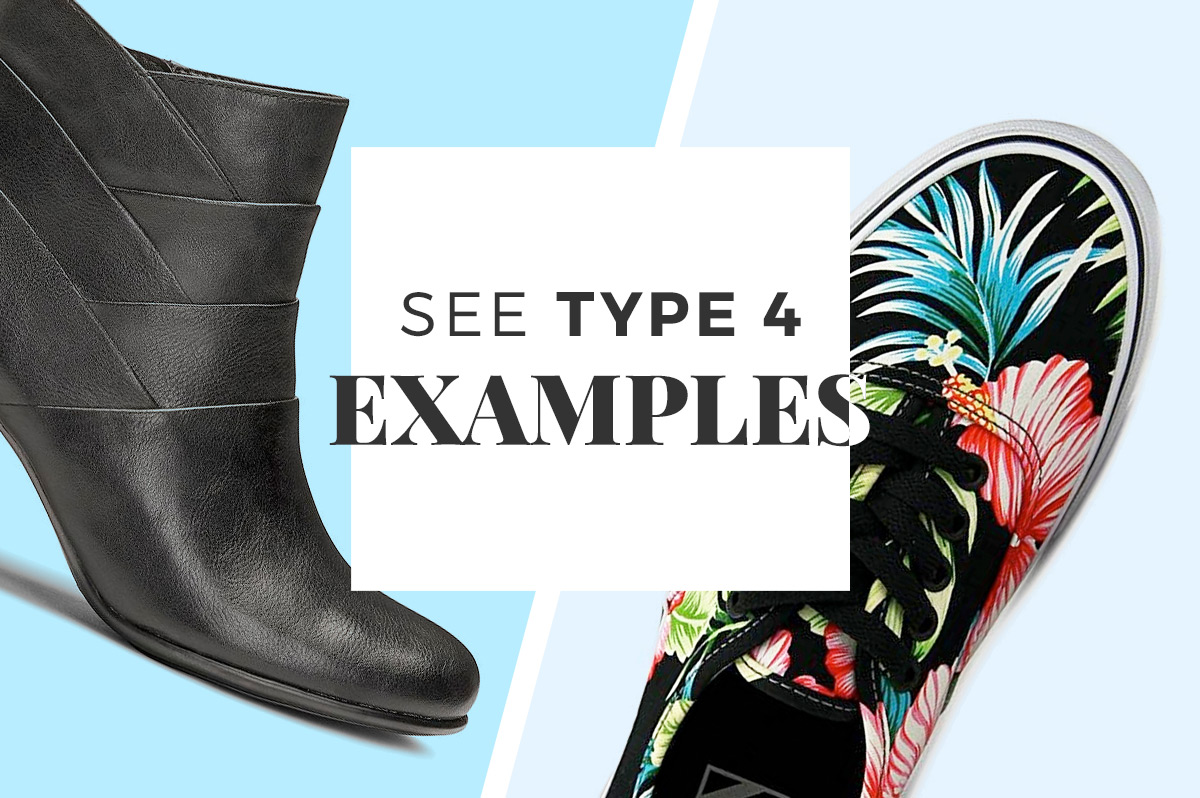 Whether you love shoes and have many pairs, or you enjoy just a few favorites, shoes are an essential part of your outfit. They help finish off your look with a clean, sleek style.
Here are 7 styles of shoes that every Type 4 woman should have.
1: Black Heels/Pumps
Black heels or pumps are quite possibly the most useful shoe in your collection. Whether patent leather, or smooth matte, black pumps can dress up your favorite pair of jeans or beautifully complement your sleek, black dress.
Take your time, and invest in a pair that fits your style and budget. These classics are worth a bit of a splurge.
2: Black & White Patterned Heels or Flats
Step out with a bold pattern, bringing in a bit of your secondary for a personalized style. Patterned shoes add pizazz and movement to color block outfits.
3: Ballet Flats
The shoes the can be worn with almost any level of dress, at home and at work. As these will be your go-to shoes, opt for quality and comfort. Classic black is versatile, and silver is an out-of-the-box neutral.
4: Knee High Boots
These versatile boots can be worn with leggings, skirts, and jeans. Choose a pair with a heel height that fits your lifestyle and comfort preference.
5: Ankle Boots
This classic shoe has been featured in the fashion spotlight for the last couple of years—and for good reason. Sleek and chic, this boot can be worn with skirts and pants. It's a great option for fall to spring style.
6: Tennis Shoes or Sneakers
These are not your workout shoes; these are casual shoes with style. Opt for clean lines and bold colors. You could stick with classic white canvas, or go for a boldly-printed pair for more flair.
7: Sandals
A great place to bring in white and silver, sandals are our summer go-to for effortless style. Whether heels or flats, choose a pair that complements your everyday style and level of dress.
And there you have it. 7 essential shoes to complete your Type 4 wardrobe. I hope these great options help you discover more ways that you can dress your truth from head to toe!
Extra Type 4 fashion tips for you: