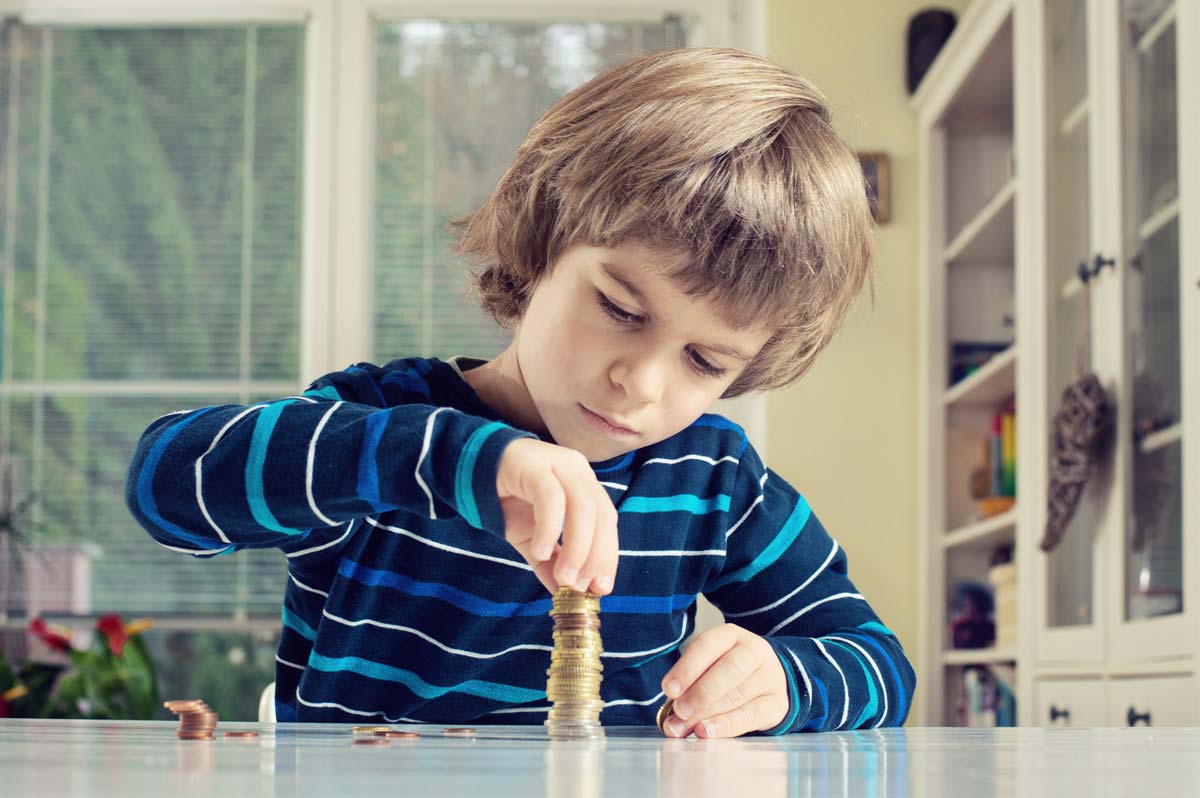 People are tired of struggling when it comes to money.
Historically, money was acquired by people within hierarchical positions and used as a method of power over the rest of the culture. People at the bottom of the structure believe there will never be enough money and that they have to work very hard for any that they acquire.
But did you know that these money struggles are generational? That's right. You inherited them from your parents who modeled their own relationship with money to you.
Now, it's very likely that you're setting your children up with the same scenario. The good news is that you have the ability to break that pattern and make a shift within yourself. When you do this, you'll also change it for your children.
Signs that you're teaching your child to be poor
We tend to look at money as something to work hard for—something you will get if you do the right thing. This changes money from being a neutral exchange of energy to something that is connected to a moral standpoint of either being good or bad.
This can cause us to look at the wants of our children as immoral. But children are born wanting: they want love, food, security, rest, etc. They are born with an abundantly prosperous mindset.
Are you crushing that?
Do you find yourself telling your child, "That's too expensive. We can't afford that. It's good to go without."
How can we help them (and ourselves) come into ease and grace with money instead of struggle with it?
Try saying this instead...
You can teach your children to be prosperous and financially abundant.
If you believe lack is good and that it's better to go without, ask yourself why?
The next time your child wants something, say this instead, "Good for you to want things! Good for you to want to experience that. I look forward to seeing how that will show up for you."
Unlike what we may have believed before, we don't have to be in the formula for our children to get what they want. Our children are powerful and can create their own solutions.
This simple shift teaches your children to have ease with money and create positive habits well into their adult lives.
Listen to the full podcast for more helpful tips on this issue:
Success Story! Listen how this Type 2 mom made the connection with her Type 1's need for social interaction and variety. He was less fussy when she honored his fun-loving movement! (Listen at 15:30)
I also answer the following questions that will inspire and help you as a parent:
My Type 1 daughter is 7 years old and doesn't like to try new activities. I try to push her because I don't want her to miss out, but her crying and clinging to me can become embarrassing. I try to prepare her ahead of time, but I still need help! (Listen at 12:04)
My 3 year old son is a Type 3. He has been biting and hitting children in preschool. He has a 1 year old baby sister, and this started around the time she was born. Help! (Listen at 16:29)
How do you raise children of different Energy Types without losing yourself? How do you talk about it when your spouse has his own opinions of Energy Profiling? (Listen at 18:11)
I have a Type 3 son who's 11 years old. He is observing other kids at school and is discouraged about himself when he can't wear what his peers wear. (Listen at 24:55)
I am a 9th grade math teacher and have a bright student who is so intent on exerting her authority in the classroom that she behaves in a very immature manner. What are practical ways I can give her respect and attention in the 45 minutes I see her everyday? (Listen at 33:13)
How do I help my Type 2, 14 year old daughter? Her father and I are going through a divorce. I am concerned that she is developing an eating disorder and shutting down in other ways also. What ways can I help her clear her issues regarding the divorce and stop her negative eating habits? (Listen at 34:34)
My Type 1 son saw someone wearing a mask, and now he is experiencing a lot of fear. Now, he has a very hard time going down to sleep, and he wakes up screaming at night. I'm worried about his sleep, but mostly I don't know how to help him with the fear. (Listen at 37:09)
(Not sure which Type of child you're raising? Get The Child Whisperer for just $15!)
Resources mentioned in this episode:

Where are you stumped in your parenting? Send me your question or call in and ask me live on the air, 347-777-1963, every Monday at 1 pm MT!
Subscribe on iTunes. I guarantee if you listen, you'll get answers you need.
Join The Child Whisperer parent community! Each Facebook group connects you with other Child Whispering parents who also have the Type of child you're raising: Type 1 child, Type 2 child, Type 3 child, Type 4 child
Image courtesy of Adobe Stock