When you have a question about Dressing Your Truth, chances are high that we've already made a video or post to help you out. BUT…
In the past, you might not have known where to find it.
And if you found it, you didn't have an easy way to save it for later.
My team and I just finished 3 website updates that will make it easier for you to find and keep the Dressing Your Truth tutorials that will help you most—so you can create the best personal style of your life. Take a look…
1. Now you can save your favorites!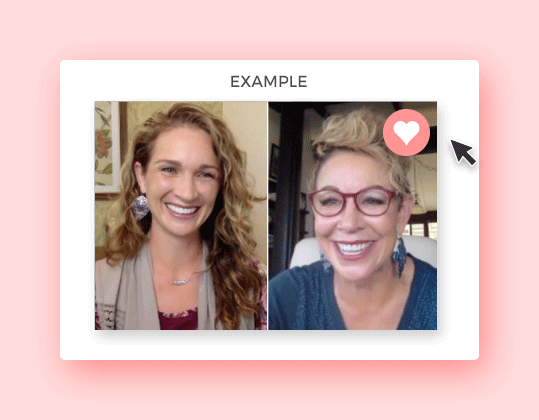 You know those videos that you want to watch again later? Now you can save them, right on our site! You've been asking and we made it happen.
We invited a few members of the Dressing Your Truth community to see the updates in advance. Here's what one of them had to say about this change:
I'm so excited that I can now save my favorite videos & find new ones with improved filters! Plus, all the color videos have their own tabs! So I can pull one up anytime I have questions! 😊💕—Linda B.
2. Find what you're looking for more easily
Videos and articles are now categorized more clearly. Select a category and you can keep filtering content to find exactly the tutorial you need.
The new site makes it easy to find exactly what I'm looking for! I'm excited to be able to search for what I want quickly and easily, and to save my favorite videos to watch again and again! —Jeanine
3. See results in the way you prefer
Browse 1,000+ tutorials (yes, 1000!) in the way that's best for you. You can choose to see new content or Lifestyle posts only, or view results in a list or grid.
Now I'll be able to find exactly what I am looking for, quickly and easily, and discover resources that I didn't even know were there! —Melissa S.
We're here to help you create your personal style!
Everything we do at Dressing Your Truth is aimed toward helping you love who you are and create a personal style that really expresses you.
You're invited to look at the updates. Click around. Explore the updated categories. We bet you'll find tutorials you've never seen before!
See the updated dressingyourtruth.com