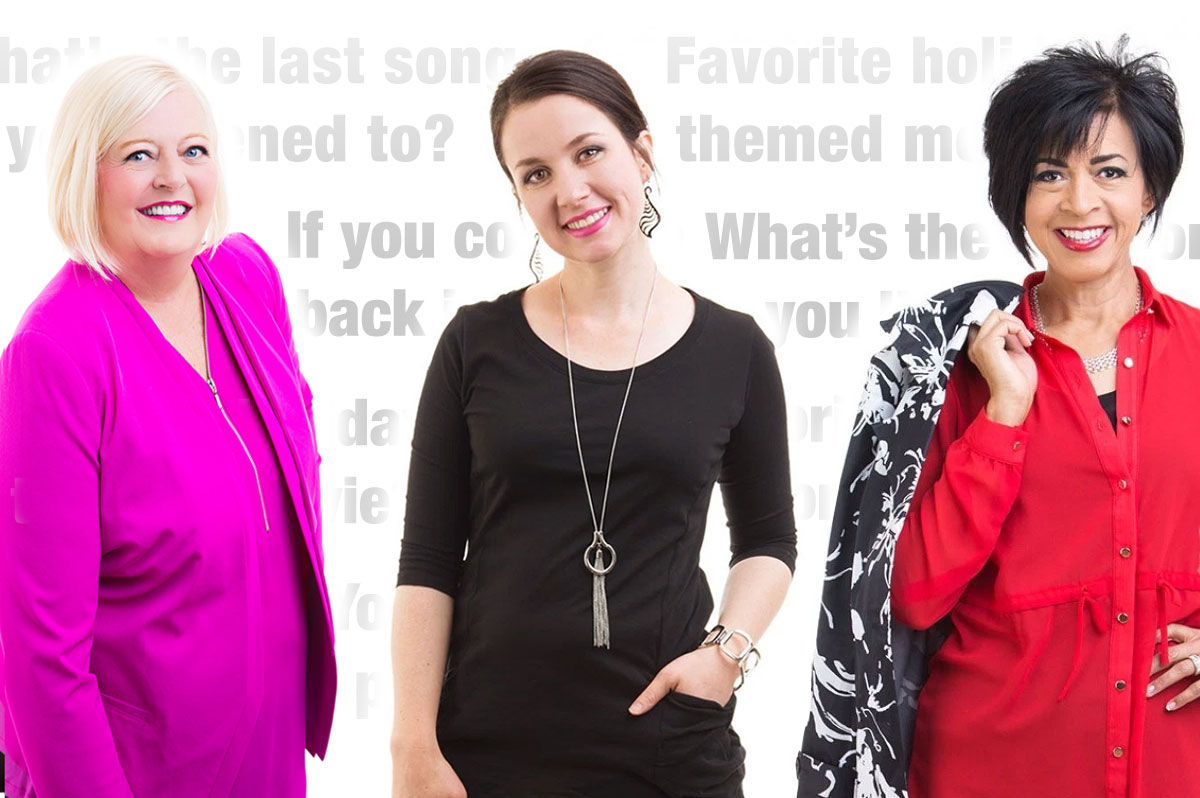 Where does Kalista's name come from?
Is Deborah competitive?
What beautiful and optimistic personality trait does Sheryl have because of her secondary Type?
Today your Type 4 Experts answer these questions, and more, so that you can get to know them better! Would you ever have been able to guess the answers? Or did they surprise you?
1. What's your middle name? Any reason why that name was chosen for you?
Kalista: Marie. I am named after my 3rd great-grandmother on my mother's side. She was a Cherokee Indian. Her "Christian" name was Mary Calista. My parents mixed it up and named me Kalista Marie.
Sheryl: Denise, chosen after my Dad's name, Denny.
Deborah: Ann.
2. What's your favorite pie flavor?
Kalista: My homemade apple pie. I'm not a fan of store-bought pies; too sweet. My great-grandma taught me how to make pies when I was a little girl, and I have been making them on my own ever since.
Sheryl: Coconut Creme
Deborah: Apple Crumb
3. What's the last song you listened to? Why that song? Is that the type of music you like?
Kalista: "Touch the Sky" from the movie Brave. My daughter Hazel, Type 3, likes to watch the music video. My husband teases me that Brave is a glimpse into my future since it is the story of a Type 3 daughter and her Type 4 mom. I love show tunes and Disney music.
Sheryl: I listened to Rachmaninoff's Piano Concerto #2 just now, one of his most famous pieces, full of alluring melodies and emotions. Today has been a day of classical music, but I listen to something different each day including pop, funk, rock, movie scores, blues, jazz, etc. I love the variety!
Deborah: "Stronger" by Mandisa. I'm listening to her CD, "What If We Were Real." I love all music and listen to different types of music depending on my mood or emotions at a particular time. This inspiring song mirrored where my vibration was at the time. My all-time favorite music is classical baroque—but again, it depends where I am and how I'm feeling.
4. What's something you do that might seem out-of-the-ordinary for your Type?
Kalista: I love, love, love to watch and listen to comedy. I love to laugh. As someone with Type 4 energy, I can get to a point where I feel too serious and "heavy." Laughing helps me let go and relax. Some of my favorite comedians are Brian Regan, Michael McIntyre, and Jim Gaffigan. Sometimes I just need to let my secondary Type 1 run the show and be silly.
Sheryl: I enjoy looking for and seeing the best in people! I admit that I'm not perfect at it, but I love my secondary Type 1 for this.
Deborah: In certain situations, I can be very competitive. Not necessarily physically but mentally, intellectually, and in work performance. It's one of the ways my secondary Type 3 is expressed.
5. If you could go back and tell your 13 year-old self a piece of advice, what would you tell her?
Kalista: Layered hair is not for you. Don't do it! The second would be: It is totally okay for you to not be chatty. Don't worry about trying to strike up conversations; just let them happen.
Sheryl: You are enough. You don't need to be perfect to deserve love.
Deborah: I would tell her that it's okay to be serious and a deep thinker. And to stay strong being her own authority because there's no value in being at the mercy of everyone else's opinion.
6. What's your favorite holiday-themed movie?
Kalista: A Christmas Story. I watch it a couple times each year. I never get sick of it.
Sheryl: National Lampoon's Christmas Vacation
Deborah: I love all versions of A Christmas Carol. It's a wonderful, thought-provoking, and inspiring classic. It's always interesting to me to watch how each production interprets the same story.
Now we'd love to get to know YOU more! Share your own answers to these questions in the comments below, and see how similar or different they are!
Get to know your Type 4 Experts even more: