How to Access the New (Free!) Energy Profiling Course
It's here! And you're going to love it!
My team and I have been at work on a special project I think you'll love: a new updated Energy Profiling course!
In this new course, I've refined how I teach the 4 Energy Types, so that you and your friends can assess your Type and understand yourselves even more successfully.
Discovering your Energy Type is one of the most powerful ways to experience deep, inner healing. This journey helps you rediscover the amazing woman you've always been. Negative judgments that followed you your whole life drop away. You discover that traits you've seen as flaws may actually be some of your greatest gifts. It's powerful!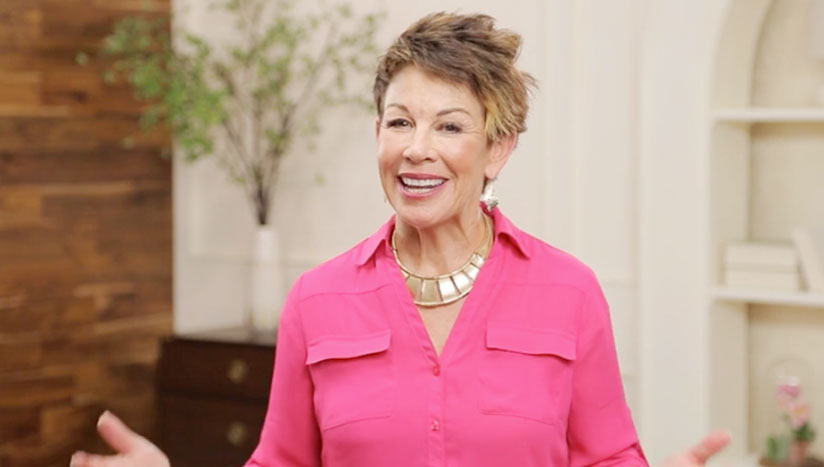 Here's how to access this new course for free…
How to access the new Energy Profiling course
If you're new to Energy Profiling, welcome! Get ready for some eye-opening insights about yourself.
To get access to this new free course:
Create a free account or log into the account you already have. (If you're already logged in, your course will start right away.)
Enjoy! This course will help you understand and love your true self better.
(If you have any trouble logging in, contact my amazing team at [email protected])
Why watch the new Energy Profiling course?
Confidence. Inner peace. Happier relationships. Even if you've known your Energy Type for years, this updated course will give you new insight and be reminded of your natural gifts.
Here's why women in our community are already loving it:
"Whether you are a veteran of Energy Profiling and any of Carol Tuttle's groundbreaking works (I've been living my truth for more than five years now), or you are new to Carol Tuttle's Energy Profiling – you will find your truth easily with this new version of the Energy Profiling course. When you experience this joy, the profound knowing of who you are – you will wish this happiness for everyone!" —Mary Ellen Eckels

"The eye-opener for me was the varying degree of each type, in each person. I used to think that all people of each type would be exactly the same. Like a cookie cutter! Seeing four different people of the same type next to each other illustrates the underlying similarities in movement, yet obvious uniqueness of each individual." —Christine Madison, Type 3 woman

"This Energy Profiling Course was really enjoyable for me. I loved how Carol quickly and clearly explained the 4 Energy Types. It was chock-full of great information, as well as wonderful images – it was quite emotional to watch… Carol exquisitely reveals what makes each one of us so unique and special. Get ready to discover more about the real YOU on the inside as you uncover what has been visible all along! Thanks to Carol, this process is simplified in this course!" —Kathy Anderson
Join me in my worldwide mission
I am on a mission to help millions discover their Energy Type so they can release the negative judgment they grew up with. I am determined to help adults in this world see themselves so they can then raise their children without shameful labels. That's what drives me. Together, we can create a happier, gentler world.
So, if you enjoy the new Energy Profiling course, share it!
This course is designed to lead women through a supportive process and discover her Energy Type easily.
Share the new Energy Profiling course with a friend and you just may change her life.
When you discovered your Energy Type, what was your biggest a-ha about yourself? Share a comment below. I would be honored to hear what change Energy Profiling has made in your life.