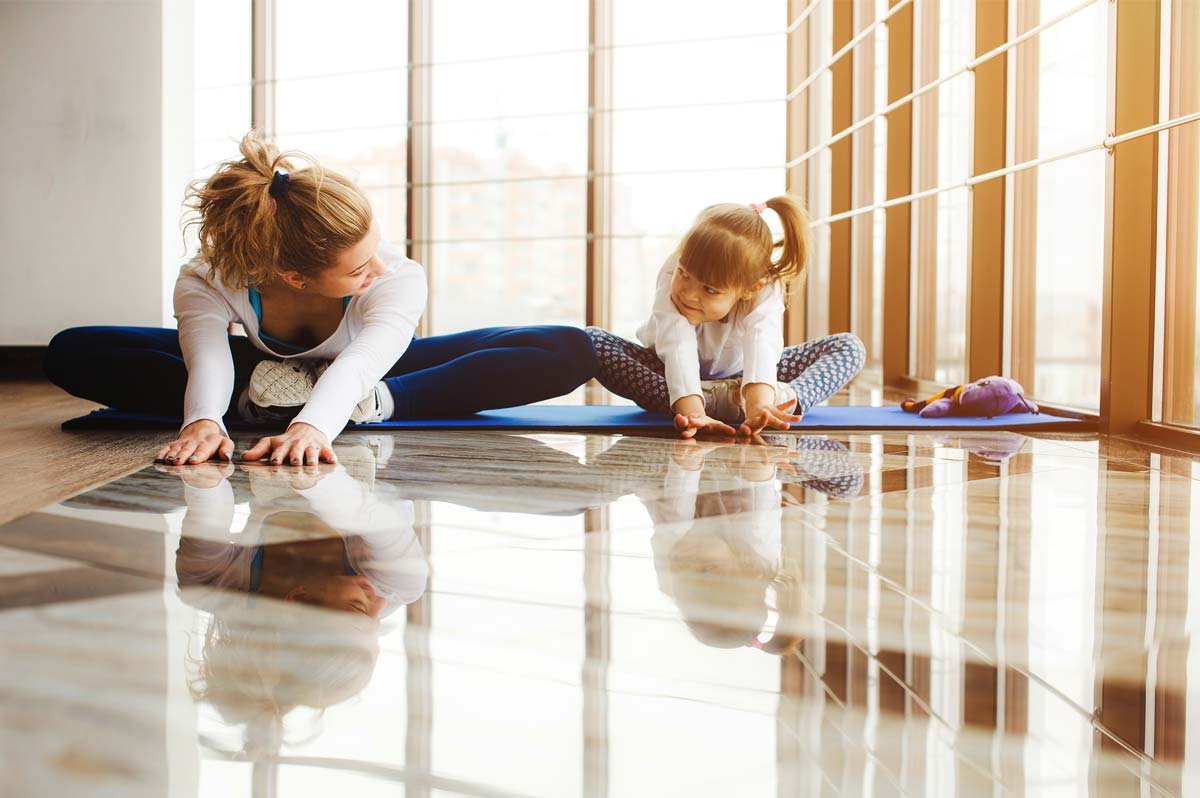 Do you want to exercise more often but feel like you don't have enough time?
As an already-busy mom, the thought of arranging childcare for the kids, going to the gym, and exercising for 60 minutes seems so daunting!
But what if exercise could be easier? What if you could fit it into your day, and feel more energized and positive, in just a few minutes?
Research is showing that 60 minutes of exercise is not necessary, and you can get massive benefits over time exercising for just 7 minutes a day. One of my favorite fitness apps is called Lolo Fit 7 minute workout. You could easily fit this in by getting up a little earlier, or after your older kids are off to school. Have the younger ones do it with you!
(You can even listen to this podcast while you're working out!)
In this Child Whisperer episode, I give you simple steps to incorporate fitness into your life—no matter which Energy Type you are. Listen to the full broadcast to find the routine that works best for you:
Couch to 5k (13:30)
Jeff Galloway 5k Training (14:00)
Indoor Rebounder (15:00)
The Pace Method (17:29)
Mark Lauren Body Weight Training (21:58)
I want to help you stay healthy, that's why I also share:
How to discover the blocks that make exercise seem impossible
How many days a week are ideal to exercise
Why it's great to create an exercise plan—even if you're not a Type 2
How any Energy Type can enjoy challenges, especially when it comes to exercise
You'll find yourself saying goodbye to old habits and be able to fit in any workout.
Release what is no longer necessary, so that you can live a simple and balanced life, now with a fitness routine that works for you!
Resources mentioned in this episode:
(Blog posts mentioned in this episode are no longer available after recent updates to thechildwhisperer.com)
Thank you for listening and for striving to be the best version of yourself!
Where are you stumped in your parenting? Send me your question or call in and ask me live on the air, 347-777-1963, every Monday at 1 pm MT!
Subscribe on iTunes. I guarantee if you listen, you'll get answers you need.
Join The Child Whisperer parent community! Each Facebook group connects you with other Child Whispering parents who also have the Type of child you're raising: Type 1 child, Type 2 child, Type 3 child, Type 4 child
Image courtesy of Adobe Stock