As women, we dream of finding the perfect pair of jeans.
We think, "They must be out there, hiding in some store, somewhere in the world, right?" It would feel so good to slip into those dream jeans and know you can walk with total confidence.
Let's help you do that. The secret is to match your jeans to your Energy Profile. Each Type of beauty has a unique set of energy traits, flowing inside-out from a woman's personality. When you know which Type of woman you are, everything else unfolds naturally from there.
With the help of four friends – Hilary, Amy, Christine, and Sherri – we can shed light on your perfect jeans Type.
Bright & Animated Type 1 Hilary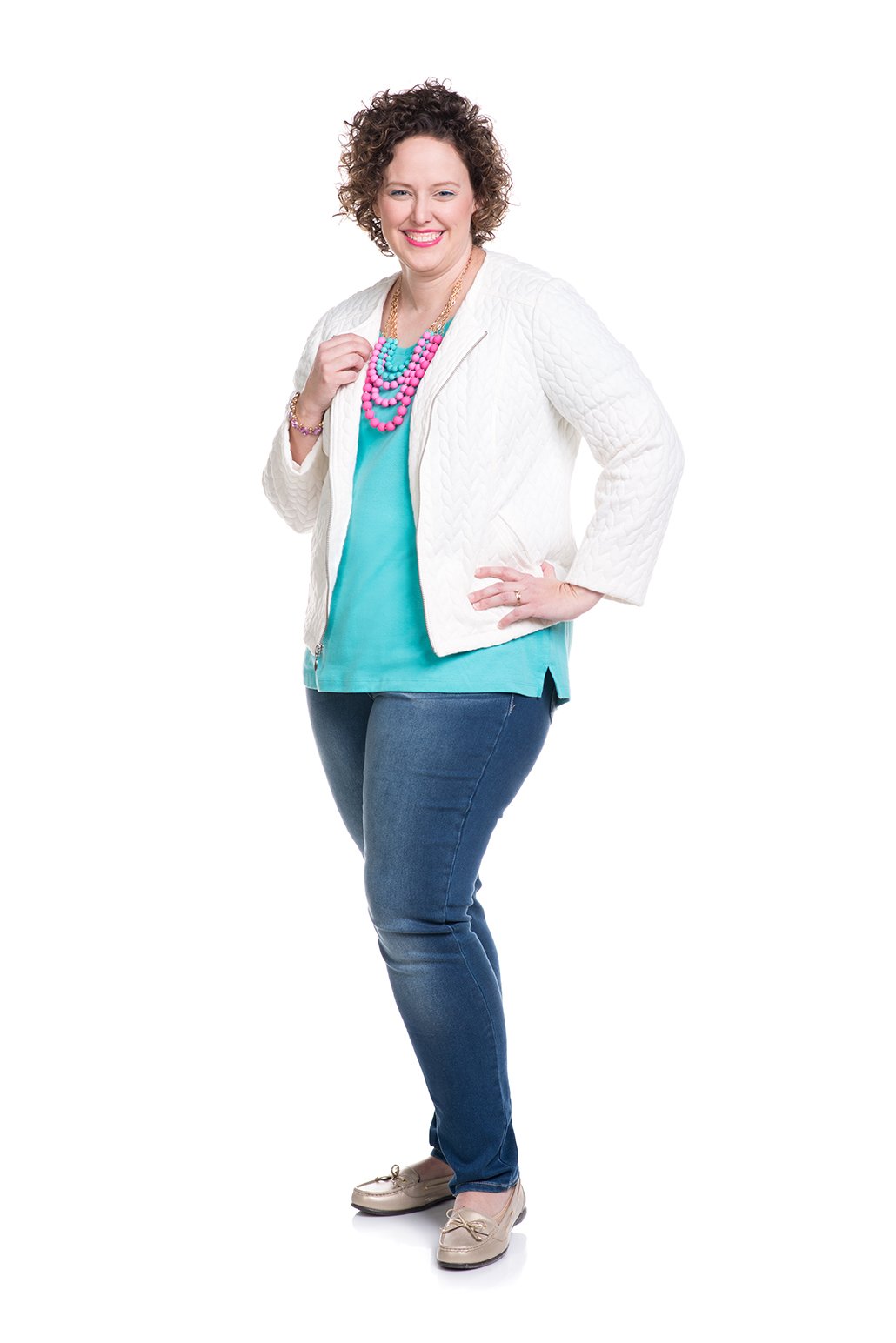 People describe Hilary as a naturally lighthearted and upbeat person. Her cheerful attitude really lights up a room, and she needs denim that won't weigh her down. Hilary's ideal pair of jeans has the following characteristics:
Lightweight
Light-colored or whitewashed
Crisp
Lightly embellished on the pockets or hardware
A length that doesn't drag or become too heavy
A dark, heavy pair of jeans would weigh Hilary down and dampen her energy. Instead, look at Hilary's jeans now: she's wearing a pair of crisp, light-colored jeans with just a dash of sparkle on the pockets. The perfect length of her jeans allows freedom of movement that lets her energy shine. If she wears a denim jacket, it's a lightweight design with delicate gold hardware. Her denim glows with the same bright vibes as her personality.
Soft & Subtle Type 2 Amy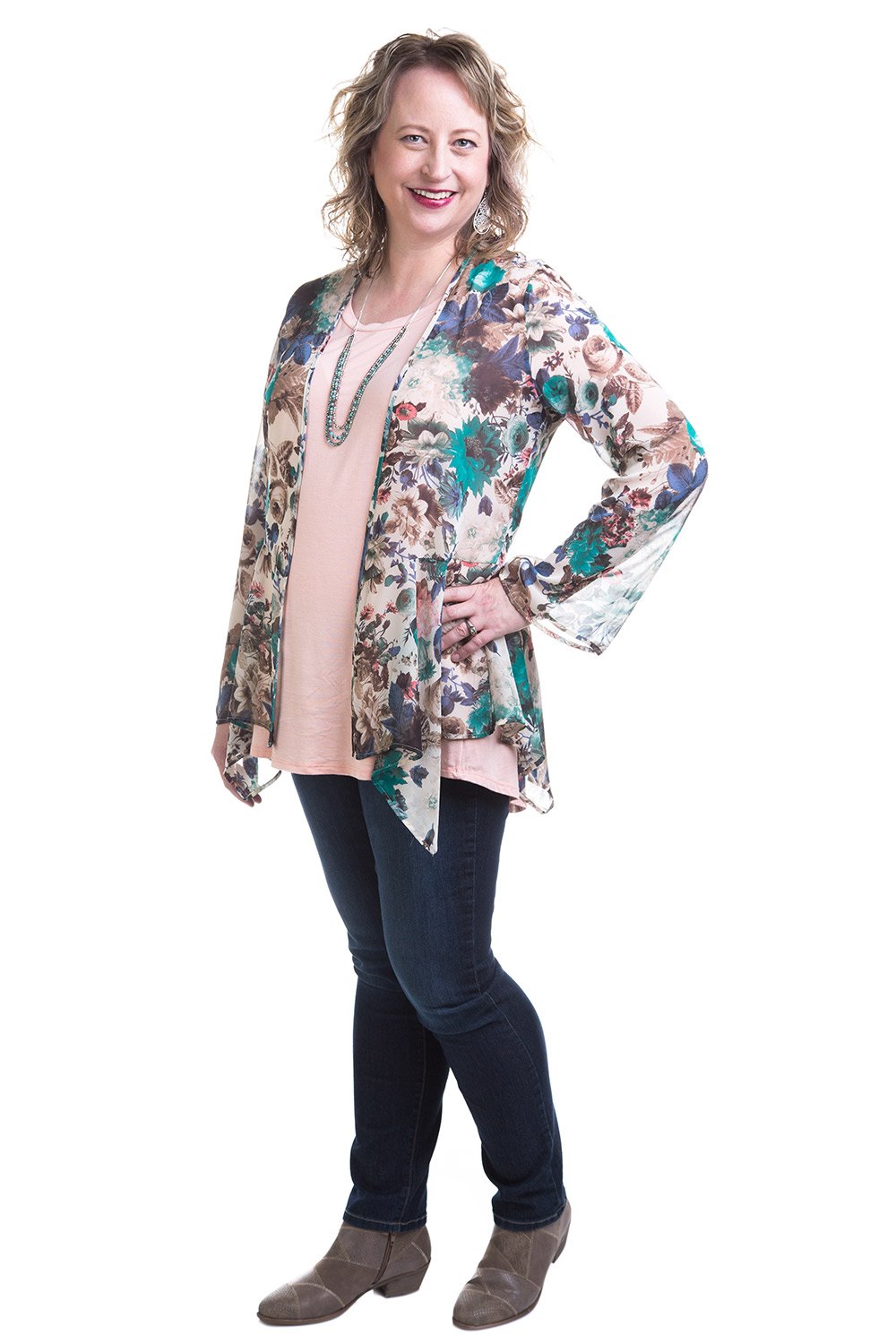 Amy is known for her calm, relaxed style. She has a quiet side and takes great care with the details of her life. Amy's pair of jeans needs to match her soft, comfortable energy. Here's her ideal denim:
Forgiving fit
Soft, pliable fabric
Blended hardware
Low contrast buttons and embellishments
A grey wash with muted top-stitching
It wouldn't suit Amy to wear a crisp, stiff pair of jeans, because her energy is so much softer. She would look great in a pair of simple, relaxed-fit grey jeans that have a natural flowing fabrication. She could also wear a soft grey denim jacket that gives her plenty of smooth and flowing movement.
Rich & Dynamic Type 3 Christine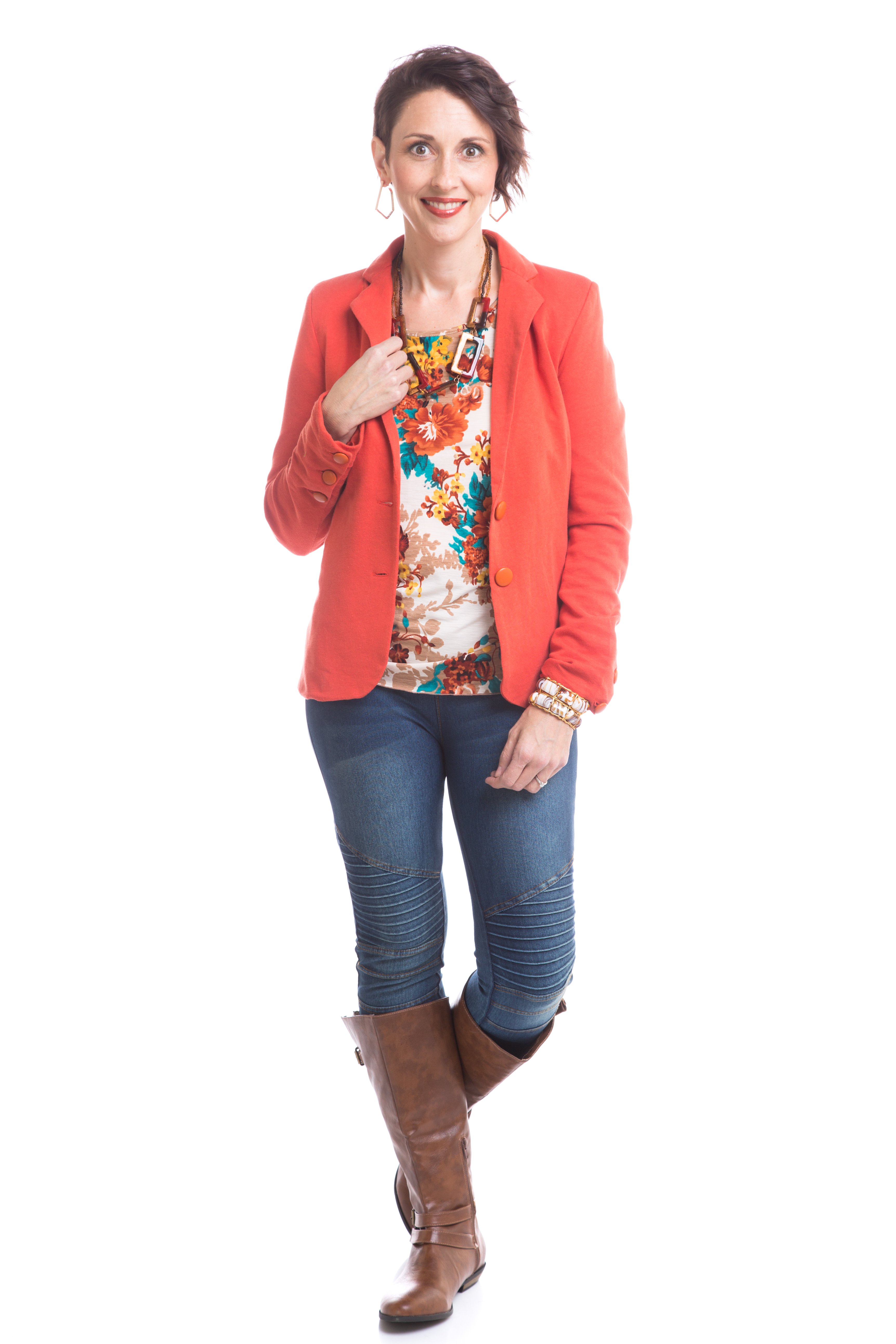 Dynamic and determined, Christine is the kind of person who enjoys checking things off her to-do list. Her wardrobe is full of rich, textured fabrics that compliment her vigorous personality. Christine's ideal pair of jeans is:
Made with substantial weight and texture
Grainy, dirty, or dark washed
Wrapped in edgy brassy or gold embellishments
Angles in design line
Can do boot-cut or slim fit
Think back to cheery Hilary's Type 1 light-wash ankle jeans—they'd never suit Christine's active/reactive style. Christine would look great in a dark blue dirty-washed jean jacket that has textured embellished pockets.
Bold & Stunning Type 4 Sherri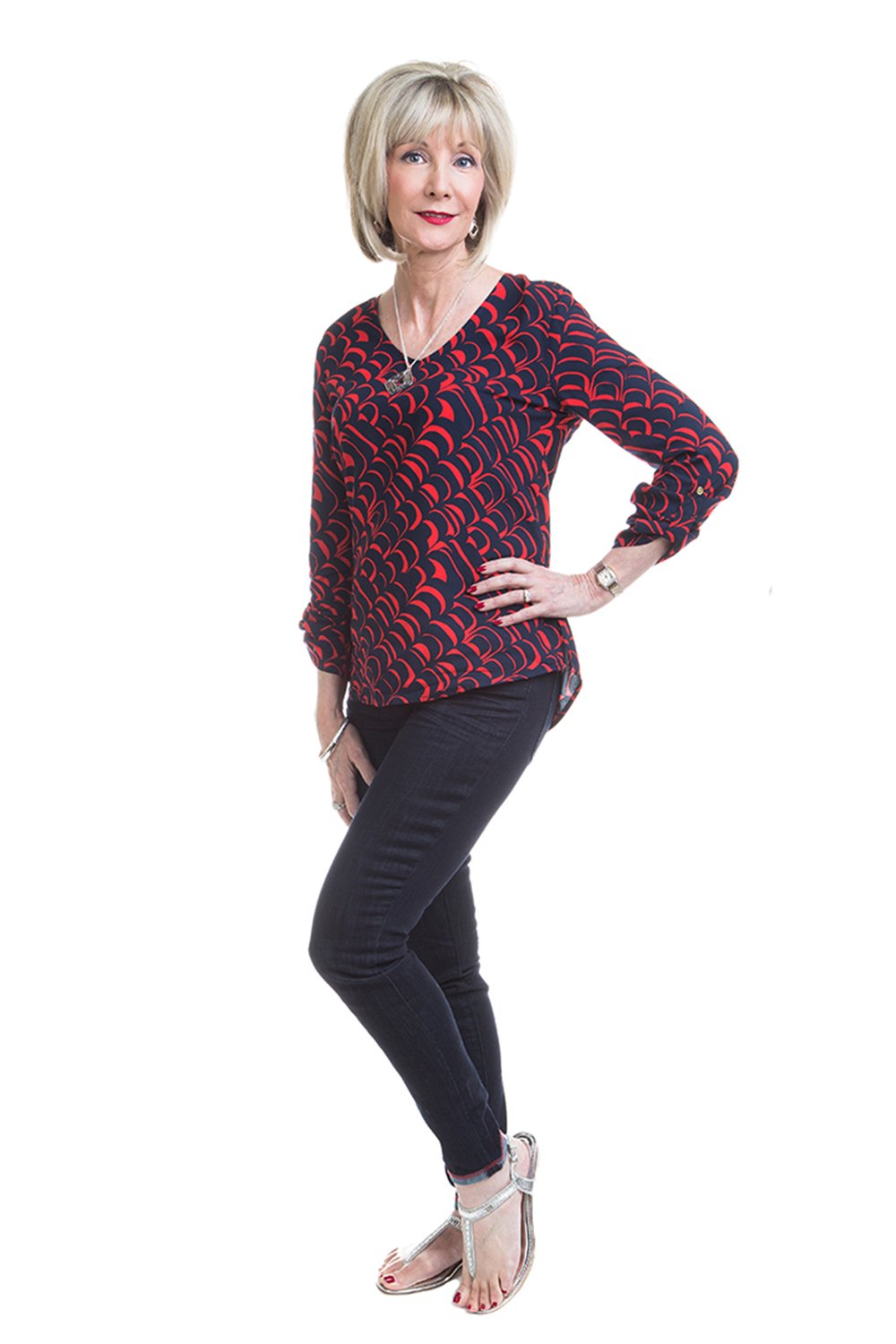 Sherri is sophisticated and precise about what she likes. She prefers order and structure in her daily life, just like she does in her clothing. When it comes to jeans, her perfect match will be:
Tailored and sleek
Clean and simple design lines
Saturated with bold, solid color
Totally free of fading or washes
Topstitch creates high contrast or no contrast at all
Sherri's ideal jeans are tailored, sleek stunners in saturated deep blue denim. In fact, she has a closet full of high-quality colored jeans that compliment her favorite bold black-and-white patterned shirts. Her tailored jeans always fit her perfectly, so she can move from point A to point B with total confidence.
Living Your Truth in Jeans
See how each of the women above is able to find her perfect denim, but each pair of dream jeans is so different from the others? Each woman has found the fabric and fit that suit her energy and allow her to feel comfortable in her own skin.
What's your perfect pair of jeans? If it still feels like a mystery, just go right back to the basics:
Reflect on your Type of beauty and what it means about your energy.
Observe the specific shapes and lines that go along with your Energy Profile.
Look for the same outlines next time you shop.
Pay attention to the details, like wash, texture, length, and color. Use your Style Guide as a reminder of what works for your Type.
Always ask yourself, "Do I love it?" before heading to the checkout, to make sure you'll be 100% happy with your new purchase.
Don't give up on finding the perfect pair of jeans! Dressing Your Truth is about discovery. You're still learning new things about your signature style. Finding your dream jeans will support you in walking with total confidence!