Tired of wearing the same hairstyle when you go to work every day?
It's easier to be productive and efficient at work when you feel great about yourself. Having a great professional hairstyle is just one – although still an important – aspect of putting together a personal style that makes you feel incredible.
When it comes to styling your hair for the office, you want to keep it looking neat and professional while also showing your personality.
That's where Dressing Your Truth comes in. It's a profiling system that helps women discover their true selves and gives you the tools you need to style your hair, clothes, makeup, and accessories to match your Type of beauty.
Let's look at some simple hairstyles for the office that will support your Energy Profile.
Professional Hairstyle for the Type 1 Bright & Animated Woman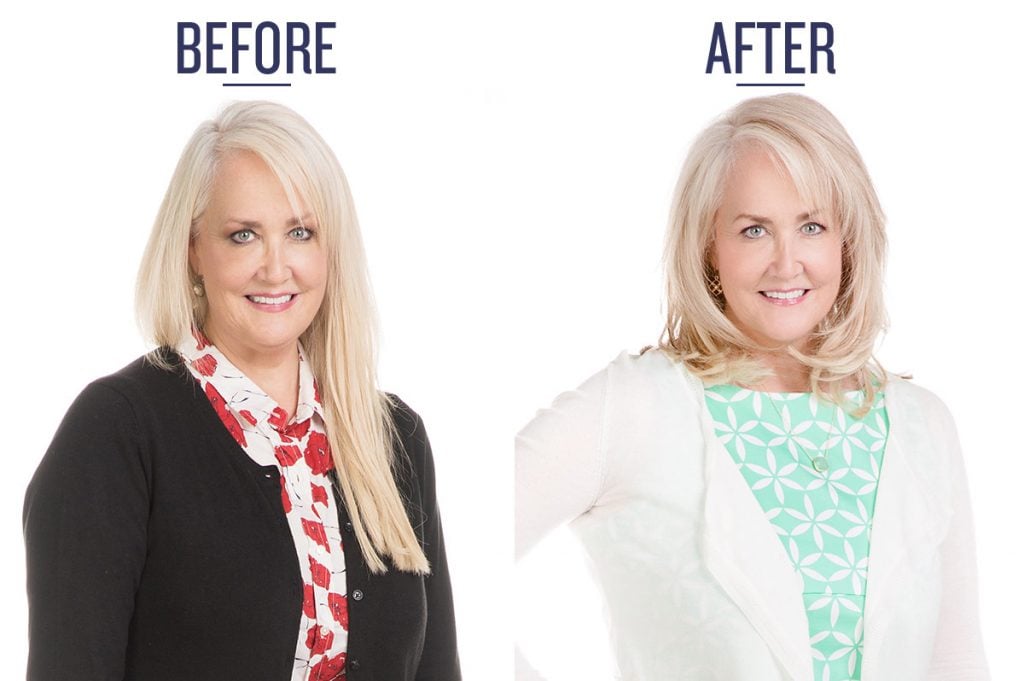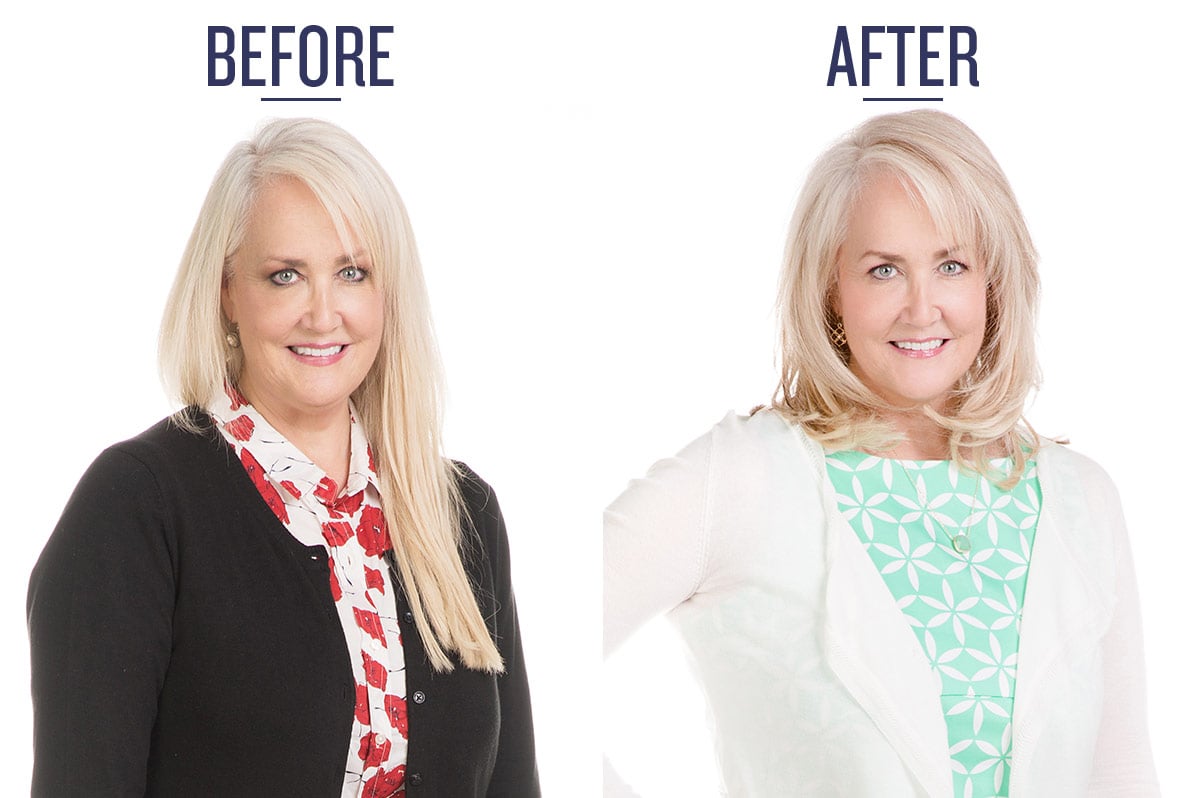 As a Type 1 woman like Jillee, you're used to wearing a sleek style that's traditionally seen as professional. But you're in for a surprise because you'll look better in a fresh and fun hairstyle, so avoid blunt hairstyles and anything that's too long or flowy. Instead, add some layers, curls, and stick with a length that brings the eyes upward. Volume is your best friend!
Many women are afraid that if they show their bubbly nature in the workplace, they won't be taken seriously. But when you're living and dressing true to who you are, you will be understood immediately because the energy of your look matches who you are inside.
Professional Hairstyle for the Type 2 Soft & Subtle Woman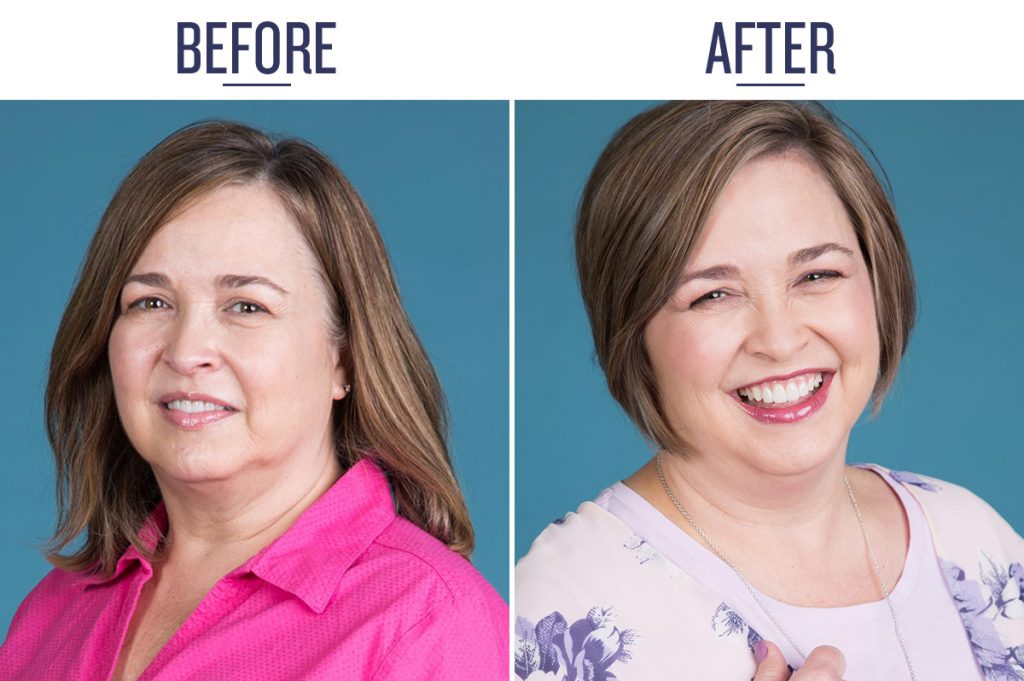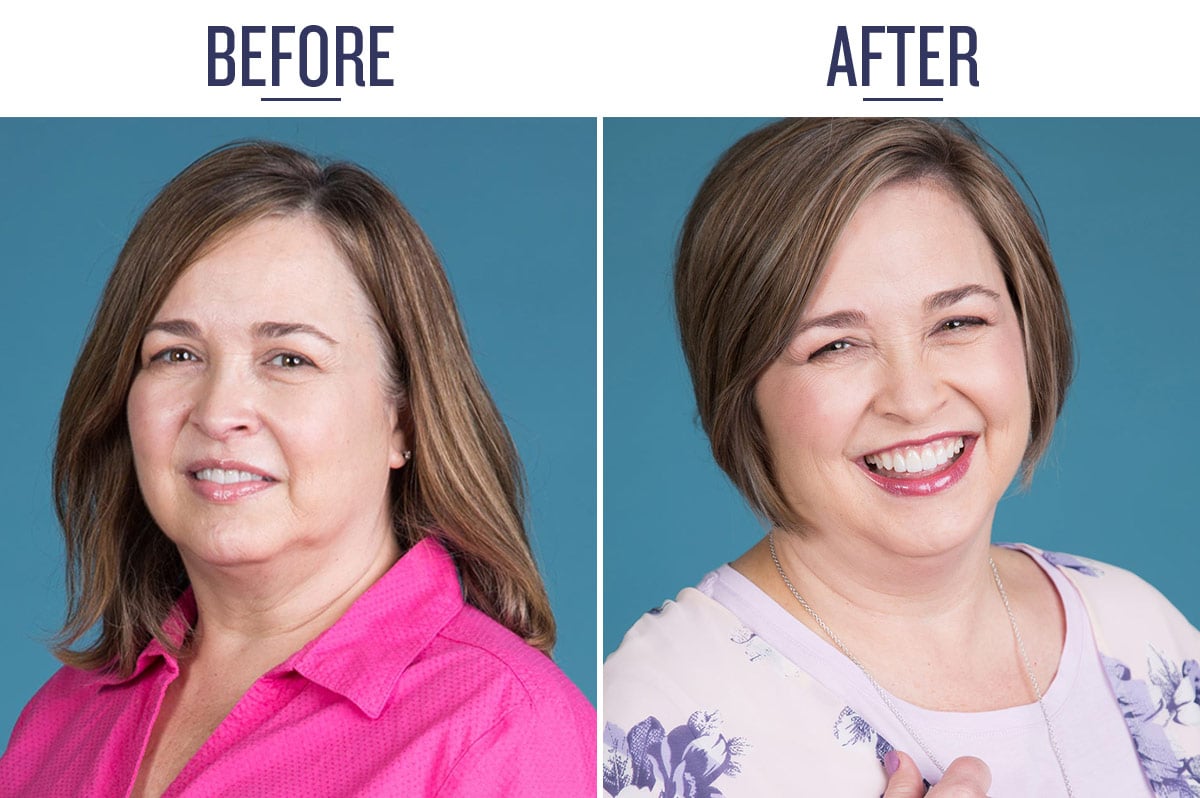 As a Type 2 woman, you have a gentle and calm nature, so make sure your hairstyle reflects that energy. In Lisa's Before & After picture, you can see how this soft bob adds gentle s-curves around her face, which matches her sweet nature and makes her feel more approachable.
You're going to look best with elongated shapes that flow downward. You can achieve this look even with a shorter length by adding soft layers and a cool color with blended highlights. Every time you look in the mirror, you'll feel even more beautiful. This inner confidence will support in the office so you can hold your own and speak up when it's correct for you.
Professional Hairstyle for the Type 3 Rich & Dynamic Woman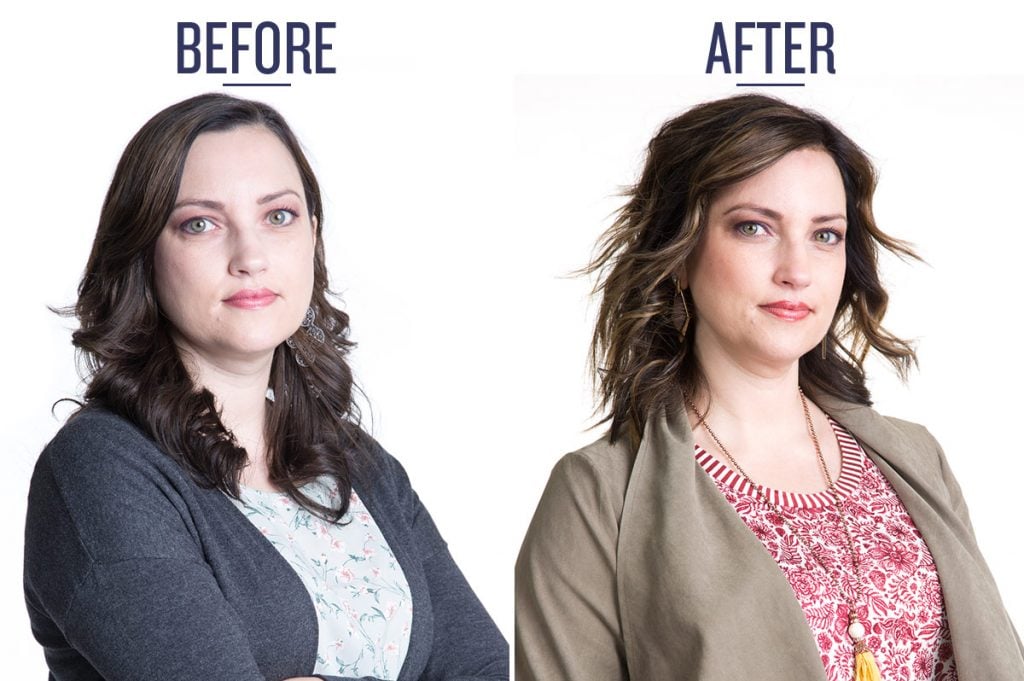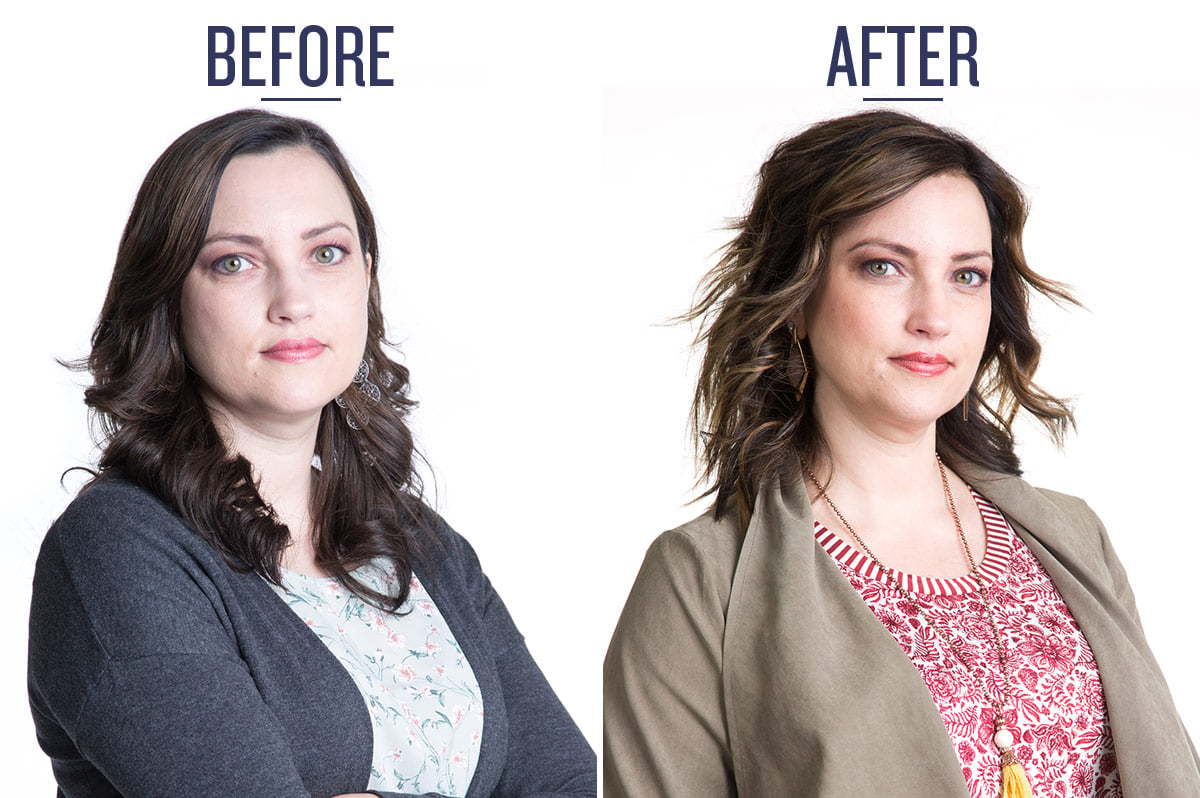 If you're a Type 3 woman, you move with an edgy, substantial energy, so you're going to feel your best when you add texture and movement to your hair. Check out Kate's Before & After and ditch the curling iron. Instead, use a flat iron to bend some angles into your layers. Don't worry about messing it up; your active/reactive energy can handle a professional lion's mane!
Your push-forward movement can be mistaken as "intense" energy, but when you complement your natural gifts with a look that immediately tells your coworkers that you mean business, your interactions in the workplace will be smooth and enjoyable. Go get 'em!
Professional Hairstyle for the Type 4 Bold & Striking Woman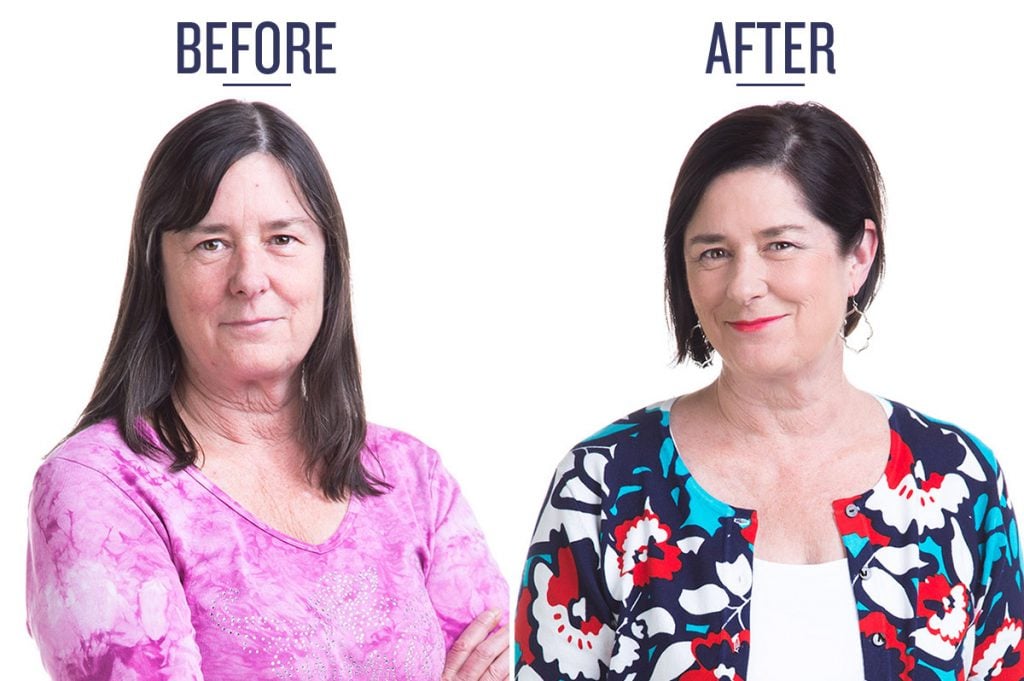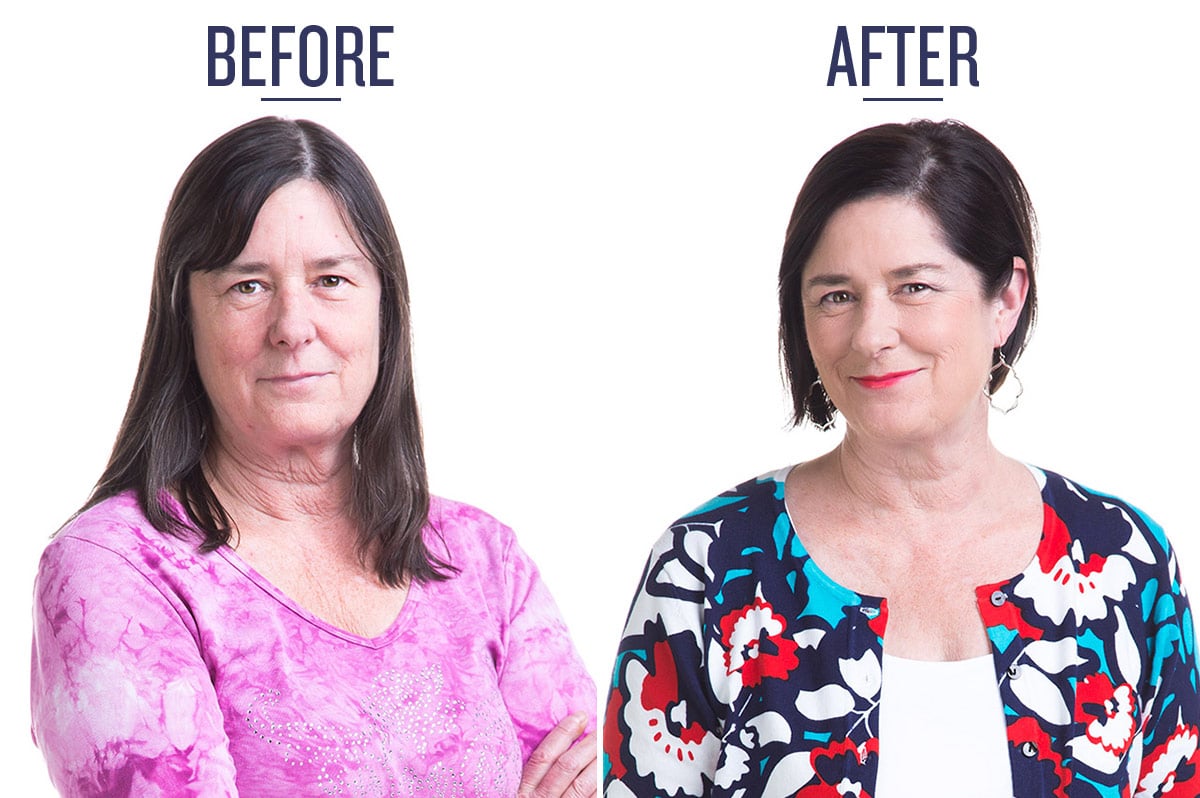 If you're a Type 4 woman like Andrea, you're naturally bold and blunt. Notice the difference in her Before & After. Before her haircut, people expected Andrea to be soft and sweet, and they were often surprised by her boldness when she started to talk. Sound familiar? Your energy is naturally precise, still, and reflective. This means you get to pick a hairstyle that matches who you are inside.
Go with a cut that matches your energy: blunt and clean, with sleek lines. A simple cut like this can be air dried, which means it will be easy to style in the morning. You can also handle a bold, saturated color. Avoid a style that's trying to "soften" or balance you. Instead, it's time to fully embrace and honor your true energy.
Finding Your Personal Hairstyle
Your workplace is an opportunity for you to show up in the world and claim your true self.
When you discover your Type of beauty, you'll feel like you're coming home. Confidence will come easily as you stop trying to change yourself to fit into a certain environment.
Learn what Energy Type you are and be seen for who you truly are—especially in the office.
Resources to support you: