You're more free to DO good in the world when you FEEL good.
When you match your outward appearance to your inner self, you feel confident and free. Personal style is about letting your inner light shine through, so your outward appearance reflects your personality.
80%


of women age 30 to 60 dislike their current hairstyle.
SOURCE: American Salon

Age 40+


women feel overwhelmed with unhelpful fashion advice.
SOURCE: New York Times

84%


of women view beautiful makeup as empowering.
SOURCE: Bustle
Discover Your Type of Beauty
If you don't already know your Type of beauty or Energy Profile, check it out now! Thousands of women have learned how to make their outer appearance match the amazing person they are inside with my Energy profiling approach to fashion.
Find the Hairstyle Perfect for You
Every woman can find a beautiful, easy-to-create style that fits her Energy Profile and suits her Type of beauty. Hair transformations happen every day for women of all ages as they find styles that better fit their personalities.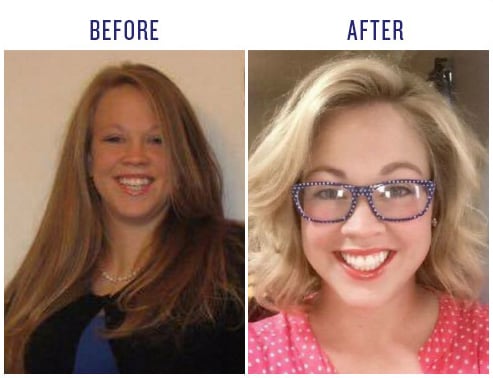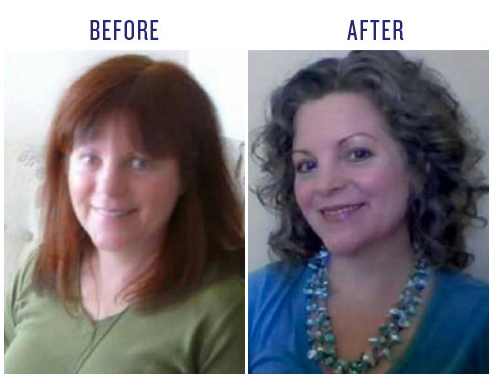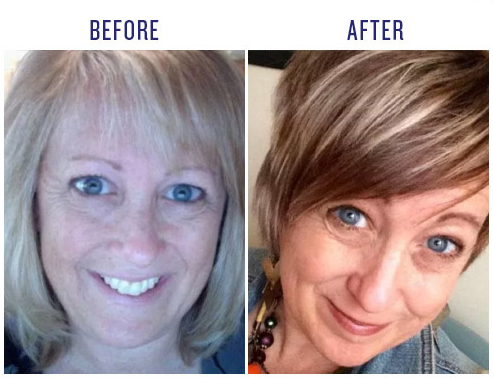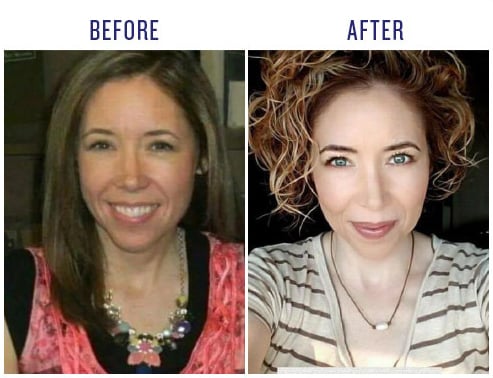 Sometimes you might struggle to decide whether to cut your hair short or grow it out long. Keep in mind that there is no perfect length of hair for a woman who's 30, 40, 50 – or any age for that matter. Your hair length is more dependent on your natural body type, face shape and beauty Type.
Examples of matching your hair to your Type of beauty:
Voluminous texture created with hair care products can lift your look no matter your Type of beauty, according to style expert Nicole.
Your perfect hair is out there, and it's never too late to find your ideal style!
Dressing According to Your Beauty Type
True style comes from within and allows your personality to shine with every step you take. When you've found your personal style, you'll get compliments all day long. Everyone will notice your newfound confidence. You will feel free with a wardrobe of signature pieces that perfectly suit your unique look.
Some of these treasures are already tucked away inside your closet, and some of them are waiting to be discovered out in the world.
Use your Type of beauty,Energy Profile and color and pattern guides to create a mood board that represents your fashion aesthetic. Look through fashion magazines or save pictures to your phone of the styles you love for future style inspiration.
Shop Dress Your Truth by Type of beauty for 100% guaranteed signature pieces.
Makeup that Matches Your Energy Type
When your makeup feels right, your face feels right: It feels like YOU, refreshed for the world to see. Makeup should always bring you up, not down, and shouldn't feel cakey or heavy.
A sophisticated makeup routine also doesn't have to be expensive or time-consuming – It can be whittled down to mere minutes by highlighting your best features and using exactly the right products. Makeup is matched by Type of beauty and Energy Profile.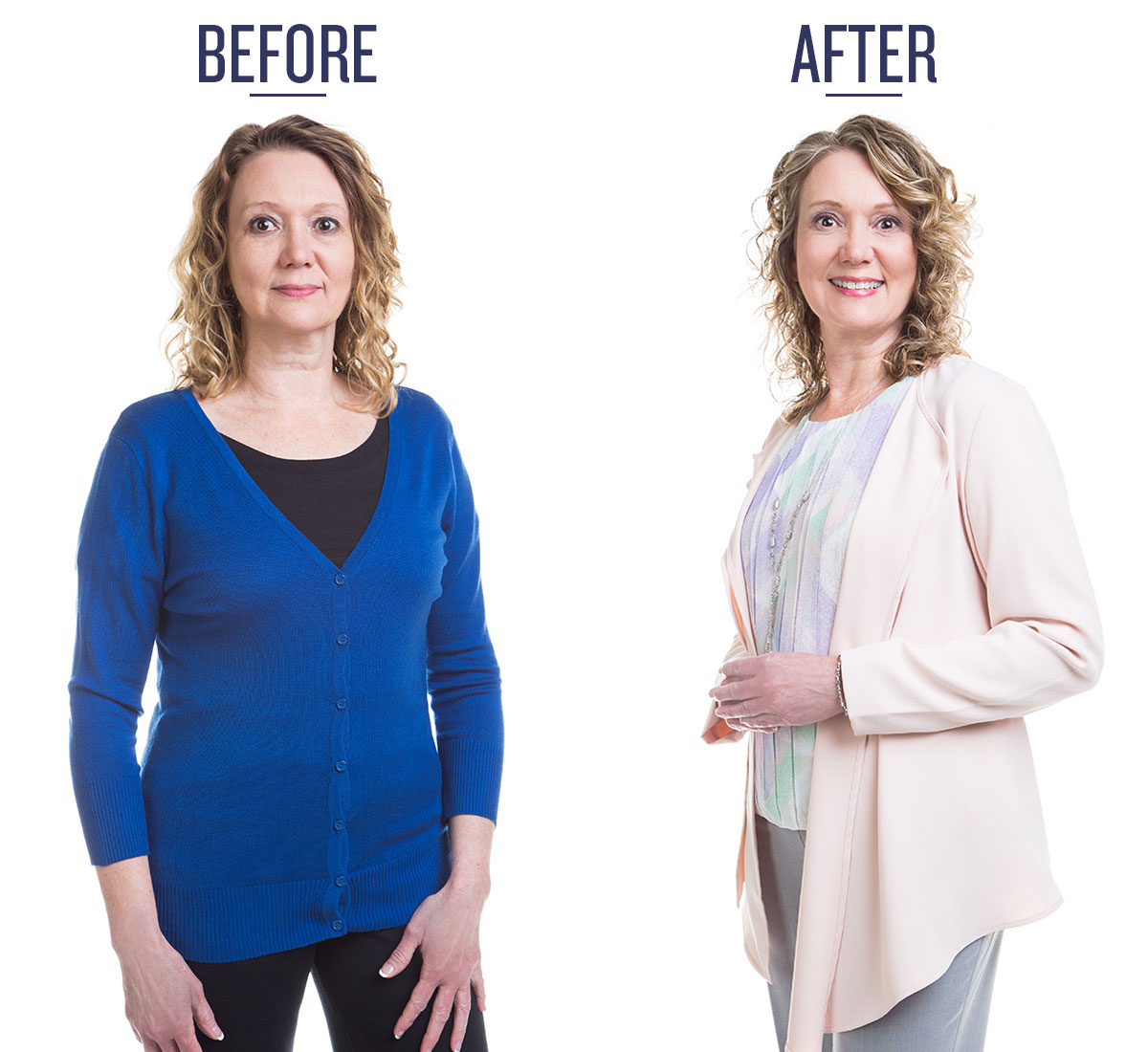 Dressing for Your Age
It's a myth that you should dress for your age. Other factors are so much more important: Your body shape, your Energy Profile and your personal Type of beauty.
When your clothes aren't fulfilling these essential factors, you'll feel dull, worn out, and uncomfortable. Nobody deserves to walk through life feeling that way.
It's also a myth that your hairstyle needs to age as you do – quite the opposite. Instead, seek out an anti-aging hairstyle that brings light to your face and suits your energy. If you choose to go grey, do it gracefully with a hair routine that focuses on building volume and complimenting your features.
How to Find Your Personal Style Without Breaking Your Bank
Maintaining a consistent day-to-day style in your wardrobe and makeup doesn't just help you look stylish; it allows you to focus on what's truly important: your gifts and what you have to offer the world. Putting a solid plan in place for any day, come what may, frees you to spend your energy on the things you love.
Sort Your Closet on a Budget
You can find your personal style on a budget, largely using clothes you already have.
1. Remove uncomfortable clothingfrom your current wardrobe. This includes anything you don't feel amazing in for ANY reason (wrong size, wrong fit, wrong color, uncomfortable material, etc.). If you haven't worn it in the last year, chances are good that you're not going to wear it later.
2. Mix and match the remaining statement pieces to find new combos, using your Color and Pattern Guides to keep things in line with your Type of beauty.
3. Don't resort to black clothing and shoes simply because it's the easiest choice. Black can be an energy-draining non-color that leaves you feeling washed out.
4. Donate your excess clothing to charity or offer it to a friend who's also exploring her own Type of beauty and finding her signature pieces. That's a win-win for your budget and your friendship.
After sorting your closet, you're ready to add new clothing items to the mix. Whenever you shop, stick to your Color and Pattern Guides to shop more effectively. It's a cheat sheet for getting it right every time!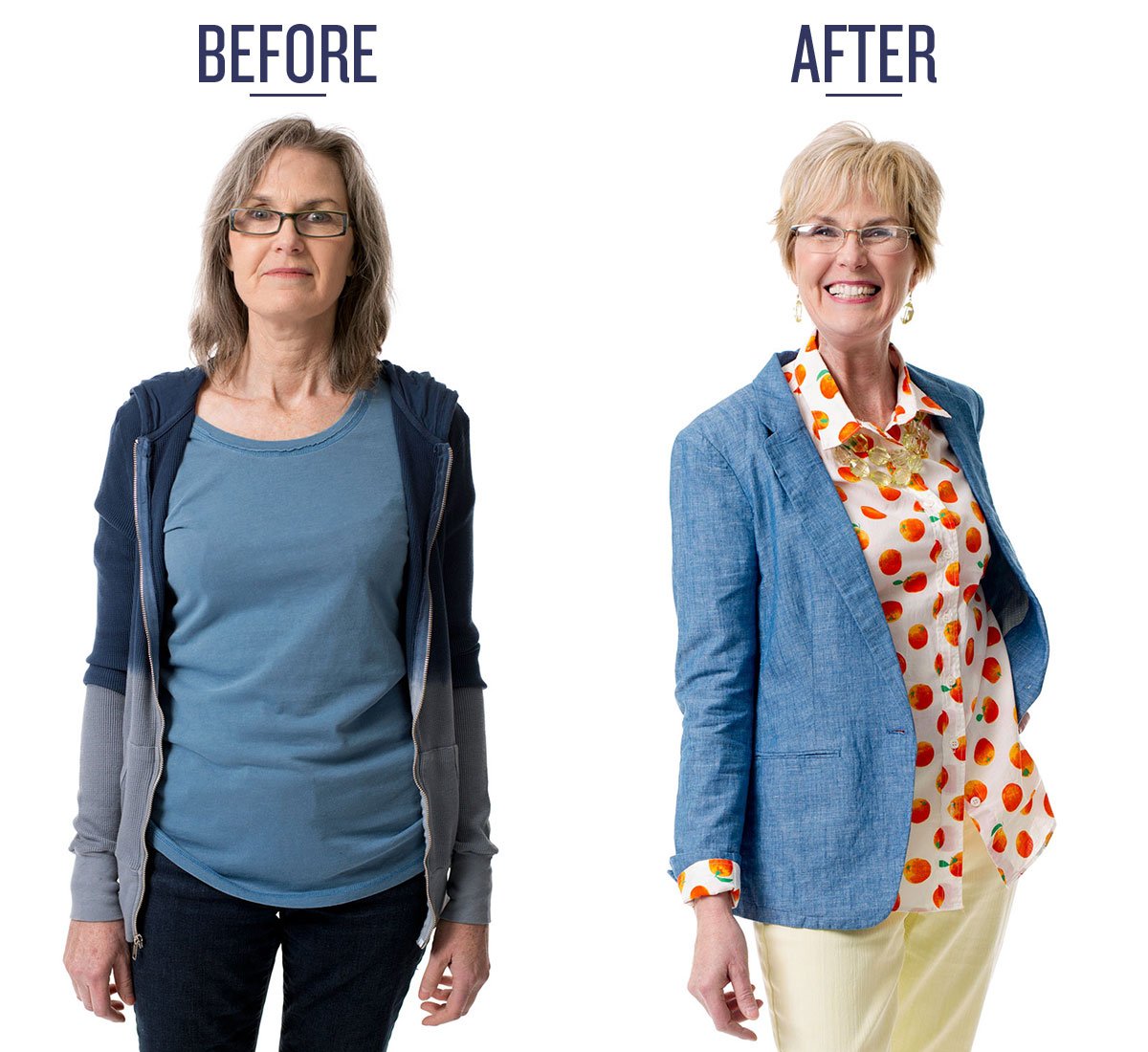 Make Personal Investment Purchases
DO NOT browse clearance racks. It might seem counterintuitive, but clearance racks will tempt you to buy pieces that don't match your Type of beauty or fit well. You will end up filling your wardrobe with pieces you don't really want and spending more than you need.
You are the most important project in your life. Ensure every piece you buy is something you'll love to wear in the long term, not something that drains your energy or bank account.
Avoid the clearance racks and only shop for clothes when you have a very specific item of clothing you are on the hunt for. As you shop, always ask yourself, "Do I love it?" Stop buying clothing that isn't the perfect fit or style for you!
Try a Capsule Wardrobe
A capsule wardrobe can be small and still have many mix-and-match variations.
You can create a high-style wardrobe with a small number of items – fewer than 30, including shoes. Now that's budget-friendly! Practice mindfully selecting a few new pieces for your wardrobe each season to replace worn-out or out-of-season pieces.
A thinned-out wardrobe speeds up your morning routine and helps you make everyday choices that naturally support youth and health. Imagine waking up in the morning and feeling confident that you can find an appropriate outfit that will fit your day's activities without stress!
Deciding what to wear suddenly seems so much easier simply because you have a wardrobe filled with signature style pieces that fit you perfectly.
Tips for Dressing Quickly and Confidently
Dressing for your shape can be applied to any item of clothing in your closet. Instead of choosing clothing because a new fashion trend or on sale, set yourself up for success by thinking of the abbreviation SET: Shape, Energy Profile, Type of beauty.
Narrow your clothing options. When you trim the fat from your wardrobe, every choice is a great choice. Eliminating the clothes that you don't wear will not just free up closet space; it will make it significantly easier to find your outfit of the day.
Embrace second-day hair. When you get frequent haircuts and use proper volumizing techniques, your hair will actually look better on the second and third day after washing it. Drying and styling your hair every day isn't just a time suck, it's also not healthy for your hair. Avoiding this process on the second (and even third day) is a big time-saver.
Do 4-minute makeup. Women of all beauty Types can develop a 4-minute makeup routine using a Makeup Starter Kit that contains everything needed for fast application. You don't need to spend an hour on your makeup- or a lot of money at the makeup counter- to enhance your beauty!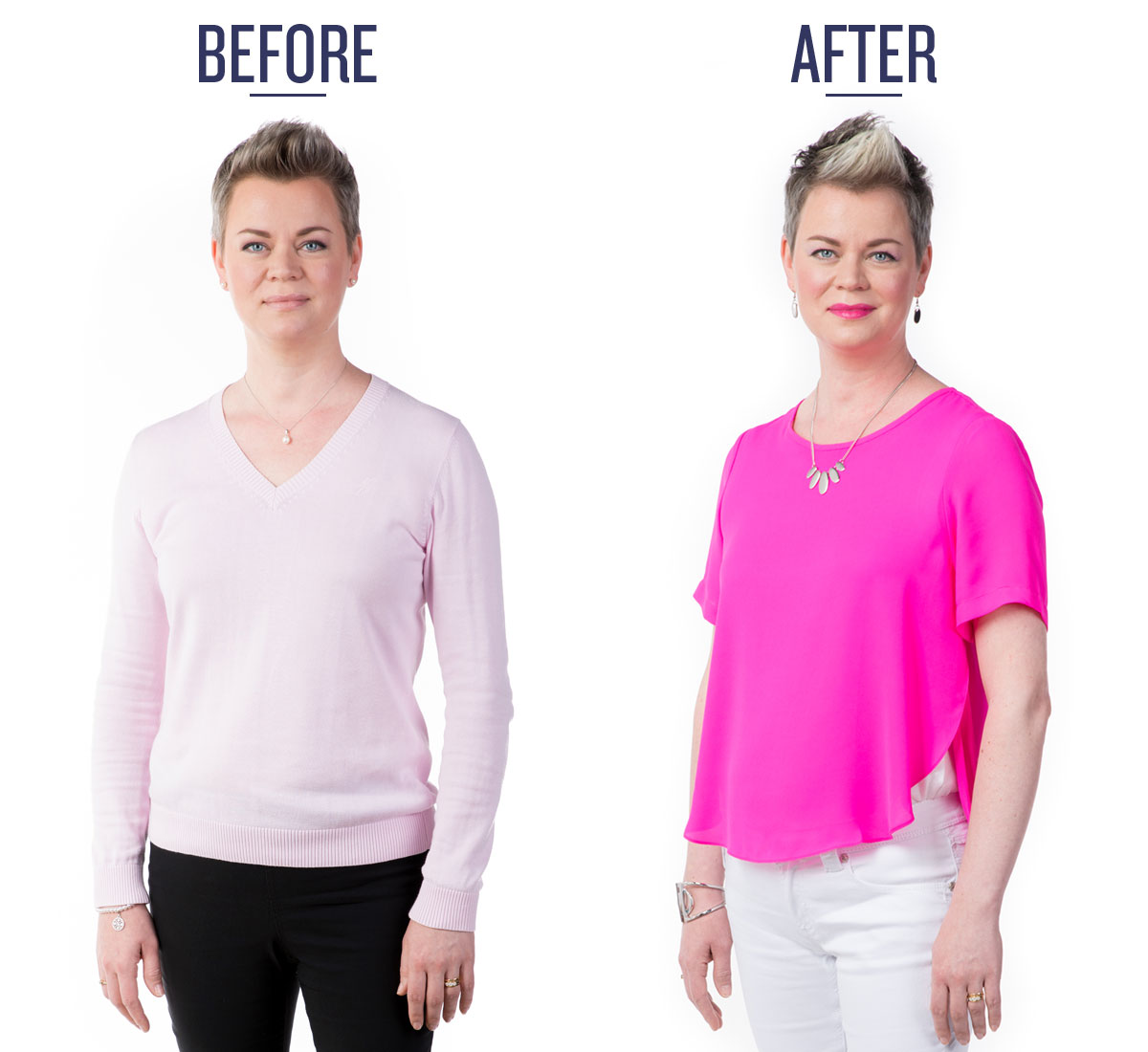 Keep Investing in YOU
Women who feel that they look their best have more confidence—when you look good, you feel good. And when you feel good, you're able to accomplish more than you might have imagined you could.
Don't let your lifestyle stand in the way of looking and feeling your very best, even when things are hectic.
I want to help you shed damaging habits and negative energy in your style journey. Dressing Your Truth helps build up your supportive inner voice.Get started today!