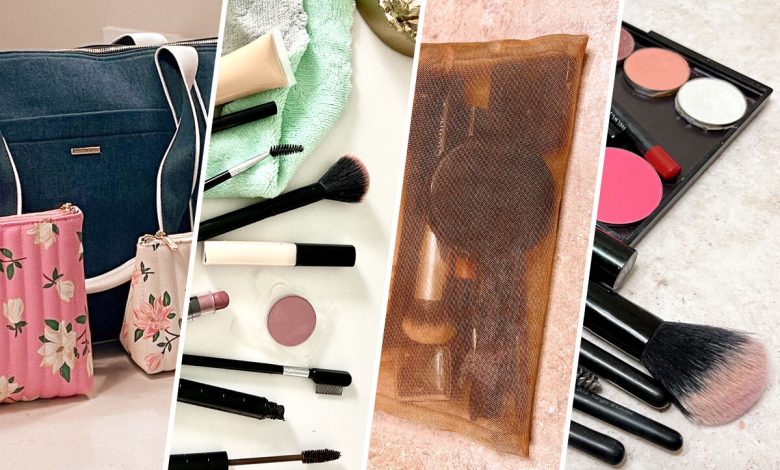 Have you ever put together a "grab-n-go" makeup bag? Well if not, you need to! It makes packing, planning, and traveling so much easier.
And even if you don't have a big vacation coming up, keep it in your car for convenient touch-ups when you're on the go.
The Experts and I want to show you what we've put in our "travel makeup" bag. This will give you an idea of how simple it is. We can't imagine going without our bags now!
To make it even better, everything in the DYT Online store is currently up to 40% off for our Memorial Day Sale! (Yep, that means everything we list today is ON SALE.)
Type 1 Grab-n-Go Makeup Bag
For any Type 1 woman, having a separate travel makeup bag will save you so much time. You have a tendency not only to bring too much, but sometimes you tend to put packing off until the last minute. When your makeup bag is ready BEFORE your trip, you'll feel on top of the world—no matter where you're off to!
Type 1 Expert Jaleah shares her ADORABLE travel makeup bag and everything that's in it:
Type 1 Makeup Essentials:
If you just glance at this list, you see instantly that she has everything she needs for a full face! You can travel light and not miss a thing.
Remember—all of these items are currently ON SALE in the DYT store!
Shop Bright Type 1 Makeup Here!
---
Type 2 Grab-n-Go Makeup Bag
As a Type 2, you will love prepping your travel makeup bag ahead of time. It'll be one less thing you have to think about when gathering all the other details for your trip.
There will be less chance of forgetting anything, and you'll feel relaxed knowing you have all of your essentials ready to go.
Type 2 Expert Anne shows her true-to-Type colors (and her sense of humor) with her travel bags. How sweet are those little dinosaurs!
Type 2 Makeup Essentials: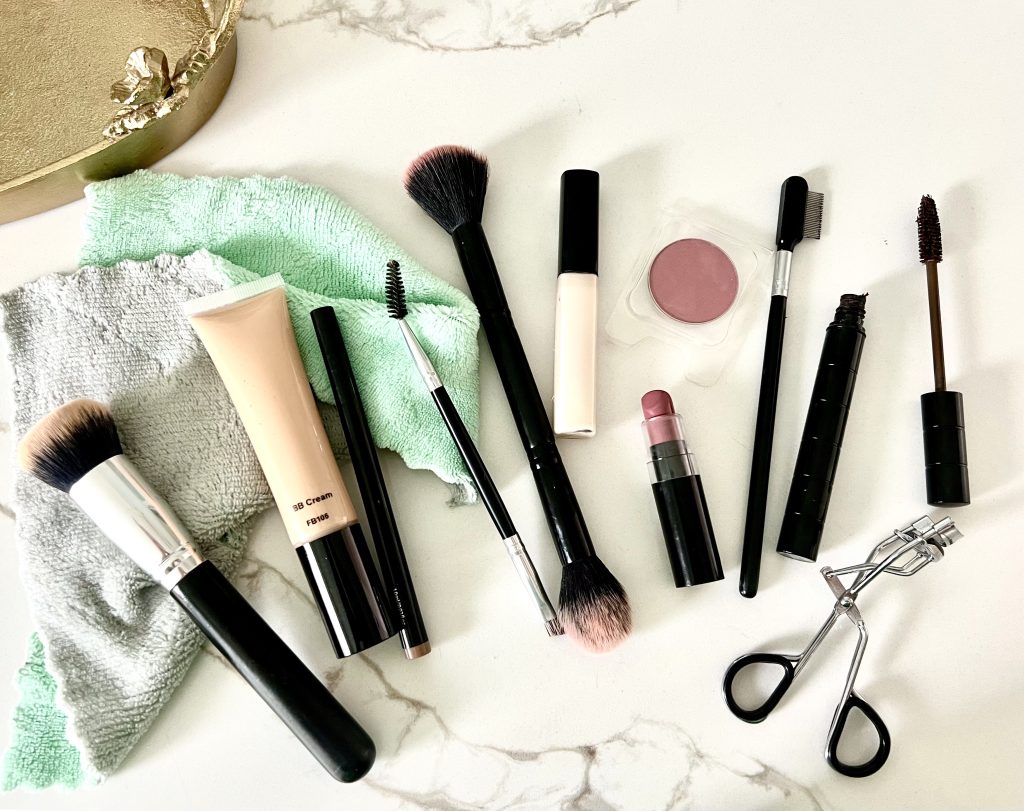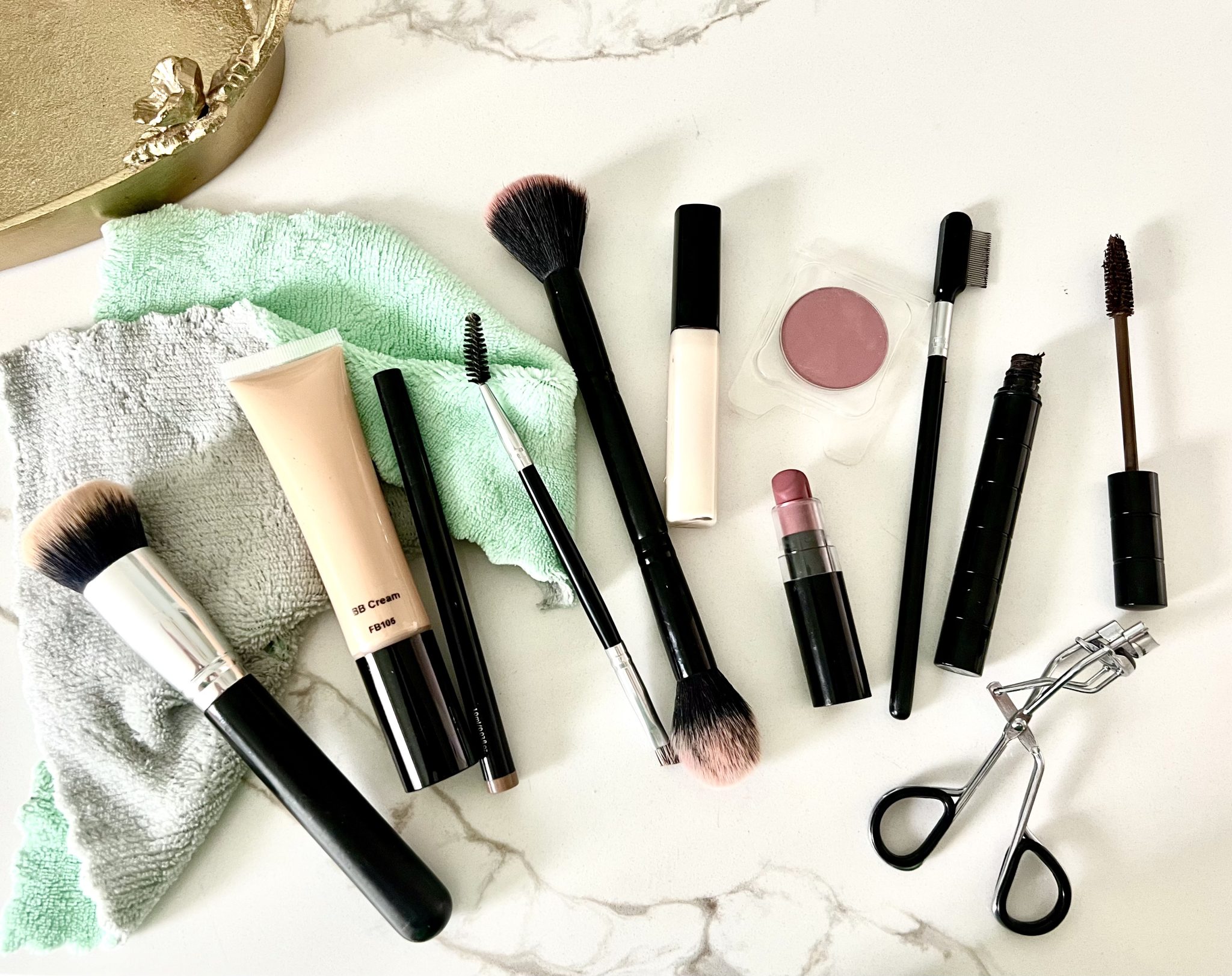 Now that you have a complete list of lovely Type 2 makeup essentials, go stock up now while they're all on sale!
Shop Lovely Type 2 Makeup Here!
---
Type 3 Grab-n-Go Makeup Bag
Oh, Type 3's. If you're anything like me, you don't like repeating the same steps over and over. So who likes packing a makeup bag every time you travel? Not this Type 3!
Preparing your travel makeup bag once will save you so much time from having to do it every time you leave the house!
I really appreciate simple, mesh makeup bags where I can see exactly what's inside.
Type 3 Makeup Essentials:
Want to know what else is important to a Type 3? Getting a good deal! Right now, all makeup is on sale in the DYT store. Go stock up and save money all at the same time.
Shop Dynamic Type 3 Makeup Here!
---
Type 4 Grab-n-Go Makeup Bag
As a Type 4, you lean toward things that are simple and minimal. Putting together your travel makeup bag is right up your alley! It ensures you'll have everything you need when you're traveling without having to think about it!
Type 4 Expert Kalista loves this classic, chic leather makeup bag. Look at that interesting detail with the zipper. You'll be styling even when you're on the road. (Or plane.)
Type 4 Makeup Essentials: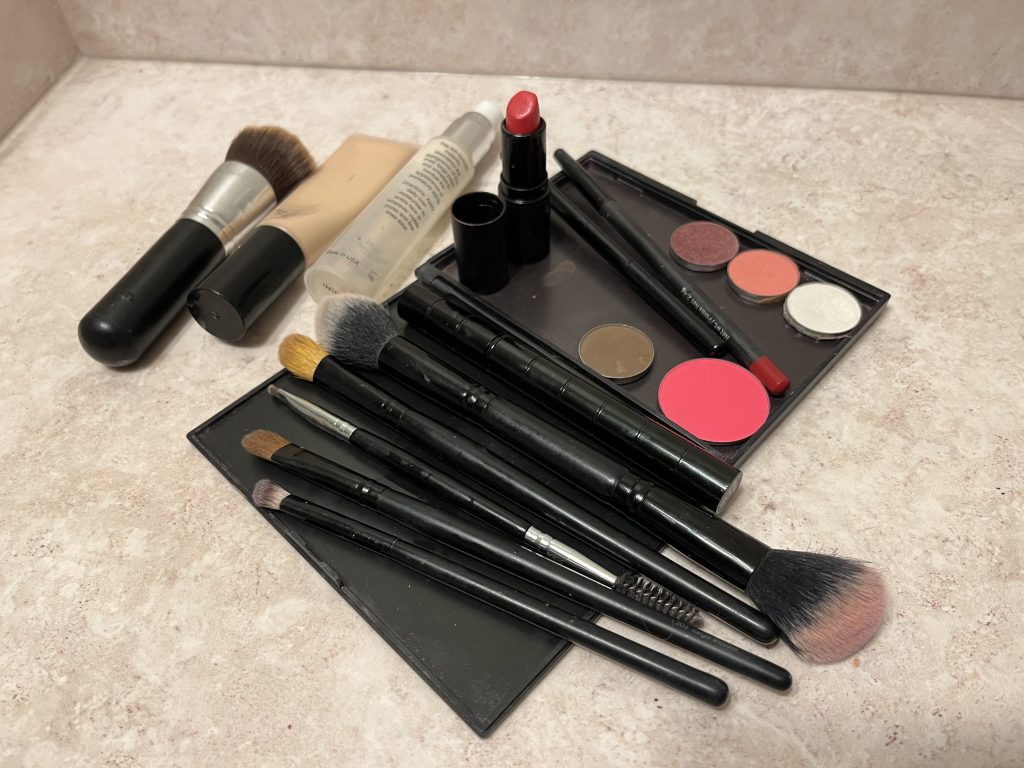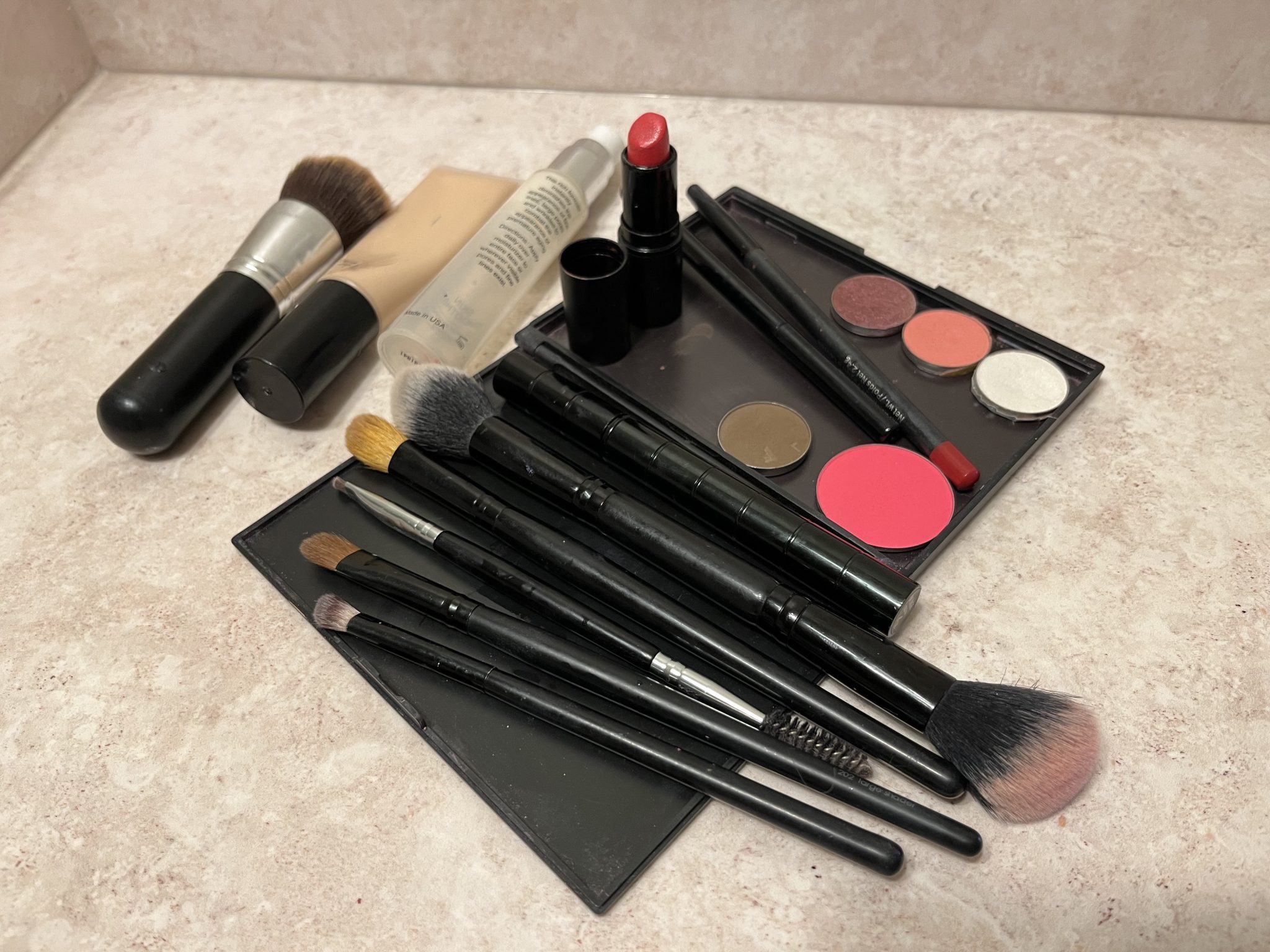 It's important for Type 4 women to have high-quality items, and they're happy to spend a higher price point when they know it's worth it. The best news about our DYT makeup is that it's super high-quality while also being so affordable. You don't have to break the bank to create your travel makeup bag!
And to make it even better, now is the best time to do it because ALL makeup items are on sale in the DYT store!
Shop Stunning Type 4 Makeup Here!
The Memorial Day Sale runs from May 25 – May 29. All items in the DYT Online Store are up to 40% off! PLUS — Style Kits are ONLY $59. Don't wait another day to stock up.