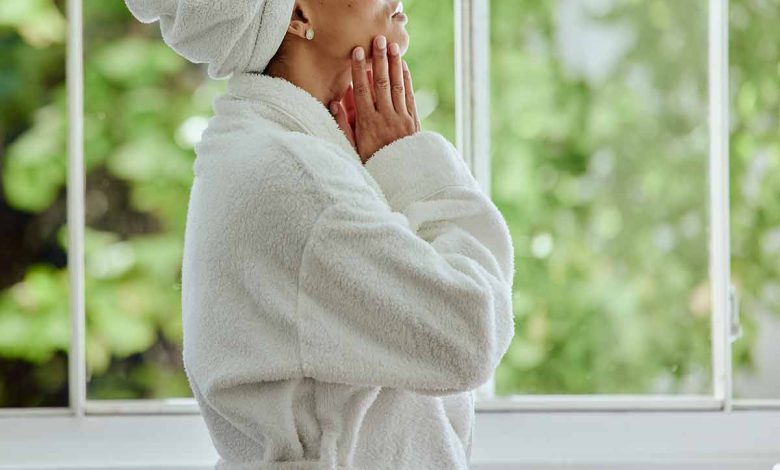 Did you look at yourself in the mirror this morning and see more drooping than you'd like to?
Are you noticing wrinkles that weren't there a few years ago?
Are age spots showing up that won't go away?
It's crazy, isn't it…as we get older, these signs of aging seem to sneak up out of nowhere!
If you're like me and most women, you're dealing with 3 main signs of aging skin:
Loss of volume (your skin no longer looks plump. It's dropping and sagging—especially in the lower half of your face.)
Loss of elasticity (your skin isn't firm or tight anymore; instead, you have lines and wrinkles.)
Pigmentation (where did your clear complexion go? Now you have age spots and discoloration.)
That's why I did the research and created my own anti-aging line with the most effective ingredients at affordable prices.
"Effective skincare that doesn't require your grocery budget to buy it!"
Haven't tried it yet? Well, perfect! Because fall is the best time to get back into a routine in many areas of our lives—including our skincare.
That's why right now, I'm having a Two-Day Flash Sale on my entire Anti-Aging Skincare Line!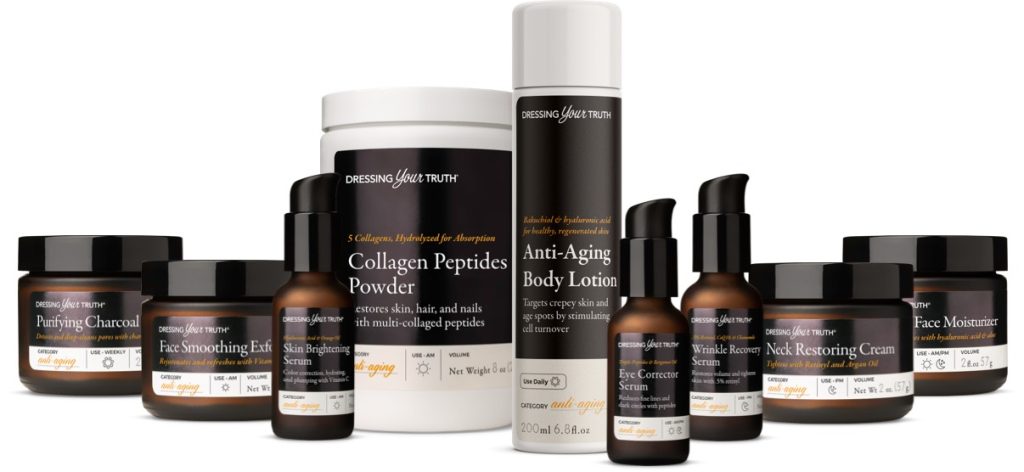 My anti-aging line contains the heavy-hitting ingredients you need to rebuild the look of volume and elasticity, as well as clear your complexion.
RETINYL – the holy grail of skincare ingredients helps your skin appear fuller and firmer.

VITAMIN C – a citrus-derived treat that perks up skin and evens out age spots.

SODIUM HYALURONATE – a boost of hydration for vibrant-looking skin

CoQ10 – this natural antioxidant repairs the appearance of fine lines

COLLAGEN PEPTIDES – a restorative protein that helps stimulate collagen growth

VITAMIN E – an anti-inflammatory that repairs visible damage to your skin

BOTANICALS – plant-derived extracts and oils offer the best of nature

All-New BAKUCHIOL – "nature's retinol" targeting fine lines, skin texture, and age spots.
Plus! This year, I added a brand new Anti-Aging Body Lotion to the line!
Featuring a star ingredient, bakuchiol, this powerful and effective lotion shows remarkable results after just a couple of months.
I even decided to be my own test subject before I released this product. I used it on my décolleté and was so impressed with the results! (Yes, those are my own pictures and I didn't edit them at all.)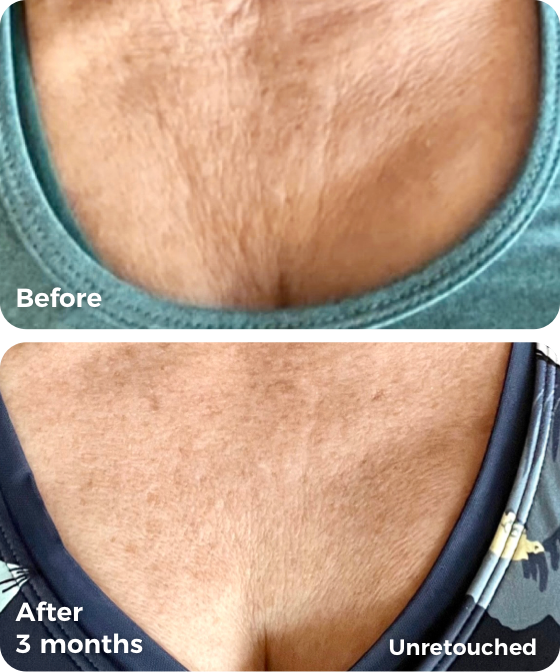 Now you too can get these kinds of results with the Anti-Aging Body Lotion! (And yep, it's also on sale!)
Get your skincare products on sale now!
Here's the truth: if these effective, affordable products aren't in your skincare routine, your skin is aging faster than it needs to.
For two days only, you can shop the whole anti-aging skincare line at a fantastic 20% off discount.
Already have these products? Stock up and save while they're on sale!
Never tried them before? Now's the perfect time to try them, while saving money too!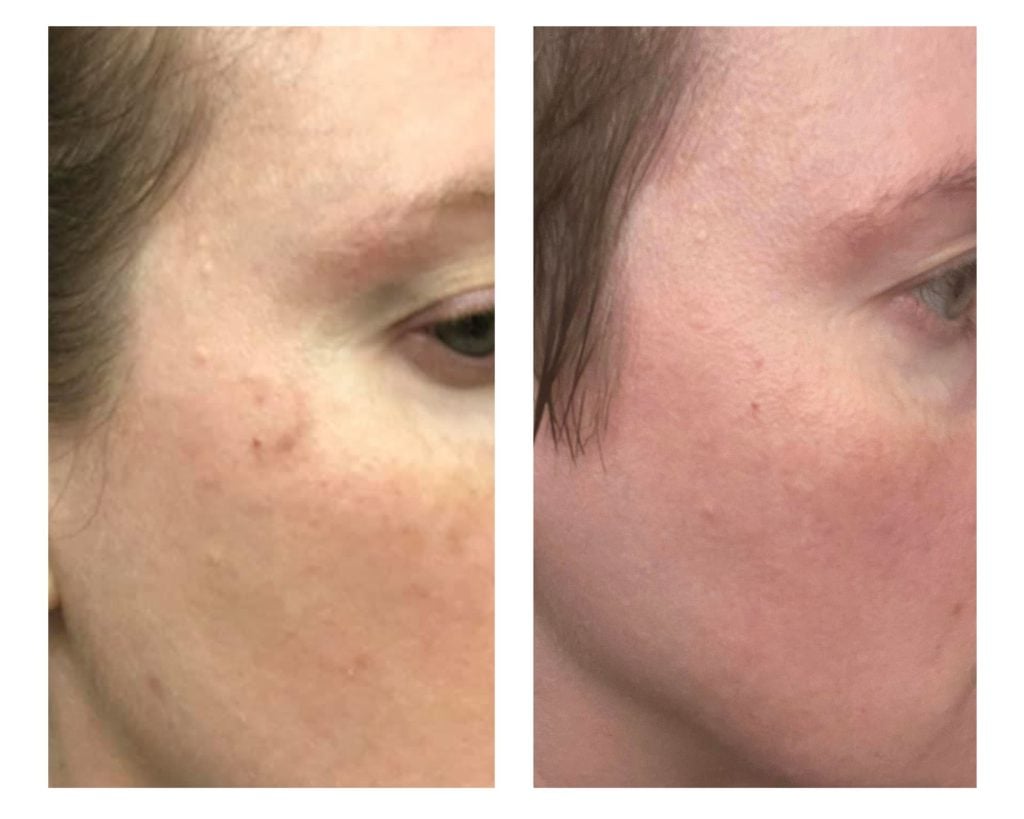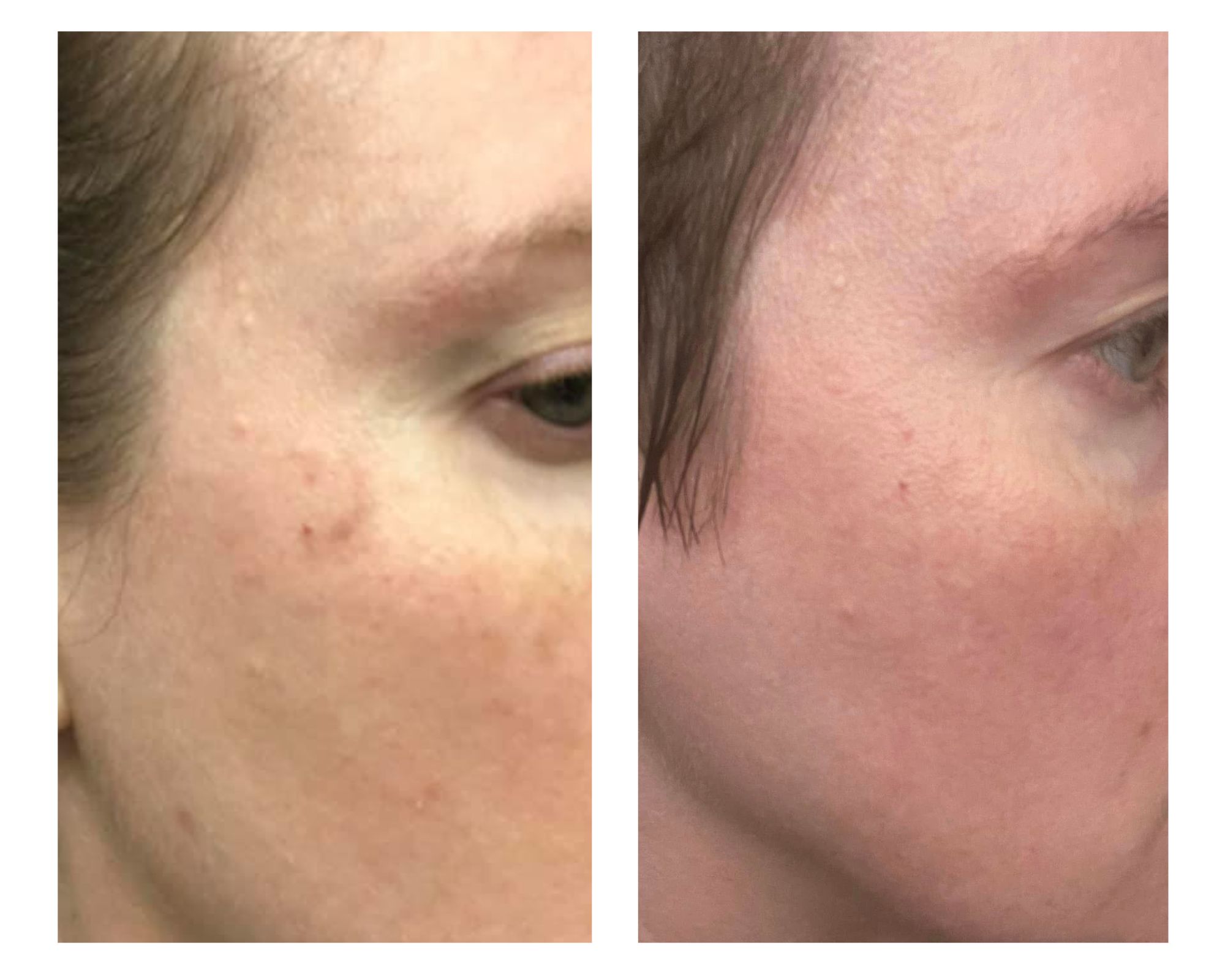 "I've been using the anti-aging products since they launched. I had a noticeable "age spot" on my right cheekbone that had been there for several years. The other day it dawned on me that I hadn't noticed the spot in a while. I went to my before picture from when I started using the skincare line and took a new picture to compare. The spot is pretty much gone!" -Mandie, Type 4
---
Join me and hundreds of other women aging in reverse.
Shop the 2-Day Flash Sale here!