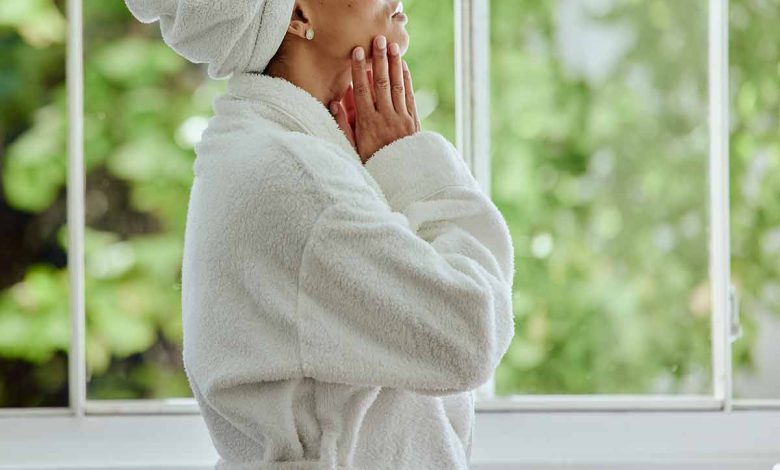 Did you look at yourself in the mirror this morning and see more drooping than you'd like to?
Are you noticing wrinkles that weren't there a few years ago?
Are age spots showing up that won't go away?
It's crazy, isn't it…you know you're getting older, but these signs of aging seemed to sneak up out of nowhere.
If you're like most women, you're dealing with 3 main signs of aging skin:
Loss of volume (your skin no longer looks plump. It's dropping and sagging—especially in the lower half of your face.)
Loss of elasticity (your skin isn't firm or tight anymore; instead, you have lines and wrinkles.)
Pigmentation (where did your clear complexion go? Now you have age spots and discoloration.)
With Mother's Day right around the corner, is your skin feeling a little "motherly" too?
As women, we all need more self-care in our lives.
But your aging skin is craving some self-care too!
That's why right now, everything in the DYT Online store is currently up to 40% off for our Mother's Day Sale!
And YES, that includes ALL of my anti-aging skincare products too!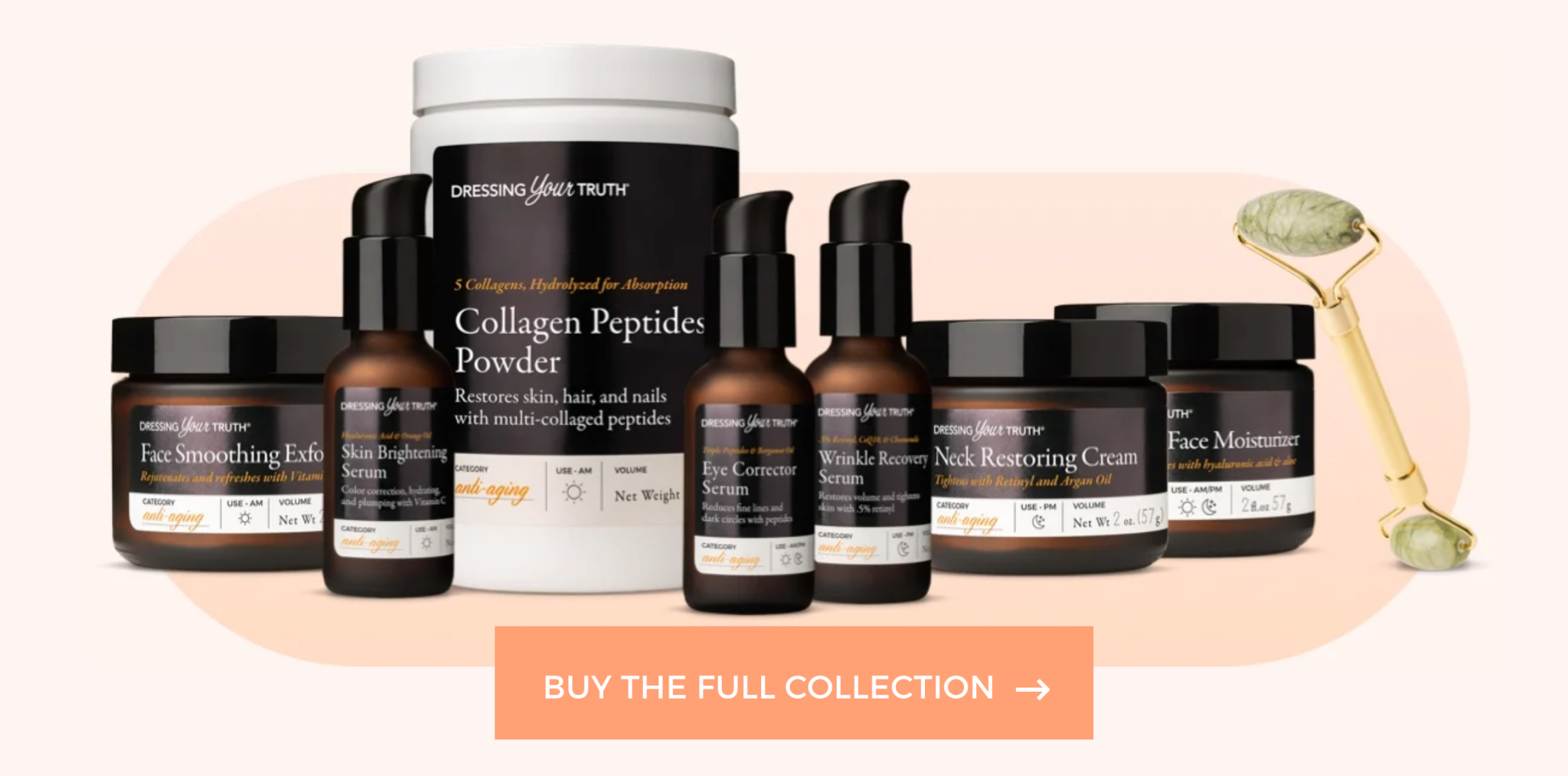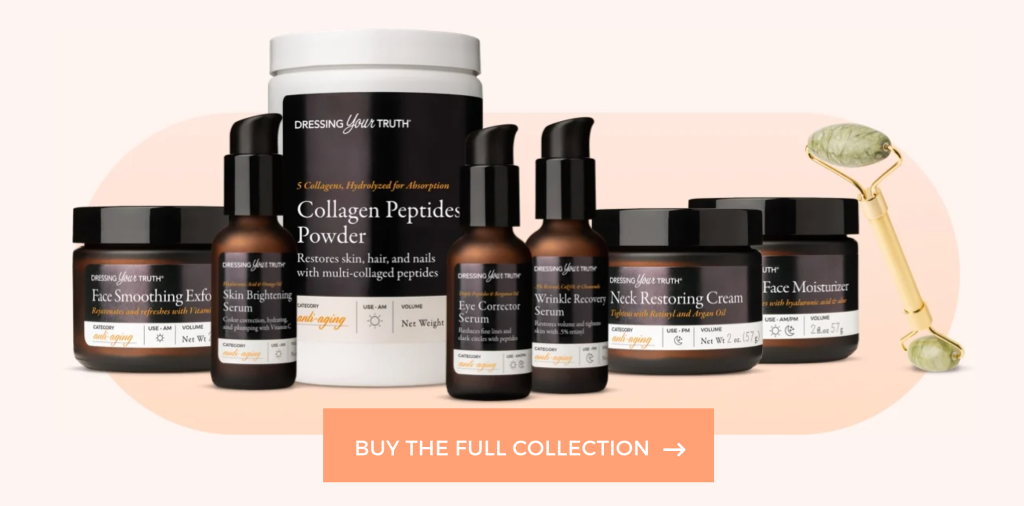 These must-have skin essentials will slow down the aging process for you.
My anti-aging line contains the heavy-hitting ingredients you need to rebuild the look of volume and elasticity, as well as clear your complexion.
RETINYL – the holy grail of skincare ingredients helps your skin appear fuller and firmer.

VITAMIN C – a citrus-derived treat that perks up skin and evens out age spots.

SODIUM HYALURONATE – a boost of hydration for vibrant-looking skin

CoQ10 – this natural antioxidant repairs the appearance of fine lines

COLLAGEN PEPTIDES – a restorative protein that helps stimulate collagen growth

VITAMIN E – an anti-inflammatory that repairs visible damage to your skin

BOTANICALS – plant-derived extracts and oils offer the best of nature
Get your skincare products on sale now!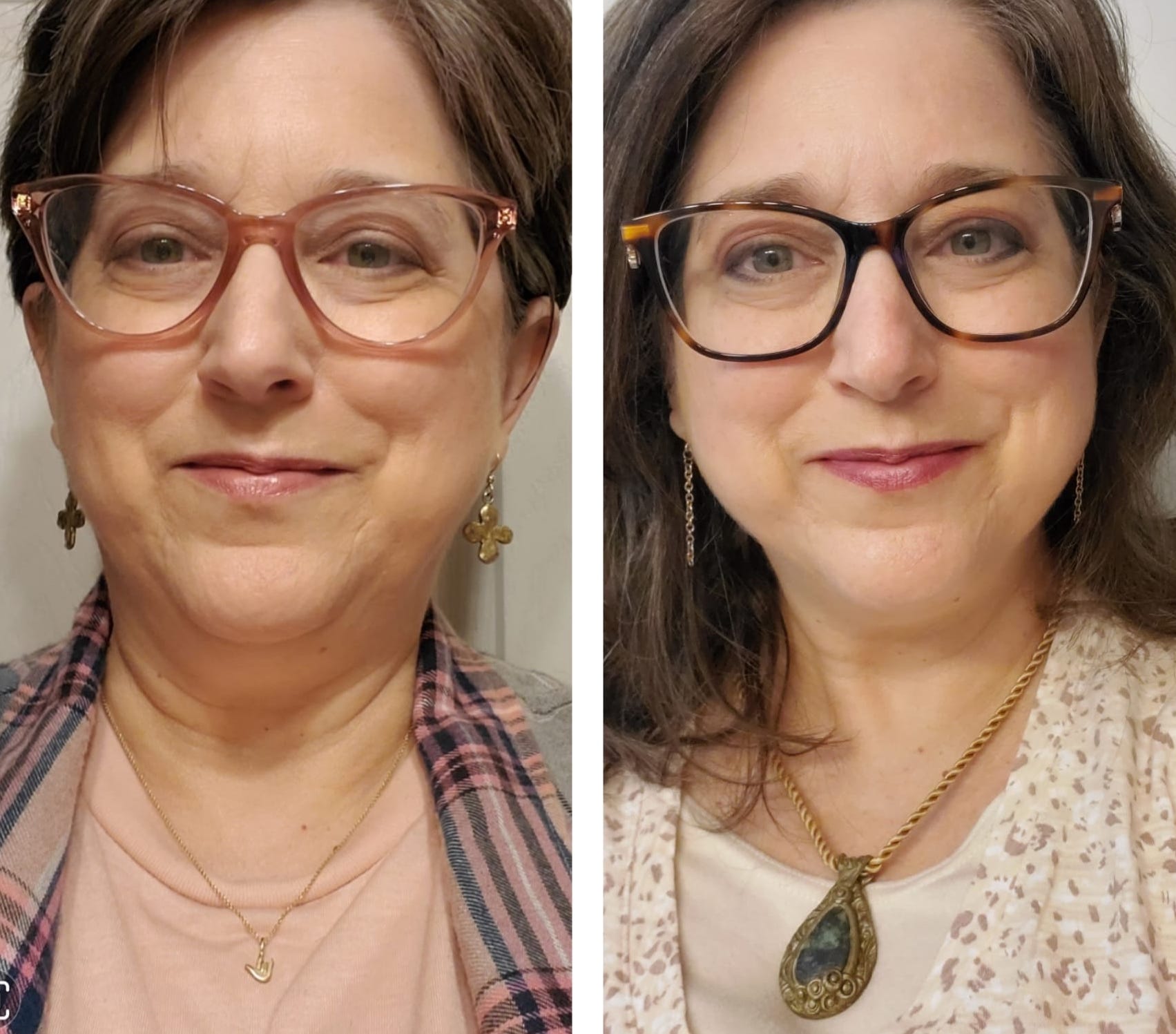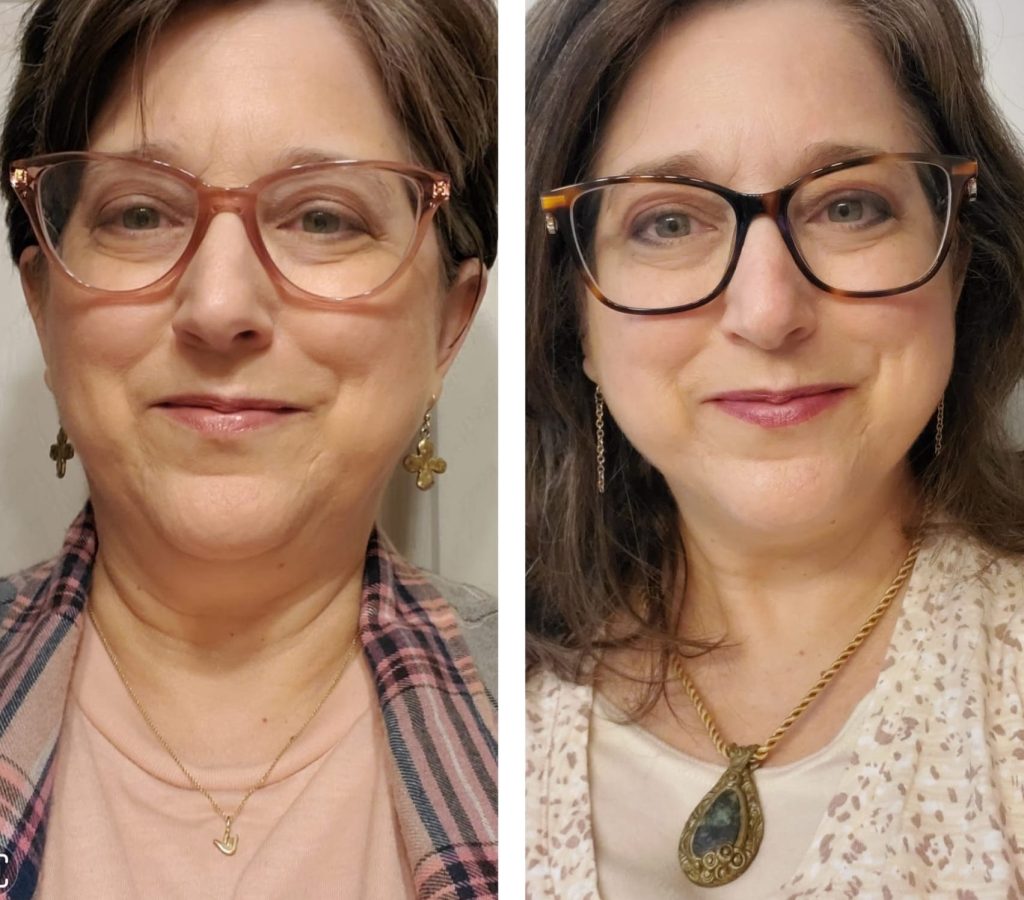 "I've been using the DYT skin care products for 9 months. My skin feels really soft and smooth and the lines in my face are softened. I've had friends and family ask me about my skincare routine so they must be seeing the difference. I use all DYT skin care products and I love them. My skin feels great!"
-Claire S., Type 3
---
Your skin is aging prematurely. Now it doesn't have to anymore.
From now through May 15, everything in the DYT Online store is up to 40% off for our Mother's Day Sale!
You can shop the whole anti-aging skincare line at this fantastic discount.
Already have these products? Stock up and save while they're on sale!
Never tried them before? Now's the perfect time to try them, while saving money too!
Here's the truth: if these effective, affordable products aren't in your skincare routine, your skin is aging faster than it needs to.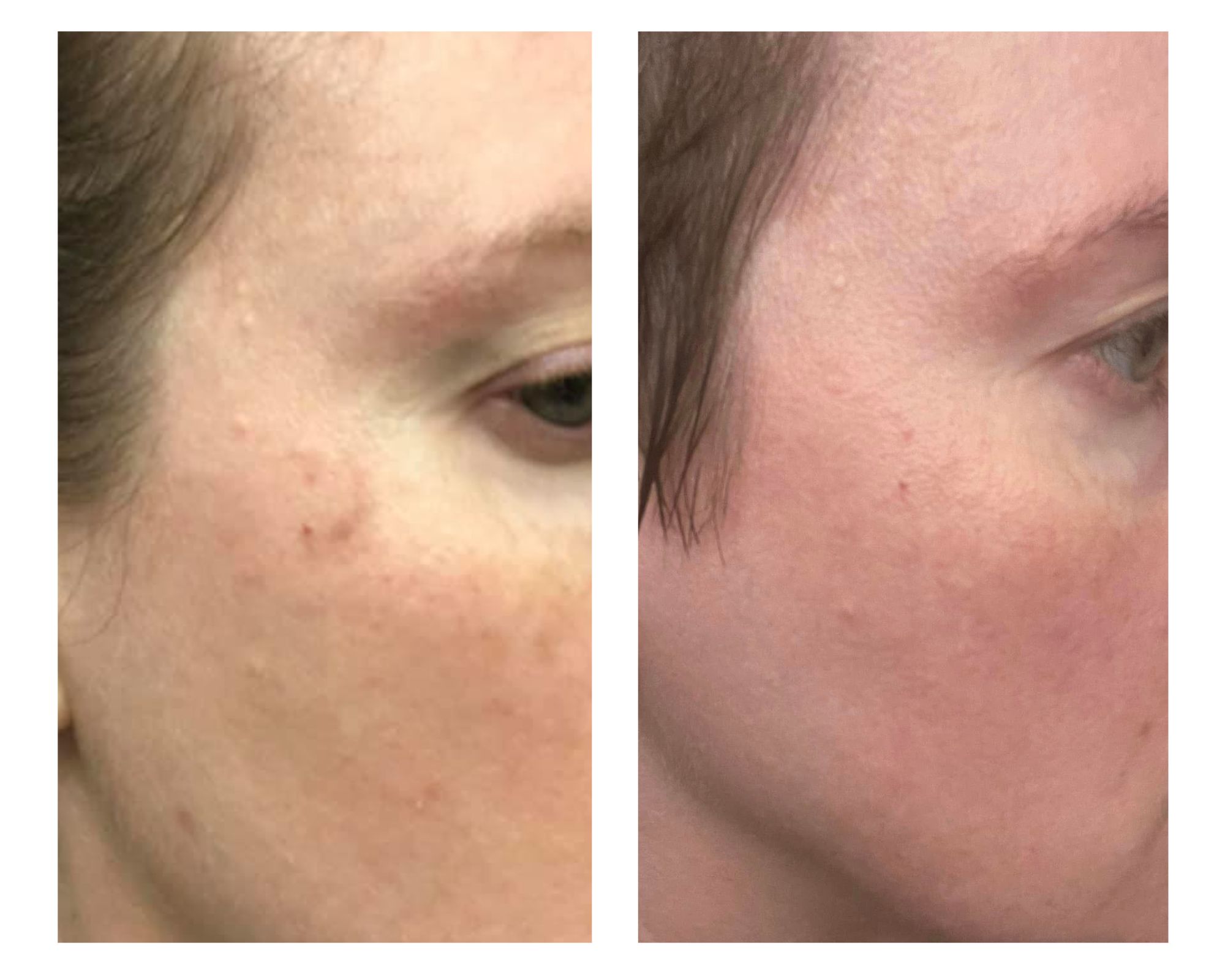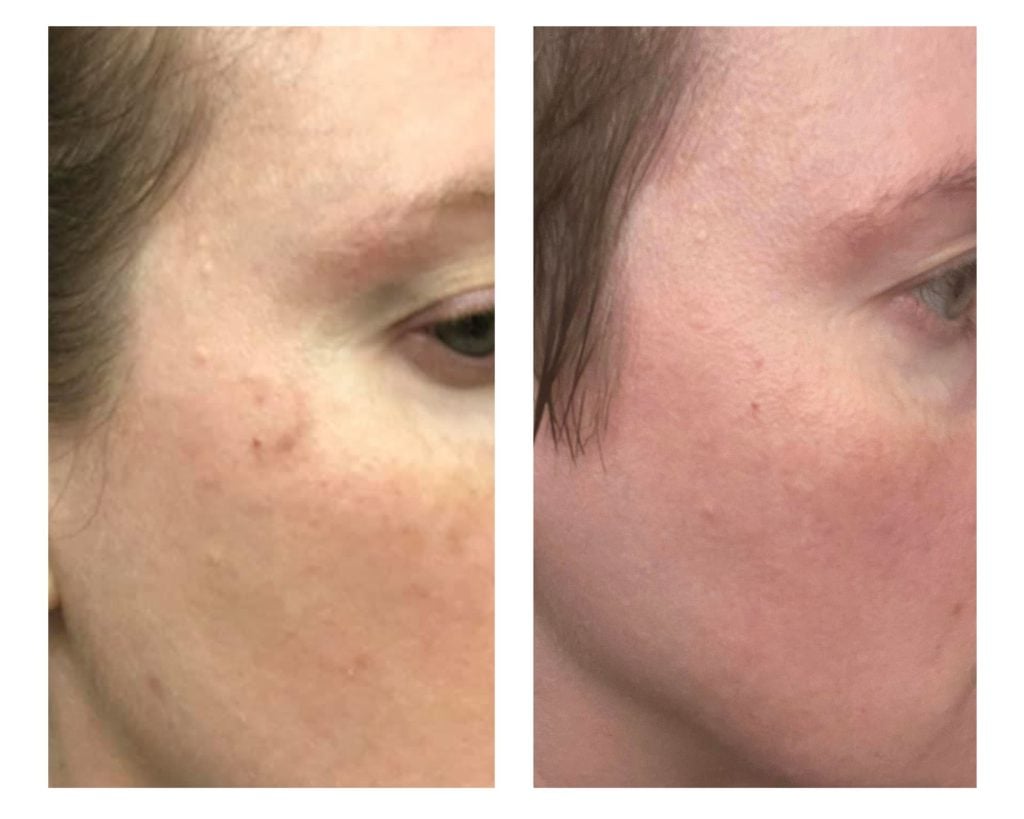 "I've been using the anti-aging products since they launched. I had a noticeable "age spot" on my right cheekbone that had been there for several years. The other day it dawned on me that I hadn't noticed the spot in a while. I went to my before picture from when I started using the skincare line and took a new picture to compare. The spot is pretty much gone!" -Mandie, Type 4
---
Your skin wants some self-care too! Stock up before the Mother's Day sale ends!
Shop the sale here!