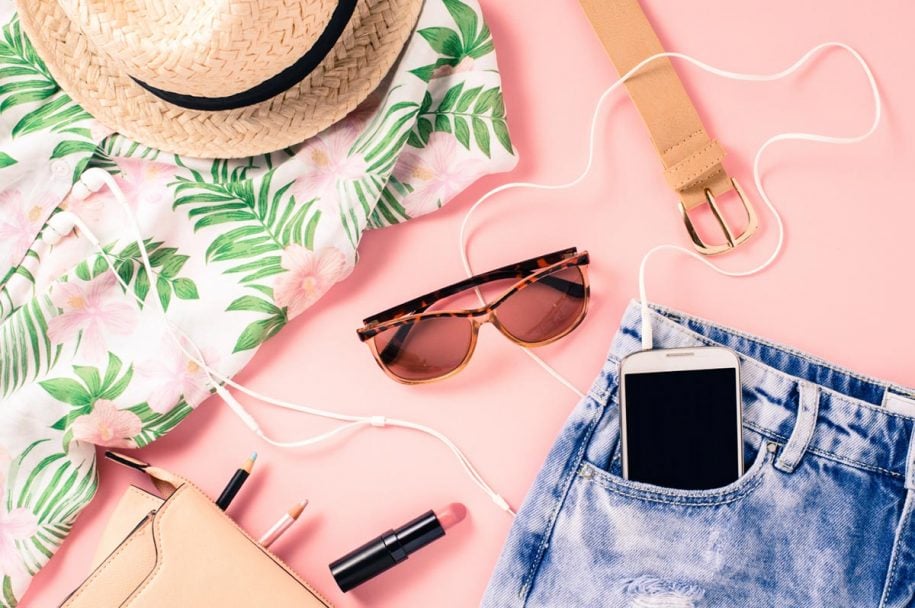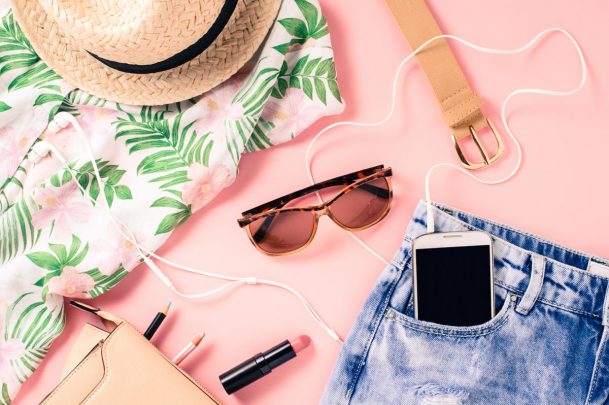 Summer is here! Get ready for relaxing days at the beach and warm nights outdoors with your loved ones.
As the temperatures increase, you'll love the transition to warm-weather clothes!
This checklist of essential summer items will help you have the most versatile and stylish summer yet:
Pattern Shirt
When you wear a patterned top, you create quick and easy outfits without losing interest. Each Type of woman has a classic pattern that looks great on her:
Solid Tank Top
A solid tank top is a great piece to wear alone or under a cardigan or dress. If you just choose one, choose a classic color for your Type:
Type 1 – Buttercup Yellow
Type 2 – Soft Purple
Type 3 – Mustard Yellow
Type 4 – Stark White
Use your Style Guides to help you choose the correct color that looks best on you!
Graphic Tee
Graphic Tees are a fun way to show your personality and make a statement. Set the intention you'll find graphic tees that are true to your Type and express your unique personality.
Lifestyle members: check the StyleInspire boards every Wednesday and Saturday for new Expert-curated outfits for your Type. Some of the boards have included graphic tees that our community loves.
Button-Up Shirt
Button-up shirts can be dressed up or worn as a layering piece. Layering is essential even in the warm summer months. Going in and out of air-conditioned buildings, you'll want a layer you can easily throw on to keep warm. A button-up top can be dressed up for an evening out or going to the office.
Denim Shorts
Every Type looks great in denim! It's a classic summer look. You can pair them with the patterned top or graphic tee—and you'll be good to go.
Need some direction on how to find the perfect jean? In Dressing Your Truth, you'll want to look for specific things to find the best jeans for your Type of beauty. These Lifestyle videos about each Type's jeans will be a great place to start.
Wide Leg Pull-On Pants
This style of pants has been trending since last summer. Often referred to as a culotte or palazzo pant style, this is great for summer as they are lightweight and breezy. These can be worn effortlessly with a tank and dressed up or down with a simple change of shoes!
Knee Length Dress
Many women love to wear skirts or dresses in the summer to keep the airflow going. Choosing a knee-length skirt or dress allows you to still run around with the kids without worrying about things staying in place.
Slip-On Shoes
Grab and go! You'll want some easy slip-on shoes that are comfortable to walk in and easy enough to take off when you want to dip your toes in the water at the lake or beach.
Strappy Sandals
These are perfect for dressing up your pants, skirts, or dresses. The right kind of sandals can make you feel fancy without losing comfort! A nude shoe is a great summer option that can go with almost everything in your closet.
Swimsuit
Whether or not you'll cannonball into the pool, this is a must-have for summer! Make sure you feel comfortable in your swimsuit. Our DYT swimsuit resources have helped women find their inner confidence for the first time in years!
Hat
If you think, "I'm not a hat person," think again! Hats are a great way to keep the sun off your face and rock your 3rd day hair! A baseball cap, straw fedora, or large brim hats are all in style this summer and can be the perfect, functional summer accessory!
Large Tote Bag
Large tote bags are a must-have for the summer! You'll be out of the house for longer periods of time, running to and from activities, the pool, or heading to the park for the afternoon. Straw totes are in style this summer, but you could choose another design to express your Type. Have fun with it!
Sunglasses
Are your sunglasses from a few years ago scratched up and getting wobbly? Time for you to treat yourself to a new pair of sunglasses for your Type. Keep the sun out of your eyes and be able to relax more easily with a fashionable pair of sunglasses.
BB Cream & Blotting Powder
BB Cream is the quickest way to a flawless finish. Each shade includes SPF 30 and can be applied like a moisturizer with just your hands. It's skin caring and skin protecting in one simple step.
Keep the Oil Control Blotting Powder in your purse to liven up your skin when the sweat starts to melt away your makeup. This shine-absorbing pressed powder is oil-free and the translucent finish is perfect for all skin types. Apply over makeup for an even and flawless finish, or simply use it as a blotting powder.
Want more spring-style inspiration?
We create personalized StyleInspire boards for each Type two days a week. It's like having a personal shopper at your fingertips! They include outfits, accessories, jewelry, and other personal items you need to create your spring wardrobe. StyleInspire is just one of the benefits you'll get when you become a Lifestyle member.