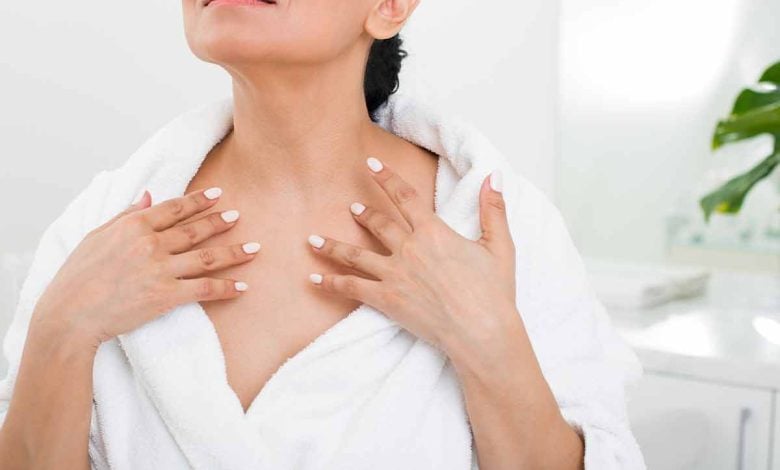 When it comes to anti-aging, are you taking care of your face but forgetting about the body part that ages the fastest? (Psst…it's the neck.)
You may have heard me say, "If you want to know a woman's true age, look at her neck."
Yikes! But it's also true.
When you're younger, you think your neck is fine. So you focus on your morning and evening routines for your face. But your skin changes slowly over time until one day, you wake up and see all the wrinkles, lines, and sagging skin on your neck.
That's because the skin on your neck is much thinner and more delicate than your face's. As we age, our skin needs support in three areas: volume, elasticity, and pigmentation. But when it comes to the neck, the main focus will be restoring elasticity.
Here's a simple test you can do right now to check your neck's elasticity:
Gently pull the skin out and see what it does when you let go. Does it bounce right back into place, or is the process slower? Does it even stay slightly pinched for a moment?
This test will help you gauge your loss of elasticity. If your skin snapped right back into place, great! That means you're in the prevention stage. But if you've detected a loss of elasticity, I can help with repairing too.
Prevention & Repair: No more "turkey neck" for you.
Collagen Peptides Powder – Add this to your drinks starting NOW. Collagen is a vital protein building block your body needs to maintain healthy skin, bones, and connective tissue. As we age, our body stops producing collagen on its own, so it needs a little boost! Easily add this powder to your morning smoothie or coffee.
Neck Restoring Cream – The skin on your neck is different from your face—you need a cream that treats it right! This nourishing cream hydrates while firming and tightening the delicate area of your neck. This is our second, highly-successful retinol product that helps minimize the appearance of fine lines and rebuilds the look of skin volume.
Application tip: Always stroke upward when applying any skincare products!
I am not the only one who has restored my aging neck skin!
Check out Lisa's incredible Before and After pictures from using my skincare line.
"The first pics are both from May 2021 right before I started using the Anti-Aging Skincare products. I took the second pics today. I have been using the products consistently for almost two years. I will be turning 54 in two weeks. Type 2/1." -Lisa R.
Kandi also has experienced noticeable tightening and brightening due to the neck cream.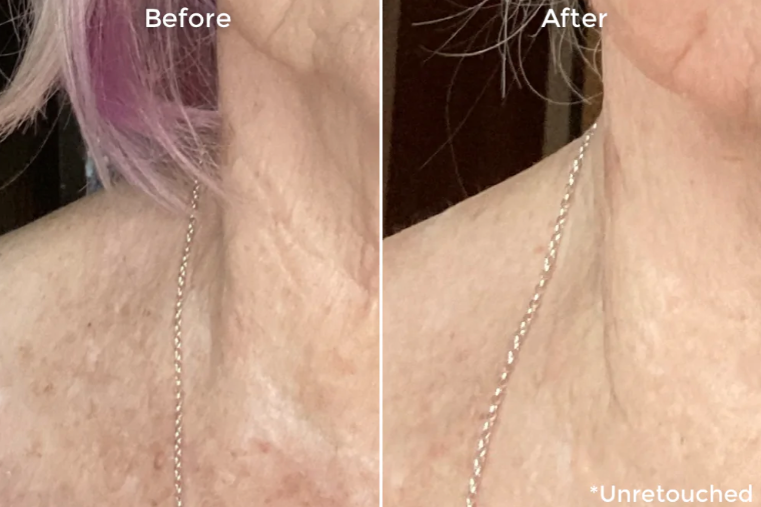 "I love these products. My 74-year-old skin looks amazing and friends have asked about the products! My favorite product is the neck cream. It's wonderful to finally have a product especially for that area to use day and night. I can see the difference!" -Kandi
Why the Neck Restoring Cream is so effective.
The Neck Restoring Cream contains .55% Retinyl Palmitate, a retinoid that is powerful in boosting cell production. Any time you've lost elasticity in your skin, it means the cells have become sluggish and dormant. Retinoids stimulate cell turnover again, which is something the skin does naturally. But a good retinoid product will kick it back into gear!
Look at Victoria's neck below. The lines have practically disappeared! Oh, did you notice the amazing changes in her entire face as well? Smooth, plump, vibrant, refreshed. Her skin has become revitalized!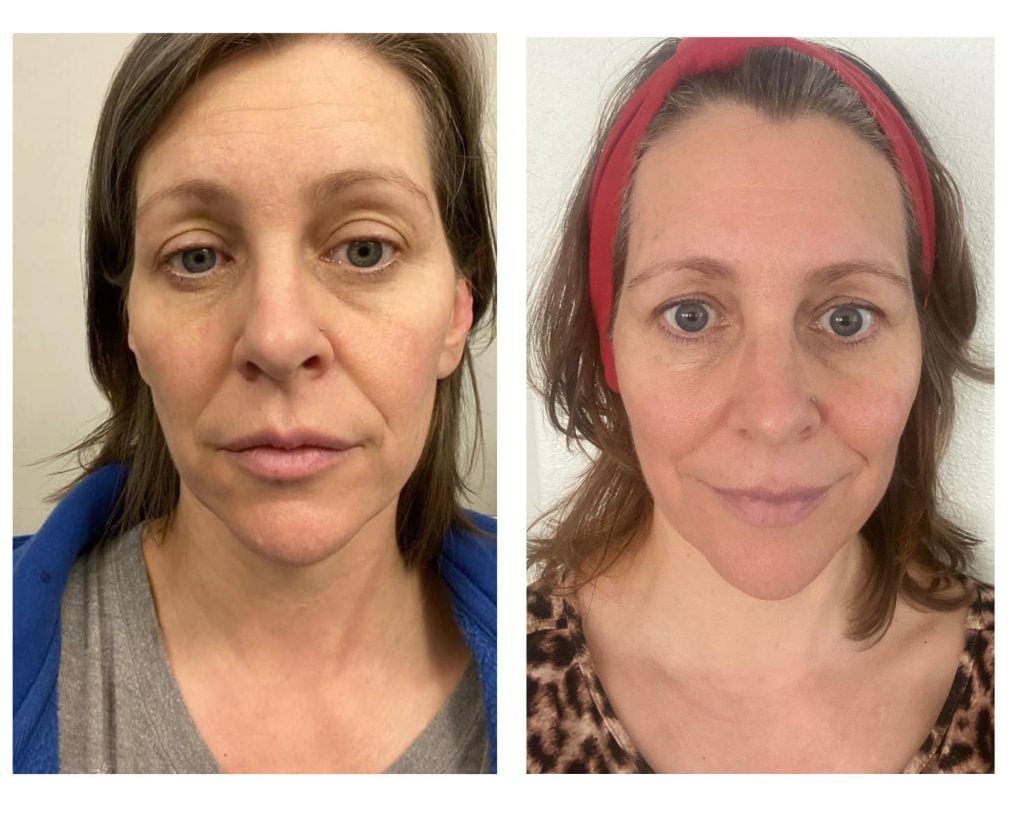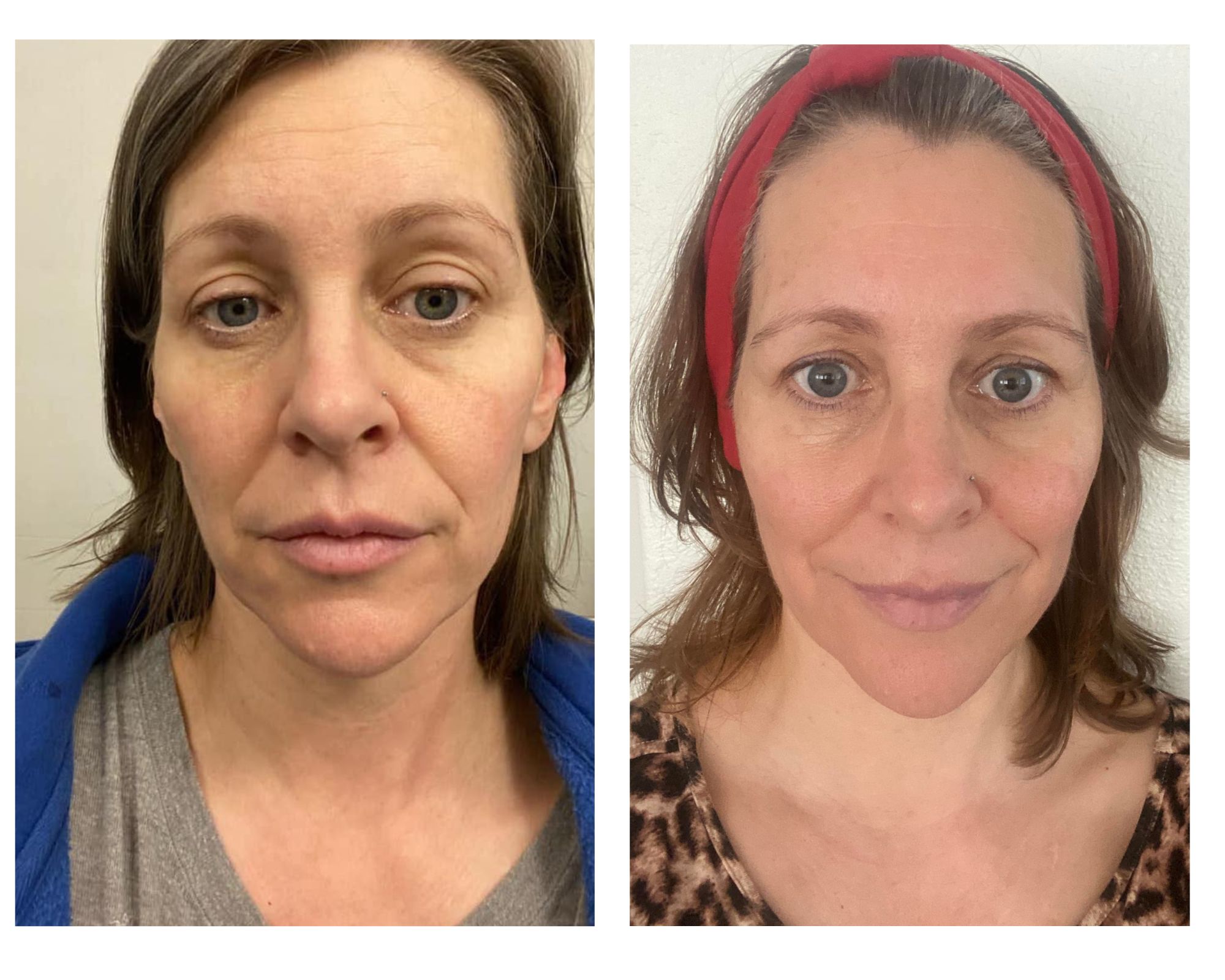 "I had been searching for products to help me bring some life back to my skin and repair the years of neglect. I was using 8-12 products a day and wasn't thrilled with the results. I bought the anti-aging skincare line the night of the launch. Nothing else has changed in my routine except adding in the skin care, but look at the difference! Thank you so much to Carol and the whole team for the support you give to all of us in finding our way back to ourselves." -Victoria, Type 3
When surgery is out of the question, get the "Neck Lift in a Bottle."
There are very few affordable treatments available to women that focus on tightening the neck. This is due to the delicate nature of the skin. Many treatments are too painful, require surgery, or are simply too expensive.
The Neck Restoring Cream makes beautiful results accessible to every woman.
But don't just stop with the neck cream. My entire Anti-Aging Line addresses common issues like hyperpigmentation, age spots, sun spots, rosacea, wrinkles, dark circles, and loss of volume.
All of these photos are unedited, untouched, and from real women in our community.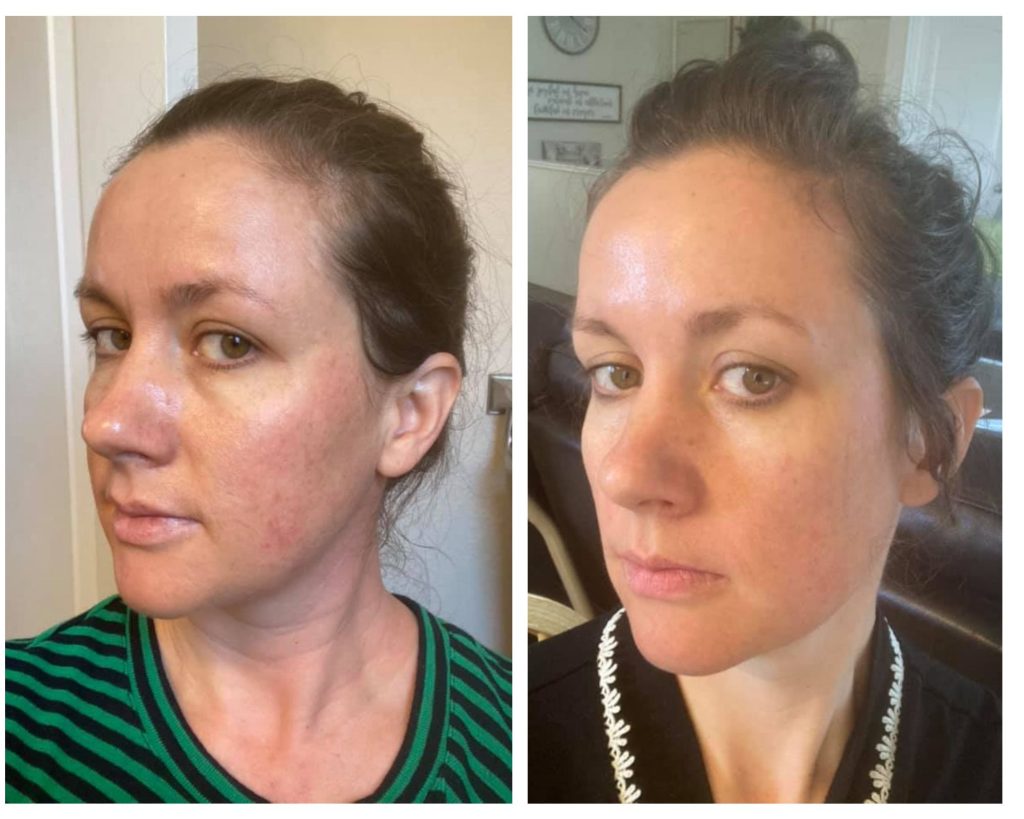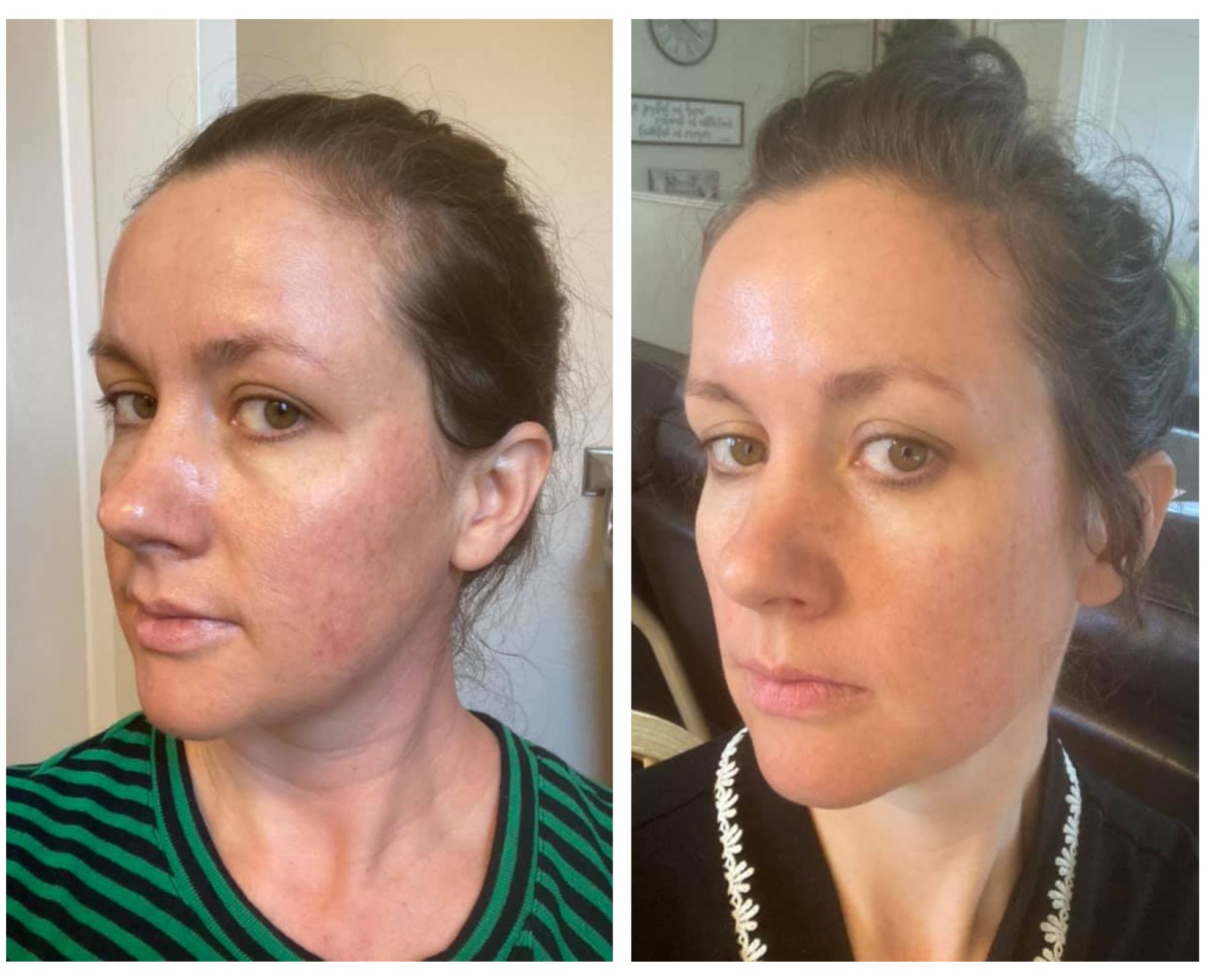 "The last couple of years I've had this red hyperpigmentation along the left side of my face. About six weeks ago I began using Carol's full line of anti-aging skincare. I've also noticed the lines between my browns are less noticeable. My skin is very happy and the pamper time has become my favorite time of the day." -Kalista, Type 4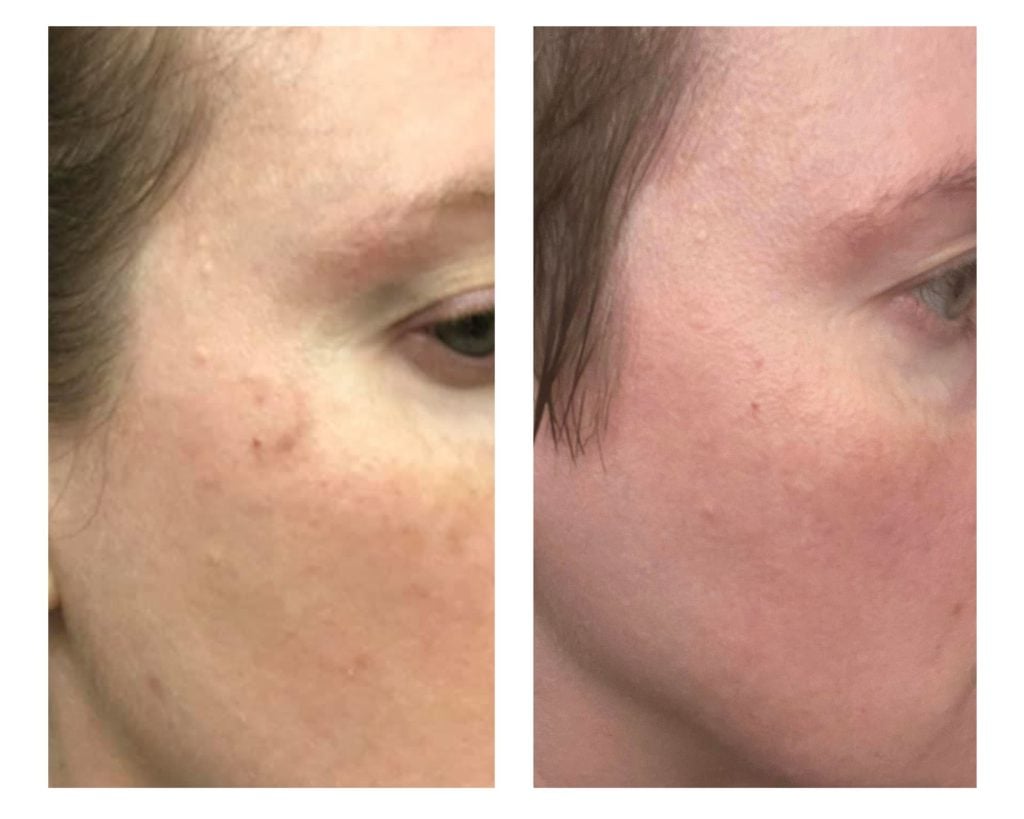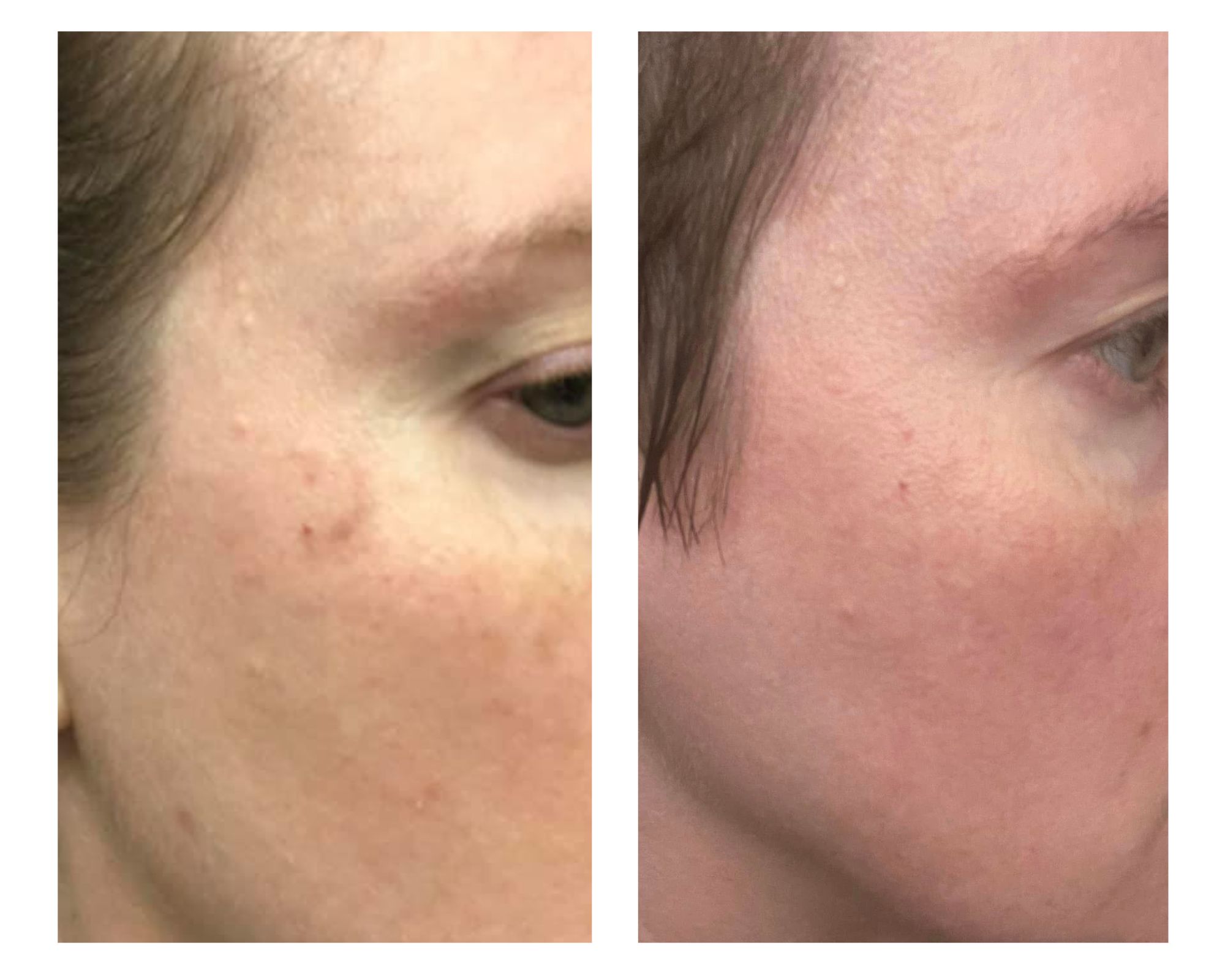 "I've been using the anti-aging products since they launched. I had a noticeable "age spot" on my right cheekbone that had been there for several years. The other day it dawned on me that I hadn't noticed the spot in a while. I went to my before picture from when I started using the skincare line and took a new picture to compare. The spot is pretty much gone!" -Mandie, Type 4
Have a neck you'll be proud to show off!
Notice how many women (politicians, family members, neighbors) wear scarves to hide their necks as they age. They've been diligent about their facials and skincare, but forgot about their neck all those years too.
Start taking care of your neck today, and 5 years from now, you'll be glad you did!
Shop the Anti-Aging Products!