Get ready to be wowed—for more reasons than just Before & After photos.
Susanne joined the Dressing Your Truth team for a makeover. Her most obvious change shows up in the mirror (which you're about to see). But what's just as amazing are the ways her whole life has changed for the better.
In Susanne's own words:
"Dressing Your Truth has been a life-saver. I have a condition that causes tiredness, all-over pain, and foggy thinking. In the past 5 months since my makeover I have been able to start an exercise program which is helping. I don't have to think about matching an outfit—my clothes just go together. Knowing that you look good even if you feel under the weather actually helps you feel better."
Here's Susanne before her Dressing Your Truth makeover: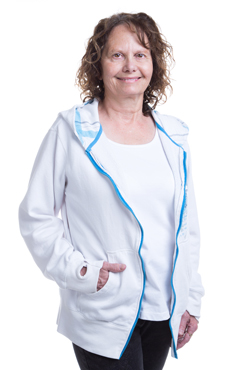 She's an animated Type 1 woman whose style doesn't fully highlight her bright, beautiful energy.
But just take a look at her After!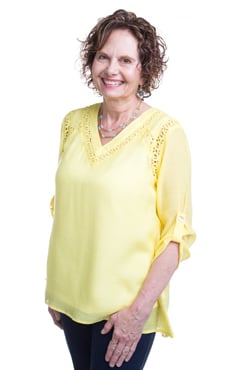 Now that she is dressing her truth, Susanne says:
"I am much more confident. I get up each day knowing that I will look good even if I haven't slept well or I'm having a 'bad hair day' because even a bad hair day looks good with the right colour, highlights and cut."
"I love being a Type 1. I have always thought my randomness was a flaw, but now know it is just part of my energy… The other day my husband said, 'you must be feeling much better, you're taking more care with your appearance.' To which I replied that Dressing Your Truth and energy healing has made a huge difference for me."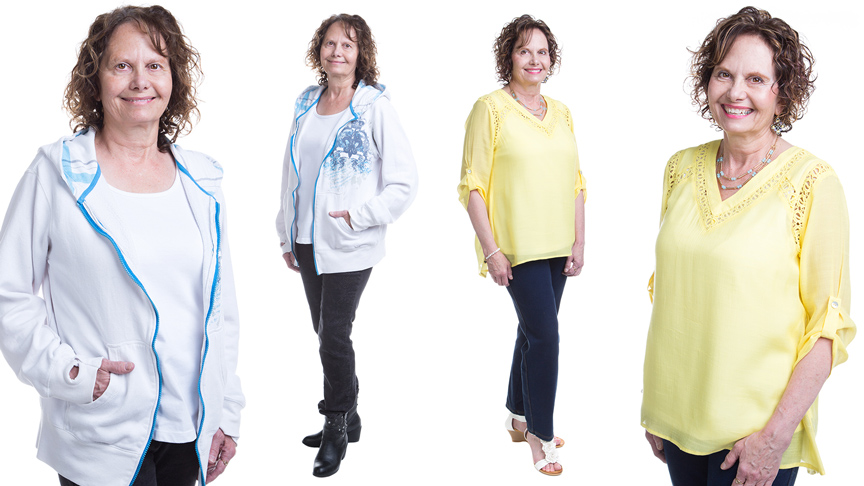 Let's celebrate Susanne! Give her a shout-out in a comment and share how your life has changed since you started Dressing Your Truth. (As always, only positive comments, please.)
And if you haven't started Dressing Your Truth, what are you waiting for? Today's the best day to start an amazing change in your life—both inside and out.
Start Dressing Your Truth Today