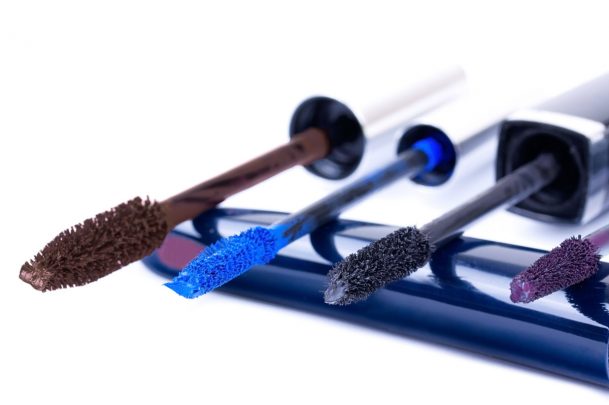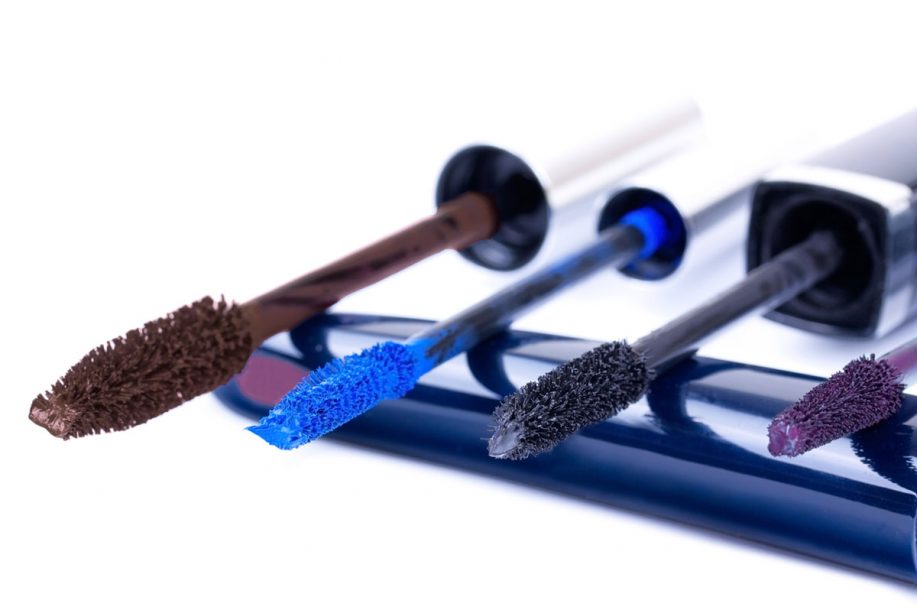 If you're like most women, you default to black for eyeliner and mascara. It seems classic and easy, so why not?
But when you discover your Type of beauty and start Dressing Your Truth, black is one of the first things to go!
In my system of Energy Profiling, only one Type of women can wear black—the Bold & Stunning Type 4 woman. The other 3 Energy Types look (and feel) better with other colors that support their movement.
Let's take a look at all 4 Energy Types and see which colors work best for them:
Type 1: Bright & Animated
Type 1 women are bright, bubbly, animated, and uplifting. They look best in bright and light colors.
Black mascara will make you look heavy, tired, and will deepen the textures around your eyes.
Try this instead: Ultimate Volume Brown Mascara. This beautiful chocolate brown color will look more natural, make your eyes sparkle, and soften the texture and lines around your eyes.
Or even go for Vibrant Blue Mascara! You may be surprised by how great this option looks on you!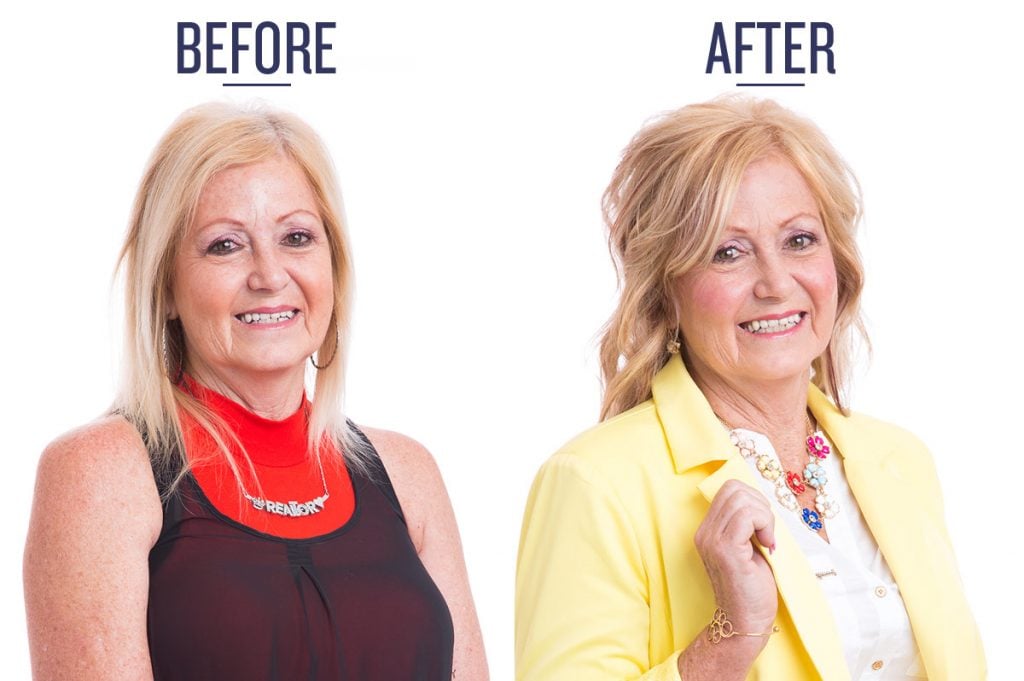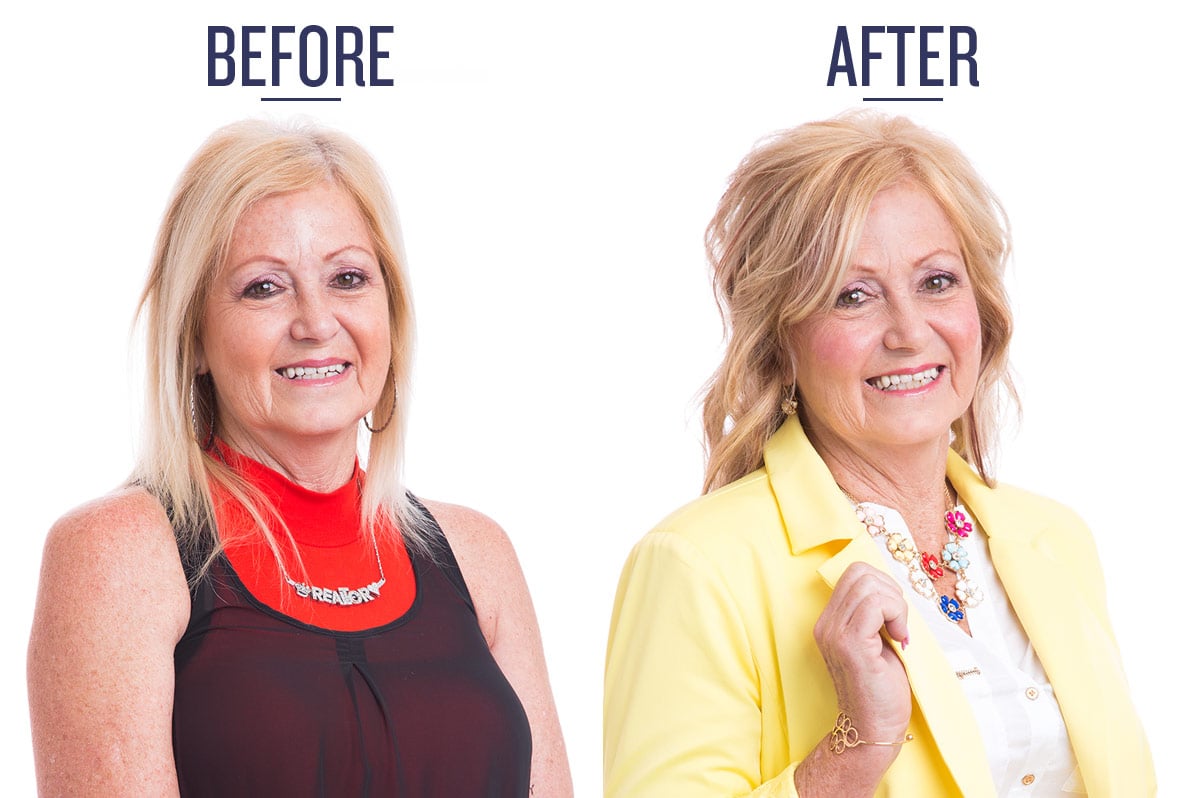 Roxanne is a Bright & Animated Type 1 woman. Look at how her eyes appear bigger when she ditched the black eye makeup! Notice how much brighter she looks in her After picture.
Type 2: Soft & Subtle
Type 2 women are soft, subtle, calming, and subdued. They look best in blended, muted colors.
Black mascara will darken the circles under your eyes and make you look tired. Your energy can support gray and charcoal, but black is too heavy and will weigh down your whole appearance.
Try this instead: Black-Brown Mascara, this is a softer version of stark black that will open your eyes, and create an inviting, warm quality. It will naturally lighten the color around your eyes.
Another great option is a soft Navy Mascara. This is a great color to play with that adds a subtle brightness to your look.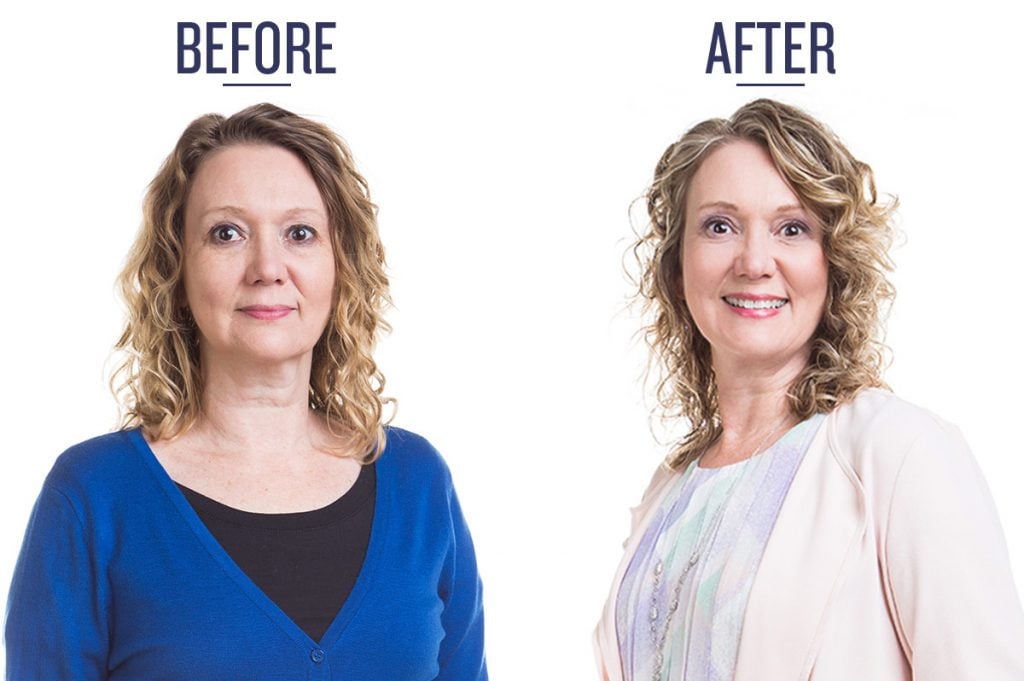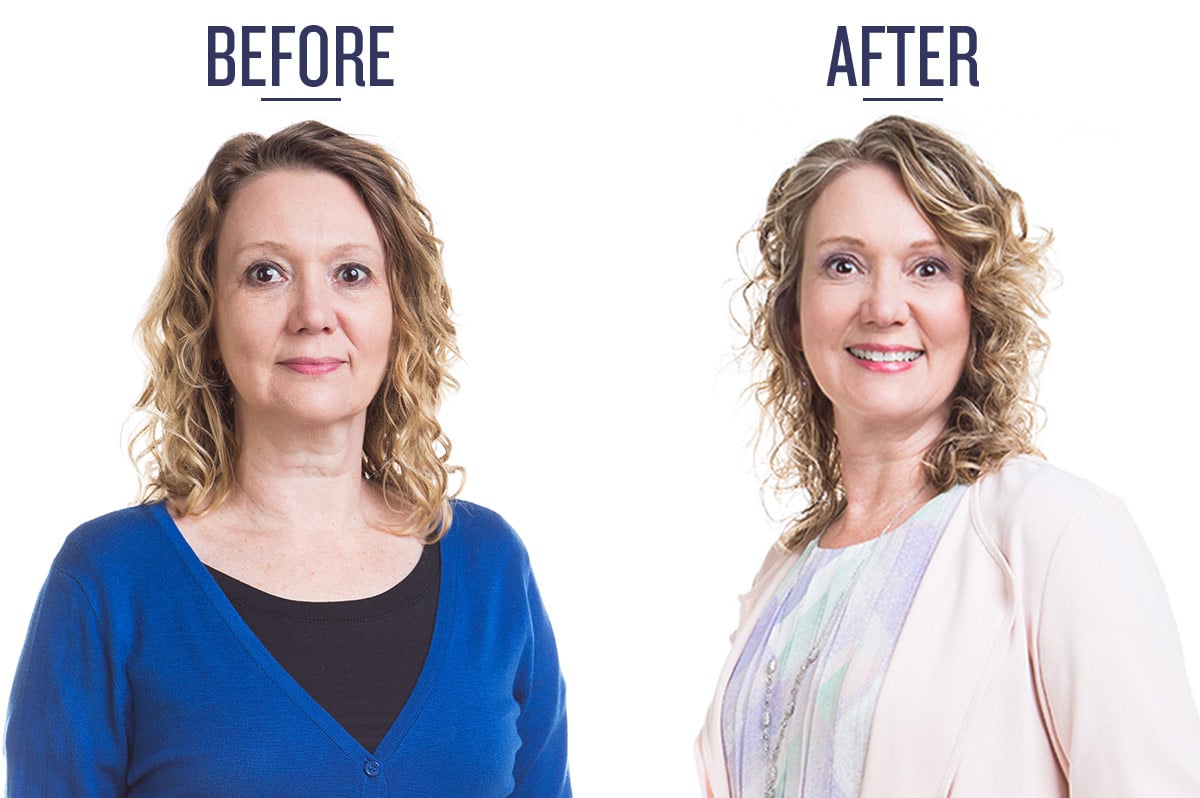 Pam is a Soft & Subtle Type 2 woman whose eye makeup feels too bold and stark in her Before picture. When she switched to softer colors, her whole face glowed with grace and gentleness.
Type 3: Rich & Dynamic
Type 3 women are active, reactive, swift, and determined. They look best in colors that are rich and warm.
Black mascara will make your exotic eyes look harsh. As a Type 3 woman, you naturally have more texture around your eyes, and adding bold black will only make them appear deeper.
Try this instead: Rich Brown Mascara. You may be surprised at the difference this color change will make! Your dynamic eyes will really open up and appear bigger.
For an extra tip: add the Eye Lash Primer as a base to play up your eyes and get an even bigger result!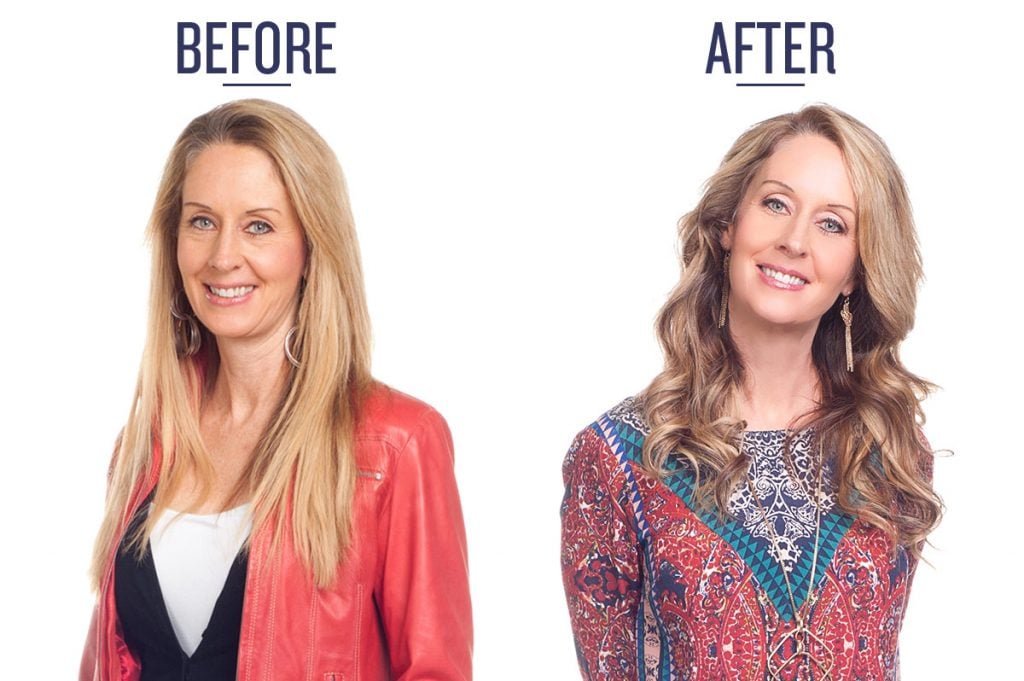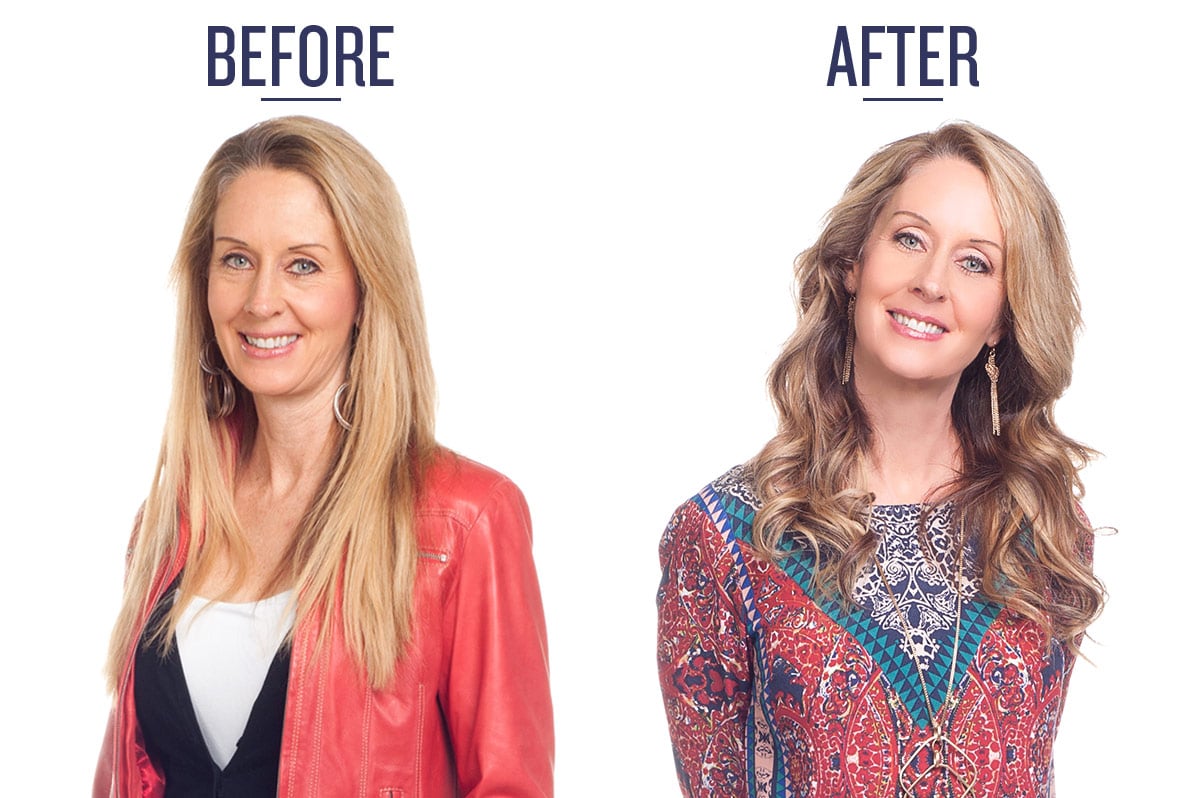 Robyn is a Rich & Dynamic Type 3 woman. Her black eye makeup causes her beautiful eyes to feel narrow. But in her After, notice how much warmer Robyn appears—she's just captivating!
Type 4: Bold & Stunning
Type 4 women are reflective, still, constant, and stunning. You look best in colors that are saturated and bold.
You are the only Type of beauty that can pull off black mascara! Avoid Browns, as it will make you look tired, frumpy, or drained.
Which kind of black is best? Our HD Lashes Mascara produces extra volume and a clean finish. There are many black mascaras on the market, so make sure the mascara you choose goes on with a clean finish to compliment your precise nature.
Another option is to go bold and try a saturated Vibrant Blue hue! This will look natural on you as you can hold the Type 4 colors beautifully.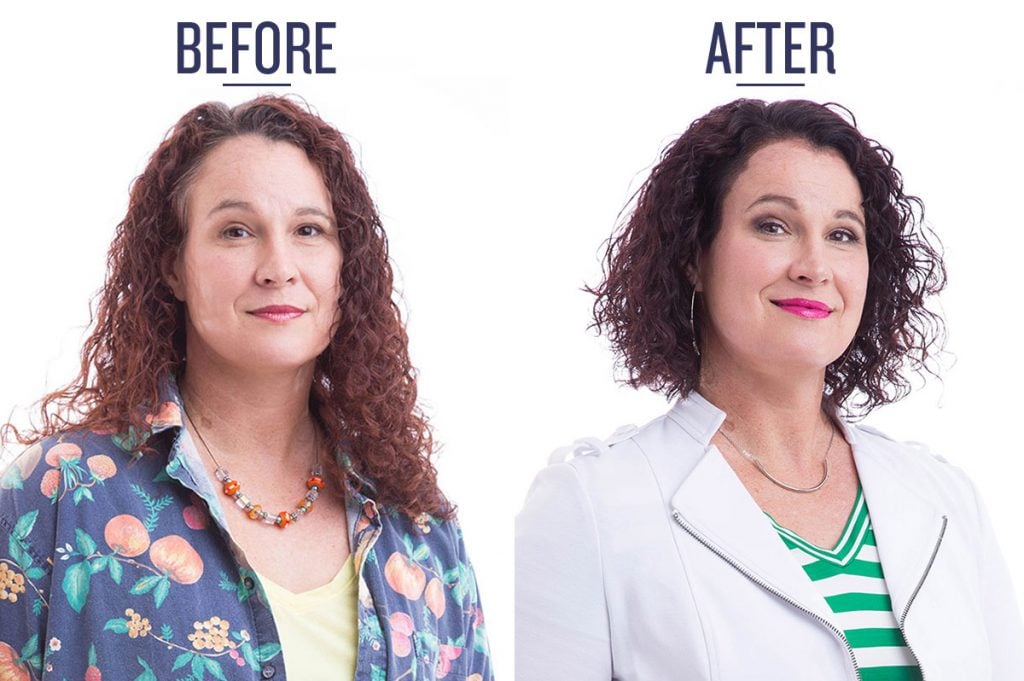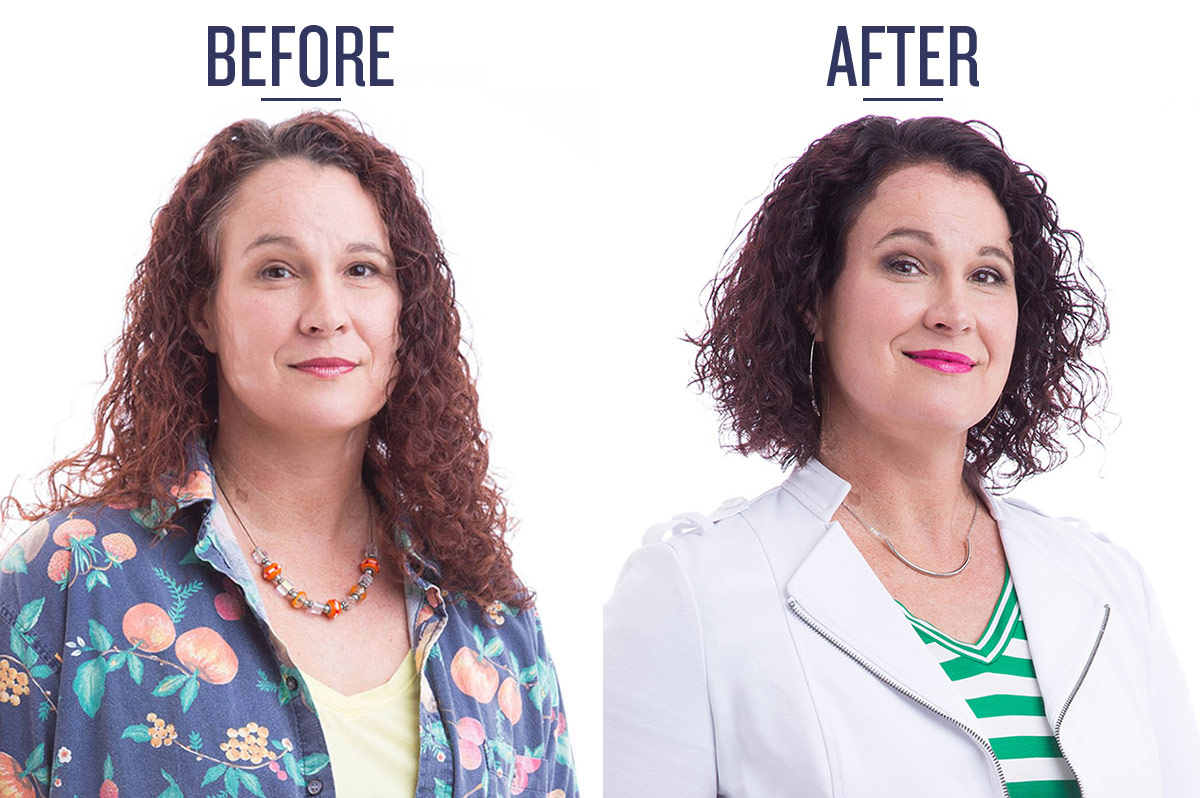 Kerry is a Bold & Stunning Type 4 woman. Notice the way her black eye makeup has brought out her natural, stunning features. Her eyes have come to life!
It's Makeup Month in the Dressing Your Truth Online Store. Stock up on all your mascara needs now—and try something new while you're at it!
Other makeup products to support your great lashes:
What are you excited to do differently for your mascara? Leave a comment below!