You have a hairstyle you've been dreaming of, and you know that in order to get it, you just need the right cut and products!
But that's the tricky part, isn't it? There are so many products to choose from and they all sound amazing—but you need to know what will work for YOU. It can be hard to narrow down which products will work best on your hair because everyone has different preferences, texture, and length.
We make it very easy for you. Because Dressing Your Truth is based on movement, that even applies to hair. So that means there are certain products that will work the best with each Type's movement of hair.
But first…
Best Tip to Get Knock Out Volume for Every Type
Every Type benefits from extra volume at the roots! To achieve that, I recommend this duo for all Types: Root Boost and Weightless Styling Mousse. Follow the step-by-step instructions in this hair tutorial—you won't believe the difference!
Now here are Type-specific products you need to achieve the hairstyle you want!
Type 1
Typ 1 movement is light, bright, animated, buoyant, and airy. People who express Type 1 movement are fun-loving people who enjoy new ideas and inspiring others.
Keywords for Type 1 movement in hair: Messy, Random, Fresh
Recommended products:
Tousled Spray: You want your hair to move and feel free, but still hold a style. This light and fresh spray is the perfect fit. It gives you hair dimension and texture along with a flexible hold.
Hair Repair: This one-and-done styling product is a light, leave-in conditioner that adds life back into your hair while protecting it from the heat from curling irons, blow dryers, etc. As a Type 1, you like new possibilities and are the most likely to change your hair on a whim. This product will help repair any damage caused by frequent style and color changes while helping to prevent further damage.
Type 1 Debbie loves her hair! This is what she shares: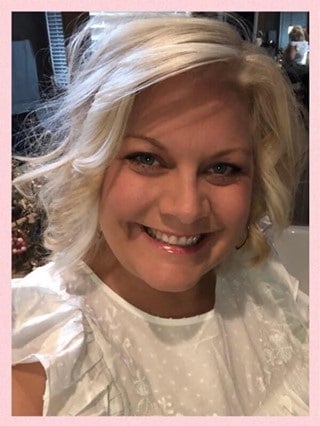 "I am so in love with this look! I also used the tousled spray to help my curls get a little messed up lol 😂 I am like totally addicted to the DYT products they know me they really know me and it feels so good💕" -Debbie, Type 1
Type 2
Type 2 movement is calming, subdued, gentle, fluid, and connecting. People who express Type 2 movement are easy-going, steady, and detail-oriented.
Keywords for Type 2 movement in hair: Soft, Flowing, Blended
Recommended products:
Creamy Curling Gel: To achieve that run-your-fingers-through softness, I recommend this product. It can be used with both curly hair or straight styles to smooths frizz while adding fullness and body. Great for soft blow-outs or gentle curls.
Texture Spray: Opt for this finishing spray in place of a strong hair spray so your hair can still have that smooth to touch and flexible finish.
Here's what Type 2 Dawn shares: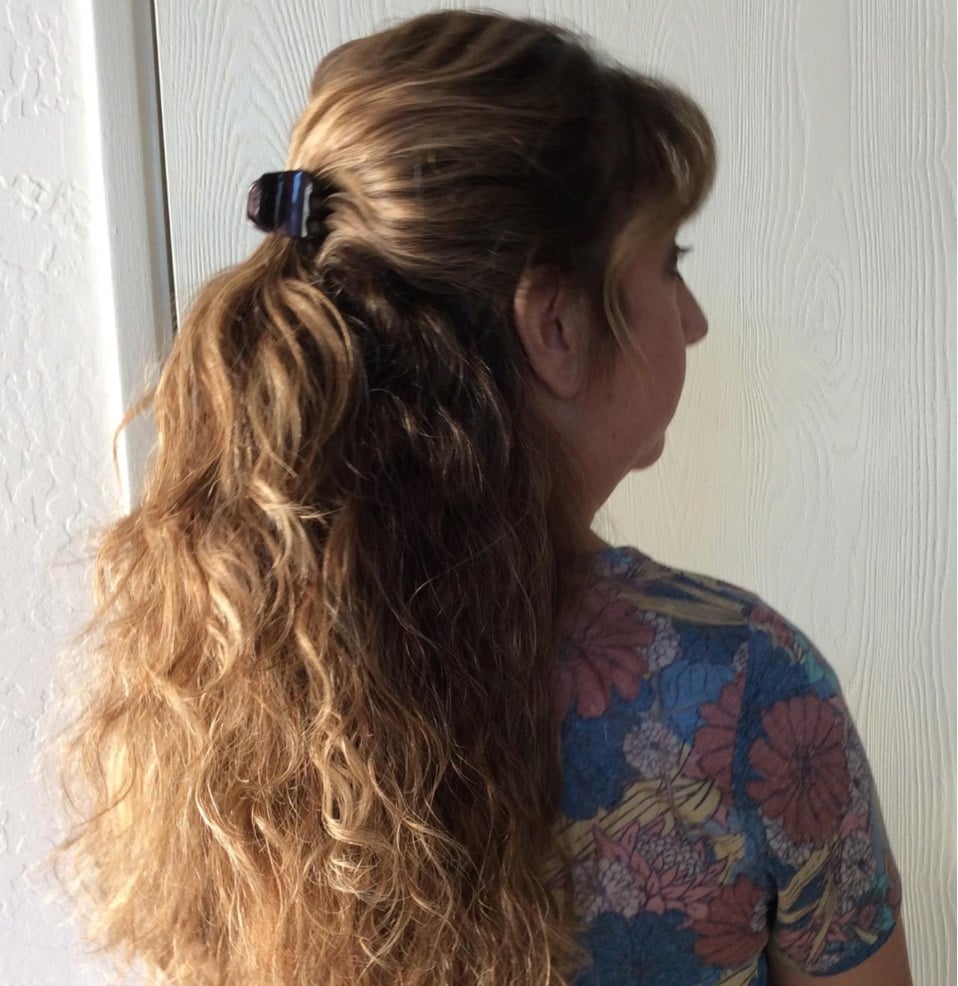 "After using the DYT Creamy Curling Gel, I found my curls/waves."
Type 3
Type 3 movement is active, reactive, rich, determined, and confident. People who express Type 3 movement are purposeful, swift, and abrupt.
Keywords for Type 3 movement in hair: Edgy, Textured, Dynamic
Recommended products:
Texture Taffy: This medium-hold styling paste will add texture and definition to any style allowing your hair to be separated and molded into any style. A little goes a long way to create an edgy look. Don't make the mistake of letting your hair end up too soft. This is a must-have product!
Finishing Spritz: This is the perfect finishing touch to create a look that will hold all day without feeling too stiff. Spray and scrunch into dry hair to add volume and dimension. Sarah Type 3 Expert carries this in her purse to touch up her style throughout the day.
Here's what Type 3 Rebecca shares about using the correct hair products: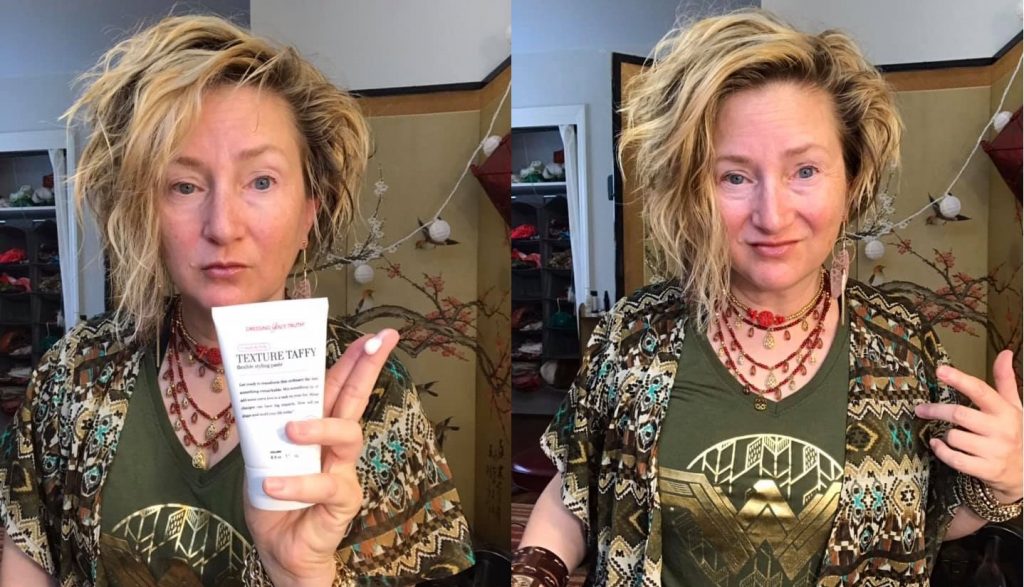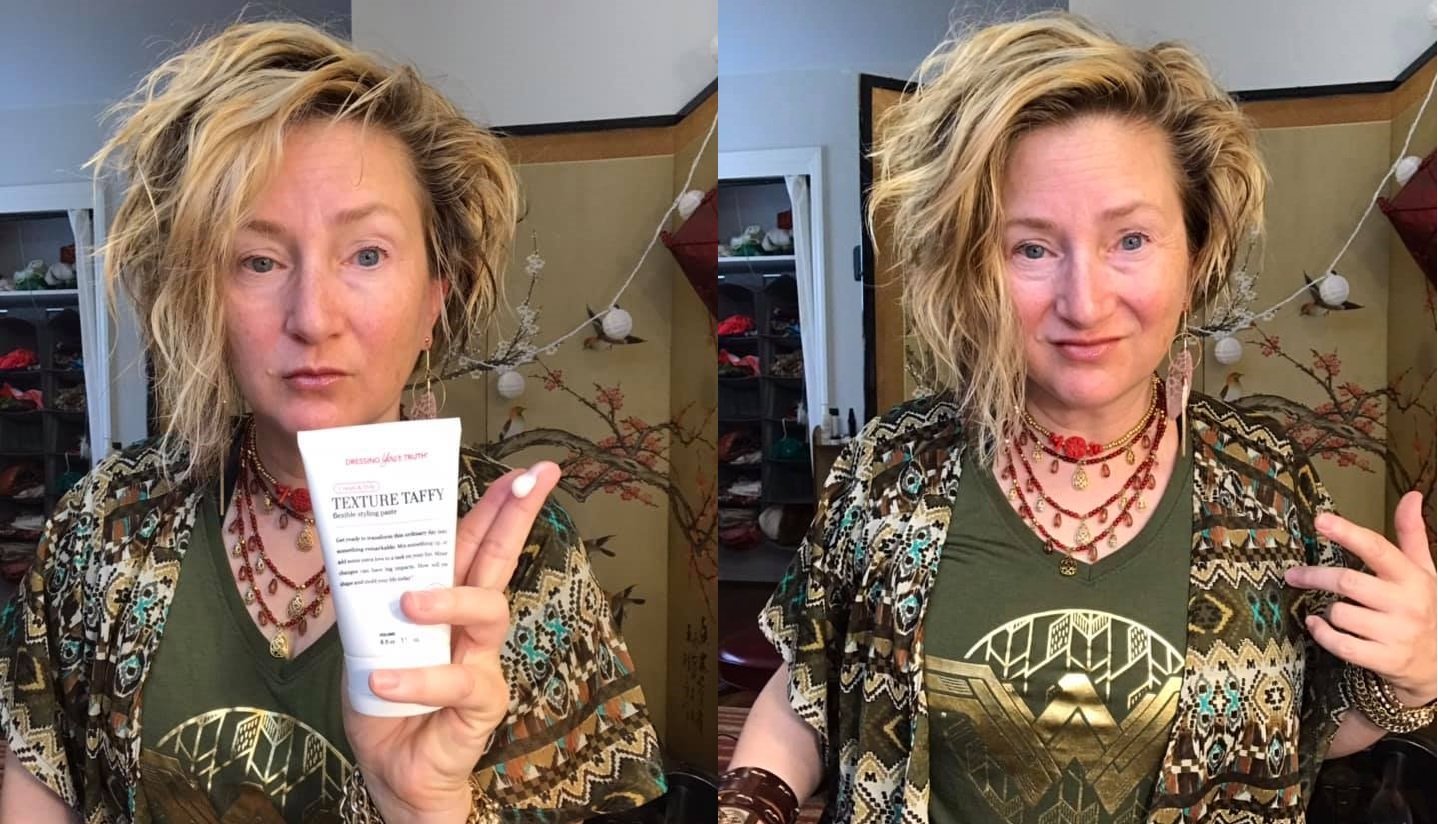 "For the first time ever, I used only DYT hair products. Y'all. It's like they KNOW me." -Rebecca, Type 3
Type 4
Type 4 movement is bold, still, constant, refined, and clear. People who express Type 4 movement are reflective, precise, and regal.
Keywords for Type 4 movement in hair: Smooth, Exact, Polished
Recommended products:
Smoothing Polish: This styling balm does exactly what it says. The smooth formula will help you finish your day as smoothly as you started it. A great product for perfect 2nd-day hair.
In-Control Hair Spray: You're the Type that likes every piece of hair to stay exactly where you want it. With the adjustable nozzle, you determine whether you get light, medium, or high hold. Your hair will stay just how you like it!
Here's what Type 4 Expert, Kalista says about the In-Control Hair Spray: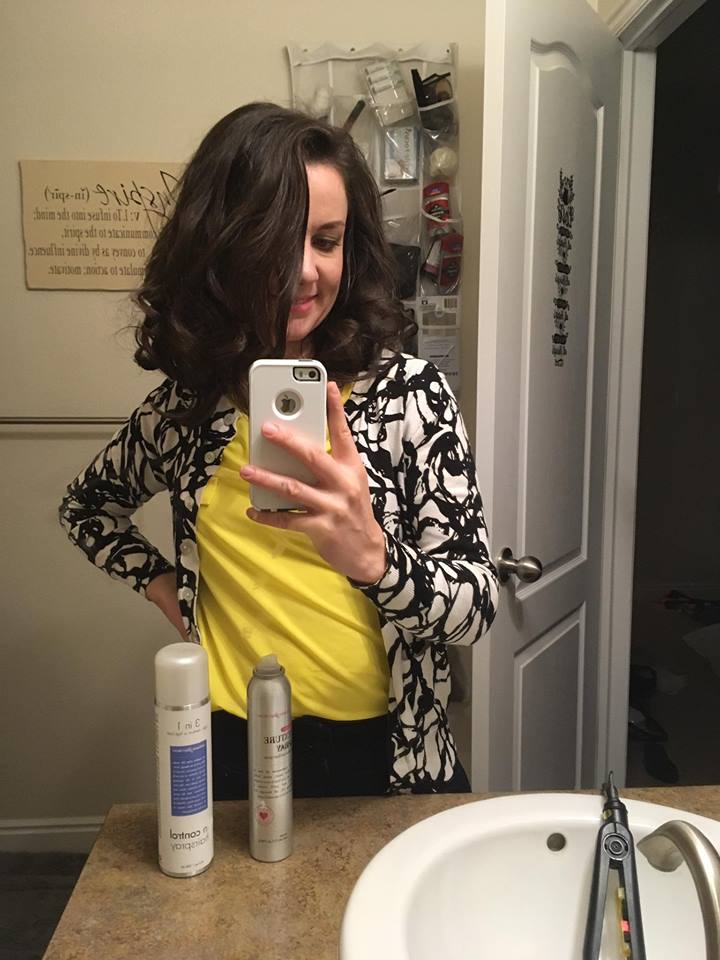 "How often do you wash your hair? I usually try to go as long as absolutely possible. 4-5 days. Two great products, one great hair day! Texture Spray and In Control Hairspray. The perfect blend of lift and hold." -Kalista, Type 4
How All Types Can Get Amazing 2nd-Day Hair
Before you rinse and repeat, try our Makeover Spray dry shampoo to revitalize your hair and achieve amazing 2nd-day (or 3rd-day) hair! This short tutorial shows you how and when to use—this spray is a lifesaver that you'll always want to keep on hand.
Attention Lifestyle members! You ladies get 20% off hair products in the DYT Online Store during the month of July! Just use coupon code: STYLE20 at checkout!
What's one DYT hair product you can't go without? Share in a comment below!