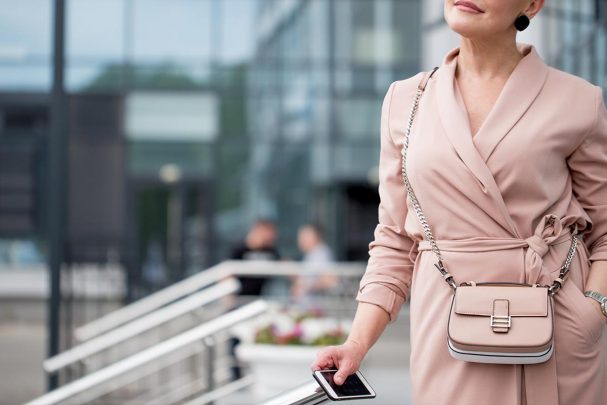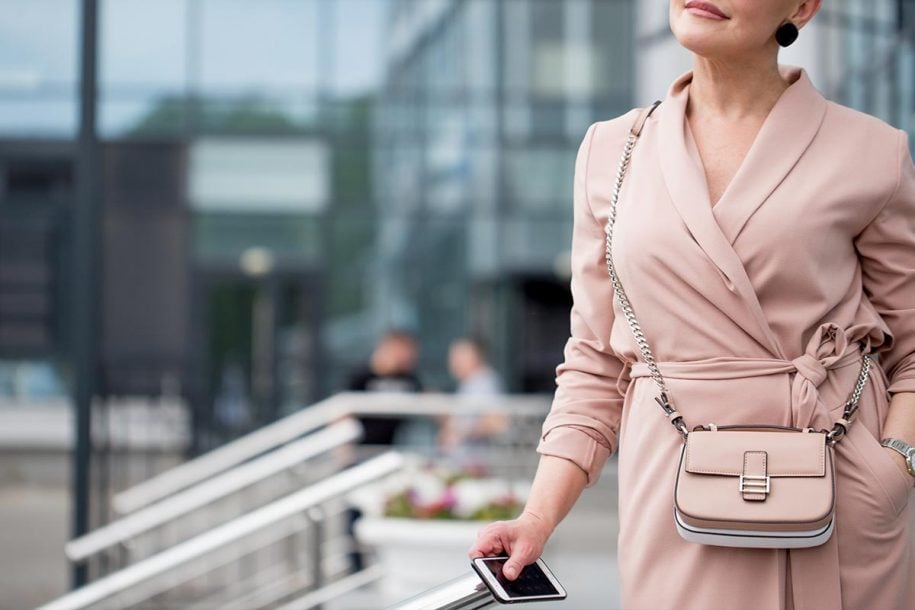 As you hit the wise age of 50 or over, you see mixed messages about what women your age are "supposed" to wear.
On one hand, there's the message to "Be hot at any age" – while other messages tell you to embrace your age and settle into styles that are more "appropriate" for you.
My entire Dressing Your Truth system is based on the belief that every woman, at every age, is uniquely beautiful. Once you know your Energy Type, you can dress according to the natural movement of your body. This is what gives you freedom and permission to express who you are and love how you look!
How to start creating your own personal style
Where to start? Well, you don't have to go to the runways to know what to wear. Just be knowledgeable of fashion trends in the stores, and then use this list to help you choose the items that are correct for you.
One way is to just start observing what other women are wearing when you're walking down the street. See what you're drawn to. Don't look at it as you trying to match other women or copy their looks. But tune in as your body responds with an "Ooh, I like that!" response.
When you follow that inner ping and start to create your own personal style, you'll feel beautiful and attractive, just naturally!
It's also important to point out that trends come and go—and they may come again. But there are certain fashion rules that never go out of style, and that's what I'm going to be sharing with you in this article. This list of rules will help guide you when you go shopping and when you start to put together new outfits.
Don't think of them as limiting rules, but instead as guideposts that point you to freely create your own personal style! LINK
Basic Fashion Rules Every Woman Over 50 Should Know
1. Fit is important.
Make sure that you have the right fit on all of your clothes. Your body will undergo changes during these years, so be willing to go up or down a size so you can feel comfortable and look great. As your body changes, know what to camouflage and what to accentuate. And be okay with this changing a few years from now! Women's bodies are meant to change all throughout their lives.
2. Invest in good underwear.
Double boob, panty line—no woman wants these! When you invest in good underwear, it makes a huge difference in your confidence. It instantly helps you feel more comfortable and prevents anything embarrassing from showing through.
Consider shapewear to create a more flattering look to your natural figure. Anna K and I share the value and importance of a good bra and shapewear in this video.
3. Accessories are your fashion assets.
Accessories are not just "extras" that you can do without! They can completely transform a look and be an enjoyable way to express yourself even further.
They're also the easiest way to update your wardrobe. You can take the same outfit and give it a brand new feel with different accessories.
Depending on your Type of beauty, you'll want to choose accessories that are correct for your movement.
You'll enjoy these videos to get you started on understanding the importance of accessories:
4. Invest in wardrobe staples.
Timeless favorites are worth spending a little more money on. I'm talking about blazers, heels, coats, etc. These items won't go out of fashion as quickly, and you'll be able to use them when each season returns, or even year-round, depending on the item. Make sure it's high-quality that will last more than a couple of months.
5. Look after your investment pieces.
It's not enough to purchase these higher-end items—you'll have to take special care of them too!
Look after your investment pieces. Make them last! This means if a coat needs to be dry cleaned, that's the only way it should be washed! Keep your signature, brand-name bags looking brand new by storing them in dust-bags.
6. Denim is your best friend.
Every woman needs a pair of jeans that hugs her unique curves and makes her feel like a million bucks. That means you too!
You may have to shop around until you find that perfect fit, but it's worth it. The perfect pair will feel like a best friend.
Look for tips to find the perfect jeans based on your Energy Type here!
7. Basic tees are more than basic.
Sometimes you're going to want another accessory or clothing item to steal the show, so your basic tee will serve an important purpose of creating a canvas, so to speak.
Want to learn more about the importance of basic t-shirts? Watch the video for your Type below:
8. Ditch all the black.
Let me be clear—black may work for you, but only if you're a Type 4 woman.
Otherwise, you're doing yourself a disservice by dressing in this color. The old belief, "Everyone looks good in black" is just not true!
This video highlights my 4 Experts who dress in the same exact Type 4 outfit, and you can clearly see that it doesn't work for all of them: Why "Everyone Looks Good in Black" is Just Not True
You can see how uncomfortable they felt and unflattering they looked on it.
To see the entire video series of the Experts trying Dressing Your Truth side-by-side, watch this: Does Dressing Your Truth Really Work? | The 4 Types Challenge
9. Get a stylish umbrella.
Keep a stylish umbrella with you at all times. They make them so small and compact now, you can easily keep it in your bag! Then you won't have to worry about rainy weather or getting caught in a downpour. Plus, you'll get compliments for it and inspire other women to shine their light with a stylish umbrella.
10. Learn basic sewing skills.
I know what you might be thinking, but trust me—it's easier than you think!
If you can mend hems or resew buttons, life will be so much simpler. You'll never have to pay for little fixes ever again. With plenty of YouTube tutorials at our fingertips, you'll find this new skill enjoyable and fulfilling.
11. Less is more—except when more is better!
What I mean by this is…
Less is more when it comes to hair and makeup. When you do your hair and makeup according to your Energy Type, you'll never feel like you're "too much" or trying too hard.
At the same time, don't show too much skin. Too-short skirts and tops that are too low don't flatter anyone. You can still feel confident, sexy, and beautiful without going this route!
My Best Tip for Women Over 50
Dress your truth, not your age.
For example:
There's a saying that goes like, "When you find your look, stick with it."
But I say, "Dress your truth, not your age."
Dressing Your Truth is the key to discovering your own personal style and finding your own look! Do you know your Energy Type yet? I encourage you to take my FREE Beginner's Guide today to get you started!
Start your free Beginner's Guide today!