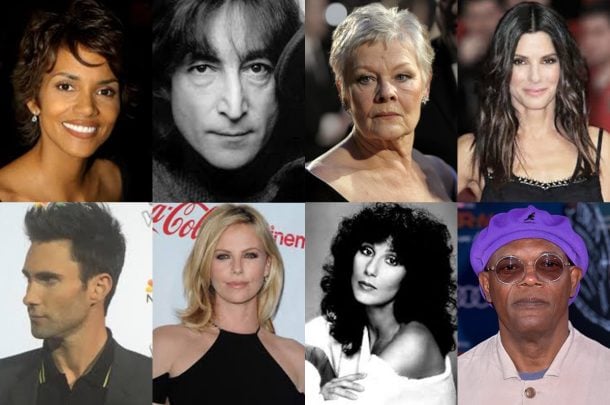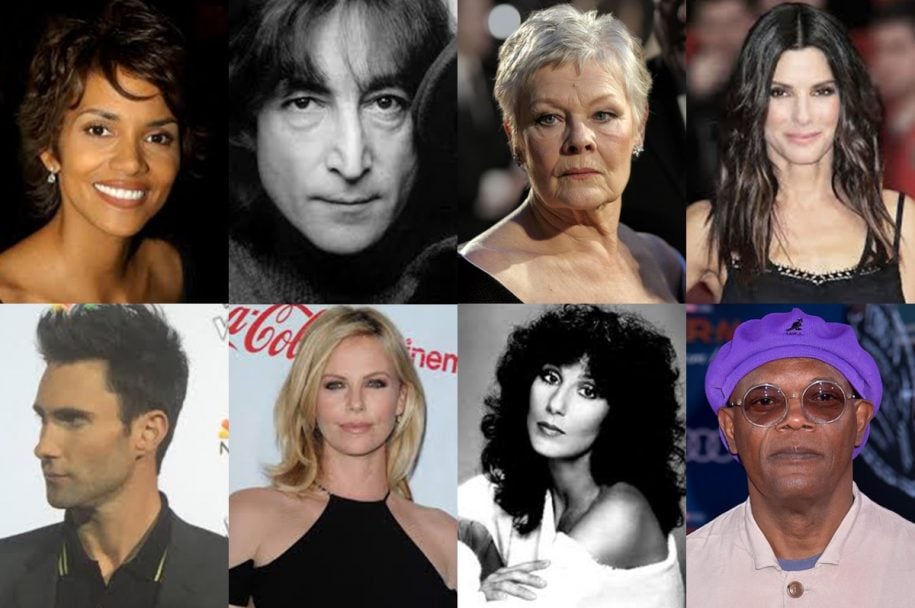 Once you learn about Energy Profiling, you want to know the Types of everyone in your life!
That's why I've put together the following Celebrity Gallery for Type 4. Share it with your friends and have fun with Energy Profiling!
Type 4 – Bold & Stunning
A person with a dominant Type 4 expression is naturally constant, still, precise, exact, and structured. They have a natural gift to step back, see the bigger picture and outcome, and know-how to perfect it. They can be seen as too critical and negative by others, due to their natural response to see the flaw first. They tend to have very porcelain skin and a dominance of parallel lines in their sculptured facial features.
Discover your Energy Type for FREE!
Start your free Beginner's Guide today!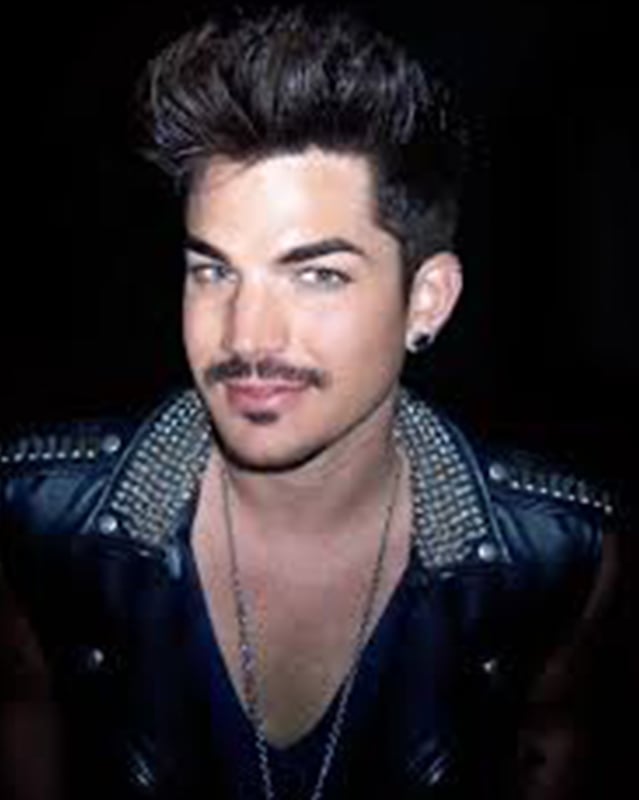 The Official List of Type 4 Celebrities
Addams, Wednesday
Adele
Archuleta, David
Arnaz, Desi
Arthur, Bea
Atkinson, Rowan
Ayoade, Richard
Baez, Joan
Ball, Lucille
Beckham, Victoria
Beethoven
Belichick, Bill
Belliston, Joe
Bennett, Jonathan
Berry, Halle
Blanchett, Cate
Bledel, Alexis
Bowie, David
Brady, Tom
Brosnahan, Rachel
Brosnan, Pierce
Bullock, Sandra
Bush, Barbara
Camilla, Duchess of Cornwall
Carlton, Vanessa
Carpenter, Karen
Cavill, Henry
Chanel, Coco
Cher
Clinton, Hillary
Cowell, Simon
Cox, Courtney
Cruise, Tom
Cumberbatch, Benedict
Danes, Claire
Damon, Matt
Day-Lewis, Daniel
Dench, Judy
Depp, Johnny
Diamond, Neil
DiCaprio, Leonardo
Dockery, Michelle
Duke, Annie
Eilish, Billy
Eminem
Enya
Evans, Chris
Fallon, Jimmy
Ferrell, Will
Fishburne, Lawrence
Fortune-Lloyd, Jacob
Fox, Megan
Foxx, Jamie
Fraser, Brendan
Gable, Clark
Galecki, Johnny
Gokey, Danny
Goldstein, Brett
Groban, Josh
Hamilton, Eliza
Hathaway, Anne
Hawking, Stephen
Hepburn, Audrey
House, Rachel
Houston, Whitney
Jackson, Samuel L
Jefferson, Thomas
Jobs, Steve
Jones, Carolyn Sue  (Morticia Addams)
Jones, Nora
Judd, Ashley
Judd, Wynonna
Katie, Byron
Kelce, Donne
Kilmer, Val
Kimmel, Jimmy
Klum, Heidi
Knightly, Keira
Kondo, Marie
Lady Gaga
Lauren, Ralph
Lawrence, Jennifer
Lee, Amy
Lennon, John
Leoni, Tea
Levine, Adam
Levy, Dan
Lewis, Russell Dennis
Lincoln, Abraham
Lizzo
Lombard, Carole
Macfadyen, Matthew
Mara, Roony
McCain, John
McDermitt, Josh
McGovern, Elizabeth
Metz, Chrissy
Middleton, Kate
Montessori, Maria
Moore, Demi
Mosaku, Wunmi
Moss, Carrie-Anne
Musk, Elon
Nayyer, Kunal
Nicks, Stevie
O'Connor, Sinead
Odom Jr., Leslie
O'Donnell, Rosie
Olsen, Mary-Kate
Onassis, Jackie Kennedy
Ortega, Jenna
Ory, Megan
Paltrow, Gwynneth
Parsons, Jim
Perkins, Sue
Perry, Katy
Phoenix, Joaquin
Pink
Pinkett-Smith, Jada
Plummer, Christopher
Poppins, Mary
Portman, Natalie
Queen Elizabeth II
Questlove
Rashad, Phylicia
Reagan, Ronald
Reeves, Keanu
Ridley, Daisy
Rondstadt, Linda
Ryder, Winona
Saldana, Zoe
Sheen, Charlie
Sheeran, Ed
Shelton, Blake
Shields, Brooke
Shiffrin, Mikaela
Simpson, Lisa
Smyers, Dan
Soo, Phillipa
Spade, Kate
Spencer, Octavia
Stefani, Gwen
Stewart, Kristen
Stewart, Patrick
Stone, Emma
Sullivan, Anne
Taylor-Joy, Anya
Taylor, Elizabeth
Theron, Charlize
Tongi, Iam
Trump, Ivanka
Tyler, Liv
Walton, Sam
Washington, George
Waterston, Katherine
Watson, Emma
Williams, Michelle
Wilson, Carl
Wood, Elijah
Check out the rest of the Celebrity Galleries: