As we get older, we begin to show signs of aging. It's the natural process of life! But that doesn't mean we have to look older than we really are. I've never met a woman who wants that!
Your face is usually the first place where aging becomes noticeable. The health of your hair and how it frames your face will also provide visual hints to your age.
With Dressing Your Truth, I have seen firsthand how correct hairstyles can take years off a woman's appearance. When you work with your stylist, you can de-age yourself with a perfect hairstyle. The right cut and hair color will make you feel incredible.
As you enter your 40s, 50s, 60s and beyond, you are usually less into making a first impression and more into being true to yourself. In order to really nail down the right look, you need to know your Energy Type.
Take my FREE Energy Type quiz to determine your Type. Understanding this basic part of yourself makes it easier to find a fitting look and decide how to style your hair. It's the easiest, fastest way to get personalized hair tips that will work for you.
Discover your Type & start looking younger!
Common Problems Caused by Maturing Hair
As we age, our hair changes. Here are several common issues that commonly impact mature women:
Thinning: Thinning hair could lead to lost density or a widening part that you may have to cover with the right hairstyle.
Lost Volume: Thin hair typically means less volume as well. Hairstyles that once looked full and flattering with thick hair might no longer work for you as you age.
Wispy Strands: Thin hair (or fine hair) can also refer to the shaft of the hair (not the number of follicles), leading to wispy strands that are brittle and hard to control.
Short Haircuts: With age, many women experience hot flashes that make them want short hair. A short haircut could age you, but it doesn't have to! There are all kinds of chic pixie and bob haircut options to help you look trendy.
Sagging Skin: As skin loses elasticity, you don't want a long hairstyle that could drag the face down further.
Limited Mobility: Some hairstyles may be too difficult to upkeep if you struggle with arm mobility.
Grey Hair: The natural color of your hair may change, forcing you to choose between constant color appointments or going your natural color.
There are many modern solutions to help you achieve the hair color and style you want. Youthful hairstyles over 50 don't have to be a certain length or color. Just stay true to your Type of beauty and you won't have to worry about finding the perfect style!
What Should a Mature Women's Hairstyle Look Like?
If you are anything like me, you've spent too much of your life being told what you can and can't do. "Curvy women can't wear this," "Older women shouldn't look like that," etc. But there are no true rules to how you age! The only real rule is to stay true to yourself.
As long as you are using your looks to convey your inner energy, then you are going to feel your very best. People are going to have a better understanding of who you are on their first impression if your hairstyle reflects your Energy Type.
Ideally, your hairstyle will come across:
Chic
Natural-Looking
Professional
Fashionable
Hassle-Free
Beautiful
This could include a bold and shaggy cut, something edgy and sporty, a look that is sophisticated and sexy or a flowy and natural look. Stay true to your Energy Type:
Type 1 hair should be light, animated and buoyant. Use warm colors, like red, bright blonde or dark brunette, with bright highlights.
Type 2 should have hair that softens the features, looks elegant and natural. Use cooler colors, like ash blonde, smoky grey or a cooler brunette tone. Avoid any straight lines across the forehead.
Type 3 looks should be edgy and dynamic to reflect a fiery inner personality. Color the hair with warm or neutral colors, like rich copper or brassy gold, and avoid blended highlights
Type 4 styles should be professional, polished and exact, reflecting your boldness. Try experimenting with bold color statements, like purple or teal. A cool grey tone can also be stunning on a Type 4.
Want to Find the Perfect Hairstyle for Your Type?
We made it easy for you to find the best hairstyle for your Type. Just take the 9-question quiz to get your results!
Take the Hairstyle Quiz now!
8 Hairstyles That Make You Look Younger
Shoulder-Length Cut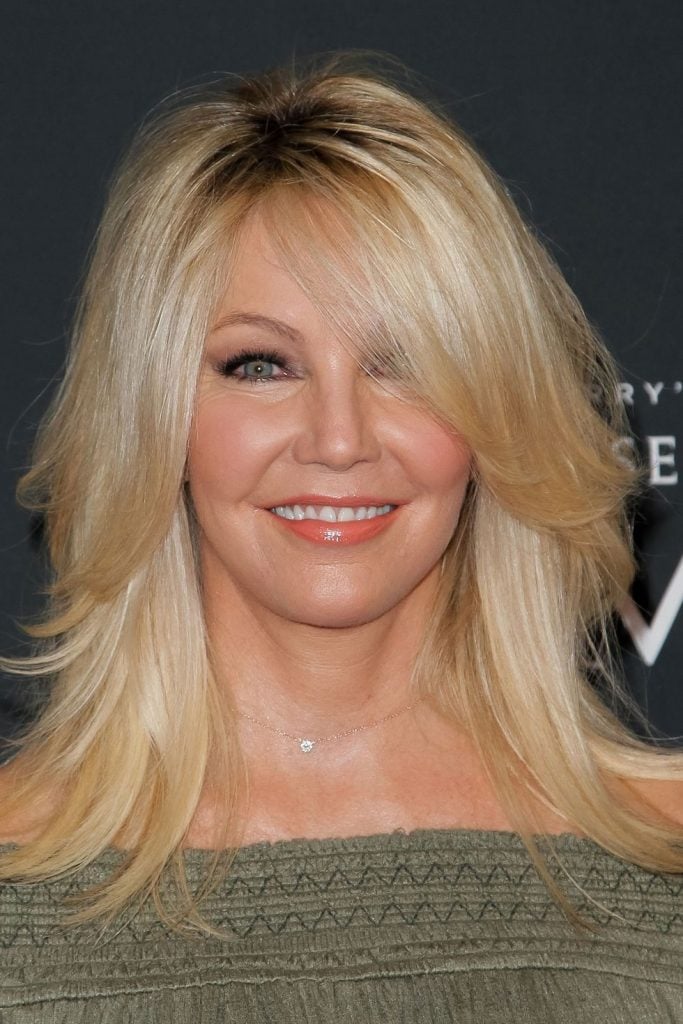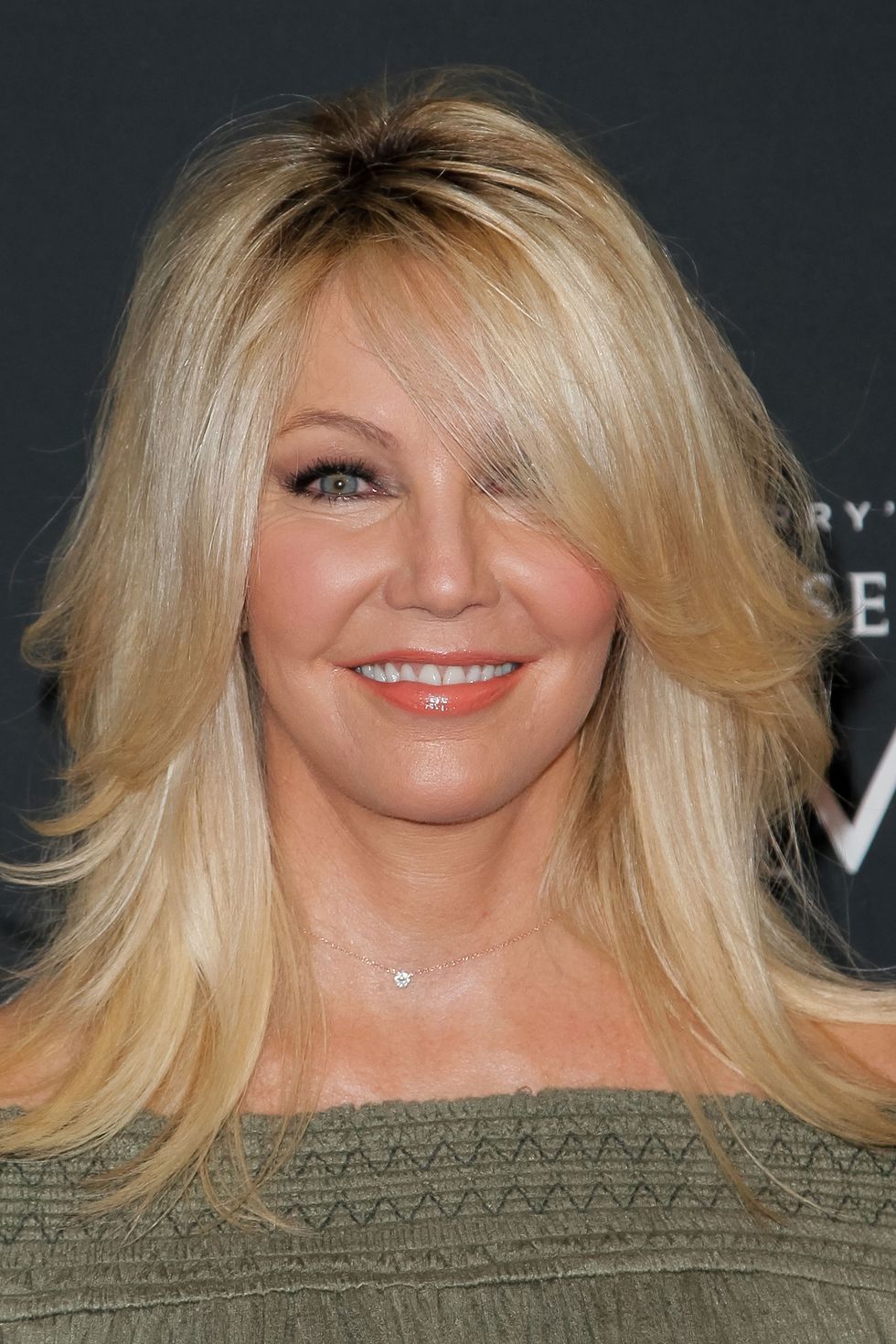 This shoulder-length haircut is universally flattering. You'll want the main length to hit right at, or just above/below, your shoulders.
Women tend to think that once they reach a certain age, they can't have long hair. But that's not true! In fact, that's an old myth that many women are choosing to bust. If you love long hair, then you can have it—no matter how old you are! Shoulder-length medium hairstyles are face-framing and look great with any hair color. Let your personality shine through when you add layers for more interest and movement.
Based on your Energy Type, consider these variations for this shoulder-length haircut:
Type 1 – Add random, wispy layers for a cute, playful appearance.
Type 2 – Blended layers will be more flattering than severe ones for your longer layered cut.
Type 3 – You can go with an asymmetrical length hairstyle to create a dynamic edge in a medium hairstyle.
Type 4 – Opt for above or below the shoulders so the hair doesn't rest on your shoulders, creating a messy look.
In Lifestyle, we have premium content to support you in choosing the correct haircut. If you're going with a longer haircut, watch this video: Long Hairstyles That Look Gorgeous On You-Regardless of Age!
Bangs Done Right
I'm not talking about the bangs you had in 3rd grade that you cringe over now. I'm talking about the new and improved fringe that makes you feel fabulous.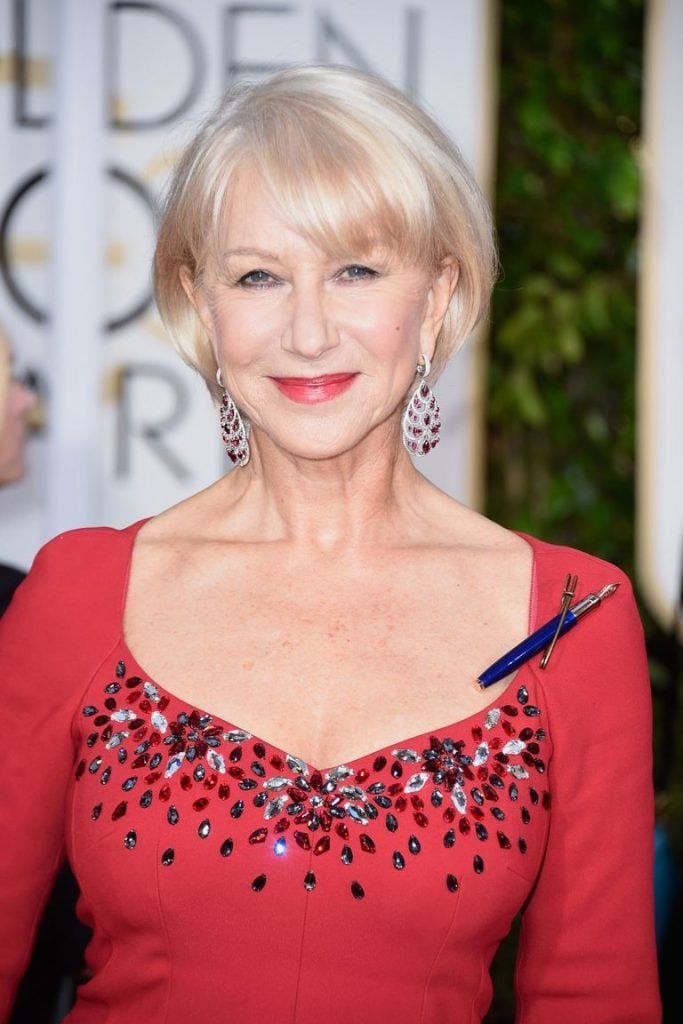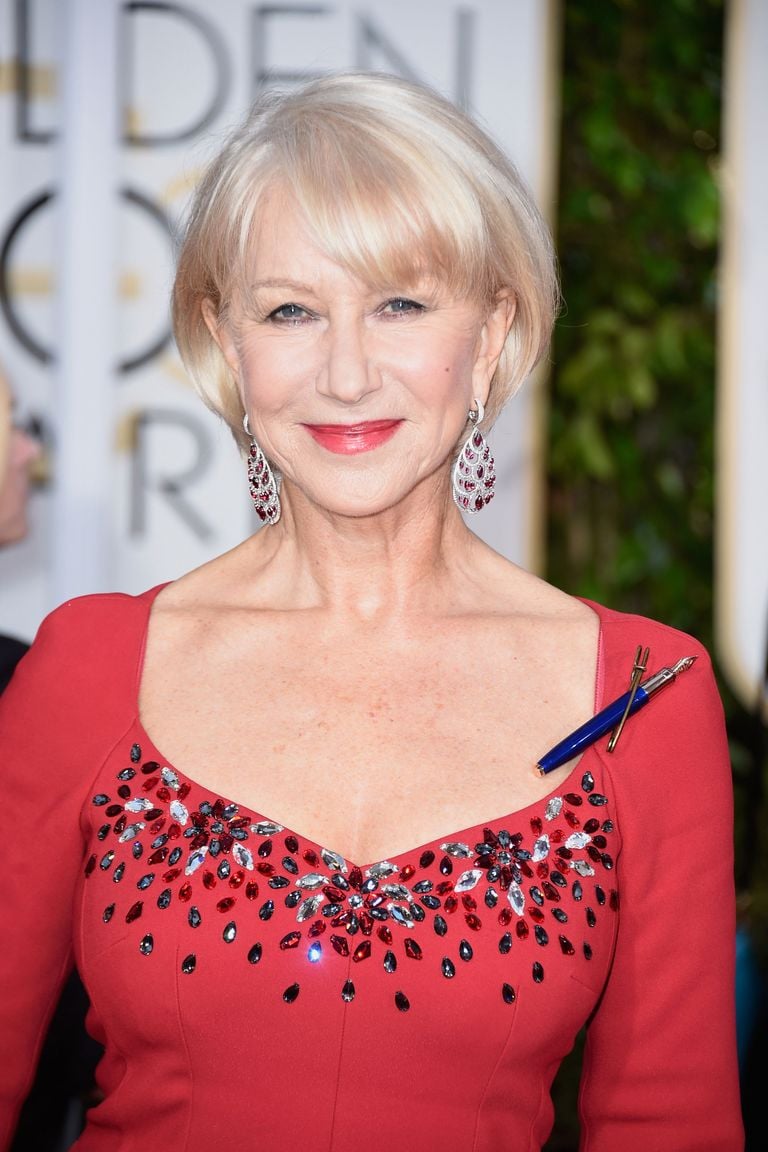 Bangs can add a youthful quality to your face by making it appear smaller. But be careful to not have a bang that is too short. You want your bangs to come down long enough over your forehead so they don't accentuate any fine lines around your eyes. And while long bangs are trendy right now, you don't want them to cover your beautiful eyes either! Work with your hairstylist to find the best length for your Type of beauty and for your face shape.
Based on your Energy Type, consider these variations for your new bangs:
Type 1 – Think playful, fun, and bouncy to match a curly hairstyle. You can pull this off!
Type 2 – Go for side-swept, blended bangs that have an elongated look to match your naturally wavy hair.
Type 3 – Your bangs can be dramatic and substantial, creating a v-shape across your face.
Type 4 – Go with stunning and clean. The straight lines will work for you!
Opt for a Bob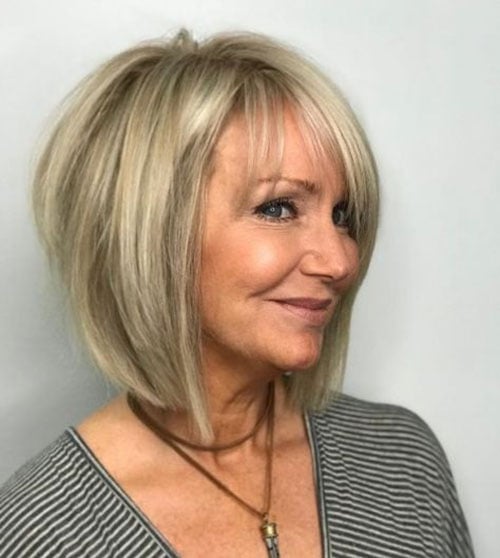 Bobs are styles that sit just below your chin. This hairstyle can immediately make you feel and look younger by removing length and weight from your appearance! The shorter cut can lead to healthy hair as you remove any split ends.
This cut will frame your jawline and bring a youthful look to your face. Contrary to popular belief, bobs do not have to be all one length. In fact, it will be even more flattering and exciting for you to put your own spin on a bob.
Based on your Energy Type, consider these variations for your bob:
Type 1 – Go for a short bob hairstyle that has upward movement in the form of layers and lightness!
Type 2 – A curly bob cut with blended layers and a touch of feathery bangs will fit your soft nature.
Type 3 – Bring on the angles and asymmetry with this cut. It will bring out your exotic eyes.
Type 4 – A stacked bob, creating a blunt line, will look great with your bold features.
In our Lifestyle content, we go into greater detail about what makes a bob true to your Type! Watch those videos here.
Pixie Cut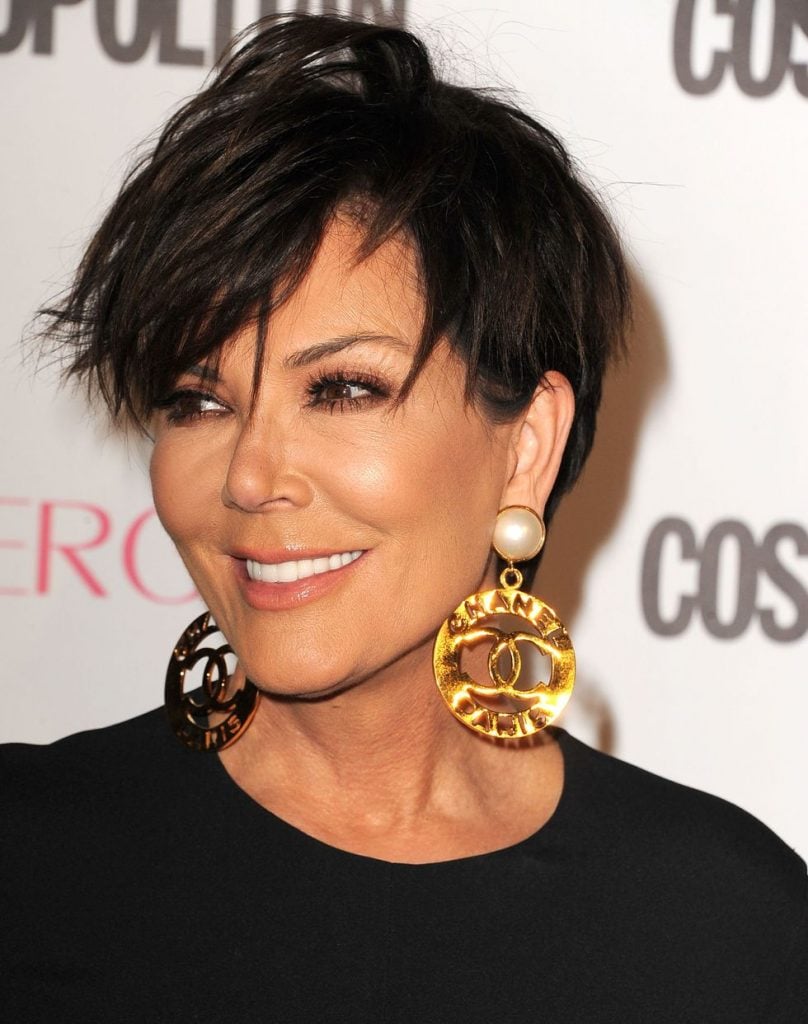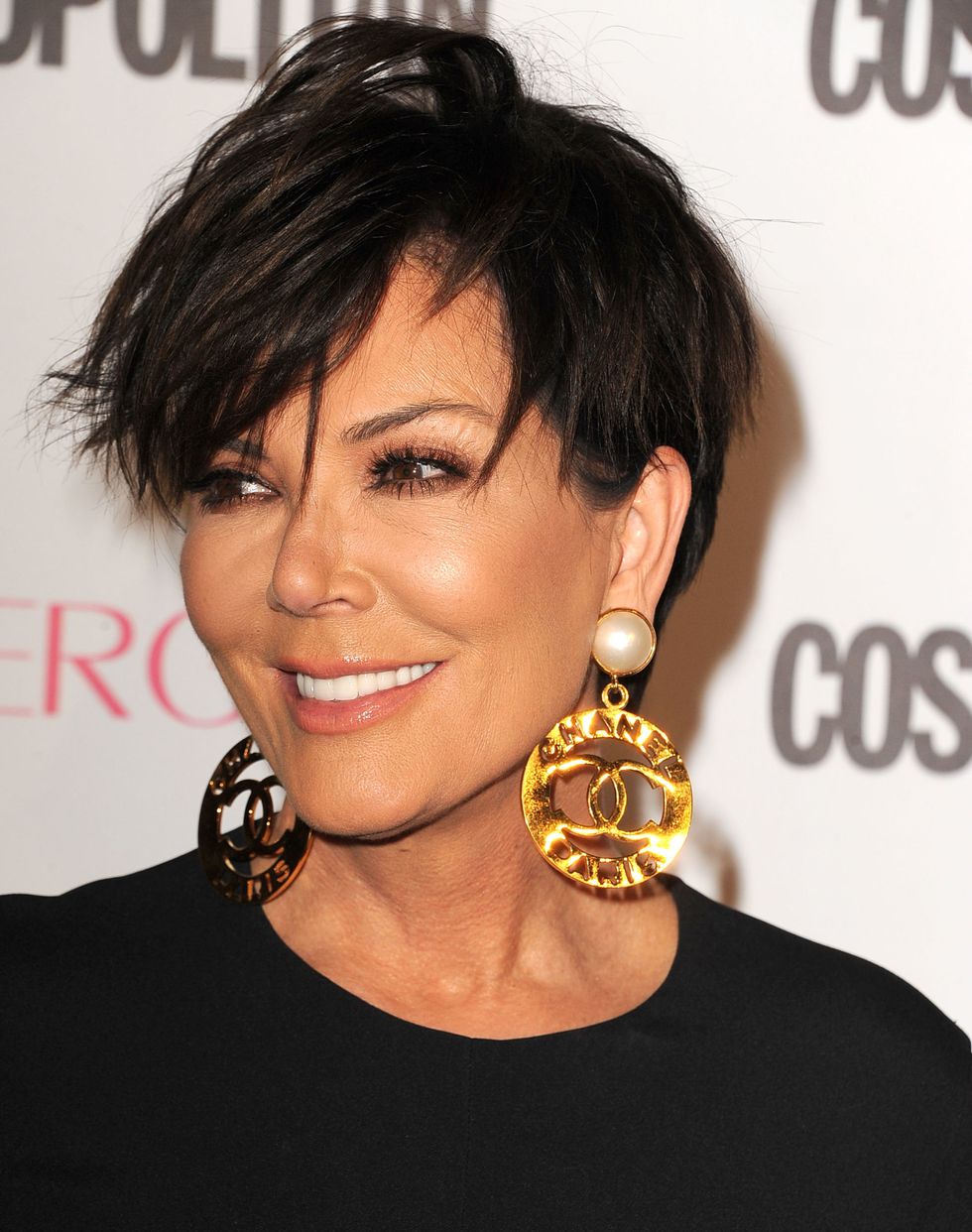 A pixie cut is essentially a short hairstyle that shows off your ears (and earrings) with longer hair at the top, which can sometimes be long enough to become bangs. A pixie cut can make you look younger by bringing out your features, especially your cheekbones and eyes! If you're going with a pixie, make sure you've got the correct hair products to give you the style you want. An un-styled pixie can appear limp or flat-but with just a touch of product, you've suddenly got an incredible hairstyle!
Based on your Energy Type, consider these pixie cut variations:
Type 1 – You will look cute with a flippy, tousled, bouncy pixie.
Type 2 – Go for soft, connected layers that make your pixie look relaxed.
Type 3 – You can do a dramatic part to create a swift angle and movement.
Type 4 – A pixie that has a structured, simple quality will look stunning on you.
For more videos on pixie cuts, check out this Type-specific lifestyle series here.
Braids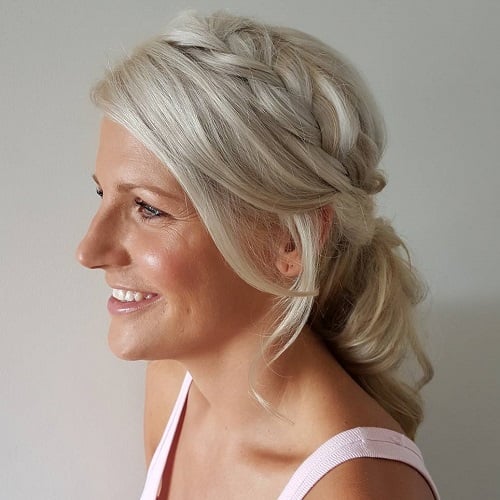 You might immediately dismiss the idea of braids because you think they're only for younger girls. But it's a great surprise to see how older women can pull them off too! This styling technique adds an element of interest and uniqueness to an otherwise plain hairstyle.
Depending on your Energy Type, add these elements to your braids:
Type 1 – Don't worry about making them perfect-random and messy suits you!
Type 2 – Side swept, blended braids will add to your soft nature.
Type 3 – You can go big with a larger part and more substantial pieces in your braid.
Type 4 – Braids that look clean and polished will work best for you.
Long Layers with Highlights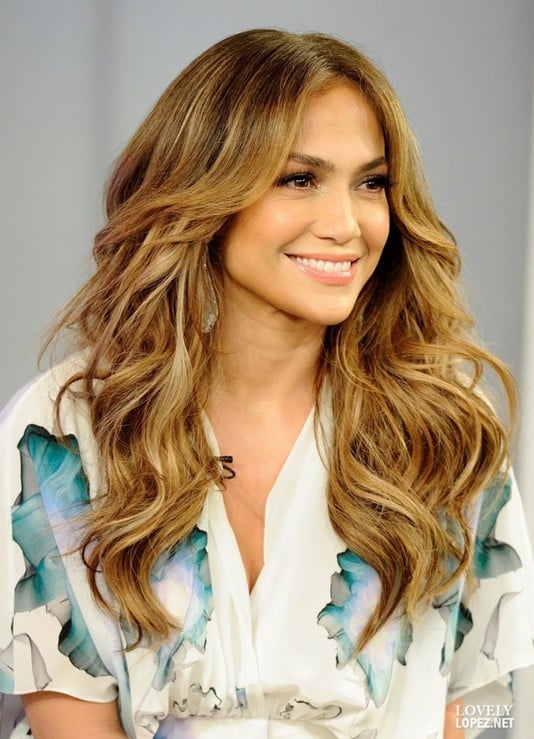 A long hairstyle with layers means the longest length will drop below the shoulders, which can be a stunning look for a mature woman still willing to deal with long hair. The layers, when paired with highlights, add dimension, movement, and depth. The highlights take your normal haircut up a few notches and add a youthful glow to it. This style works well no matter what your hair type is.
Depending on your Energy Type, add these touches to make this hairstyle work for you:
Type 1 – Go for sunshiny, honey, warm blonde highlights to brighten your style.
Type 2 – Add elongated, loose waves with your curling iron for a blended quality that matches your curly hair.
Type 3 – Use your flat iron to add angles and crimps into your layer ends for edginess.
Type 4 – Think bold and precise when adding highlights into your medium layered haircut.
Go Formal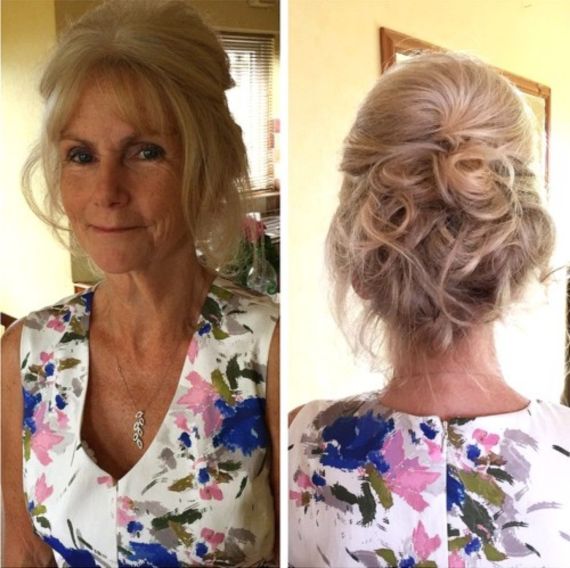 Formal hair isn't just for formal occasions! This style can make you look more youthful and elegant on any given day. Simply add some curls or angles to your hair with a flat iron, and then pin up pieces of your hair to create a beautiful style. It doesn't have to take a lot of time either-the more often you do this hairstyle, the faster and more enjoyable it will be!
Depending on your Energy Type, add these touches to make a formal hairstyle work for you:
Type 1 – Random, messy, and cute are your keywords here!
Type 2 – Soft, cascading, and details – that's the look you're going for.
Type 3 – Substantial, dynamic, and irregular. Don't be afraid to go big with layered hair and volume!
Type 4 – Your keywords will be regal, poised, and precise. A center part will be stunning on you. Try starting with straight hair to get even more control.
"Just Woke Up" Style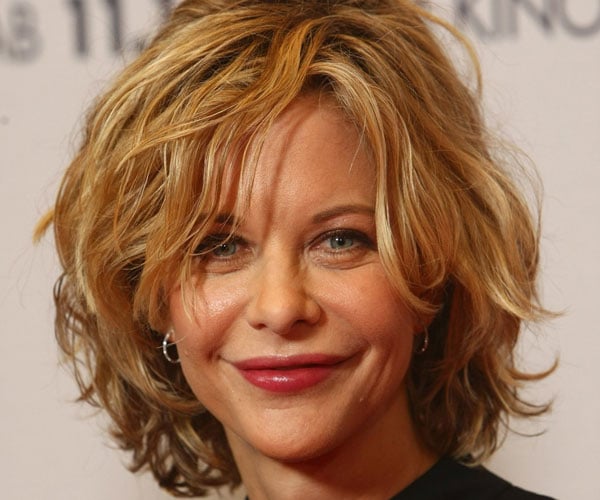 This messy, wavy hairstyle shows that you feel confident and happy with yourself-even if your hair doesn't look "perfect"! And that's the beauty of it. It brings out that youthful independence we can all relate to. My biggest tip for this hairstyle is to make sure your makeup, outfit, and accessories are spot-on and true to Type!
Type 1 – You will rock this look because it's all about the messy, random movement.
Type 2 – Use your natural beauty of soft waves or curls for this hairstyle, highlighting a cut that flows down toward the face.
Type 3 – Dynamic angles and textured layers help convey your edgy personality.
Type 4 – You need medium hair or a long and sleek hair texture to pull off the "Just Woke Up" look.
Try One of These 8 hairstyles and See How You Feel.
Be daring. Try one of these hairstyles and see how you feel.
Let's get you looking and feeling incredible with a new hairstyle you'll love!
Take the Hairstyle Quiz now!
Be daring. Let your hair do the talking for you! With one of these eight hairstyles, you are sure to find the next signature look. Your hair can be an extension of your personality-and it certainly shouldn't age you!
You don't have to go back to your hair from high school to look younger. Because styles and trends change, doing that could actually age you! Try something new and you may find a youthful hairstyle that really expresses your inner self.
It's easy to stay with a look you know, but that tends to reflect what year you hit your prime and got "stuck" in. It's better to look into the hairstyles mentioned above and tweak one according to your Type of beauty. Thousands of women who discover their Energy Type and get the correct hairstyle are amazed at how much better they look and feel.
Want personalized help with your hair? Take my FREE quiz to determine your Type!
This is the easiest way to figure out which direction to go with your hair!
Discover your Type & start looking younger!