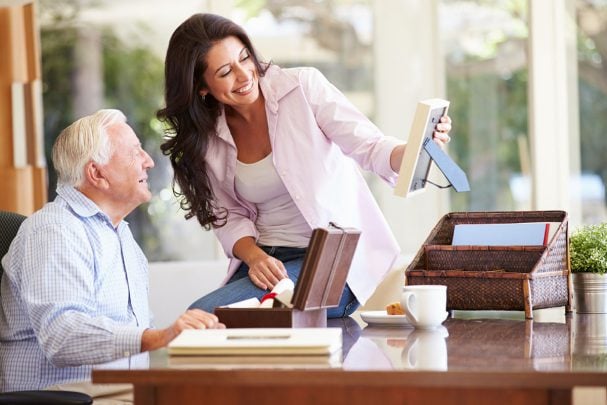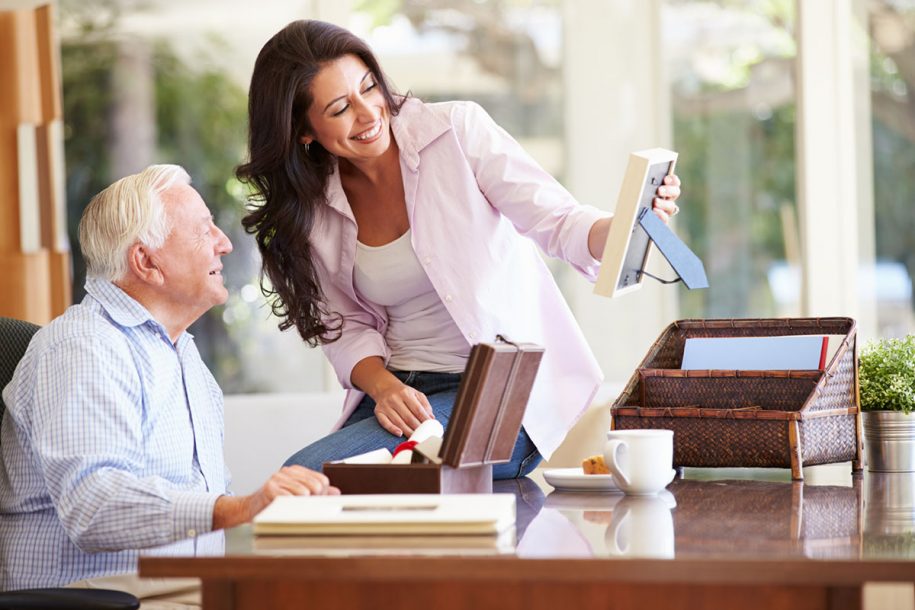 Dads come in all kinds of shapes and sizes. Well, four kinds, to be exact. That's right—there are four different Types of dads! Do you know which one you have?
In the Energy Profiling system, everything expresses one of four unique Energy Types. You can see all four Types expressed in nature, animals, pets, and people!
It's simple (and supportive) to figure out which Type of dad you have! Let's get to know your dad a little better.
Energy Type 1: The Fun-Loving Dad
Type 1 fathers are naturally the fun and hopeful cheerleaders for their families. They are full of ideas! They're youthful and enjoy making you laugh. They're quick to lighten the mood, and they want to have fun.
Here are 3 tips to show love to your Type 1 dad:
Laugh with him. Type 1 dads are social people who love to make people laugh. And even better, they enjoy laughing with you.
Surprise him. Whether it is a surprise pop-in visit, quick phone call or an unexpected gift, your Type 1 father will enjoy your random surprises! (Surprise him with the Dressing Your Truth Men's Course!)
Encourage him. Let him know you appreciate his upward, light energy, and his playful qualities.
Energy Type 2: A Truly Gentle Dad
Type 2 fathers are naturally caring and sensitive. They are the calm support that you can always count on, and they're gentle and endearing to their children. They love connecting with others, and they appreciate being reassured by their loved ones.
Here are 3 tips to express your love for Type 2 dads:
Share your feelings. Recognize his sensitivity and gentleness through a thoughtful hand-written note from your heart.
Connect with him. Give him a hug and tell him you love him. Go for a low-key walk and spend some time connecting with him about memories.
Plan an outing together. Buy him a thoughtful gift, like the Dressing Your Truth Men's Course, then plan time to go shopping together.
Energy Type 3: The Actively Involved Dad
Type 3 dads are naturally active and enthusiastic. As fathers, they are great motivators for their families. They like getting their children involved in activities. And with their adventurous spirits, they want to get out and do things with their families, like playing outside and taking trips.
Here are 3 tips on what to DO with your Type 3 dads:
Get going. Go do something active outdoors together—hiking, biking, boating, camping, playing a sport, doing yard work—or just get out and DO something he enjoys.
Check it off. Offer to help him finish one of the projects he's working on.
Verbally acknowledge him. Ask him to tell you about his favorite accomplishments.
Energy Type 4: The Deeply Loyal Dad
Type 4 fathers are more serious, structured, and deep. They are seriously devoted to their families and are deeply loyal—both at work and at home. They want the best for their children and want them to thrive.
Here are 3 tips to honor the Type 4 father in your life:
One on One. Take him out for a quiet 1:1 lunch without distractions.
Alone time. Give him a day where he can be his own authority and choose what he wants to do. Encourage him to take his time for solitude and reflection.
Respect him with words. Let him know you appreciate his steady, constant presence.
Which Type of dad do you have? What strengths do you see in your father?
I invite you to let your dad know about his true gifts. Give him a copy of my book, It's Just My Nature, so he can discover more about his Energy Type and understand his true nature.
Another great idea is to sign him up for the Dressing Your Truth Men's Course for him, so he can learn how to dress his truth and feel incredible. (Plus, the Men's Course is on sale right now!)
Share in a comment how you'll honor him this Father's Day!