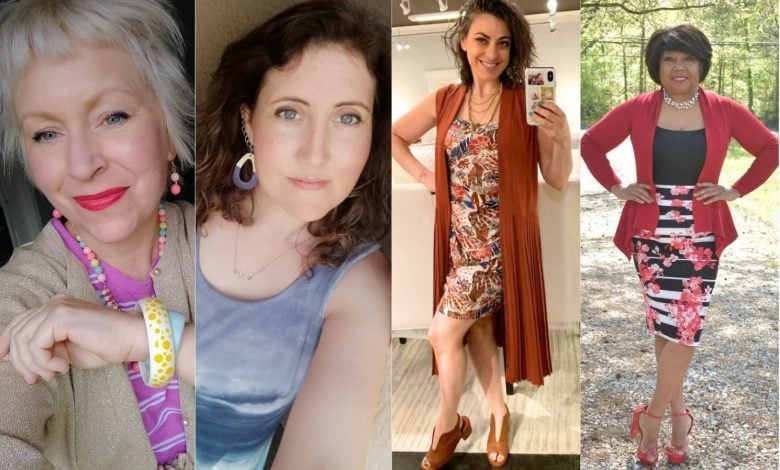 The sun is coming out! Time for you to transition to warm-weather clothes.
While you might be tempted to just wear the same old shorts and a t-shirt all summer long, I want to help you create your own personal style for summer that's unique to you, Type-specific, and so enjoyable!
But I get it—this could be a challenge, especially if you're brand new to Dressing Your Truth, or maybe you've just been #truthbombed into your Type and are learning to see yourself as a whole new Type.
That's why I put together this brand-new gallery, full of tips and photos from real women in my community to inspire and guide you.
Spring & Summer Style Tips for All Types
Sandals and slip-ons. Your shoes are a way to fully express your personality and your Type all by themselves. Keep yourself cool, stylish, and comfortable by wearing footwear that says, "Summer, here we come!"
Light layers. Layers add so much interest to your look. Every Type can benefit from adding layers to your — but the key here is to keep them light. Put away your bulky sweaters and wool blazers. Take out those sheer cardigans and linen jackets.
Play around with the "summer" pieces you already have. Go into your closet with the intention of finding new combos. The most common misconception about style is that you need a lot of new items to look amazing. But this is not true! You could create 8 new looks with just 8 outfits. (See for yourself!)
Hats. Hats are so much fun in the warm months. Not only do they block the sun from your face and neck, but they can be a way to express yourself further. Wide-brim hats are trending now, but a baseball cap, bucket hat, or straw hat could be the cute fashion piece you'd look great in.
Dresses and skirts. No matter your Type, no matter your body shape, no matter your age—wear dresses and skirts this season. Sometimes we wait for special occasions to wear these, but your summer will be sweeter when you start more days with a swirl. Learn how to wear one basic dress depending on your secondary Type.
We called on our amazing Lifestyle community to share photos of their favorite fall styles. Sometimes just seeing a beautiful collection of pictures can be the inspiration you need to try new things.
Type 1 Spring & Summer Gallery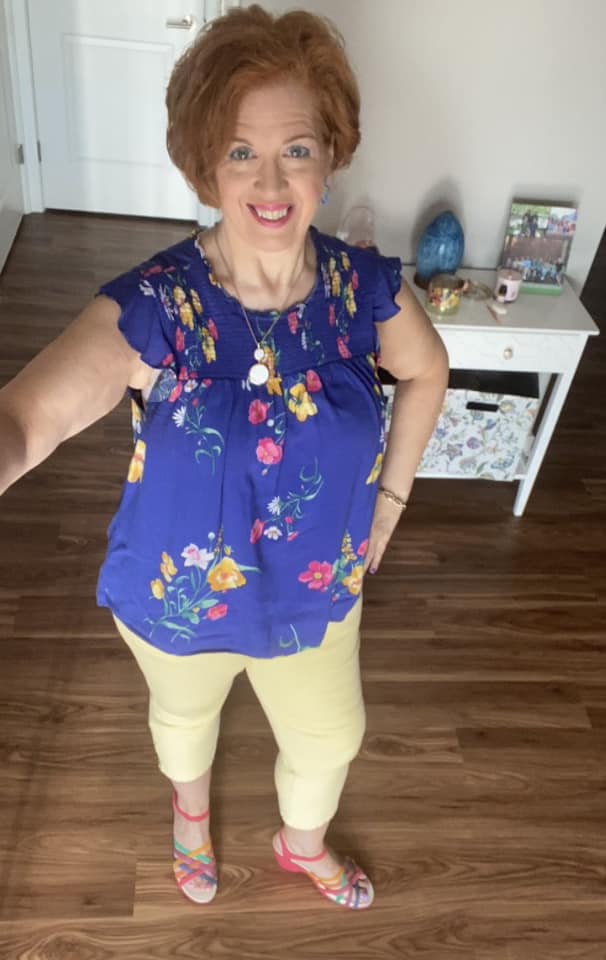 Type 1 Tips
This is your season, ladies! Pull out your Style Guides and notice how your bright, light, and cheerful colors add to the sunshine and fresh air. Shine even more with your cute floral patterns, random graphic tees, and sparkles in your designs.

Mix and match what you've got. Kim shares, "My tip is to wear fun-colored skirts to mix with patterned tops. Yellow is a must-have for this Type 1."

Go for those playful pants. Debbie encourages you to be confident about this: "My tip is to find colorful tint pants no matter your body size. I really like to add simple patterns to bring up the energy."
Type 2 Spring & Summer Gallery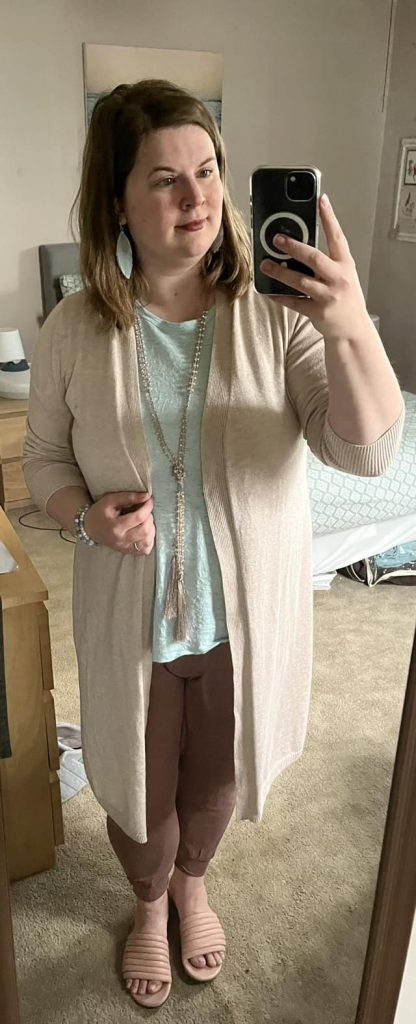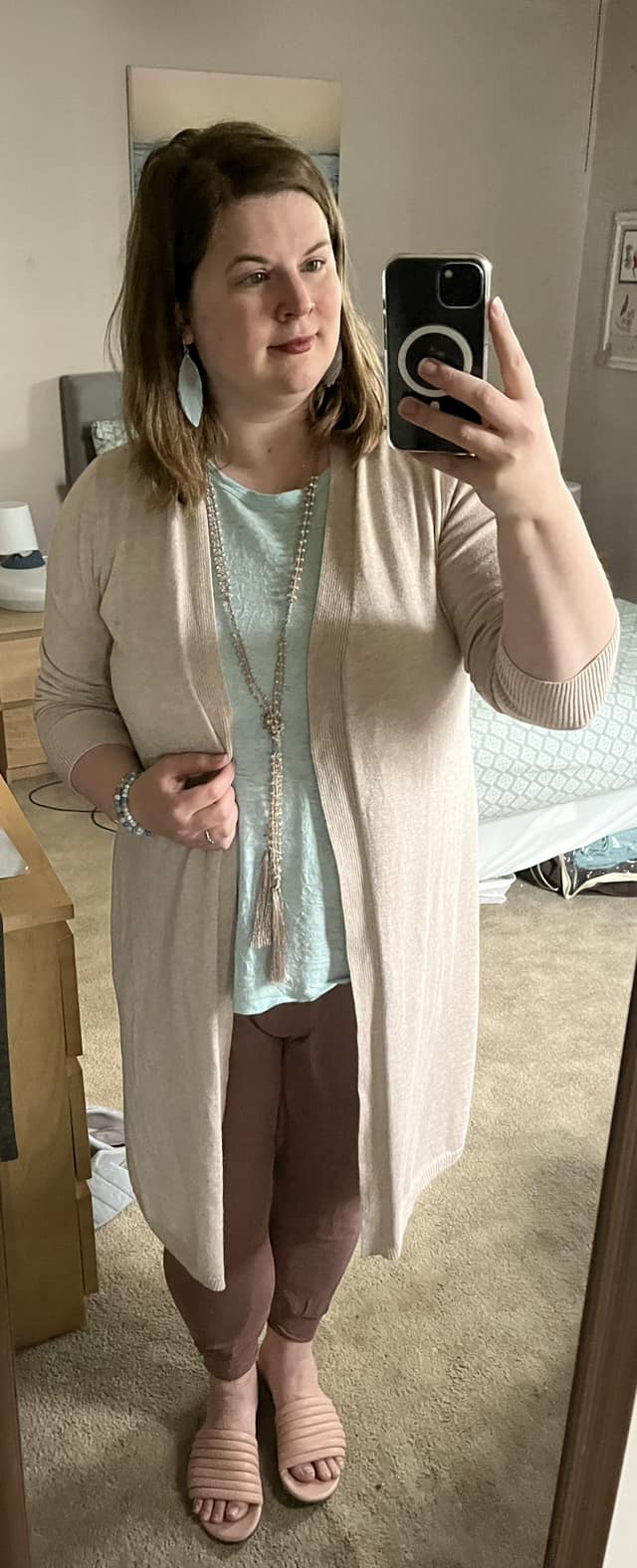 Type 2 Tips
Your lovely, sweet Type 2 colors will harmonize so beautifully with nature at this time of year. Colleen points out how easy it is to get ready in these months, "Light tank dresses with patterns already on them make easy summer outfits – just add DYT jewelry and makeup!"

Embrace your soft, flowy fabrics to keep you cool (and warm when needed!). Crystal says, "I love sheer coverups for the spring and summer – great to toss on over sleeveless tops when you run into a cold store!" Type 2 Helen agrees, "Vests with short sleeve shirts are my go-to! I love having comfy layers without too much bulk." Patterns in these outer layers can turn a basic dress into a dressed-up or dressed-down style.

A lot of Type 2 women go for pattern shorts. When paired with the right flowy, lightweight top, these shorts can be dressed up or down. Look for gentle florals, detailed paisleys, or blended embroidery.
Type 3 Spring & Summer Gallery
Type 3 Tips
Type 3's, we love weightier fabrics and textures. But when the weather is warm, we have to find that substance in other ways. Kristen has the perfect solution by choosing lighter fabrics but focusing on the mmph of the pattern. "I need looser fitting and lightweight because I get overheated quickly. I LOVE big prints and pattern mixing, especially in the summer."

If you look at our Type 3 Style Guide, it feels more like fall/autumn. But stick to your colors and notice how much they resonate with nature. When Astrid plans her spring and summer outfits, she says, "I love to embrace colour and really echo my surroundings."

Another way to stick with Type 3 colors and still feel more spring and summer is to choose the lighter colors from the Style Guides and then throw in accents with the darker, richer colors. Kim nails this, "A monochrome look with a simple t-shirt and a jean jacket. Extra oomph can be added with a richer color thrown in, or jewelry in a complementary color."

Type 4 Spring & Summer Gallery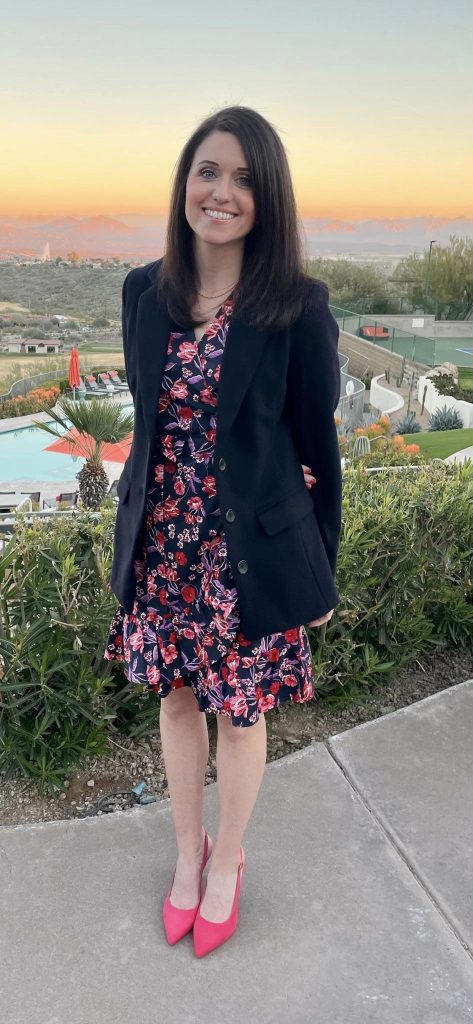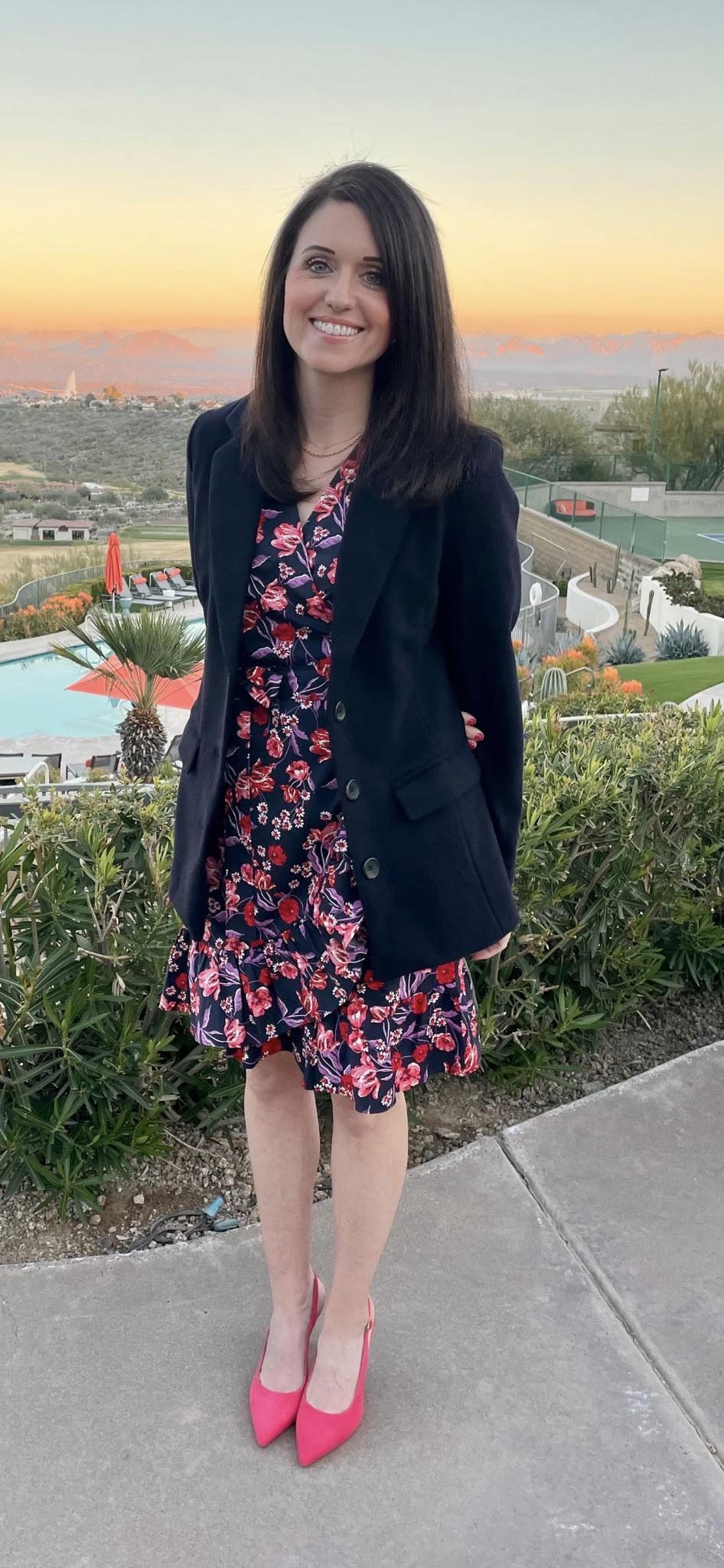 Type 4 Tips
Type 4 colors are saturated and bold, so Trudi suggests minimizing the amount of black in the summer. "I like lighter colors and florals in the summer, shorter sleeves, and maybe sandals." Meghan says instead of black, she swaps it for navy.

As a Type 4, you can turn almost any part of your look into an accessory by choosing a bold color. For example, a bright pink umbrella, a bold shoe standing out from an otherwise clean outfit, or a striking lipstick that draws attention upward to your face.

Spring and summer bring a light quality to the air. As a Type 4, the word "cute" might not come to mind when you plan your outfits, but you can tap into this energy and dabble in pinks, florals, and fun, fruity designs this season. The key reminder: keep them bold, striking, and true to your Type 4 hues.
Make this the best-dressed summer yet!
If you don't have your Style Guides yet, grab them now to ensure your warm-weather wardrobe is top-notch. The Pattern Guides will be so helpful for you all year long. They go beyond just the colors of your Type—they will help you effortlessly find the best patterns to match your truest self!
We are so excited to watch your style evolve! Be sure to keep sharing your photos in our Facebook group and inspire other women of your Type!