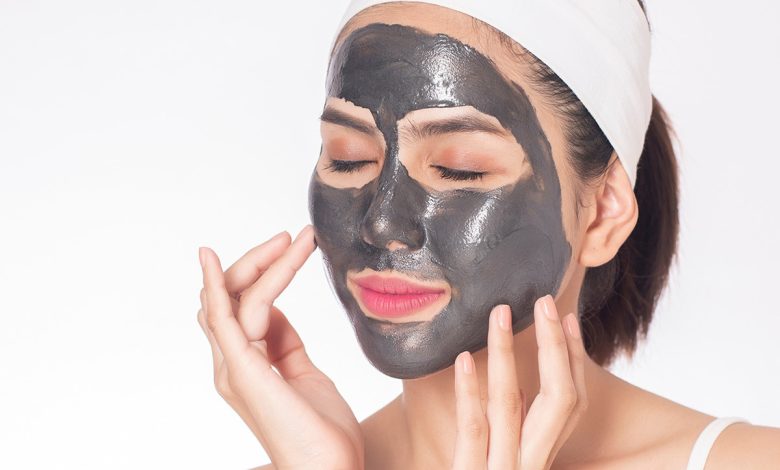 Want in on a little beauty secret you might not know about? I didn't even know how important this step was until I did it myself!
Here's the secret: face masks are ESSENTIAL for your skin's health!
Face masks are often overlooked because some believe it's an unnecessary step. But that's far from the truth! A well-designed mask works wonders on your skin.
I've tried so many, but most of them dried out my skin or were too harsh. I spent a lot of money trying to find one that could cleanse, moisturize, and soothe. When it came down to it, I found that getting the right combo of ingredients is crucial. So I decided to make my own.
My new face mask is formulated with gentle, effective, nourishing ingredients, like charcoal, organic lecithin, and kaolin clay. They're the terrific trio your skin has been longing for.
Charcoal: this natural ingredient has the remarkable ability to draw out impurities and toxins that accumulate on our skin's surface. It acts like a magnet, attracting dirt, oil, and environmental pollutants, leaving your skin purified and refreshed.

Organic Lecithin: this soothing and calming ingredient serves as a moisturizer and conditioner for your skin, meaning your skin will not dry out or feel too tight after use. This is what allows your skin to feel so soft and smooth afterward.

Kaolin Clay: this gentle, mineral-rich clay has been used for centuries for its remarkable skincare benefits. What sets kaolin clay apart is its ability to balance oil production and refine skin's texture, without stripping away essential moisture, making it ideal for all skin types.
These star ingredients work harmoniously to absorb excess oil, remove dead skin cells, and refine your skin's texture. The result? A smoother, more even-toned canvas that radiates a healthy glow.
Buy now! Get the Purifying Charcoal Mask here!
How to use the Purifying Charcoal Mask
How to Apply:
Let's be real—charcoal can be messy! But when you apply a thin layer to your skin using the Mask Applicator Spatula, you'll be surprised at how simple it is!
Avoid your eyes and mouth, but otherwise, you can apply it to your whole face. If you have oily skin, consider using this on your t-zone to hone in on those oily places.
It also works so well as a spot treatment! My Support Angel, Colleen, loves to use it this way to target areas on her face that need more care and attention than others.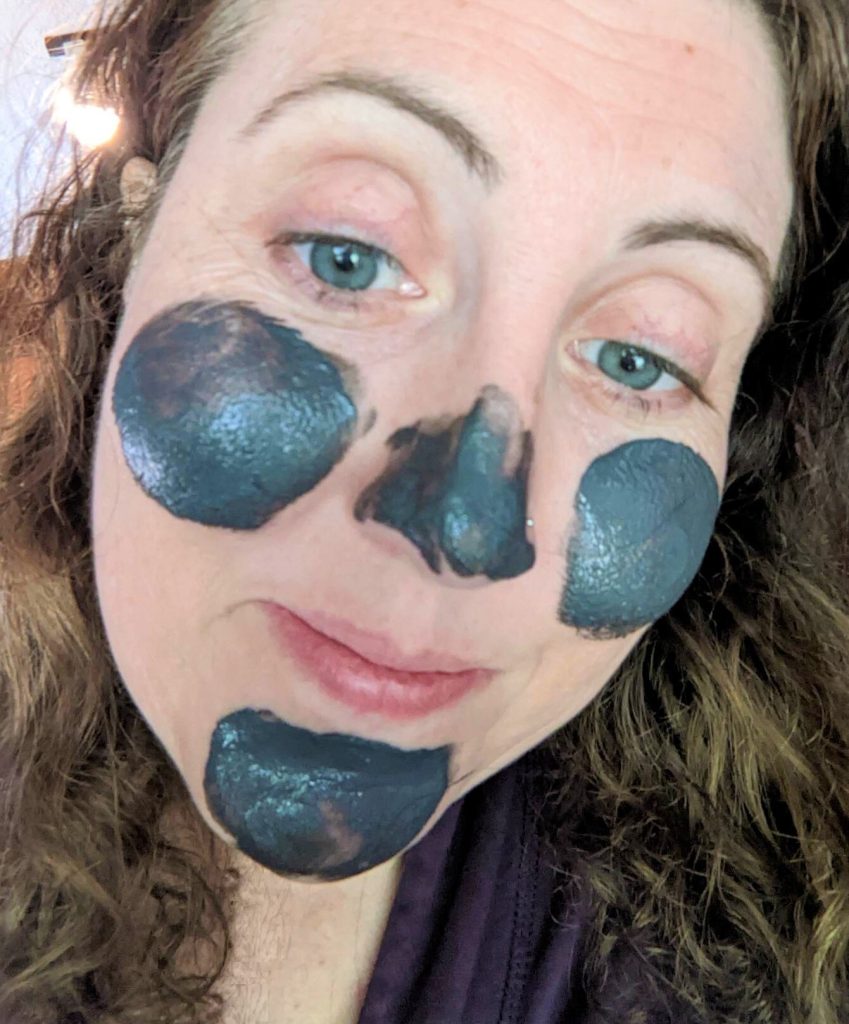 Let it dry completely before removing.
Extra tip: apply it before the shower so you can wash it off in there.
How to Remove:
I highly recommend the Microfiber Cleansing Cloths for mess-free removal. These cloths work so well with the mask by deeply cleansing your pores, wiping out every last bit of dirt and product.
And PS: the charcoal won't stain the cleansing cloths! It rinses right out.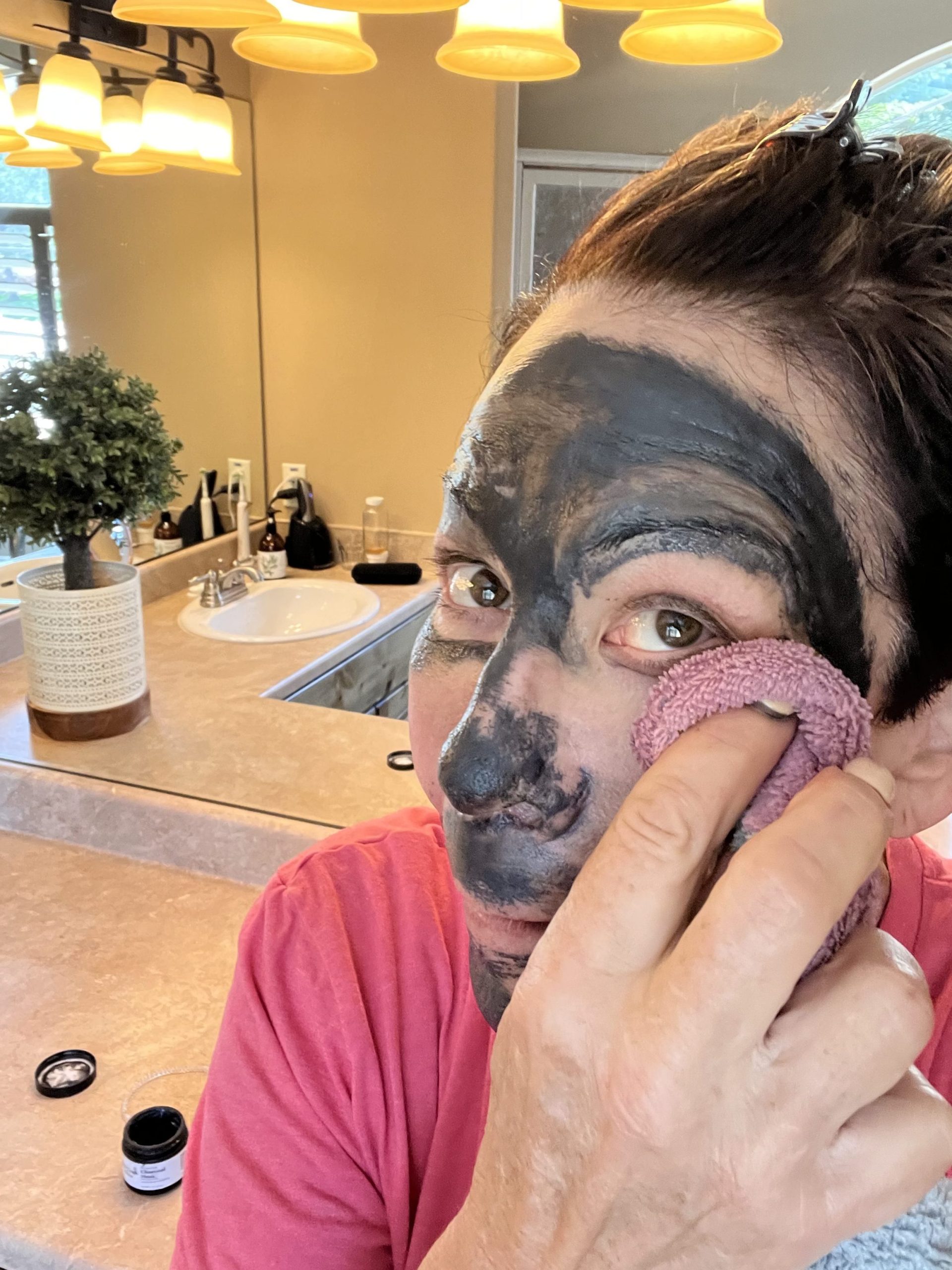 How often to use:
At least once a week. Even better if you can work it into your routine twice a week!
Just look at how clear, clean, and bright my skin is in this picture. I took it on my phone and it's not touched up or edited at all!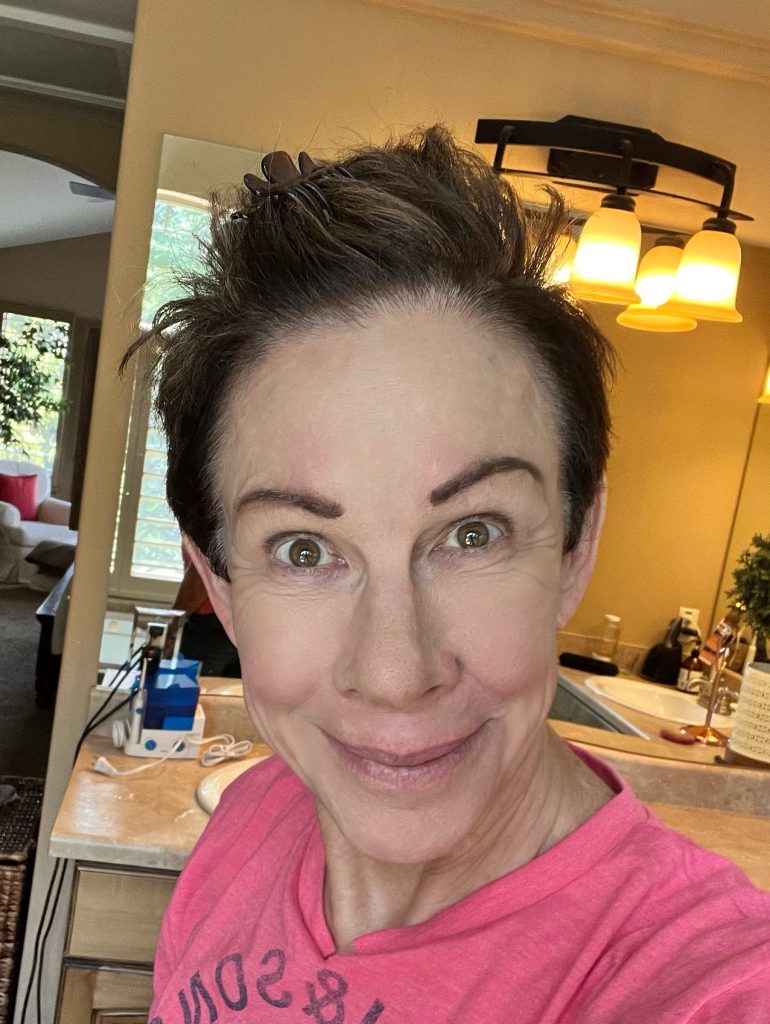 Don't miss out on this transformative addition to my Anti-Aging Skin Care line.
The Purifying Charcoal Mask will elevate your skincare routine to new heights. It certainly did for me. I'm so excited to see how much better your skin will be after using it.
And now, for a limited time, you get the Mask Applicator Spatula for FREE when you purchase the mask. (Limited quantity. While supplies last.)
Buy now! Get the Purifying Charcoal Mask here!