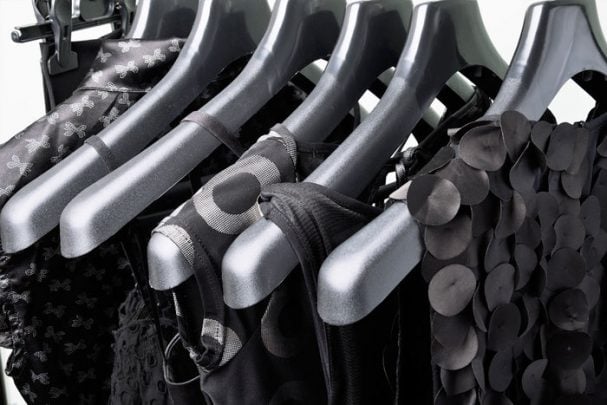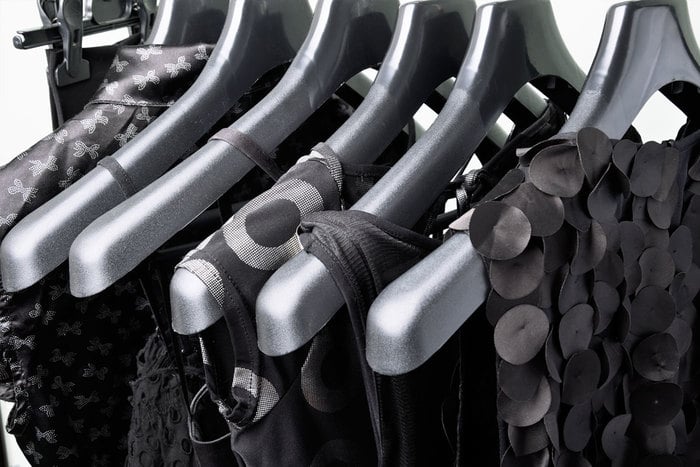 We've all bought into the lie that to look stylish, slim, and sophisticated we should wear black.
You walk into the holiday party and woman after woman is wearing the same thing! It's so common that it has its own acronym; the LBD, Little Black Dress. But, who wants to look "common" or just like everyone else? Especially for a party!
At what point did we give up color?
When you were a little girl, did your mom put you in a black party dress? No, it's more likely that you have a favorite childhood photo dressed in sunshine yellow, minty green, purple plum or even hot pink!
So, when it comes to our personal style, at what point did we look at our rainbow of choices and opt for black?
Your Type of Beauty goes beyond basic black!
Dressing Your Truth is a system that identifies 4 Types of Beauty. Every woman is beautiful and can capitalize on her own unique expression of beauty free from culture, magazines, trends, and even the LBD.
Not every Type of Beauty can pull off the little black dress and look amazing.
When worn by the wrong Type of woman, the little black dress can make you feel subdued and tired. It can even make you look harsh. Definitely not what you want when attending your holiday parties!
"If not the LBD, then what?!"
So what's a woman to do? The little black dress is such a no-brainer when it comes to formal wear, but don't sell out to the little black dress when it is not your best look!
Instead, follow these style guidelines for your Type of Beauty to find the perfect holiday outfit that will help you to look stylish and confident without defaulting to black:

Type 1- As a bright, animated woman you are known for your upbeat, breath-of-fresh-air personality and youthful appearance.
Type 1 women often choose black to try and be taken more seriously, but it has the opposite effect. You will look older and worn out.  It will pull your energy down, and others will be caught off guard when you express a light, buoyant energy.
Instead of black, you will look amazingly cute and beautiful in:
Chocolate brown, royal blue, or winter white are great formal wear alternatives to black

Fabrics like a high sheen taffeta that has a crisp quality

Knee length to tea length skirt

3/4 length or shorter sleeves
Gold accessories, even gold shoes, to add "pop" and animation
Type 2- You are a  subtle, soft woman who is known for her gentle and sensitive nature and endearing personality.
You may at times feel like you fade into the background.  Opting for a black dress to appear bolder or put yourself out there more may seem like a solution, but black will make you feel gloomy or tired. It will also put dark circles under your eyes and make you look harsh.
Instead of black, you will look elegantly beautiful in:
A soft gray is a great substitute for black 

Flowing or drapey fabrics

Skirts that brush the knee or longer 

Long, flowing silver necklace and teardrop silver earrings

A ballet flat or low heel will make sure your comfy all night 



Type 3- As a rich, dynamic woman, you are known for your fireball, get-it-done personality.
True to your practical nature you can tend to default to black because "it goes with everything." Black will age you significantly, deepening the lines and texture on your face. It is too still for you. You are a woman of action, and the colors you wear should have life and vibrancy. 
Instead of black, you will look "hot" for the holidays by bringing in:
Rich, earthy colors like magenta or peacock blue

Fabrics that hold their shape and feel substantial on the body
An A-line skirt will turn heads

Add a substantial necklace with a thick chunky gold chain to bring in some holiday flare

A sassy red belt and red shoes in a deeper shade will add the hotness to this ensemble
Type 4- The little black dress actually does work for you. You're a classy woman who is known for her sophistication.
In case you're bored with this traditional favorite, consider these options:
Pure, saturated colors like bold red, royal blue, even hot pink
Fabrics that have a stiff-weight and are structured and fitted to the body

Pencil skirts or straight leg dress pants  

One bold piece of jewelry in a high shine silver to make a bold statement



High, patent-leather heels or a tall black leather or suede boot
Look stylish at your next holiday party!
A Style Kit will help you to make mistake-free selections on your next shopping trip. When you feel and look good in your clothes, your true nature is expressed not only in how you look but how you act, because when you feel confident, your best-self comes forward.  Have fun at your holiday parties letting your true beauty shine!