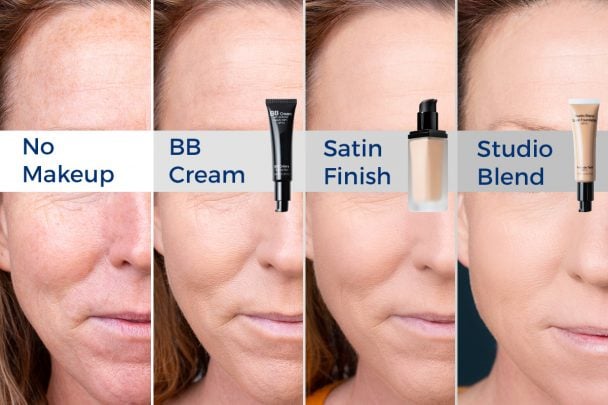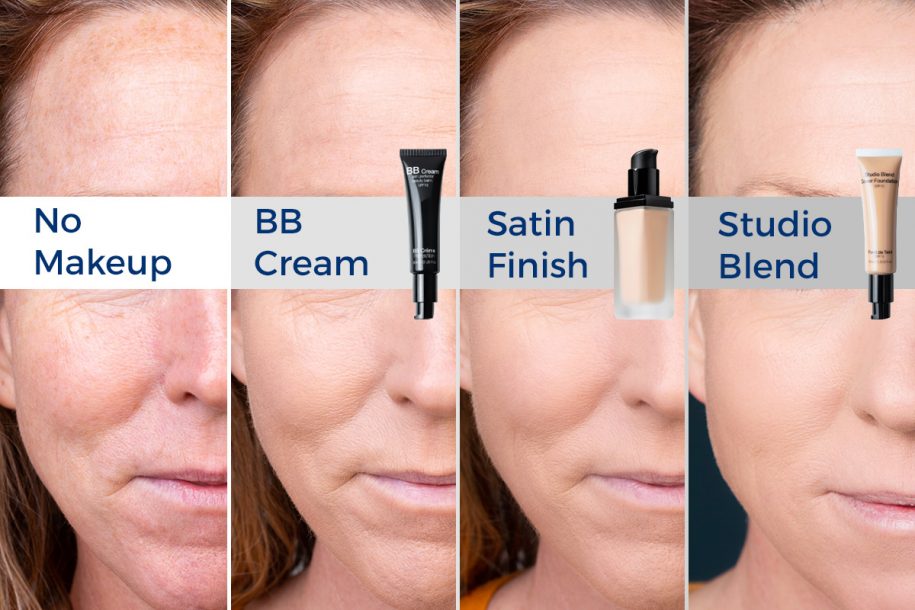 Oftentimes, women give up on foundation because it's just too confusing! It feels like there are too many choices.
Coverage—do you want light, full coverage, HD?
How to apply it—fingers, brush, sponge?
When to apply it—before or after makeup, before or after moisturizer?
Without the correct education, it feels overwhelming.
But don't give up just yet! The benefits of foundation can take your makeup look to a whole new level.
My makeup line makes it so easy for you to choose the correct foundation. Let's take a look:
1. Choose your foundation coverage.
We have three levels of foundation from light to full, but all of them are weightless! Your face will feel fresh and be able to breathe with any of the following formulas.
Light coverage foundation
The BB Cream is a light, moisturizing formula with SPF 18 and nourishing ingredients to help rejuvenate the skin. It's a multifunctional product that incorporates your foundation, moisturizer, and sunscreen into one amazing product. This formula lightly evens skin tone and smooths fine lines. Go out with confidence knowing your skin looks and feels amazing.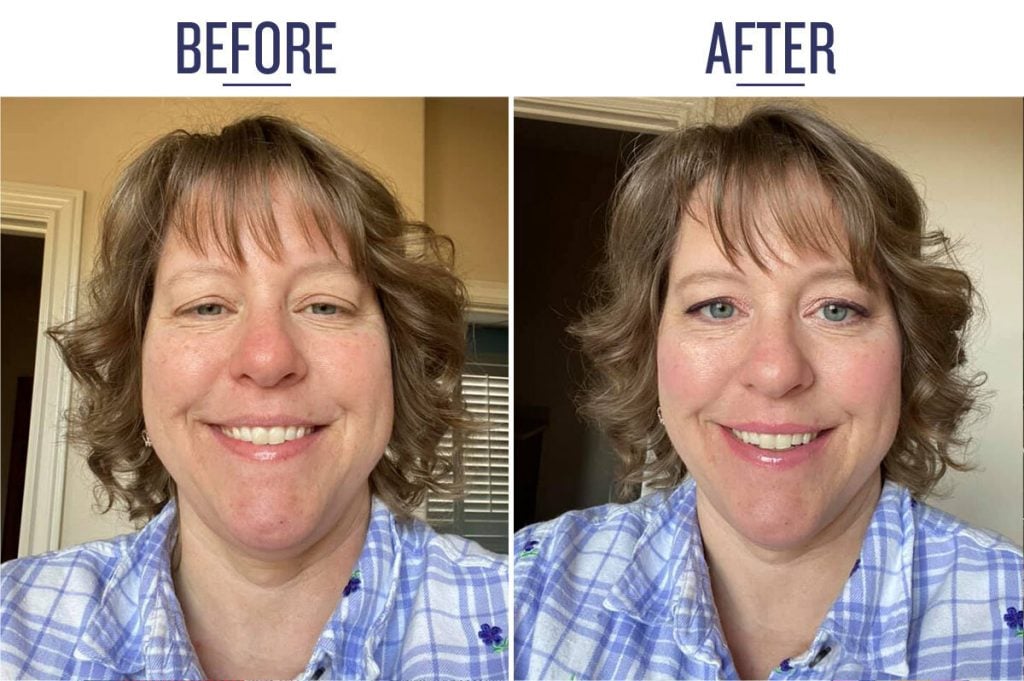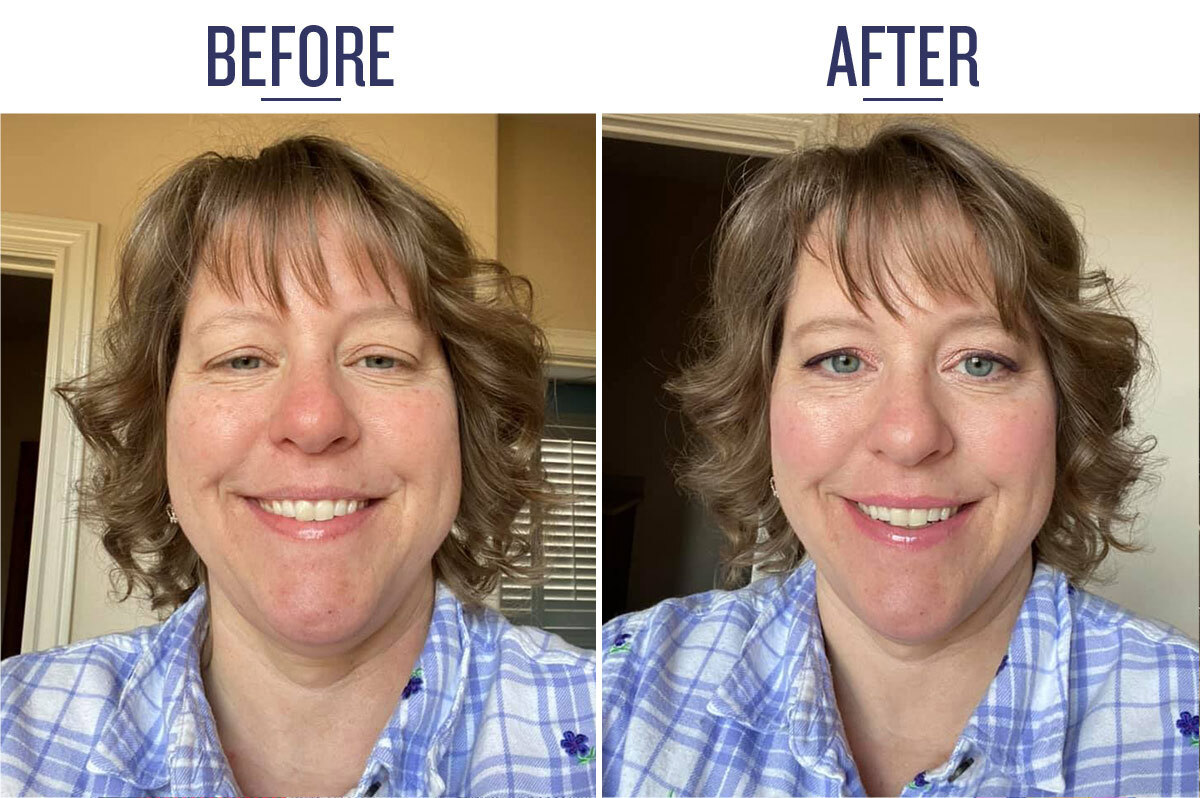 You can see from Melanie's Before & After that her light coverage foundation simply smooths out her complexion without adding weight or a heavy layer to her skin.
Medium Coverage Foundation
Medium coverage is a good choice when you're looking to even out your skin tone and cover a few blemishes. I recommend our Satin Finish Foundation. It glides on like silk and sets to a soft, powder finish, leaving the skin looking healthy and radiant
The smooth formula blends easily to even out skin tone. With the SPF 15 UV protection, you can feel at ease and go out every day with confidence, knowing your skin is protected.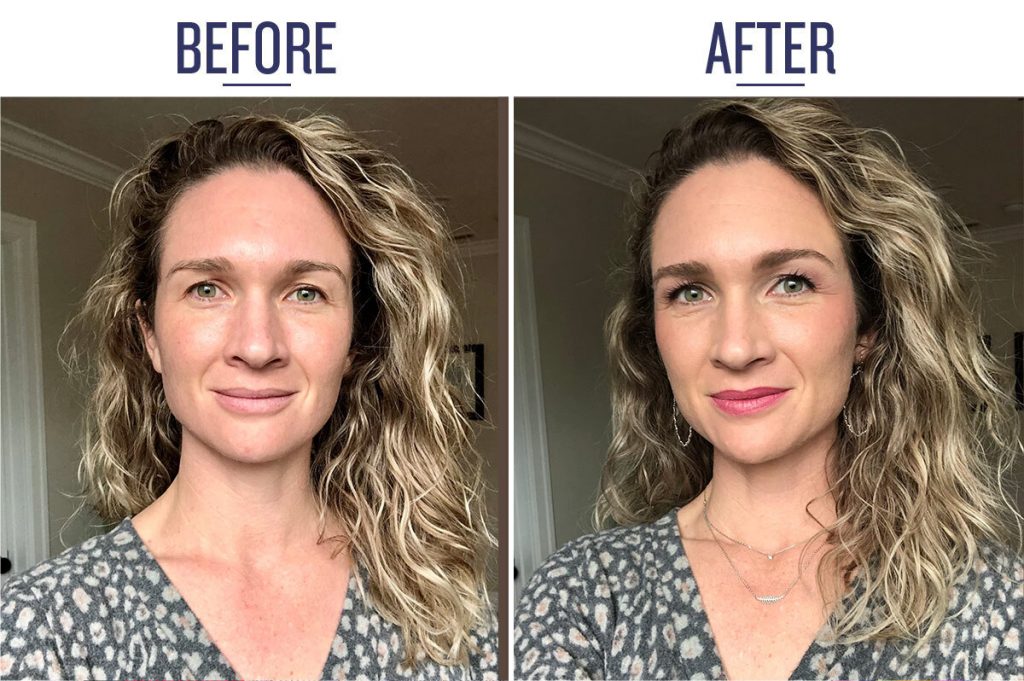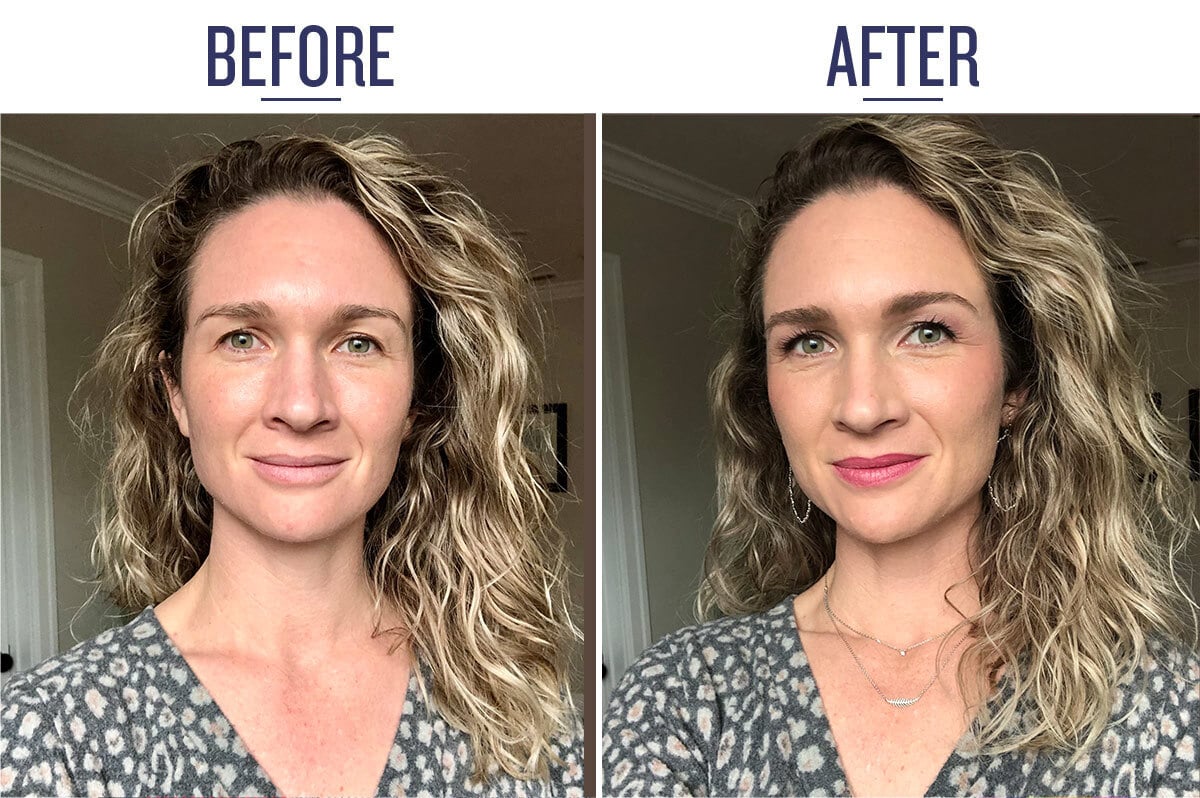 Look at Anne's Before & After picture to see how well a Medium Coverage Foundation works for her skin. It leaves her with a smooth, easy finish without covering up her natural brightness and beauty.
Full Coverage Foundation
Full coverage can be intimidating—it's usually where women find their skin looking cakey. But full coverage is an excellent choice for mature skin, deeper lines, discoloration, or if you would like to cover up other imperfections.
Our Studio Blend Cover Foundation will give you full coverage and help you feel more confident, without feeling like you have too much makeup on.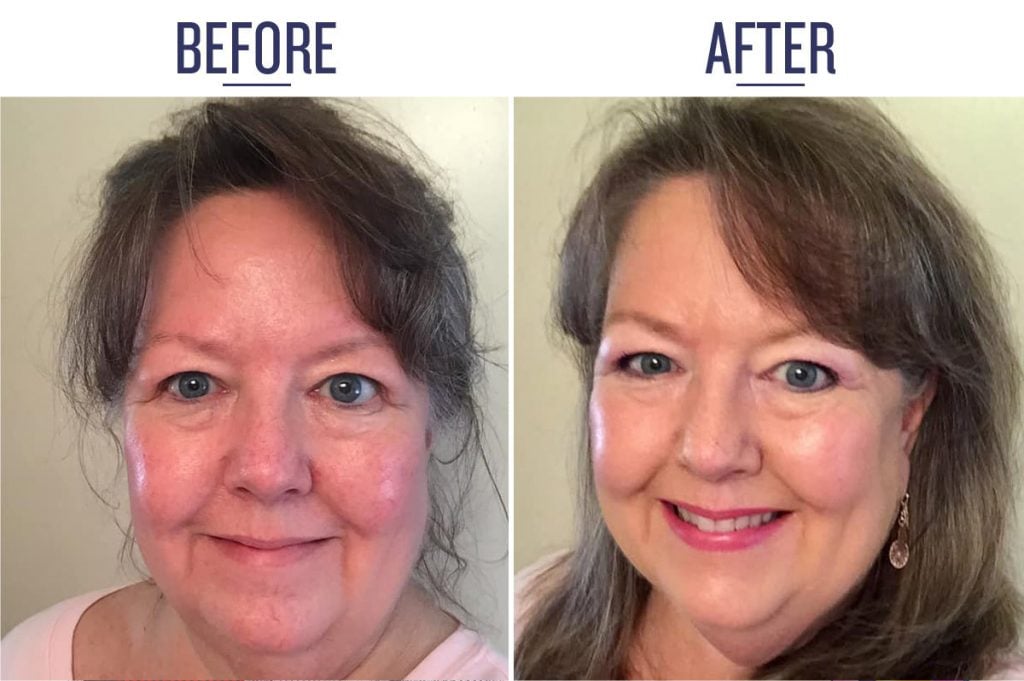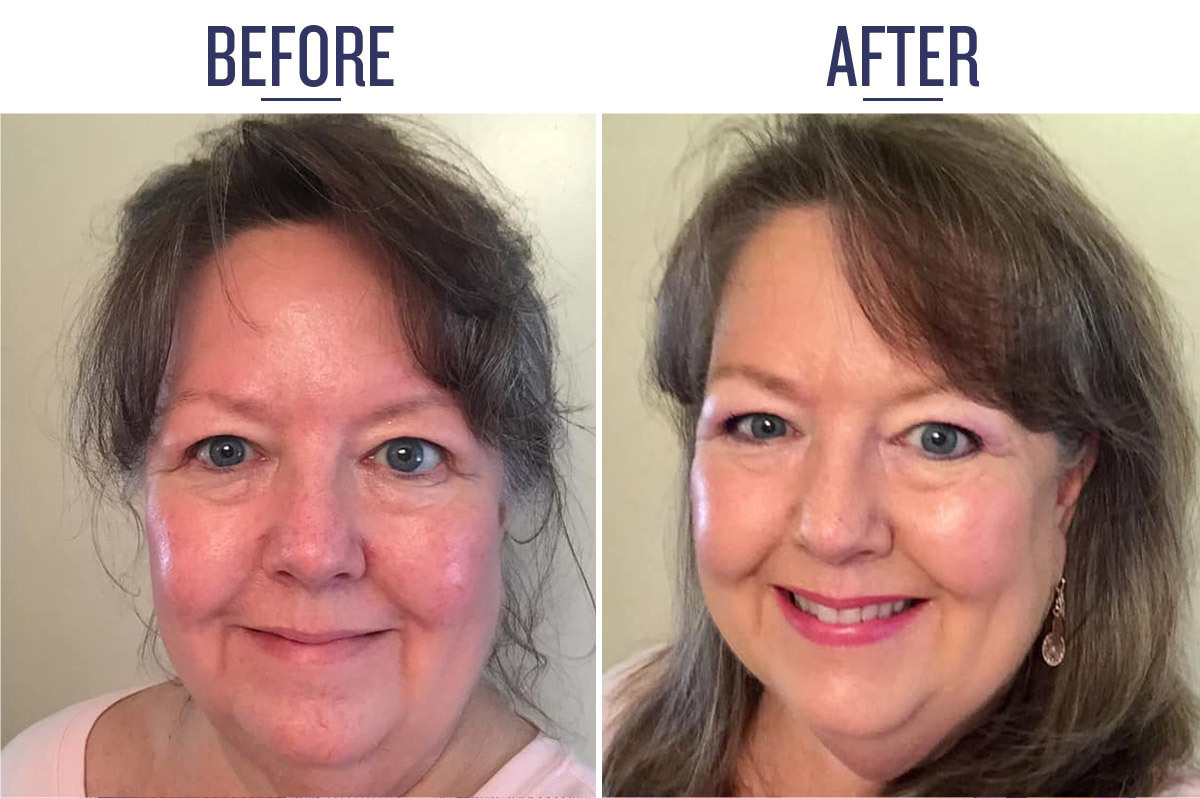 Amy's Before & After picture is a jaw-dropping example of the Full Coverage Foundation. It adds a smooth, sleek finish to her skin without looking cakey.
Below you can see the comparison of how these 3 different options look on Anna K's skin!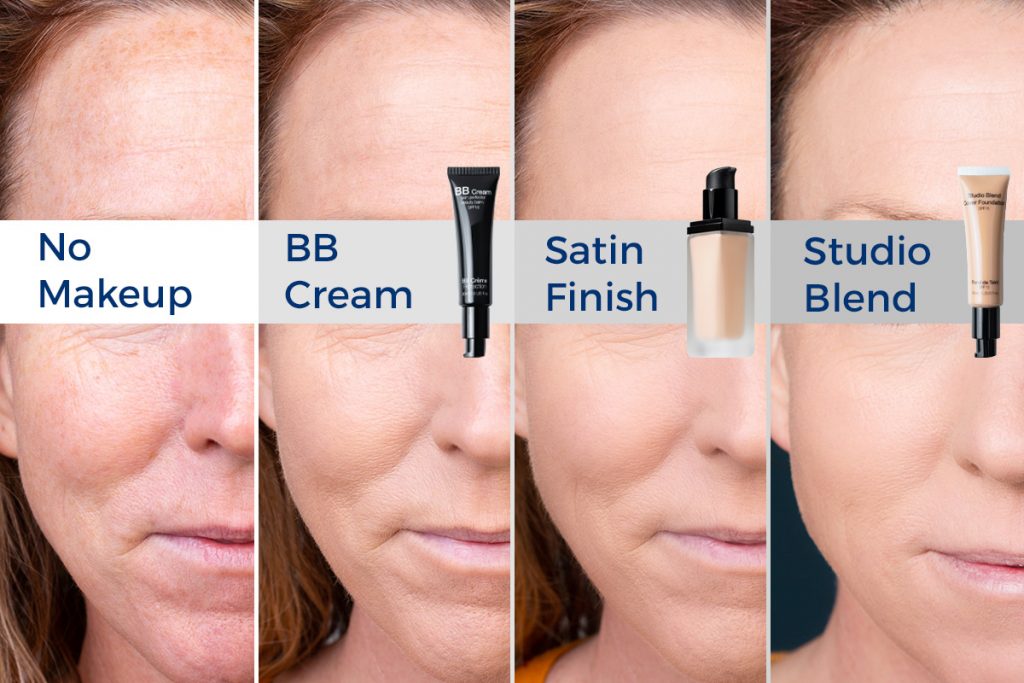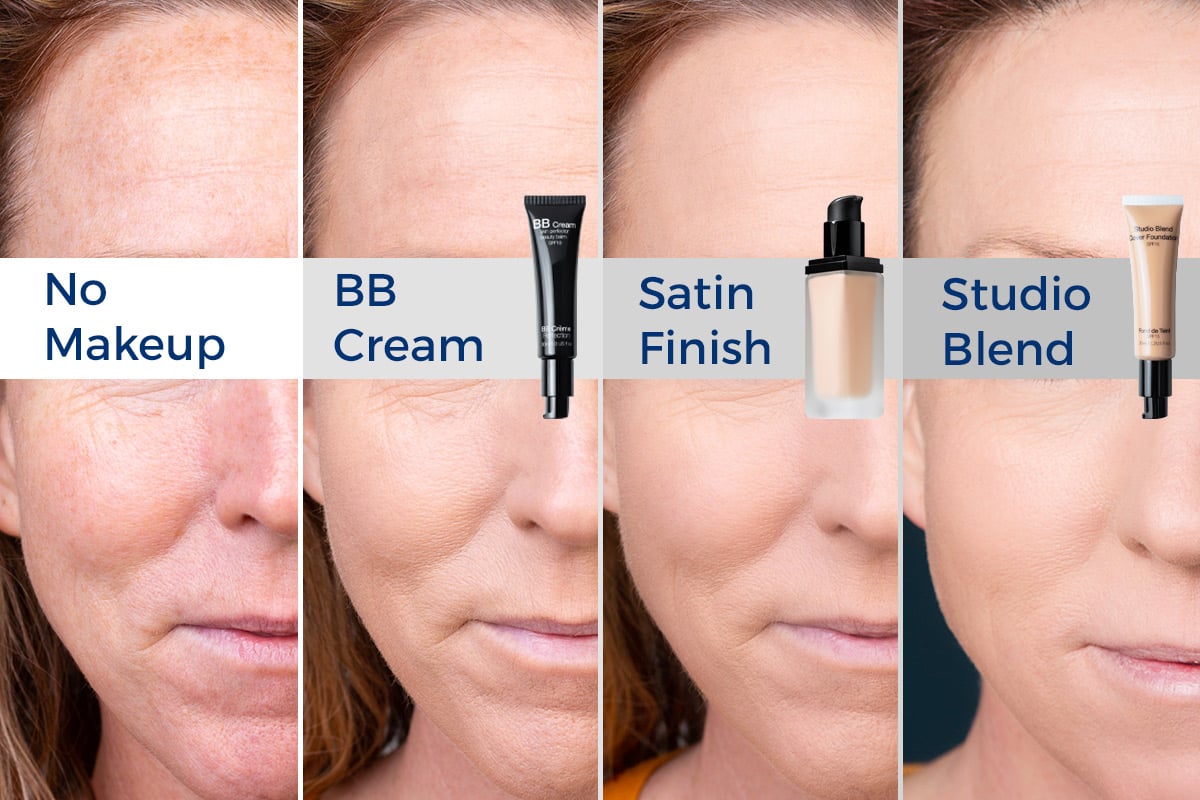 2. Seal the deal! Add this finishing step.
Our Dual Blend Foundation will give you the light and airy coverage you're looking for. It can be used alone, but it is ideally used to set a liquid foundation when applied dry with a powder brush.
I recommend applying the Dual Blend Foundation with the Powder Brush. This ultra-soft Powder Brush gives you a flawless matte finish when applying powder foundation. It adds just the right amount of product so you feel light and natural. Apply your foundation after your moisturizer.
Foundation Application Tips
Use less than you may be used to!
1/2 to one pump is enough for the day. Use the Mattifying Face Primer for longer-lasting results.
Apply with our Buffer Foundation brush for a natural and airbrushed look.
It provides a very even application without leaving streaks. Plus, it feels smooth on your skin. You can even use it with the BB Cream. You can apply with your fingers, but finish off with the brush to avoid streaking.
For step-by-step instructions, this video will give all the details: How To Correct Uneven Skin Tone (Plus: How and Why It Happens)
Choose your color.
You don't want to have a noticeable line under your jaw that makes it obvious you're wearing foundation. You want a flawless finish. So make sure you use our Foundation Matching Tool to determine your correct color.
It's as easy as 1, 2, 3:
1. Determine your skin undertone: yellow, red, or neutral. (Anna K tells you the easiest way to find out which one you are a 0:40 in this helpful tutorial!)
2. Determine your skin shade. (You'll find out how at 1:45 in the tutorial above.)
3. Select the specific foundation formula you would like and then you will find the corresponding color.
(You can find the Foundation Matching Chart with more specifics on the product page of every foundation in the Dressing Your Truth Online Store.)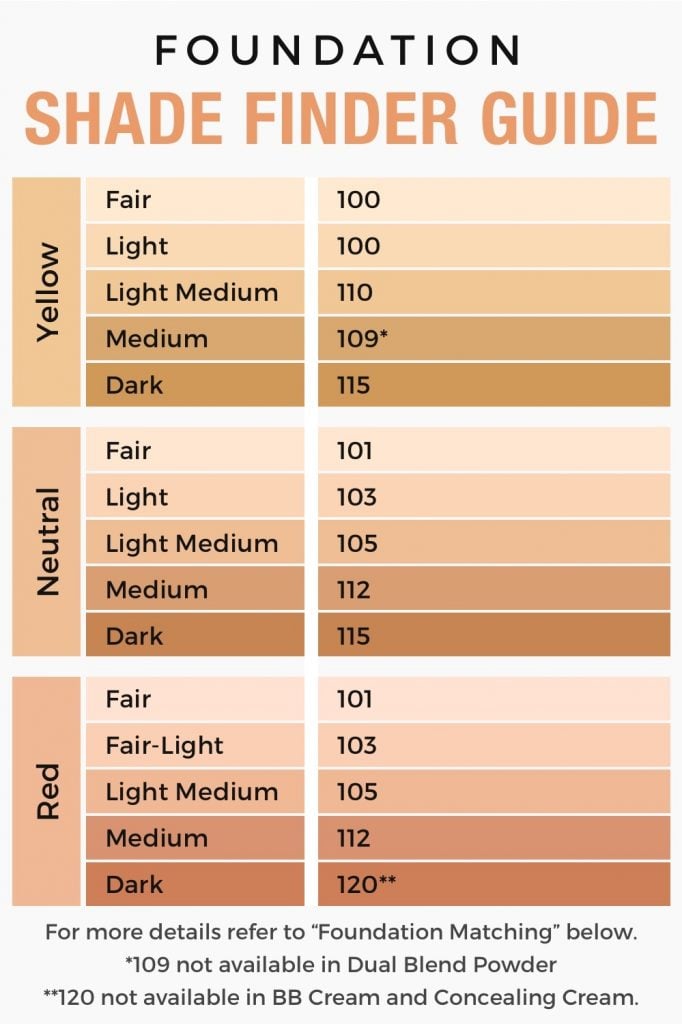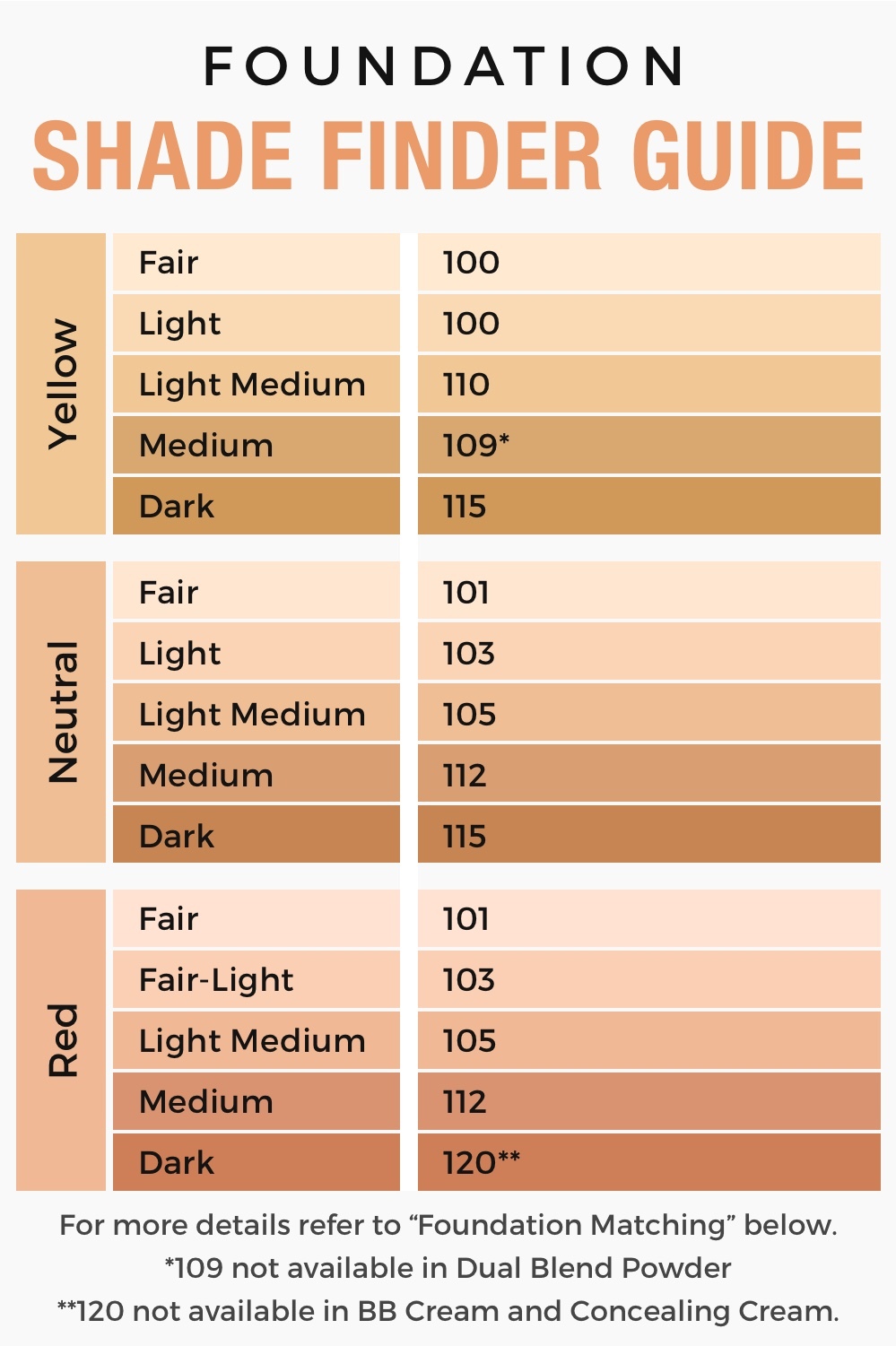 Here is what some of our Lifestyle members had to say about the Foundation Matching Tool:
"The foundation shade guide is very helpful. Prior to DYT, I really had a hard time getting a good match. The Studio Blend is my long-time favorite so I ordered the Satin Finish to try." -Jackie S
"The foundation guide worked really well for me!" -Amber
Stock up!
Our Dressing Your Truth Online Store makes it easy for you to pick out the best foundation for your skin. Stock up on your favorites—and try something new while you're at it!
Makeup doesn't have to be overwhelming. With the right information and the correct tools, you can enjoy your makeup and use it as a way to express yourself.
What are you going to try next with your makeup? Leave a comment below!