Eyewear might just feel like a necessity at times, but who knew it could play such a big role in showing your personality and Energy Type !
Just be sure to pay attention to a few things when choosing your glasses-you don't want to accidentally age yourself with certain frames or styles.
Aging is natural, but no one wants to age faster than they have to. When you choose an outdated glasses frame style that just isn't flattering, you can make yourself look older than you are. The Vision Council reported that 64% of adults in the US wore prescription glasses in 2019. That's over 154 million people who impact their appearance by their choice of specs!
Eyeglasses are just one more aspect of your everyday look that can enhance your personal style. I help women like you learn how to use their fashion choices to present their inner beauty to the world around them. Are you spunky? Down to earth? Creative? Straight forward? These are all things you can express about yourself through your fashion choices. When someone looks at you, they will make a quick assessment of who they think you are.
You've probably heard, "Never judge a book by its cover." But the truth is, we all do! Of course, we shouldn't make any final or long-lasting judgments based on looks because there is a lot more inside a person. That doesn't stop us from trying to understand someone based on what they choose to wear.
Contact lenses just aren't always a practical solution. The wrong eyewear will age you, but the right pair of glasses will flatter your face, enhance your style, and make you look younger.
What To Look For When Getting Glasses
Style is one way to achieve a youthful appearance. There are a few factors that will impact what glasses will make your best fashion accessory.
Shape of Your Frames
The first thing you've probably noticed in the eyeglasses store is just how many different frames there are to choose from! It can really be overwhelming. Try on frames that are upswept, like light cat eyeglasses or rimmed glasses, to counteract sagging or wrinkles that are common in aging faces. The sidebars should be attached toward the top of the frames to complement your face shape and accentuate your cheekbones. Really small frames (like many reading glasses) or a progressive lens can make you fit that older ("granny") stereotype and obscure your eyes.
Do you fit in one of these categories?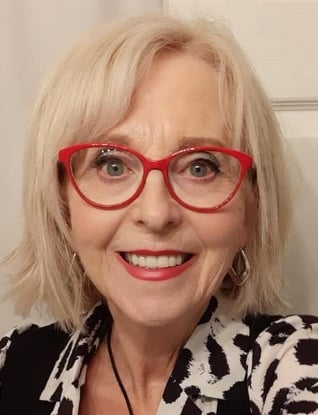 Shape of Your Face
Your facial features will make a huge difference in the appearance of your frames. Round face shapes are often best balanced with more rectangular frames, while angled and narrow faces look better with a round frame. As we age, our faces often get more angled, so round glasses are often the best complementing shape for older women. Oversized frames can be very flattering on some face shapes (like an oval face), but may look over-the-top or outdated on others.
Thickness of Your Eyeglasses
Very thick glass or heavy frames that slide down the face are going to age you quickly! If you have a really heavy prescription, you can have them use a thinner glass and shave the edges for a thinner lens. This will probably cost a little more, but it will add quite a bit of visual value to your glasses' style. Choose a light or clear frame (or rimless glasses) to help lessen the thick appearance of the glasses.
A lighter frame can also help thicker lenses stay on your face (having your glasses slide to the end of your nose looks very grandma-esque)! You can also order rubber ear grips for your glasses for an inexpensive hack to help keep them from sliding down your nose!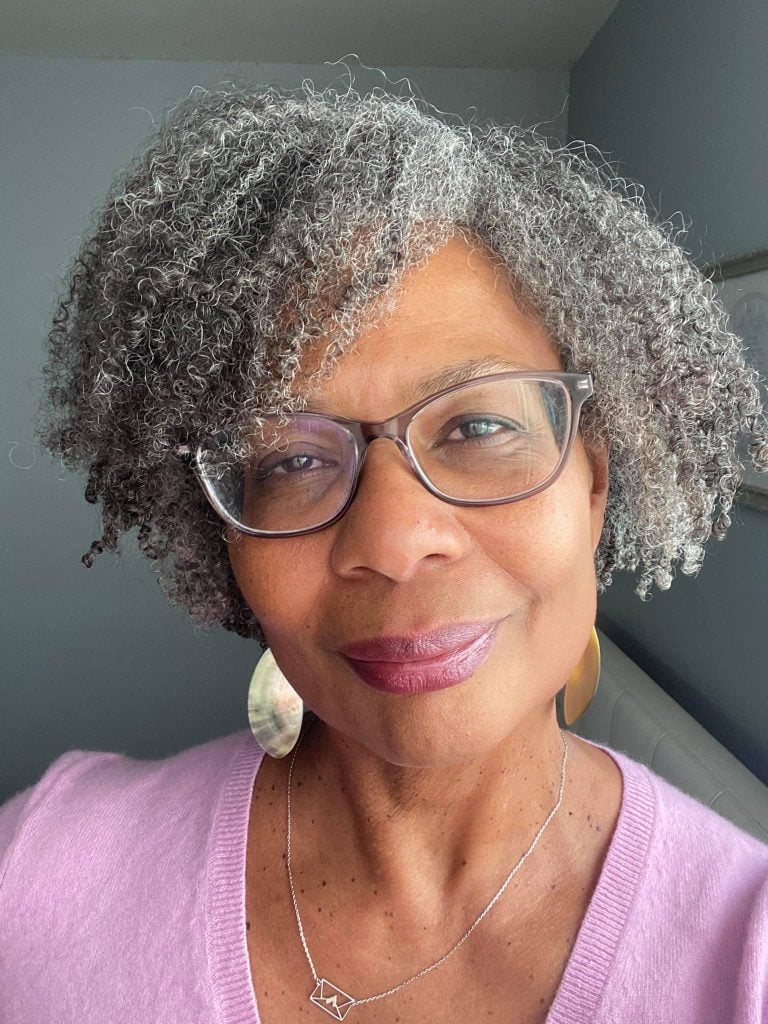 Color of Your Glasses Frames
Color in the upper frame or outer corners can really bring the attention up and give you a visual facelift with a higher focal point. Rimless frames or clear eyeglass frames can be great unless you have dark circles or baggy eyes. Choose colored frames that match the lightness or darkness of your eye color, skin, or hair to avoid overly contrasting frames. Black frames are often too heavy, but they can be right if you have darker skin or the frames aren't too thick. Choose a color that compliments your skin tone.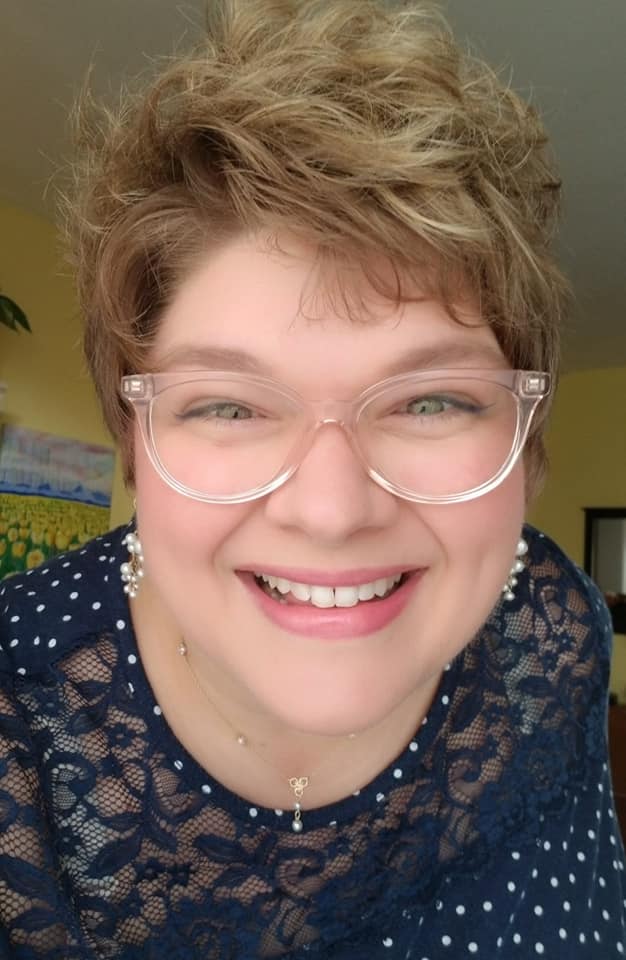 Which Frames are Best to Avoid?
There are some simple and common rules that will help you choose the right frames for a youthful look.
Avoid Old Frames
When styles are brought back, they are ALWAYS different. If you are into a retro look, you still want to choose a trendy variation of that look. Using glasses that are truly from the 70s, for example, is going to age you a lot more than choosing 70s-inspired frames.
Avoid Aviator Styles
This is one shape that pretty much all women should avoid for their regular glasses. It makes you look kind of sad and adds age to your face. The heavy bottoms, straight brow, and downward sweep of the frames pull the attention downward and make your expression look more somber.
Over the Top
You can absolutely choose fun shapes and unusual frames that fit your personality. There is a myth that older women should tone down their style, and that is absolutely not true! However, that doesn't mean wilder is better. If you go for cheap glitz, like rhinestones and large beads, you can age yourself with your frames.
Does Wearing Glasses Make You Look Older?
People of all ages, from children to the elderly, are glasses wearers. What is going to really make you look older is outdated or heavy specs. The wrong shape or color can look unflattering.
I help women like you style their entire outfits, including accessories like glasses. When you know what you are looking for, choosing your clothing is SO much easier.
The right eyewear should work with your favorite clothes. You might even need multiple pairs of glasses if you like to choose frames that are colorful or decorative. In most cases, you can choose a color that works with everything you have, which is far more cost-efficient!
Understanding how style reflects your inner personality allows you to age gracefully. Instead of choosing gaudy or outdated pieces, you can use these modern pieces to clearly portray who you are. You can use your style to accentuate your inner beauty and communicate your individuality to those around you. The right look will also flatter your natural features by balancing proportions and accentuating the right places (like your eyes!).
Get the Style Guidance You Need!
Feeling overwhelmed by the choices? Frustrated and feeling a little lost in your age? It's perfectly normal to work with a stylist who will help you make those choices. A seasoned pro is going to be able to give you an outside perspective on what is working for you and what could be improved.
Read more on The Two Most Common Eyewear Mistakes Women Make.
Also, be sure to check out 8 Easy Hairstyles that Make You Look Younger.
Once you feel confident in your new style, it will be SO much easier to pick out new things moving forward. If you work with me, I will give you rules to help guide you in choosing the clothing and accessories that flatter you and showcase your personality. Join Lifestyle today and find out how your Energy Type, body shape, and personal experience can all influence your style!
Discover your Type & start looking younger