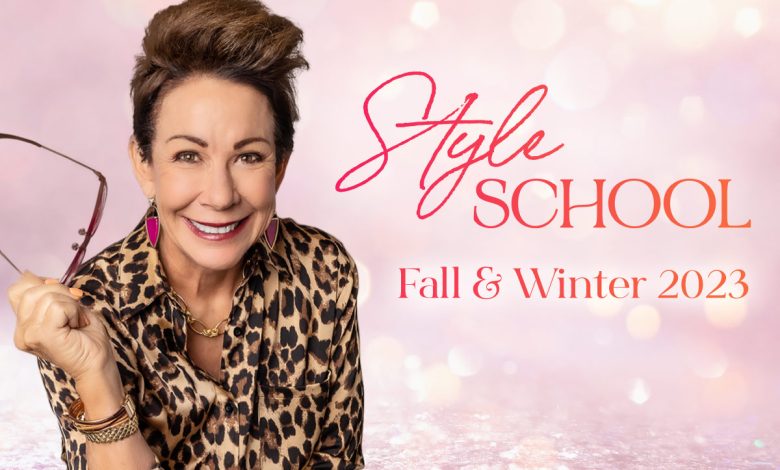 Picture this. You're a tennis player, stepping out onto the court for a long-anticipated match.
You hold your racket, ready for the game to begin. You know how to play, you've listened to your coach, and you have the knowledge about how to play!
But as the ball comes your way, you don't swing—you simply watch as the ball flies by.
Why does this happen? Because you're afraid of doing it wrong, of making a mistake. So you never even swing.
Do you relate to any of these Lifestyle ruts?
You sign up, learn the basics, and then get into a style rut—staying with the same old, same old.
You watch all the videos and content—but you don't apply the new things you learn.
You fall into a "cookie-cutter" look that feels boring.
You talk yourself out of posting in the Lifestyle Facebook Group.
Because you don't post, we don't get to know you.
It's like you're standing on the court, but never swinging!
Let's change that! Let me help you find your "style swing" with Style School!
Imagine what it would be like to…
Know how to shop and wear the latest Fall/Winter trends and look great
Go the next level with your hair, makeup, and jewelry
Step out of the box and look and feel like a "put together" woman.
Improve your style skills so putting outfits together is easy.
Transform your Lifestyle experience into an amazing, rewarding experience.
Now here's the biggest benefit: after applying what you learn and sharing your outfits in the Lifestyle Facebook Group, imagine being met with nothing but excited, loving feedback from other Lifestyle members!
This is what Style School is all about!
I created Style School to help you take the popular fall/winter 2023 trends, and turn them into Type-specific styles that are fresh, current, and unique to you.
You will have an Unlimited-Use Promo Code for 20% off every single purchase during the 4 weeks of Style School.
Promo Code: STYLESCHOOL20
Use it as many times in the DYT Online Store as you want starting September 12th!
Here's the best part: As a Lifestyle member, you'll already have access to Style School! It's all included in your membership—you just have to show up!
After going through Style School, you'll be more confident about making style choices that reflect exactly who you are.
Want to see how Lifestyle can impact your life? Here are real women, with real results.
Jennifer, Type 1
---
Astrid, Type 3
---
Mika, Type 4
---
Nichele, Type 4
Come build each other up during Style School!
As women, we are so powerful when we come together to support and encourage each other! We can create a world like this every single day. We need community. We need each other!
Style School is your personal invitation to get involved with Lifestyle—not just for yourself, but for each other as well!
Come and make new friends. Share your pictures! Comment a positive note on another woman's post.
Let's create a force of positivity that's so strong, it will carry you – and hundreds of other women – for the rest of your lives.
I'm so excited to experience Style School with you!
We start September 12th. See you there!