My #1 anti-aging tip is something you cannot buy in a bottle.
Instead, it's something you look at every day in the mirror.
It may surprise you, but it has nothing to do with your face, or what you put on your face! It has to do with what is around your face!
It's your hairstyle—or lack of one!
You may have a hairstyle that's aging you.
It's popular advice in the world of fashion and beauty that you should counter your facial features with a contrasting movement in your hairstyle.
For example, if you have angles in your face shape and features, you should wear a softer line and curve in your hairstyle.
Dressing Your Truth has taught me that this advice works against us!
If you have a hairstyle that is not honoring of your Type of beauty, it can add years to your face.
Dressing Your Truth offers a better option: match your hairstyle with your facial movement. This is actually more flattering and creates an anti-aging effect. When you choose a hairstyle that incorporates the correct color, cut, and style, it can take up to 15-20 years off your face!
How to match your hairstyle with the movement of your face:
Here's a brief overview of the 4 Types of beauty and the movement that would be the most honoring of your beauty:
Type 1: Bright, animated, and light movement is complimented with a hairstyle that is tousled, has height on the crown of the head, and is never longer than below the collarbone. Think of light, messy, with flips and curves.
Type 1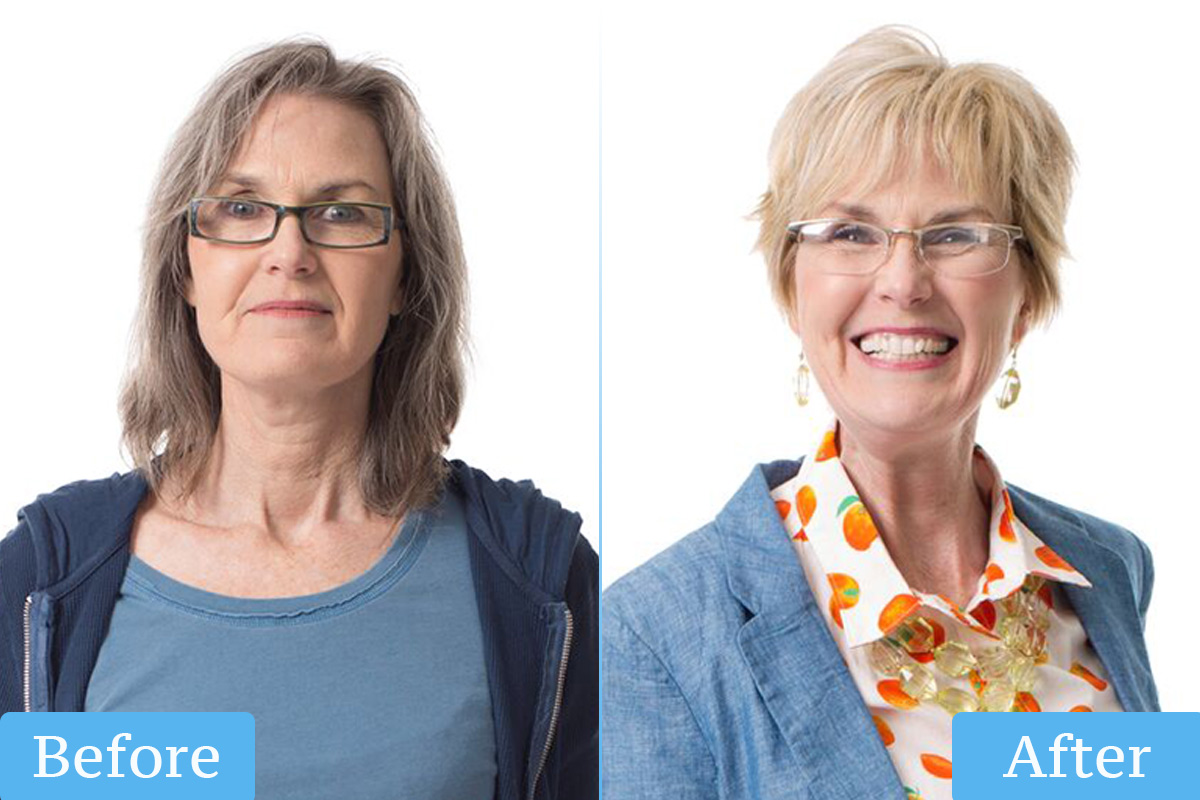 Type 2: Gentle, relaxed, and soft movement is complimented with a hairstyle that is relaxed, moving inward to hug the face, and if highlights are used they look best when blended and soft. Think of a downward flowing motion of floating s-curves.
Type 2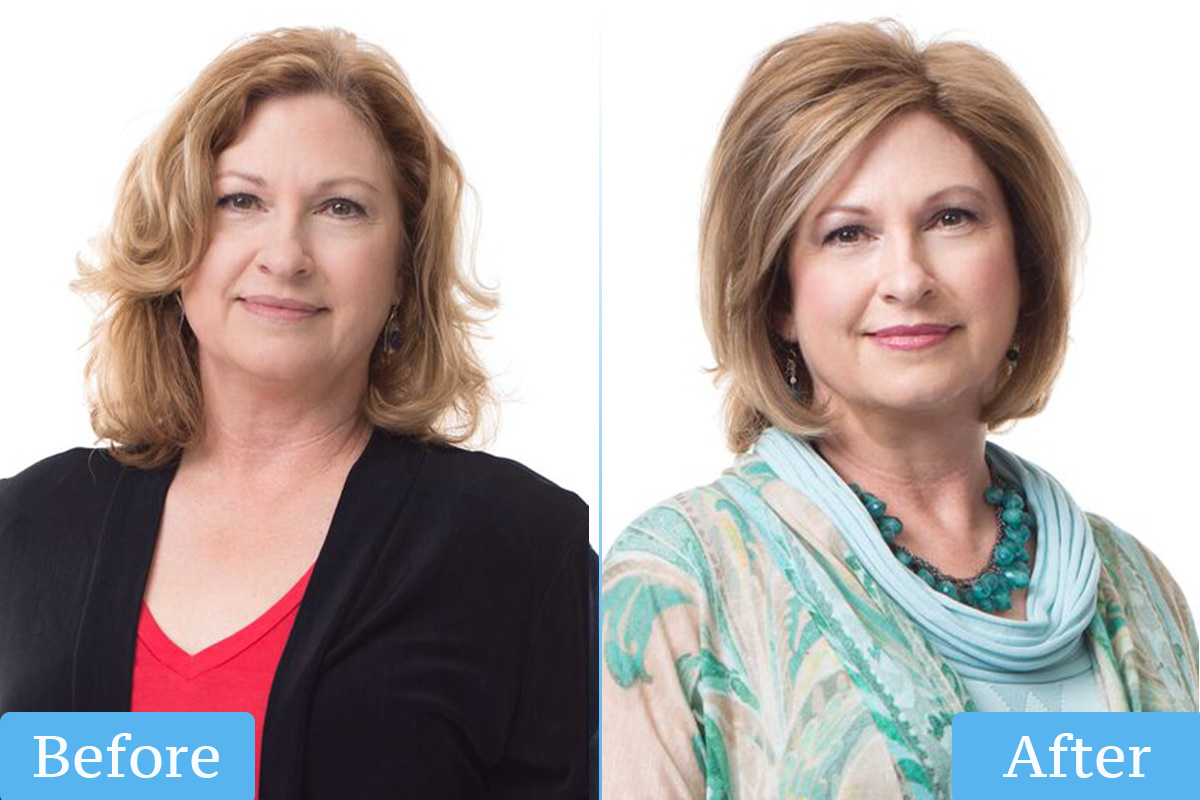 Type 3: Active, angular, and swift movement is complimented with a hairstyle that is textured, with swift angles, that has some height above the crown of the head. Think of a dynamic, edgy movement.
Type 3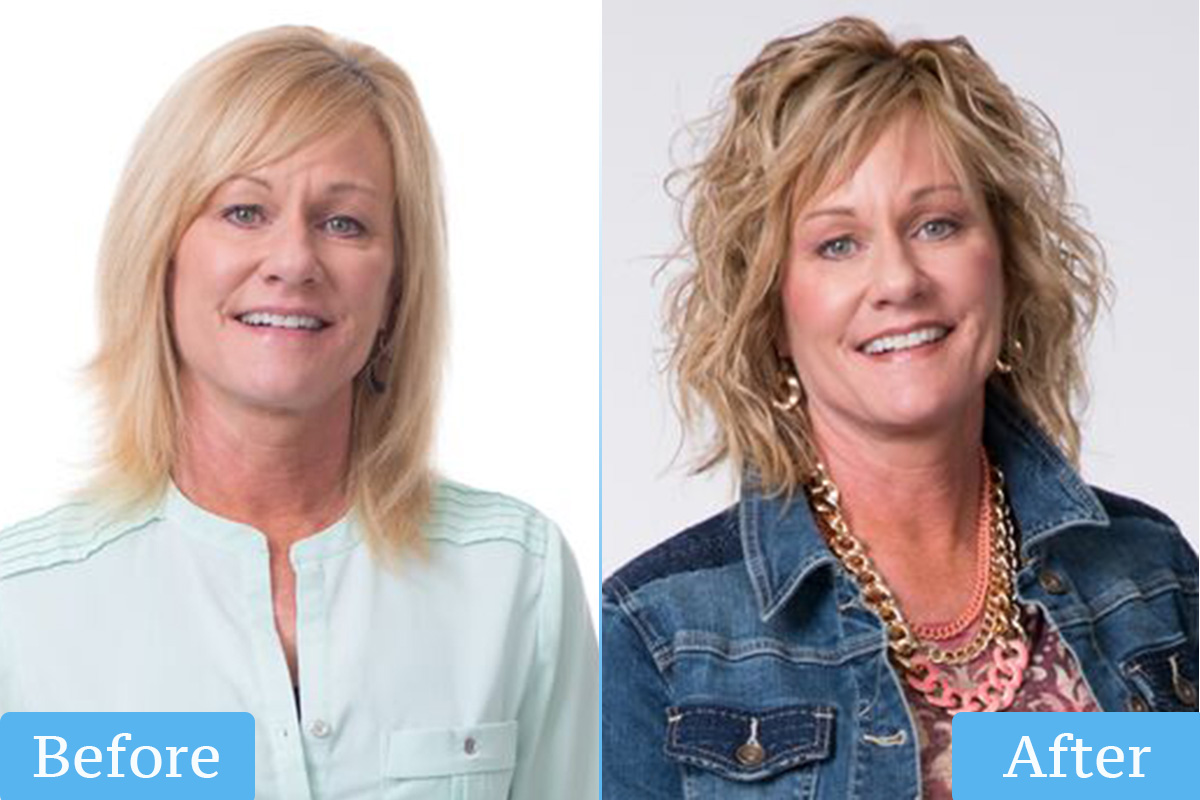 Type 4: Precise, bold, and symmetrical movement is complimented with a hairstyle that has blunt lines, saturated color, with a simple symmetrical quality to it. Think of a refined and polished look.
Type 4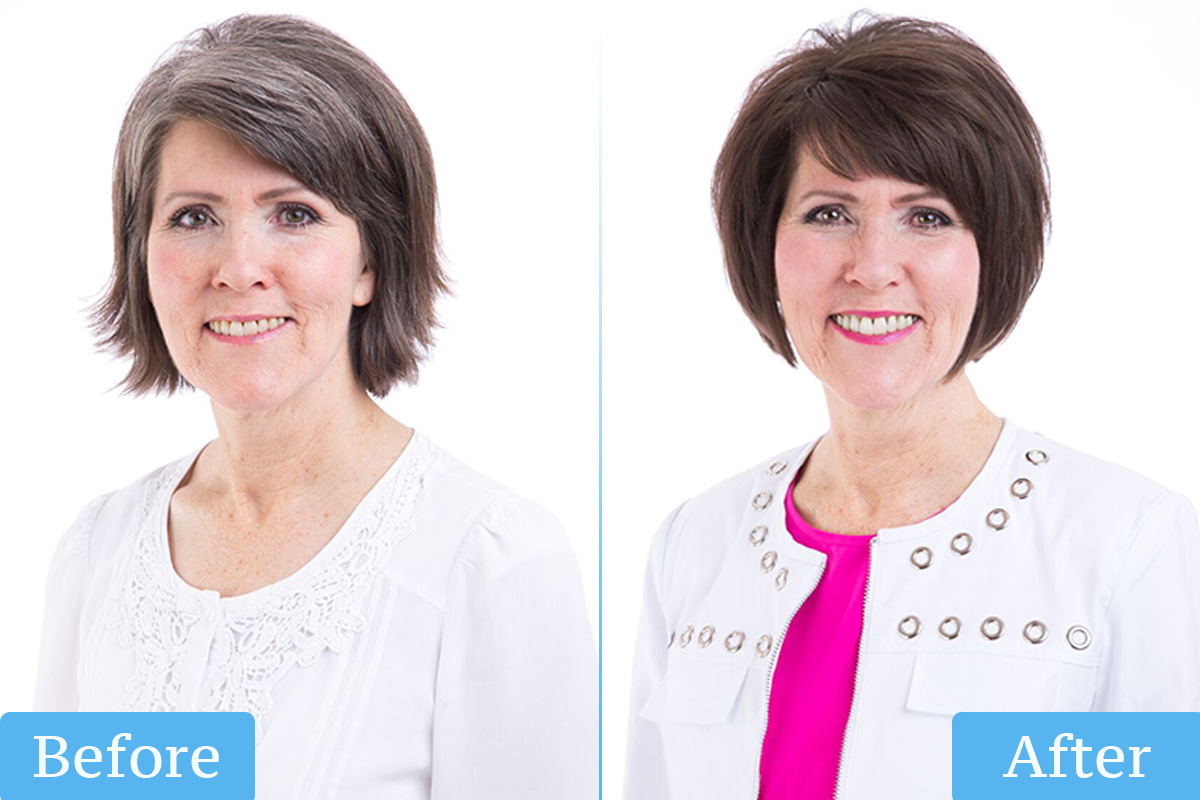 You can see the anti-aging effect in each of these Before and Afters!
How you feel about your hair is important. You absolutely can find the perfect hairstyle so you love who you see when you look in the mirror! You'll be able to say, "Wow, I'm looking healthier and younger!"
In my free Dressing Your Truth Before and After Course, you will discover your Type of beauty and have access to hairstyle videos and the 4 Types Hair Image Galleries. Once you experience the perfect hairstyle for you, you'll be saying, "Everyday is a great hair day!"
Start your free Before & After!

Create a look you'll love with these resources:
Go even deeper into Energy Profiling & join Lifestyle today!