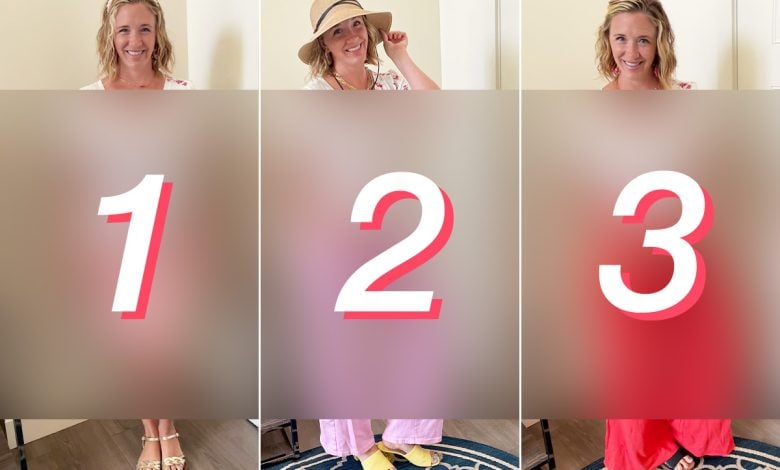 Want to know how to take your style from just being a cookie-cutter Type 1 outfit, to a personal style that truly expresses the real you?
It's all about adding in your Secondary Style!
Time and time again, Carol tells women that one of the best ways to personalize your style is to determine your secondary and bring in elements from that Type.
This is SO much fun when you're a Type 1! We get to enjoy the bright, fresh elements of our Type while also playing around with elements of another Type.
I'm Jaleah, your Type 1 Expert. I'm going to show you how to do this. Watch as I take one "Base Outfit" and wear it 3 ways, one for each secondary.
For my Base Outfit: I'm using the same top for all three secondaries. It has cute, randomly-placed red/pink flowers throughout, and the most darling flutter sleeve.
(Psst…that shirt is super cute, right? Be sure to check out StyleInspire to get more Type 1 pieces like the ones I'm showing here. As a Lifestyle member, you get two shoppable boards each week, filled with Expert-picked outfits, shoes, accessories, and gift ideas.)
Type 1/2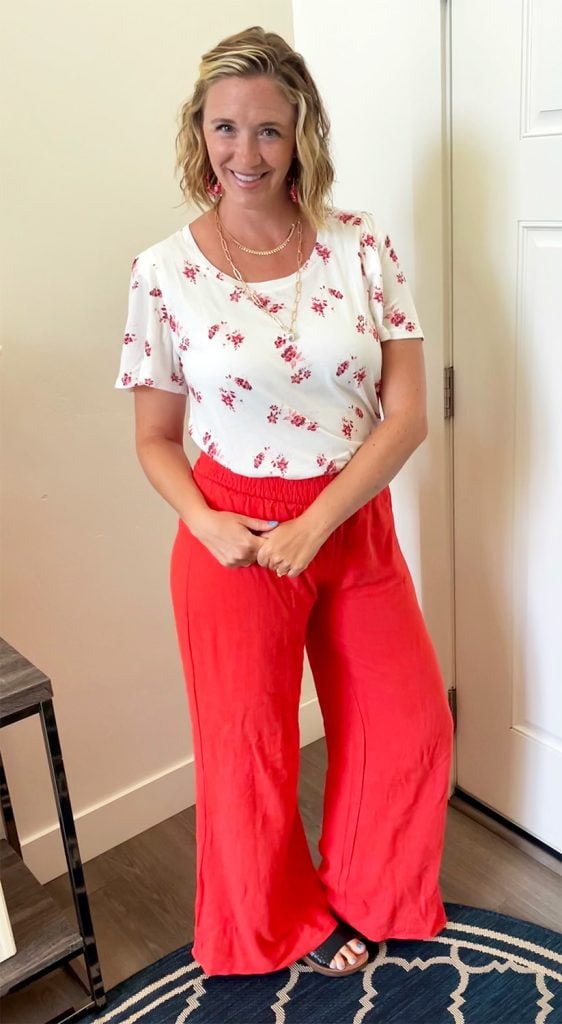 What Makes This Secondary 2:
Adding wide-leg pants gives the outfit a soft flow that will honor your secondary 2.
The red color ties in with the red on the flower top, creating a quality of connection.
The top is fully tucked in, so there isn't so much flow in the outfit that it still leads with Type 1.
I've added a super comfortable navy sandal. Not making too big of a bold choice with the shoe keeps the contrast a little lower.
For jewelry, I have added a longer necklace with a pearl feature. The earrings have fun little tinkling details.
Type 2 keywords in this outfit: Soft, Flow, Details
---
Type 1/3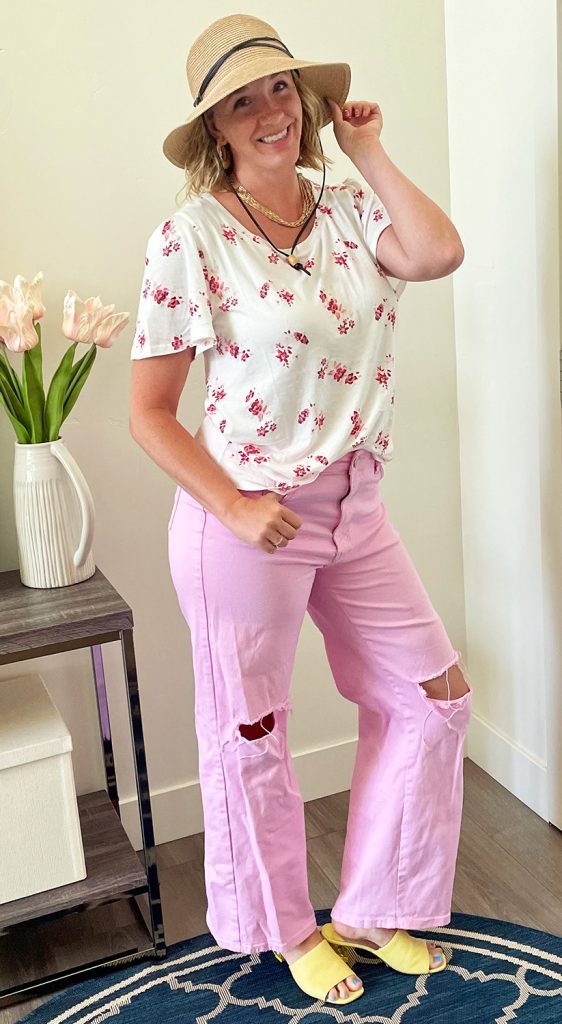 What Makes This Secondary 3:
The pants are stretchy denim with torn hems, adding texture.
The top is tucked in only in the front to add interest and more dynamic layers.
The shoes are a yellow color that adds more animation as well as substance to the outfit.
The earrings are a resin with a gold texture inside, and the larger size is more dynamic. The necklace has a lot of texture.
Adding a hat is a fun way to create even more substance and texture to the outfit.
Type 3 keywords in this outfit: Textured, Dynamic, Substantial
---
Type 1/4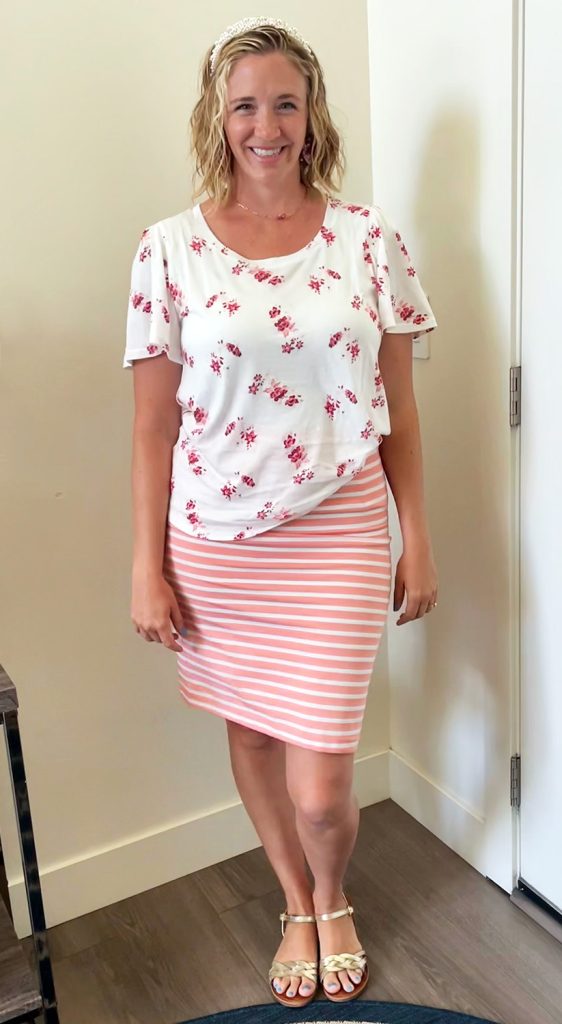 What Makes This Secondary 4:
The skirt is sleek in texture and light in fabrication. The stripes are all parallel bringing in that secondary 4.
The top is tucked in on the side which is a bold choice, and looks fantastic with the skirt.
The shoes are a simple, clean gold pair of sandals.
The necklace is minimal. The earrings are bold.
No added layers have been added to keep the simplicity of the outfit.
Type 4 keywords in this outfit: Simple, Bold, Clean
Right now, as a Lifestyle member, you can get 20% off jewelry with the code: ADDSOMEBLING
Shop Type 1 Jewelry!
Be sure to watch these secondary style videos: