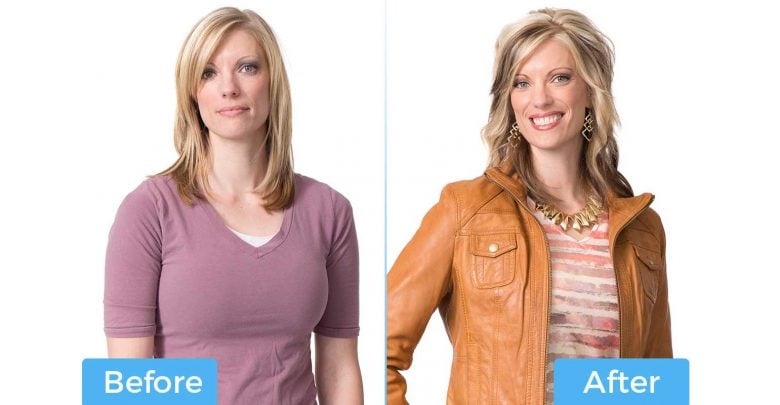 As women hit age 40 and beyond, we're in a time of life transition called "the sandwich generation." We're sandwiched between children who need attention and parents who need help. We're working hard keeping everything together.
Over time, these pressures can cause us to neglect ourselves. Our hairstyles are often the first thing to go – under a hat, under a scarf, under wraps because we don't feel confident.
It's time to rediscover and empower ourselves. If you're over 40 and feeling so over your current hairstyle, we've got good news: there are plenty of dynamic, easy-to-style cuts for women over 40, no matter the length you prefer.
Dressing Your Truth is about finding new ways to express yourself and embrace your specific Type of beauty. Let's look at some options for a hair transformation that honors your age and suits your Energy Profile.
Short Hairstyles
If a short hairstyle is calling your name, consider something with dynamic movement that highlights your eye area as the focal point. For example, Susan is a rich and dynamic Type 3 woman who went from shoulder-length locks to a layered pixie-style cut.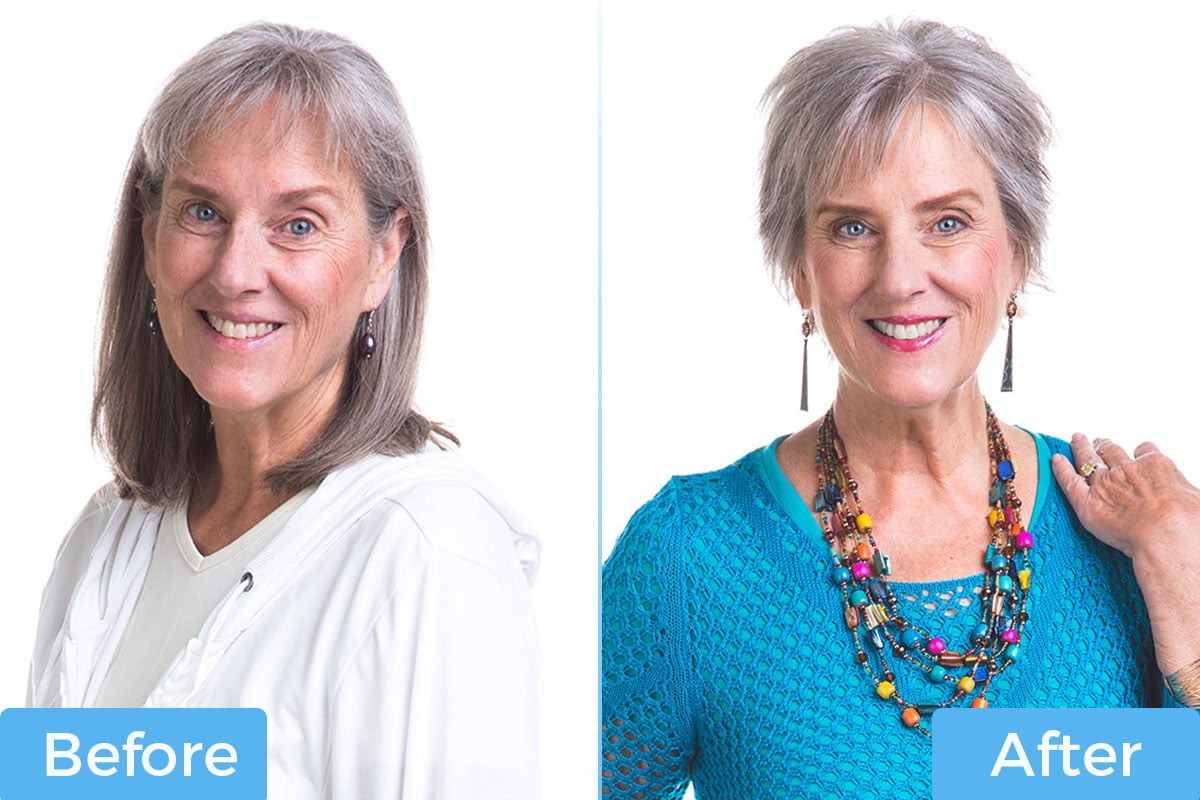 See how this style takes all the focus right to her eyes? The look is youthful and a little edgy – which is also a part of going gray gracefully. A pixie shape isn't overly complicated and allows easy finger-styling each morning.
Just shedding a few inches of hair can feel like shedding weight or shedding worries. When a short style is well-matched to your Type of beauty, it gives you vitality from the inside out.
Medium Hairstyles
A perennial favorite among all Types of women, medium-length hair comes with maximum flexibility. There are so many options for this versatile length, from a long angled bob to a sassy, shoulder-length layered look.
The key with a medium-length style is to find an anti-aging hairstyle that works with your Energy Profile. When you have the wrong kind of hair movement, it brings all your energy down and ages you prematurely.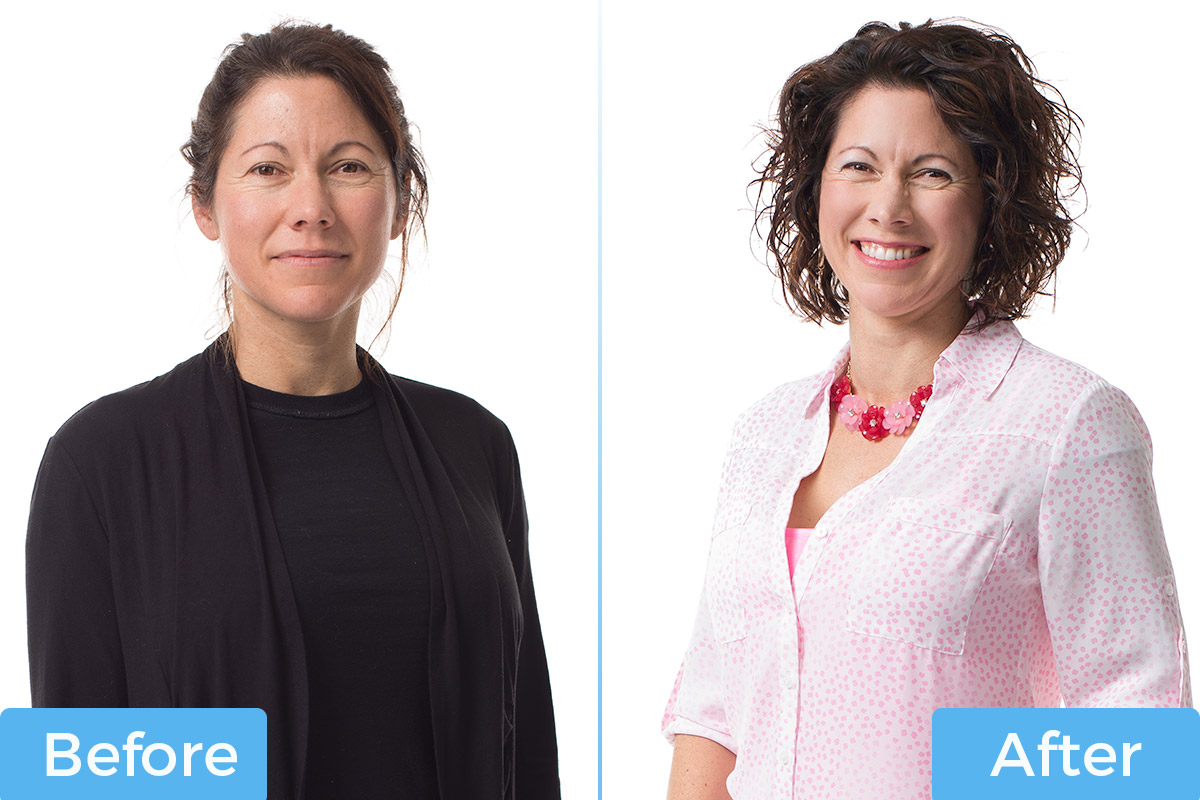 See how light and bouncy her new mid-length style looks? It frames her face and gives balance to her entire body.
If you're considering a medium-length look but can't decide how short or long to go, don't let anyone touch your hair until you know your exact Type of beauty. It's the critical factor that unlocks the answers to questions about your facial proportions, body type, and personal style.
Long Hairstyles
It takes patience to grow your hair long, and that patience may be an integral part of your Energy Profile. Still, the biggest risk with long hair is that it will lack volume and weigh you down.
The secret to a long style is va-va-vooming it up with luscious volume. In fact, the #1 question our stylist Nicole hears from women over 40 is, "How do I get more volume in my hair?"
Take a moment to watch Nicole's short tutorial on pumping up hair volume with the right products and techniques.
Here's a perfect example of using volume-boosting techniques to bring out the best in a long hairstyle, without making a dramatic change to the cut. Her new style has beachy waves with more lift, long layered depth, and plenty of movement that highlights her beautiful smile.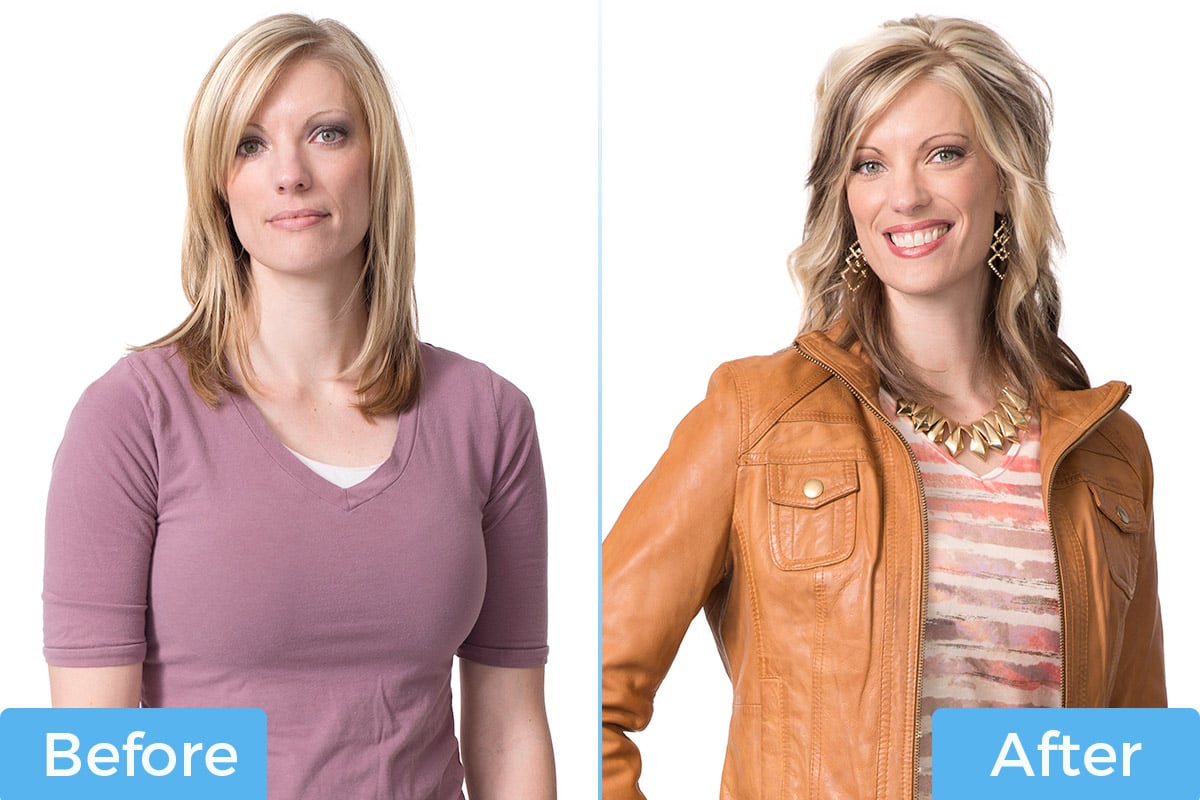 Somehow, her hair in the After picture looks magically even longer! That's because it has the right kind of easy, dynamic energy that matches her Type of beauty.
Finding Your Perfect Style
To find the hairstyle that suits you perfectly, start by pinning down your personal Type of beauty and Energy Profile. This process will help you reconnect with the woman inside you: a woman who looks great in the mirror every time you see her smile.
Through the process, the perfect hairstyle will become obvious – and when you love your hair, it's so much easier to love everything about your life. Waking up is easier. Sleeping at night is more restful. All of life feels more in balance.
No matter your age, give yourself permission to take some "'me time" for everyday nurturing. Learn what Type you are and shed your worries and explore a fresh hairstyle that helps you confidently Dress Your Truth.
Resources to support you: