Throw out all your preconceived ideas about what women over 50 should and shouldn't do.
The baby boomers carry the most cultural conditioning of any generation on the planet right now. We grew up thinking we had to look young to be attractive.
What a nightmare.
Most women over 50 are afraid they can't have a great hairstyle because of their age.
This is just one of many reasons I created Dressing Your Truth, a free Before and After course that helps women look (and feel) amazing, no matter their age, weight, or dress size.
I turned 60 last year, and I actually feel more beautiful now than at any other time in my life.
You can (and deserve to) feel beautiful at 50!
So, where do you start?
Get an anti-aging hairstyle.
As you age, the most essential element of fashion is your hair.
There's nothing wrong with going gray, but the wrong hairstyle will age you—fast. And you definitely have other hair colors that look great on older women. But if you get your hair wrong, even the best fashion tips for women over 50 aren't going to help much.
Your hair frames your face, and if you frame it with the wrong movement, you'll age yourself prematurely.
Here are 3 tips to help you have a great hairstyle over 50:
Never skimp on the right products and styling tools. These will make a huge difference in your overall style. Without the right products and tools, your hair may fall flat or poof out with frizz—both of which could be disastrous!
The Internet is a mega hair gallery! Search different keywords that reference a hairstyle you're drawn to. Want an A-line bob with soft waves? Just search "A-line bob soft waves hairstyle" for plenty of ideas! How about an edgy style with gray hair? Just type in "hairstyles women over 50 edgy gray hair" and watch all the images pop up!
Discover your Type of beauty. Every woman expresses one of the 4 Energy Types. Your facial features, body language, and overall energy help you determine which one you are!
Let's take a look at Barbara: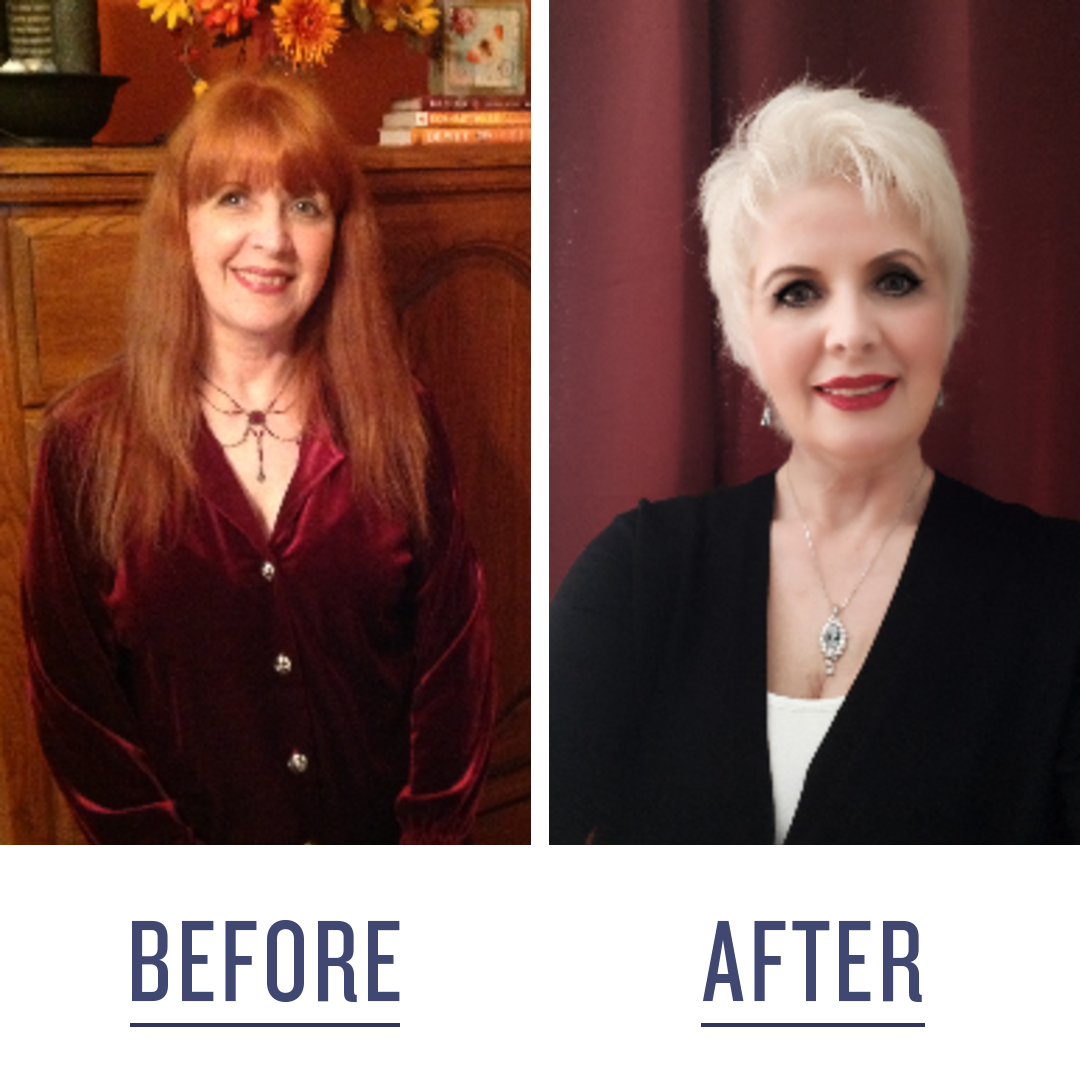 Yes, she's over 50. But as a bold and stunning Type 4 woman, she learned how to select a hairstyle that supports her natural beauty. In her Before picture, her hairstyle appears to weigh her down.
But in her After, this bold, clean hairstyle takes years off her appearance and makes her transformation even more amazing. You're now drawn to her poised, porcelain qualities, and her hairstyle is one way to express that!
Now look at Judy: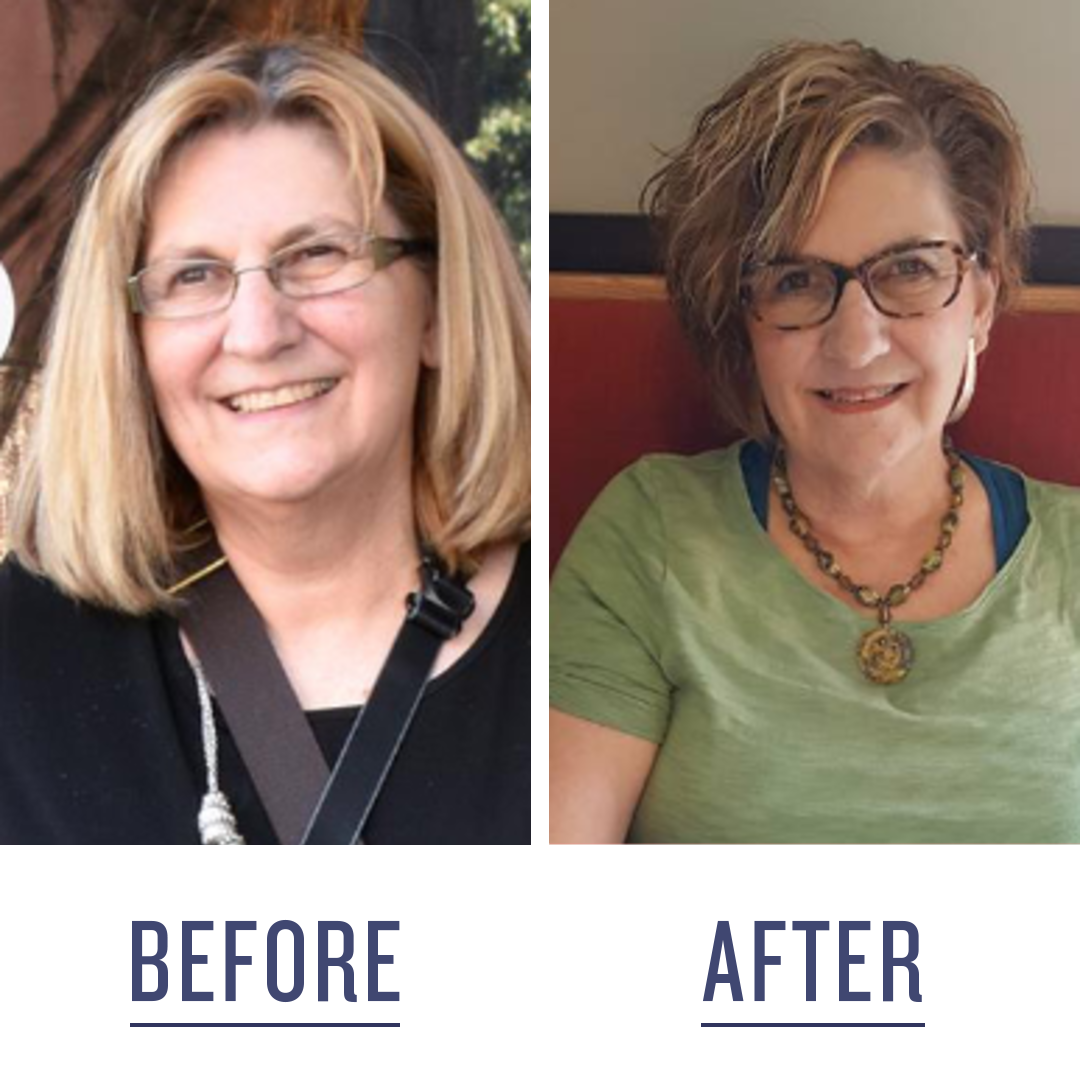 She's a rich & dynamic Type 3 woman who needs angles, swift movement, and texture in her hairstyle! In her Before, her hairstyle is blunt and still. But in her After, you see her hairstyle work with her natural energy: vibrant, warm, and edgy! She looks HOT, and you can tell she feels incredible too!
When you start your own Before & After, you'll learn how to use your natural beauty to develop a hairstyle that makes you feel amazing.
Start your free Before & After!

Enjoy these other resources: