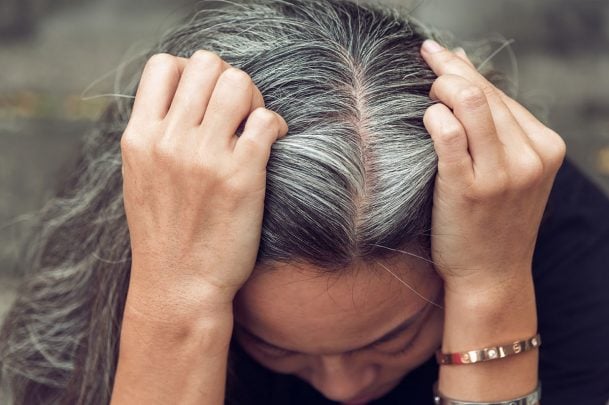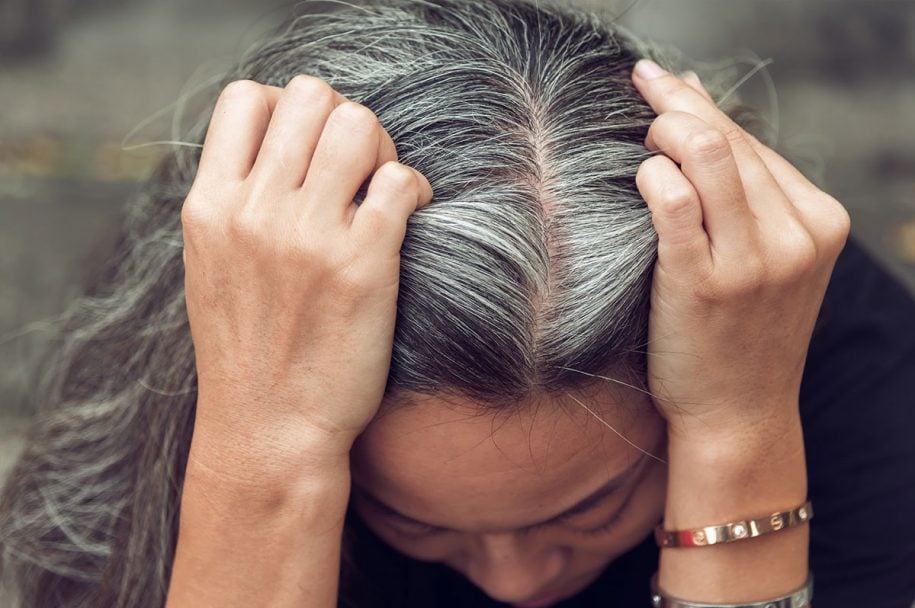 If you want to take the leap with your hair and go gray, you might think you only have two choices:
Keep the gray and look old.
Color your hair and look younger.
But what if there's another way? What if you could keep your gray hair AND boost your confidence?
With Dressing Your Truth, you're discovering a brand new way to embrace your Type of beauty and your gray hair.
Here's how to transition to your gray hair naturally and gracefully:
With the correct haircut and style, you can honor the movement of your face and your overall energy in a simple way that prevents your gray hair from making you look older than you'd like.
Whether you have a full crown of gray hair or are just starting to see some signs of it, you have the power to determine how you embrace it.
See what this Type 3 woman did when she wanted to keep her gray hair: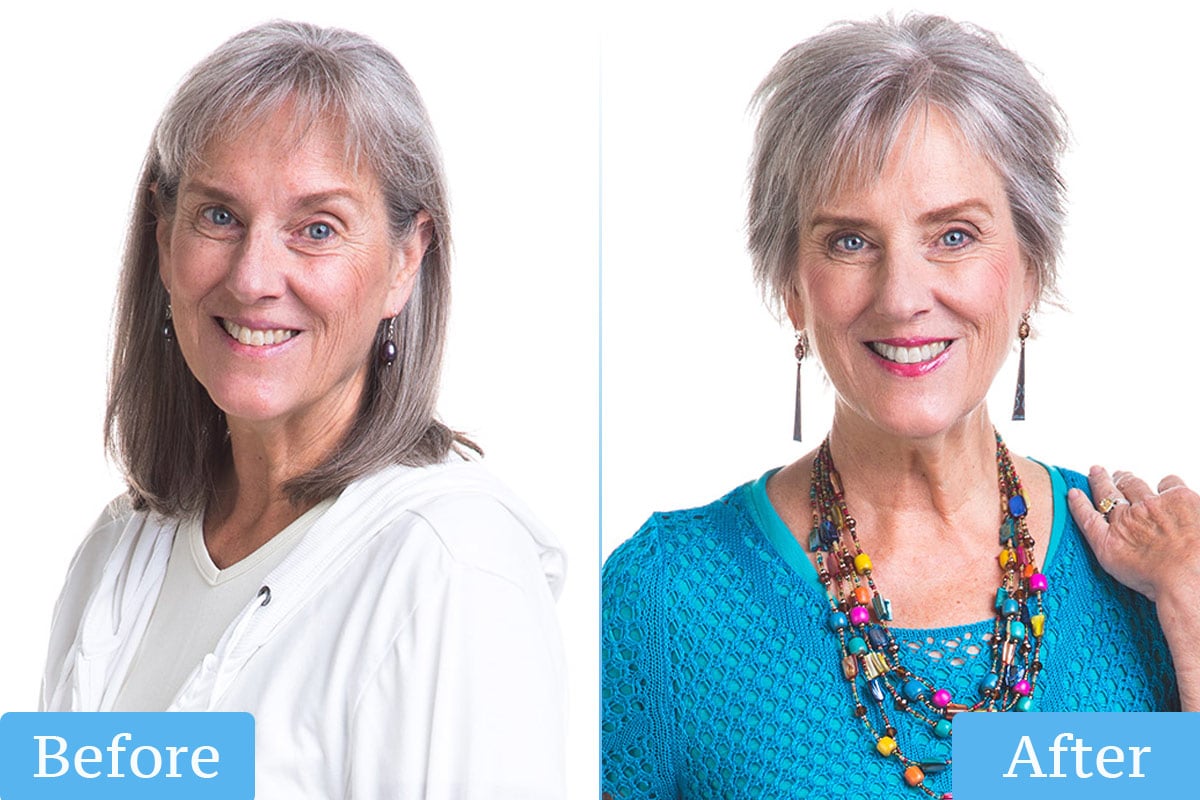 As you can see in the Before photo, this gorgeous Type 3 woman appears rather aged. Her gray hair falls heavy with very little movement. Even the hyper-pigmentation in her skin (something Type 3 women tend to experience) shows up more with the bright, white blouse.
Now notice in her After, with textured garments and substantial jewelry in warm shades, her glowing eyes become the focal point. Her gray hair becomes one more component that supports her dynamic nature.
She supported her gray hair with the right short haircut and style for her Energy Type and created a more dynamic, edgy look.
Want to grow out your gray hair gracefully? You can!
It's your personal choice how you want to express your Type of beauty when it comes to your hair color.
I always say that if a woman wants to see the most dramatic change in her look, she needs to get the right haircut, color, and style for her Type. Doing that alone can take a decade off your appearance!
But that doesn't mean you have to eliminate your gray hair completely. Go with what supports you!
As you can see in this Before & After, you can keep your gray hair and still express your Type of beauty in the best way possible.
Discovering your Type is the first empowering step to creating a style that brings out your true beauty. I offer a free Before & After course to help you discover your Type of beauty easily—so you can continue loving your hair, your look, and your life!

Going gray? Here are extra resources!
Already love Dressing Your Truth? Join us in Lifestyle today!