Tired of wearing the same hairstyle when you go to work every day?
For the working woman, having great professional hairstyles up your sleeve is important for simplifying your daily experience. It's easier to be productive and efficient at work when you feel great about yourself. Having a great professional hairstyle is just one aspect of putting together a personal style that makes you feel incredible.
When you've mastered your preferred style, it will look neat and professional while also conveying your personality.
I developed Dressing Your Truth to help people find their perfect style based on their Energy Type. This blog will cover simple professional hairstyles for women according to your Energy Profile.
Rules for Business Hairstyles for Women
Office rules have loosened up quite a bit in the past decade, but there are still certain parameters you should follow. Office hairstyles are about looking neat, but that doesn't mean you can't show off your personality. The best hairstyles won't restrict you or hide who you really are.
Your hair must maintain a level of decorum and hygiene. It should be conservative, but that doesn't mean the style can't be creative! Save your crazy and carefree styles for the weekend. Choose a style that will look formal while matching your Energy Type.
First, consider the type of job you want—dress for the part! What are other professionals in the field wearing?
Decide whether you are going for soft and approachable (side part) or confident and bold (middle part).
Ponytails and updos reduce the temptation to mess with your hair throughout the day.
Have a quick office hairstyle on hand in case you are running behind in the morning.
Never wear wet hair to the office and scrunch out any hard gel cast to avoid looking like you have wet hair.
Use simple, neat hairstyles that won't take over your look and distract your client, buyer or interviewer.
4 Types of Professional Hairstyles for the Office
Here are four simple hairstyles you can have on hand that match the four Energy Types. If you haven't already taken my Energy Type quiz, do it now!
Professional Hairstyle for the Type 1 Bright & Animated Woman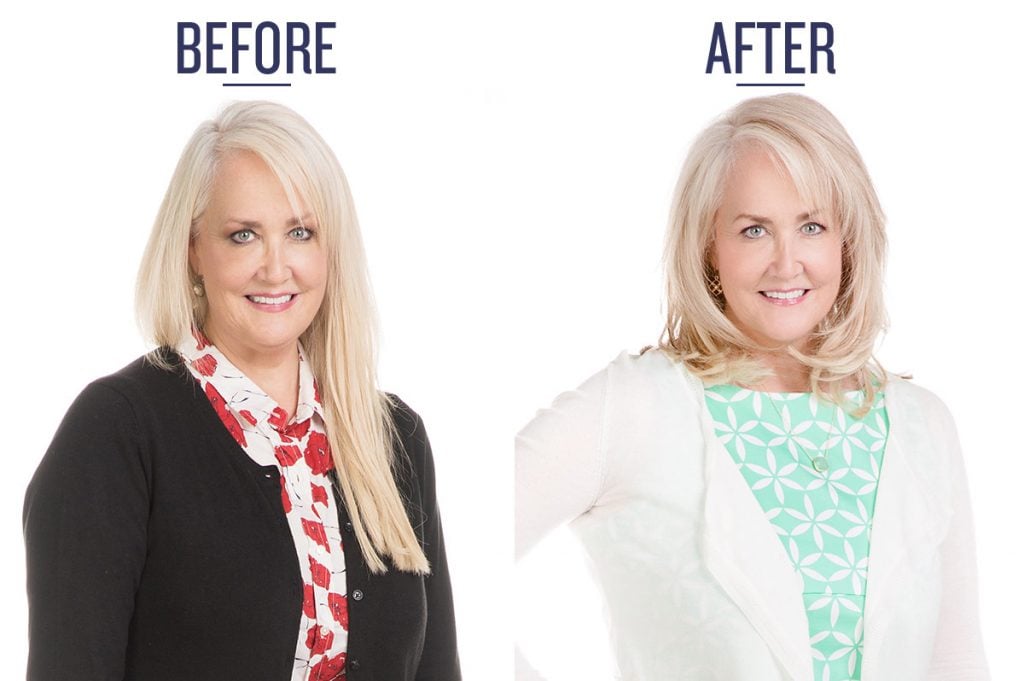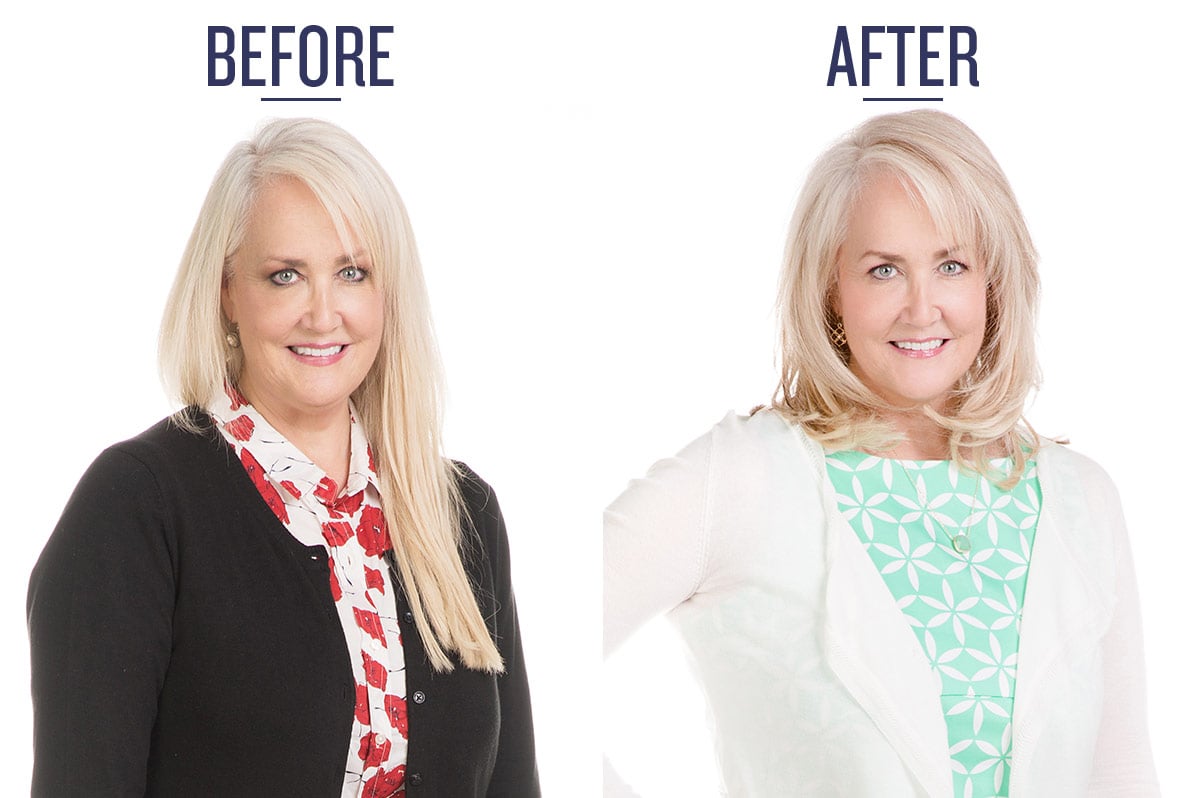 Type 1 women often confine themselves to sleek styles that are traditionally seen as professional. However, this is not a good fit for their bubbly personalities.
If you are a Type 1, you'll look better in a fresh and fun hairstyle. Avoid blunt hairstyles with edges or angles. And don't go for anything that's too long or flowy. Instead, add some layers, curls, and stick with a length that brings the eyes upward. Volume is your best friend—especially if you have thin hair! A shine spray can help add to the glow of your hair. Bayalage offers a gentle color shift that looks professional and brightens up your look.
Many women are afraid that if they show their bubbly nature in the workplace, they won't be taken seriously. But when dressing true to who you are with a great style, the energy of your look matches who you are inside, helping others in the office understand you immediately. If you want your look to come across more serious, try a part down the middle instead of the side.
Professional Hairstyle for the Type 2 Soft & Subtle Woman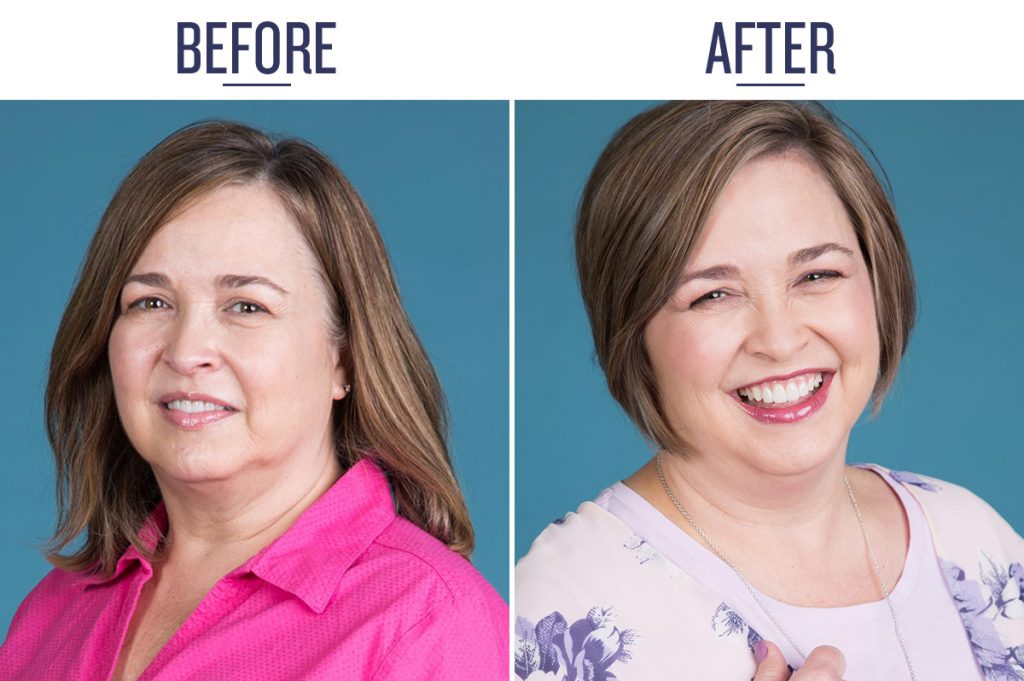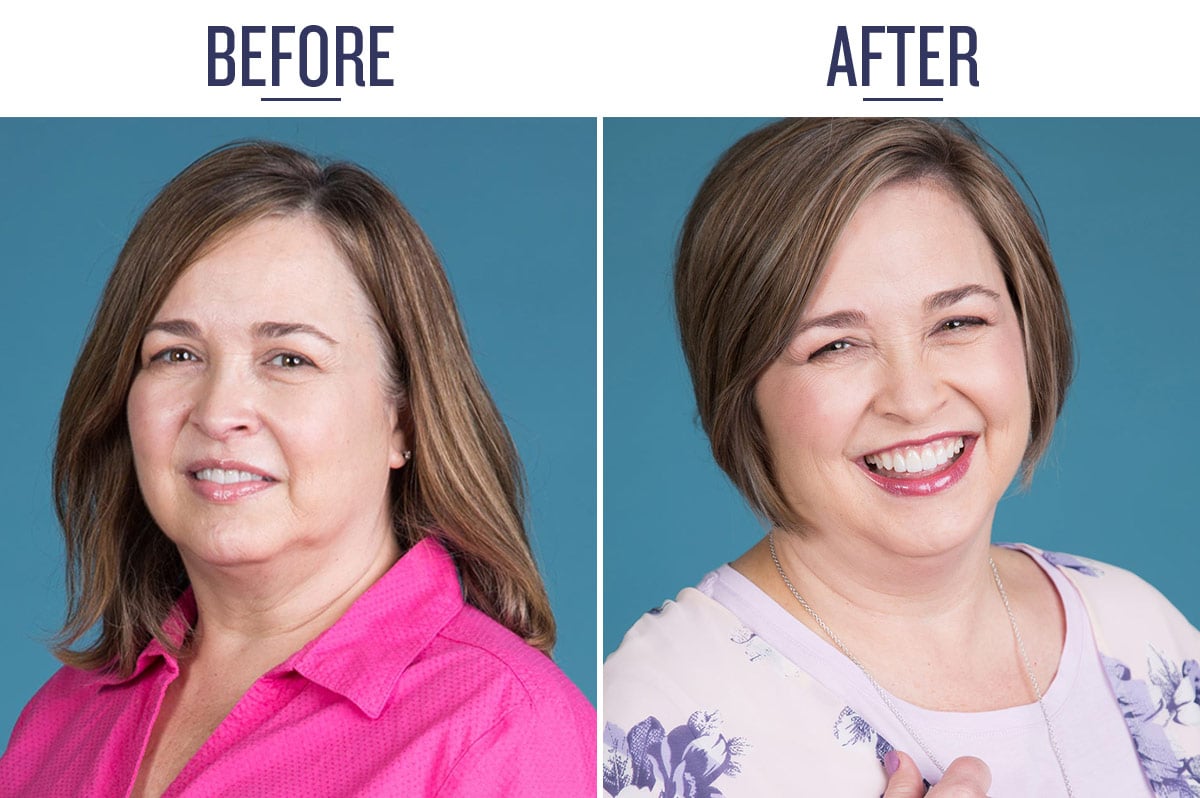 As a Type 2 woman, you have a gentle and calm nature. So, make sure your hairstyle reflects your fluid energy. A soft bob adds gentle s-curves around the face, which matches a sweet inner nature. The right Type 2 hairstyle gives a very approachable look, making it a good fit since Type 2 people tend to be the most empathetic towards those around them.
You're going to look best with elongated shapes that flow downward. You can achieve this look even with a shorter length by adding soft layers and a cool color with blended highlights. If you like short hair, try a sleek pixie cut (like Twiggy), a modernized wavy bob or a super layered bob hairstyle. You want to have movement in your hair. If you have straight hair, use layers to add that movement.
Avoid medium hair lengths and haircuts that have no movement. For long hair, try a ponytail, curly updo, naturally wavy hair or a braid in the office. No matter your hair length, keep plenty of loose curls in your updos to keep them from getting too stiff or tight looking.
Most Type 2 women feel most comfortable with a look that appears natural and hassle-free. When you find the right hairstyle, it will feel effortless and right to you. With the right hairstyle that boosts your inner confidence, you will feel supported to hold your own and speak up in the office.
Professional Hairstyle for the Type 3 Rich & Dynamic Woman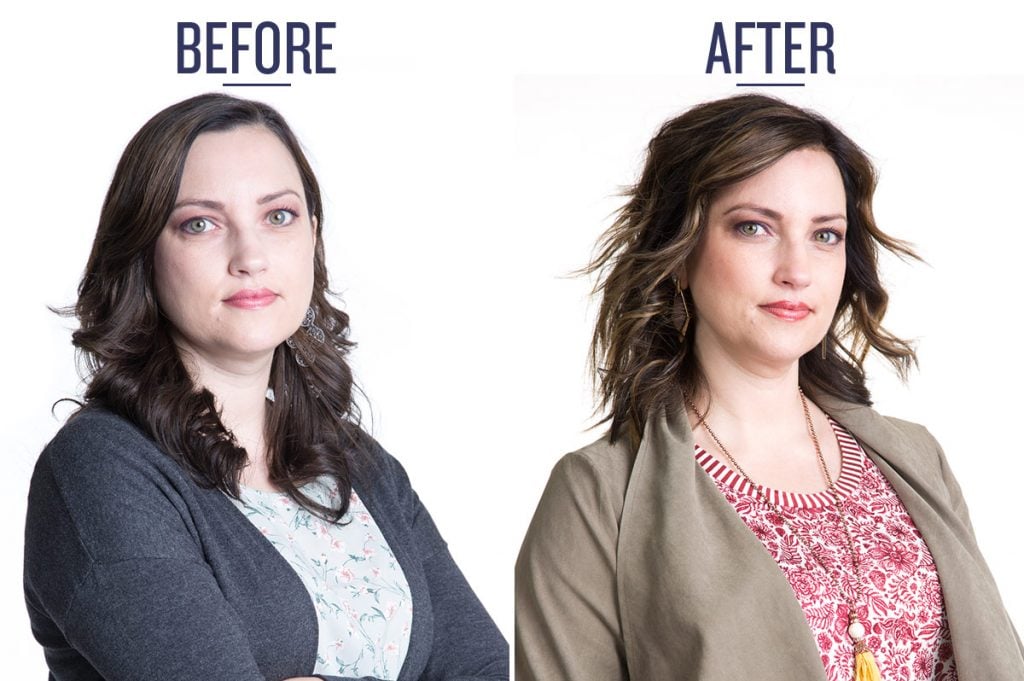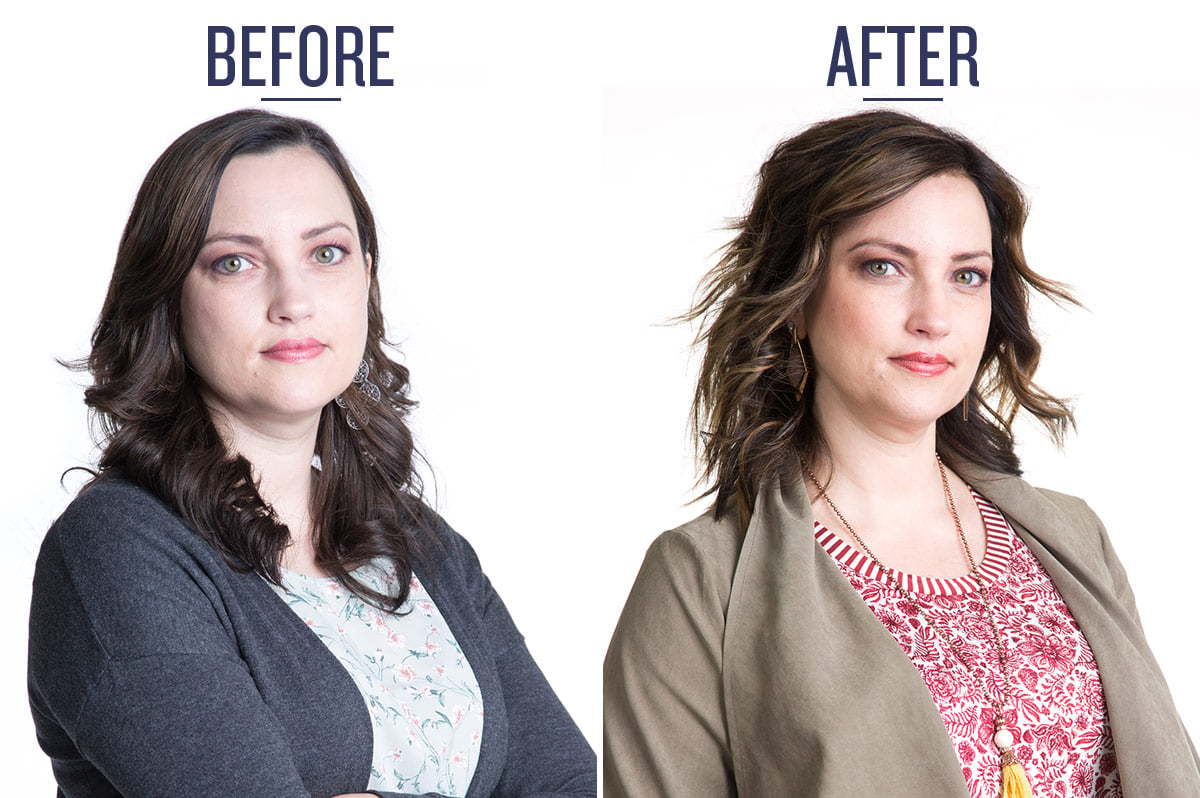 If you're a Type 3 woman, you move with an edgy, substantial energy. You're going to feel your best when you add texture and movement to your hair.
Ditch the curling iron. Instead, use a flat iron to bend some angles into your layers. Don't worry about messing it up; your active/reactive energy can handle a professional lion's mane! Don't use a curling anymore—go for edges and angles over curly hair. You can use certain sprays to add hair texture and expose your jagged layers.
Your push-forward movement can be mistaken as "intense" energy. However, when you complement your natural gifts with a look that shows you mean business, your interactions in the workplace will be smooth and enjoyable. Go get 'em!
Professional Hairstyle for the Type 4 Bold & Striking Woman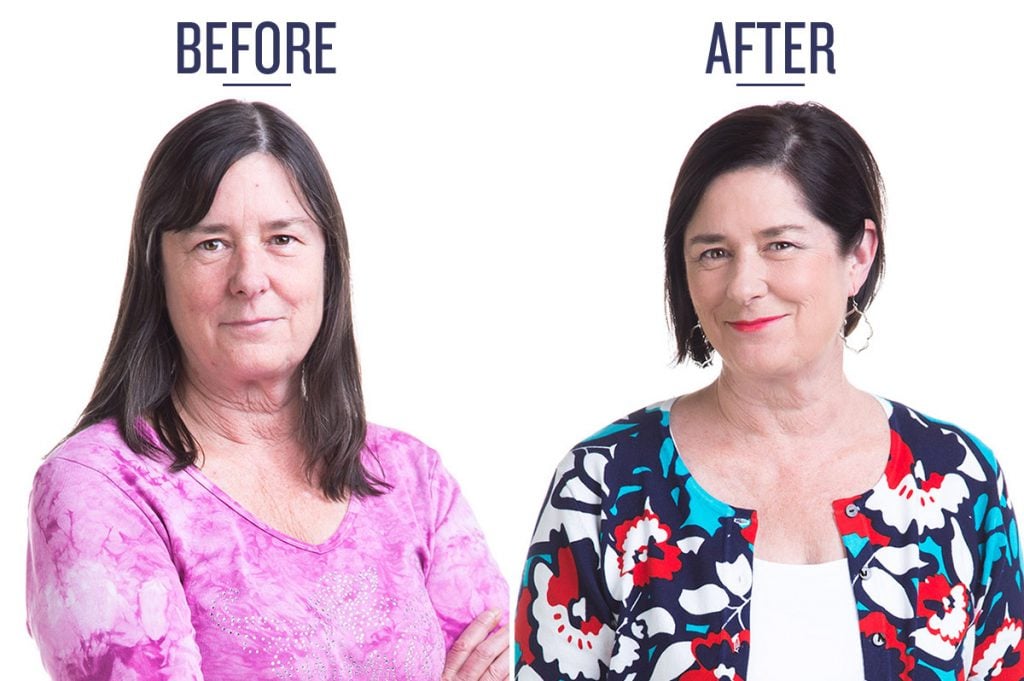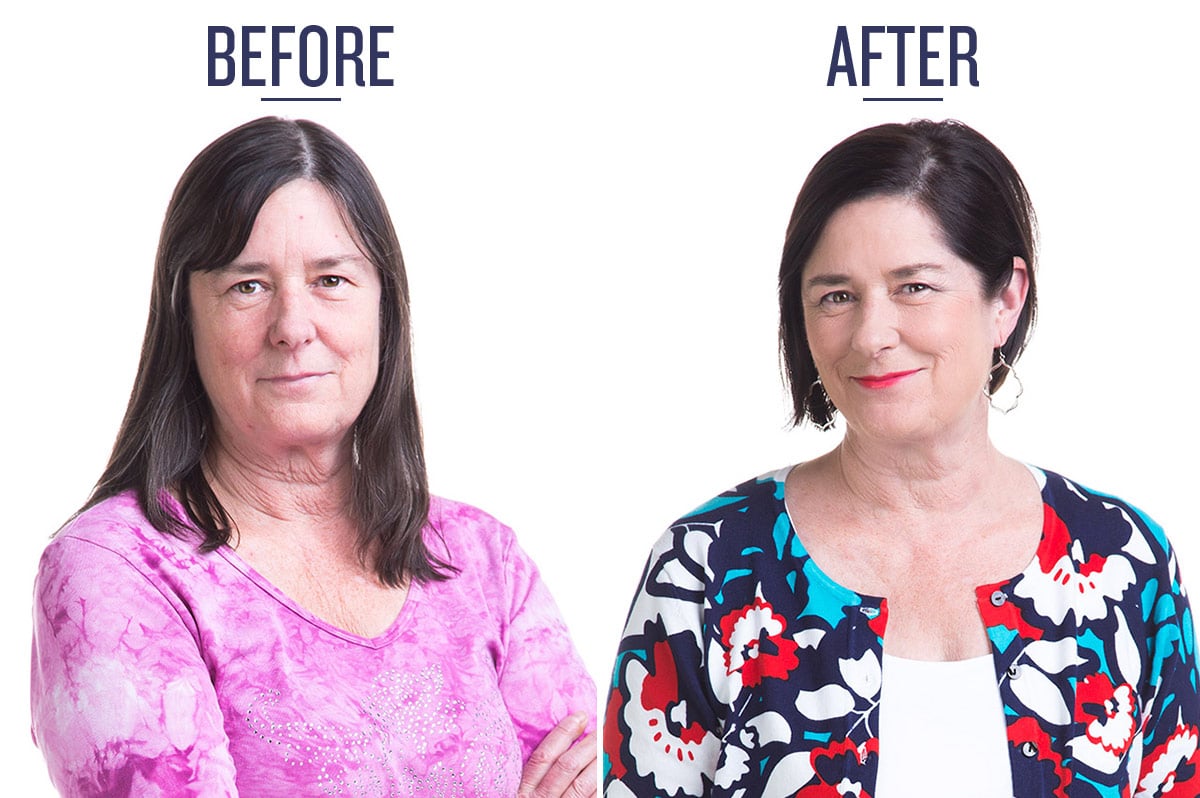 If you're a Type 4 woman, you're naturally bold and straight to the point. This can be somewhat shocking to people who are just meeting you, so you want a look that gives them a head's up. If dress like a Type 2, people will feel confused by your boldness when you start to talk as a Type 4.
Your energy is naturally precise, still and reflective. So, pick a hairstyle that conveys who you are inside.
Go with a cut that matches your energy: blunt and clean with sleek lines. A simple cut could be air dried, for an easy wash-and-go style in the morning. If you like a short haircut, a smooth bob would look great on you! You can also handle a bold, saturated hair color. Try dark, warm and rich browns. Don't get choppy layers or fringe cuts. Avoid a style that tries to "soften" or balance you. Try a high bun or a French braid for an office updo.
Finding Your Personal Hairstyle
People judge you on first appearance all of the time at work. Your look helps them decide where you fit in the world and how to approach you. Your workplace is an opportunity for you to show up and claim your true self.
When you discover your Type of beauty, you'll feel like you're coming home. Confidence will come easily as you stop trying to change yourself to fit into a certain environment.
It is so much easier to shop for clothes, pick out accessories and decide what to ask from your hairdresser when you understand your style. Knowing your Type of beauty will make it faster to get ready each morning and feel confident about your look.
Learn what Energy Type you are and be seen for who you truly are-especially in the office.
Resources to support you: