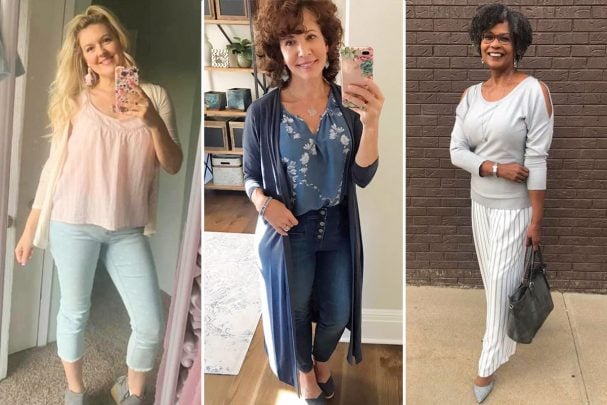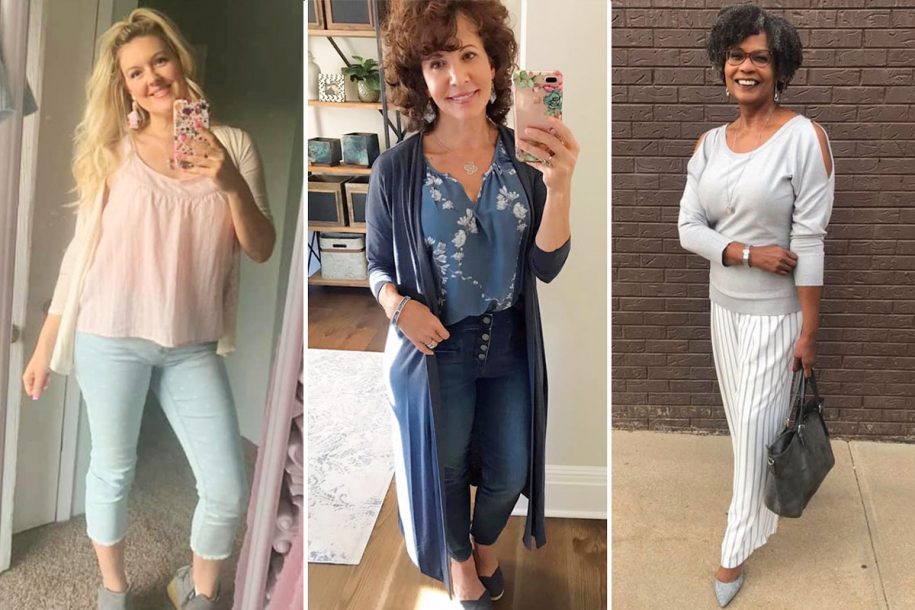 Looking for some inspiration to add more of YOU into your Type 2 style?
This photo gallery is sure to help with that! You'll see groups of Type 2/1, Type 2/3, and Type 2/4 women side-by-side, so you can see what it looks like to add your secondary energy into your overall look.
First, let's go over Type 2 energy.
Type 2 Keywords: Subtle, Soft, Fluid, Flowing, Relaxed, Blended, Muted
The Type 2 Beauty Code Word is, "Beautiful!" (You'll notice this across the board in all of the women below.)
While you could create Type 2 outfits based on these keywords alone, it's your secondary energy that will add those extra elements of interest to your style. It helps you personalize your look and makes it unique, instead of it simply being a cookie-cutter Type 2 outfit.
Let's look at the galleries below to see how secondary Types are added into each of the women's style choices! Notice that the first two keywords they use are from Type 2, and the last keyword is from their secondary Type. You can learn more about the 2+1 Keyword Formula here!
Type 2 – Secondary 1
Type 1 Keywords: Bright, Animated, Upward, Light, Buoyant, Crisp, Fresh, Fun
Looking at these photos of Type 2/1 women, you'll notice that they have added an element of lightness and freshness to their outfits. This shows up with animated patterns, crisp fabrications, and a little sparkle here and there.
Type 2 – Secondary 3
Type 3 Keywords: Rich, Dynamic, Active, Textured, Angular, Substantial, Swift
With these Type 2/3 women, you'll detect a bit more substance and edge to their looks—but not too much that it takes away from their dominant Type 2. You'll see this expressed as angles, dynamic layering, and more substantial patterns.
Type 2 – Secondary 4
Type 4 Keywords: Bold, Striking, Constant, Still, Firm, Simple, Structured, Clean
With these Type 2/4 women, you'll notice a more clean and polished look to their outfits. This shows up in simple patterns, straight lines, and a classic feel.
Which group of women do you relate to the most?
If you're still in the process of determining your secondary, this could be a big clue!
Let's keep the gallery going in the comments! Post your picture and include your Type/secondary, along with your own style keywords. It will be inspiring to see all the Type 2 styles in the same place!
We think you'll love these posts: