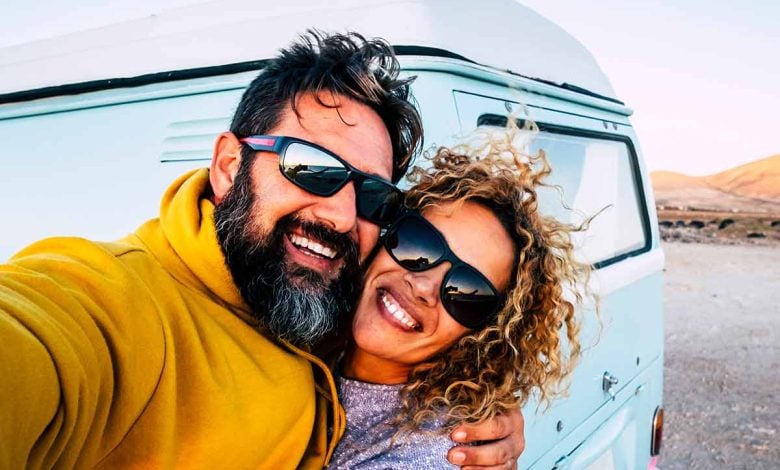 When you're in the world of Dressing Your Truth, you start to wonder about everyone around you. What Type are your kids? What Type is your best friend? And especially—what Type is your husband?
It's easy to chat about DYT with your friends, but it's less common for husbands to be as interested. While you may want to know his Type, he may not to yet.
This makes you even more curious! And ladies, I know exactly how you feel!
You want to know WHY he does the things he does!
And the best part is, when you finally do know his Type, things suddenly make more sense between you both. You learn how he "ticks." Communication gets better. Your whole relationship improves.
I know this because Energy Profiling made a HUGE impact on my relationship with my husband Jon. If we didn't have this information of knowing that he's a Type 2 and I'm a Type 3, we would still have so many of the issues we had at the beginning of our marriage!
But now, we work together in harmony and get along so well. We appreciate each other's differences. We work through conflict so much easier!
Now that you know your Type, it's time to find out your husband's.
Here's what we're going to do. I'll just tell you his Type!
Whatttt?
"Carol, are you serious? You'll Type my husband?"
Yes, I will!
I know how valuable it is to finally know your husband's Type. That's why this June, I'm hosting a Men's Truthbomb Profiling Event** in the Lifestyle Facebook Group.
If you're a Lifestyle member, you can participate!
If you're not a Lifestyle member yet, NOW is the time to join!
The Men's Truthbomb Profiling Event** is ONLY available to Lifestyle members—so come join us!
Not only can you get your husband Typed in Lifestyle, but we have an entire DYT for Men Course that is available only within the Lifestyle membership portal. He can learn how to dress his truth in a complete course designed specifically for men.
How would knowing your husband's Type help you both? Here's how it has helped these women!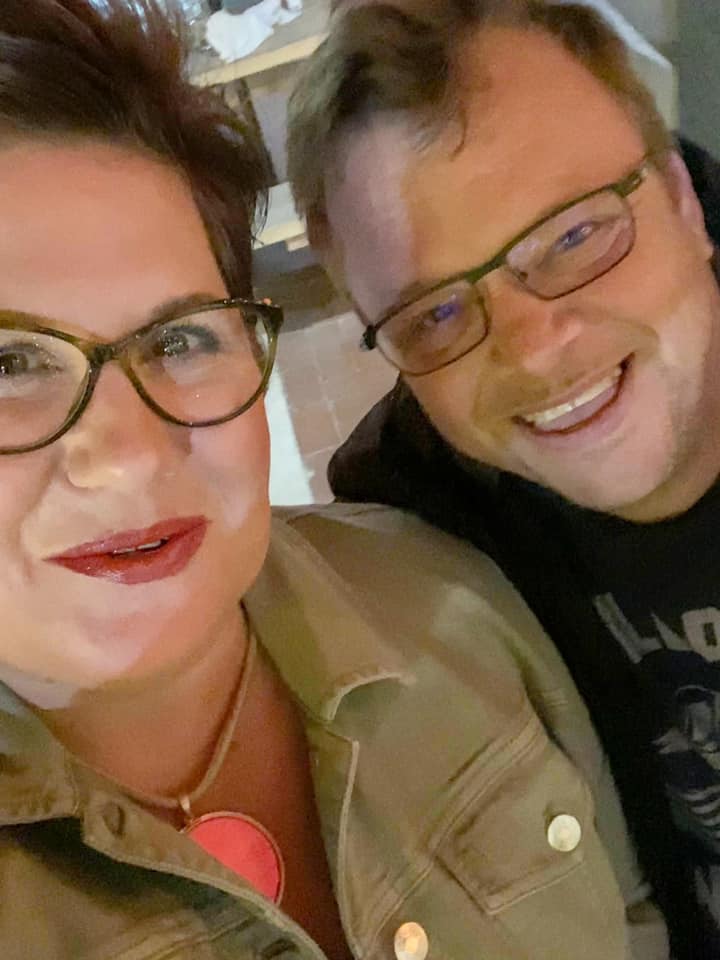 ---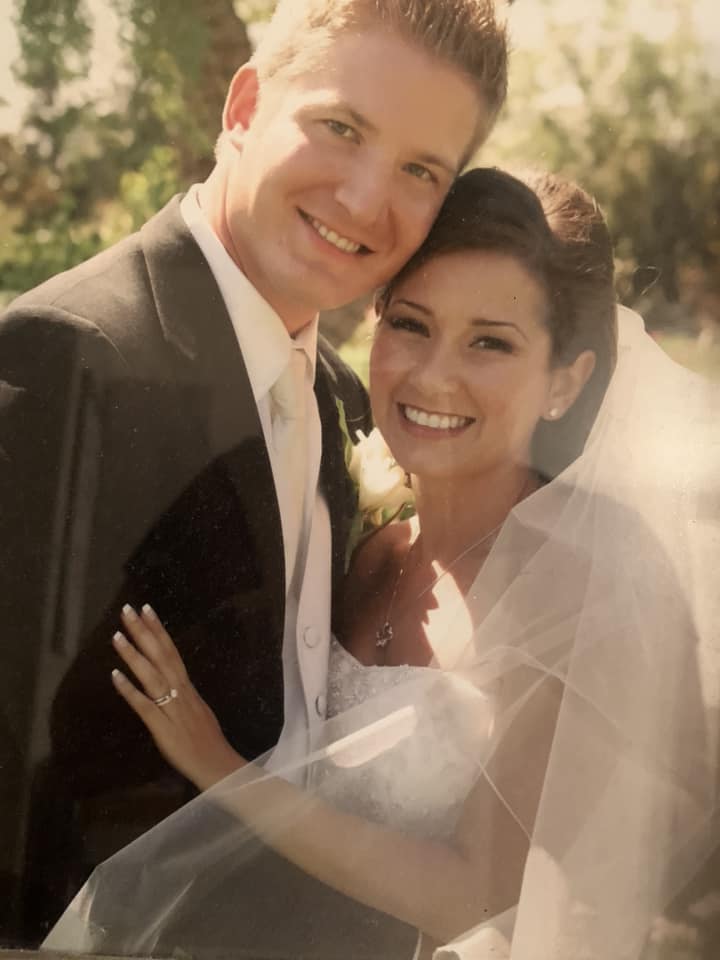 ---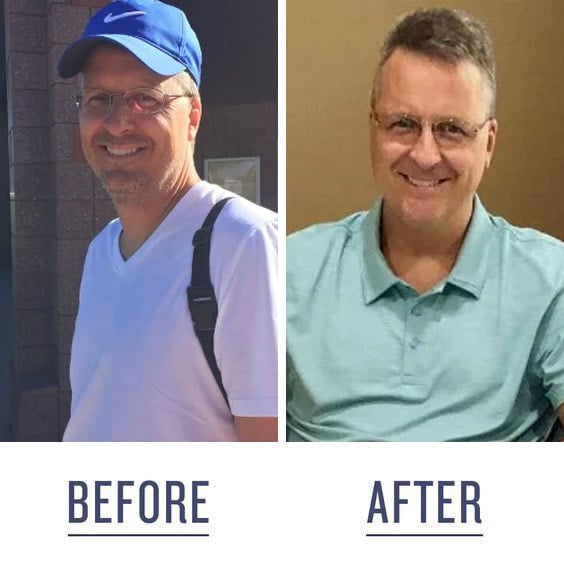 ---
Erica shares: "Let me put it to you this way: I'm a Type 3/1 and my husband is a Type 2/4
knowing this has helped soooo much! Our disagreements and frustrations with each other have decreased soooo much since figuring this out."
---
Lisa's amazing story of learning her husband's Type and how going further into their secondaries helped them both! "I am a Type 2/1 and Carol told me last year that my husband is a Type 2. I was shocked!! But, everything clicked into place with that knowledge. He loves Type 2 tones. We have the same taste in decorating our home in Type 2 tones. He has such Type 2 hands and he feels things so deeply. We have always had such deep, emotional conversations and he is a planner and connected to all the details. But thankfully his Secondary 3 helps him be the action-oriented one and my Secondary 1 keeps things light and fun when we need it. Understanding this has strengthened our relationship and brought us closer. Thank you, Carol!"
---
Sara shares a beautiful progression of their relationship once they discovered their Types: "After I was #Truthbombed Type 1, we wanted to know what Type my husband is of course. So after studying his childhood photos and his face profile and everything we learned from the book and course, we concluded that he is a Type 2. We have had so much more fun together and are more relaxed together. My husband became interested in learning more about the right style and colors for him – he likes the content for men on the website. Our relationship improved! Also, my new style helped us to be more attracted to each other after 15 years of marriage. I get more compliments from him. We enjoy each other more."
---
Plus…Lifestyle prices are going up July 1st. NOW is the time to join!
For the first time since Lifestyle launched 8 years ago, the price is going up.
But if you join before July 1st, you'll be locked in the current, low price. Just keep your membership active, and you'll never have to pay the higher price!
Join Lifestyle today!
BONUS! Watch the Men's Face Profiling Videos here:
Don't want to wait until the Men's Truthbomb Profiling Event? Start watching these videos and get versed in which Type you think he is!
Ready to know his truth and take his style to the next level?
Grab the Men's Style Guides while they're on sale! Read all the details below and see how this could go toward your qualifying purchase to get your man Typed by Carol!
---
**Dressing Your Truth® Lifestyle – Men's Truthbomb Profiling June 2023
From June 12-17, Carol Tuttle is offering direct feedback to Lifestyle Facebook group members who post a photo of a man within the Lifestyle Facebook group.

Members may post requesting Energy Type feedback from Carol for a man in their life (no celebrities). Other members may comment with their guesses, so we can all learn more about facial profiling together. Members may post between 5am-5pm MT daily. Carol will Type those who post in one Typing session per day, Monday thru Saturday. This is only for dominant Energy Type, not secondaries. The deadline to post in the Lifestyle Facebook group is June 17 at 5pm MT (Time Zone Converter)
Participation Requirements
Current Lifestyle member (Sign up for Lifestyle here)
Lifestyle Facebook group membership (current Lifestyle members join here)
Must have made a qualifying order purchase of the Men's Style Guides or an order of any DYT store items totaling $75 per each post request. Qualifying orders must be placed between June 1-17, 2023. One request per qualifying order. Order number must be included in the Facebook post. Subscriptions do not apply.
Requests must be for men 18+ years old
Member has never received Type feedback from Carol for this man
Post within the designated time frame
Man being profiled has consented to his photo being posted in the Lifestyle FB group
Use correct hashtags – #typemyman #iamready #dytformen
Share what Type you think the man is and why you are questioning
Photos to include: clear headshot without glasses if possible, top of hand, may include a childhood photo (example)
Posts that do not meet the participation requirements are subject to removal from the group. Outside of this special offer, the group guidelines, which include no asking for feedback and no Typing of others, will be in place.
If you have questions about facial profiling, eligibility, or any other aspects of this monthly Lifestyle event, please email [email protected]