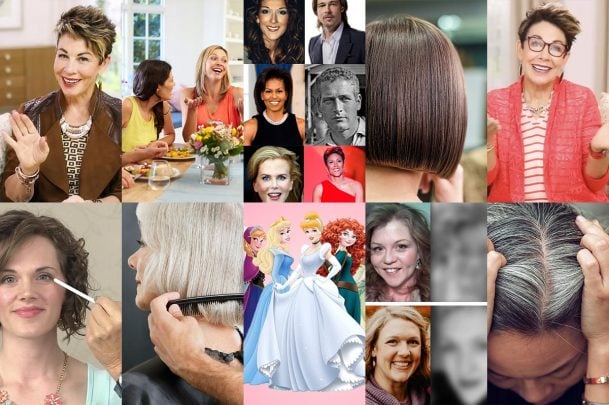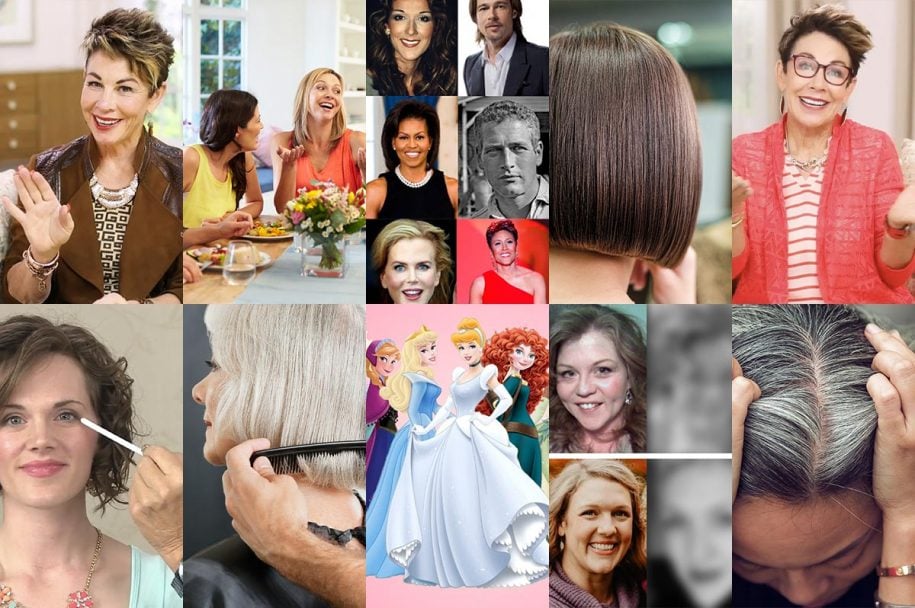 2020 is almost over, so I put together a "year in review" of the top 10 most popular blog posts to end the year on a positive note! I invite you to check out this list of the top 10 most viewed and popular blog posts of this year and see which one (or two, or three) are most supportive to you right now.
We had some fun on April Fool's Day with this post. In all my years of working with women in the Dressing Your Truth system, the #1 "mis-Typed" group is Type 2! This means there's a whole lot of women who consider themselves to be Type 2—but they're really not! Can you guess these women's Types correctly?
Ever wonder if you can "Type" someone based on their facial features? You can—we call it Face Profiling!
This video continues to be a top favorite in the DYT community. When you watch it, you'll discover the 5 most common mistakes made in face profiling, 12 real-life examples of women of all Energy Types and ages, and a Profiling Q&A from the live audience.
Your secondary Energy Type plays a supporting role in the expression of you. Discovering it helps you understand yourself, fine-tune your personal style, and embrace who you are.
In each of the 4 Lifestyle videos, I teach you to see how your secondary Energy Type is expressed. These 3 simple clues I give can be seen in your life and in your style preferences and will make it clear and obvious to you what your secondary Energy Type is.
I often get asked, "Does each Type have similar tendencies in their body shape?"
Yes, they do! Watch the video for your Type to see what each Types body shape tendencies are, the common ways in which you might be shaming your body, how to be more kind to it, and how to clear negative perceptions and then reinforce positive truths with an affirmation for your Type. This series was such a hit with our Lifestyle members!
6. The Official Types Celebrity Galleries
Once you learn about Energy Profiling, you want to know the Types of everyone in your life!
That's why I put together the following Celebrity Galleries:
The way you move, walk, sit, and stand can give you a greater understanding of who you are. All people express their body language in one of four ways: a light and bouncy movement, a soft and fluid movement, a dynamic and determined movement, or a precise and bold movement. Find out which one is most like you!
If you want to take the leap with your hair and go gray, you might be worried that it will instantly make you look older. But I know of a way you can go gray AND boost your confidence!
Every wondered what Type your favorite Disney princess is? A lot of women do! So I put together the official list of the Disney Princesses so you can have some fun, learn their Types, and see what you have in common with each one!
Our culture has a belief that as women grow older, they stop being cool or beautiful. But you and I both know that's not true. You can still take risks, add fun styling, step out of the box, and change up your hair color if you want. Here's how to not have "old lady hair" just because you're getting older!
As we get older, we begin to show signs of aging. It's the natural process of life! But because of Dressing Your Truth, I have seen firsthand how the correct hairstyle can take years off a woman's appearance. Here are 8 easy hairstyles you can do to de-age yourself and feel incredible.
Now I'd like to hear from you: Which of these blog posts did you find the most supportive, fun, or inspiring?
Don't see your personal favorite on the list? Leave a comment and tell me which blog post impacted you the most this year! I would love to hear about your experience.

PS: Are you brand new to Dressing Your Truth? I'll help you get started today!
Dressing Your Truth is FREE! Start today